* This review is based on the first four episodes of Andor.
Many Star Wars fans would attest that Rogue One: A Star Wars Story is one of the best Star Wars movies outside of the main franchise and there's a reason for that. The movie, starring Felicity Jones as Jyn Erso, was unbound by the greater mythology and saw ordinary people doing extraordinary things, adding intrigue and a backstory to one of the key undetailed elements of the series – who stole the plans for the first Death Star?
The film, motivated by drama, political strife and a high dose of adrenaline, raised the stakes and reminded viewers of the great sacrifice the Rebels made in their battle against the Empire, including the ultimate sacrifice by Cassian Andor (Diego Luna), a longtime Rebel leader and intelligence officer who died tragically in the battle on Scarif.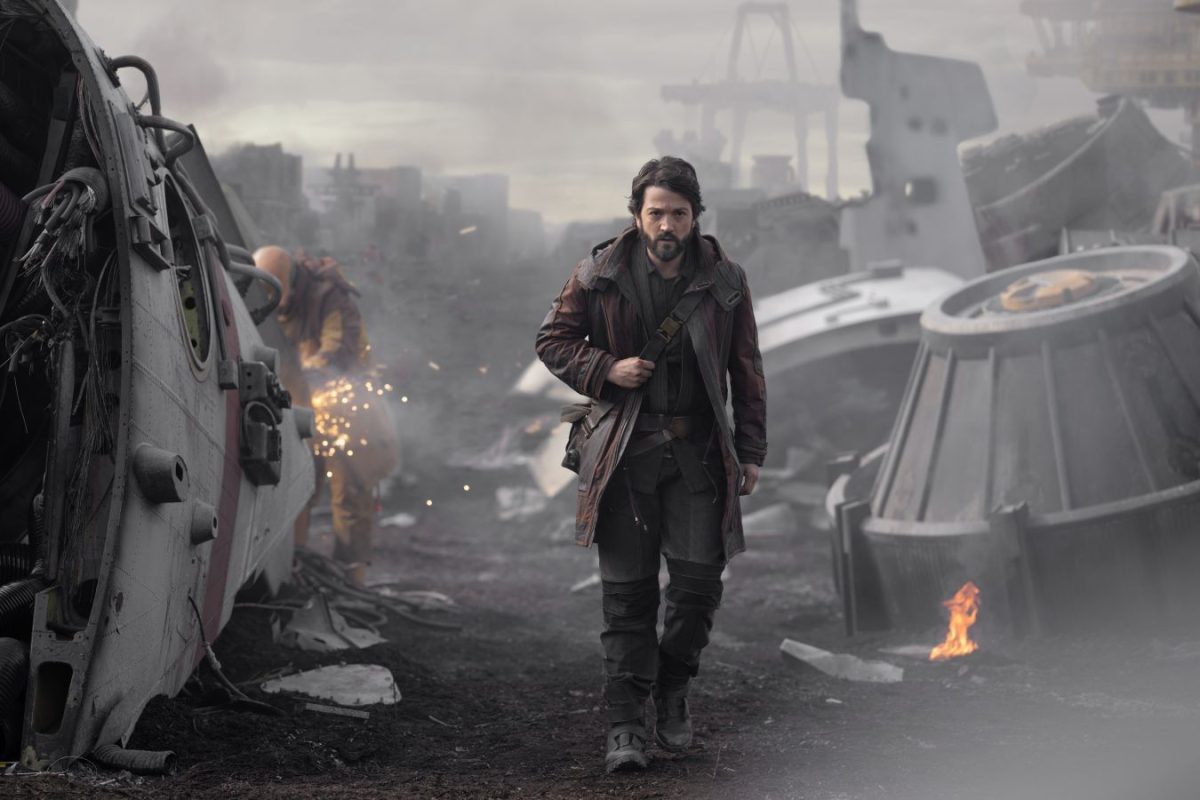 Cassian's death served as the film's climax and whilst death often marks the end of a character, the folks at Disney+ saw this as an opportunity to bring fans back to where it all started for the Rebel leader in the new Disney+ TV series, Andor.
Andor takes place five years before the events of Star Wars: A New Hope and as the Empire continues to grow in strength and power, and threaten innocent lives across the galaxy, a frustrated Cassian is recruited and together with other members of the Rebellion, organise a plan to fight against the Empire – which we learn in Rogue One, is to ultimately take down the Empire's secret superweapon.
Created by Tony Gilroy, Andor is a spy-thriller that will chart the start of the rebellion, all the way up to the revolution and of course, Rogue One. With the Bourne movies under his belt, Gilroy is the perfect fit to bring a spy-thriller to Star Wars and with experience in directing Rogue One, Gilroy is the best person to lead the prequel series as he knows the world and the characters inside and out.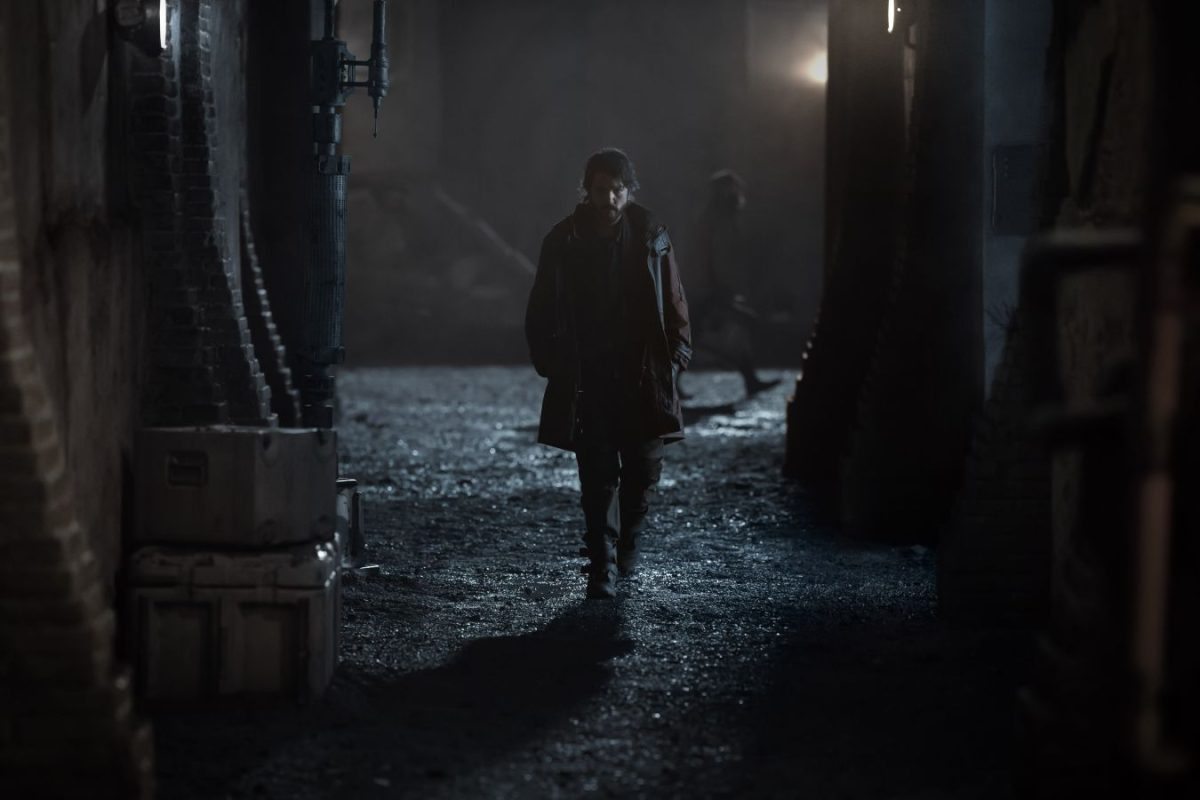 This proposed two-season series provides an opportunity for fans to know the character better and fill in the blanks about Cassian, given how he literally has no future or chance to do so in future Star Wars stories. In Rogue One, Cassian briefly talked about his childhood and the terrible things he's done for the sake of the Rebellion. Andor provides these answers. While his personal story might not be as interesting, it provides a doorway for fans to revisit the uphill task the Rebels faced, and we know that there were those who gave their lives for the cause.
Unlike other Star Wars TV shows which unfold close to real-time, Andor has a story to tell and it collapses events, covering the past and present, but each season doesn't represent the one year that most shows follow. With regard to his childhood, viewers are treated to short flashbacks every now and then, as Cassian embarks on a search to find his sister. Who is she? Where is she now? We learn that along the way though we don't know her importance or significance as not much about her is revealed by the fourth episode of the 12-episode series.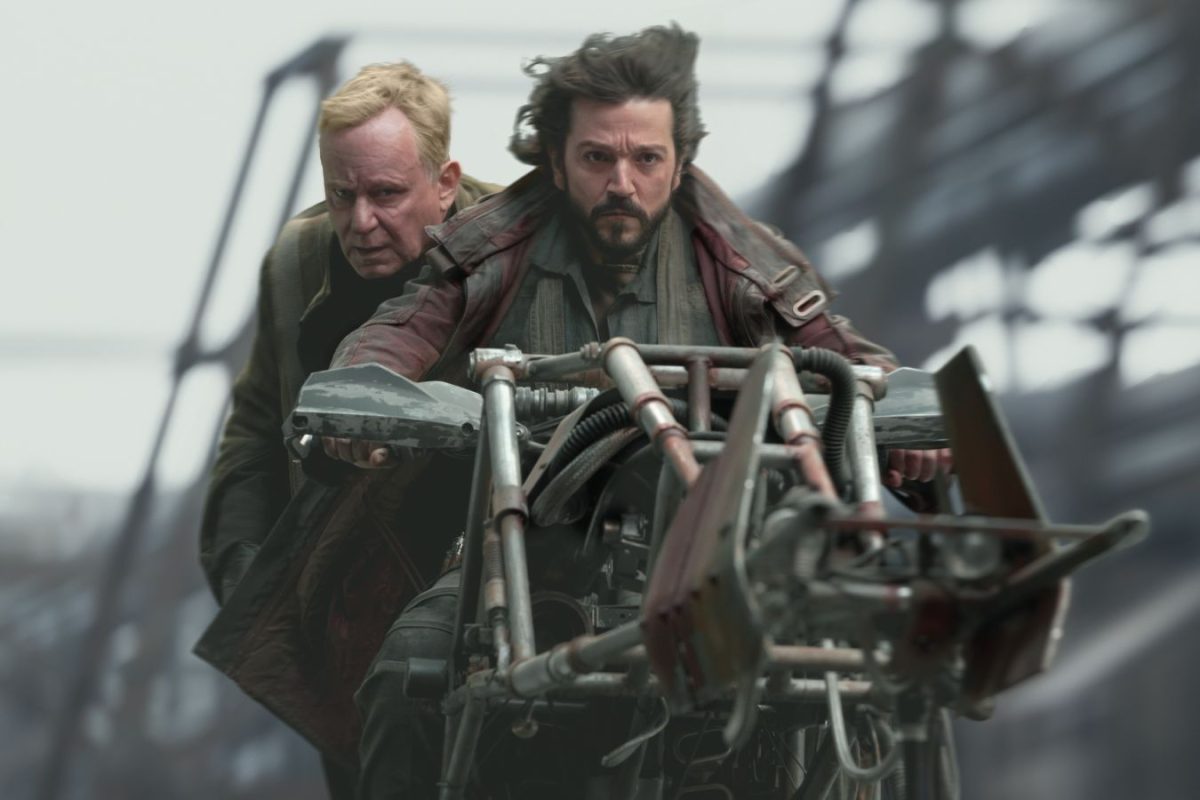 While the premise is sound, the series is a slow burn. Each episode roughly varies from 35 to 45 minutes and despite being four episodes into the series (that's about 2 hours!) Andor barely scrapes the surface of what we anticipate (and are promised) to be a huge spy-thriller. Cassian gets sidetracked and is recruited into the Rebellion but we're not there by the fourth episode. Assuming that Cassian's involvement and even the questionable things he's done will only be revealed in the later episodes, we can safely say that Andor takes its time.
Unlike Obi-Wan Kenobi and fan-favourite The Mandalorian, Andor is definitely not for impatient viewers who want to hit it and quit it. The series plays more like a slow action-drama instead of the elaborate sci-fi soap opera and lightsaber action that fans are used to. The earlier shows placed heavy emphasis on heart, specifically a parent-child relationship at the centre of the show, and heart-pumping action within every episode and Andor feels like it falls short in comparison. This is especially since Cassian seems to be more like a lone ranger who prefers doing everything by himself. He even chooses to push away the help of a very cute droid who seems to constantly seek his validation and love.
It may be unfair to fault Andor for not following a tried and true formula that has worked for the new slate of Star Wars Disney+ series thus far, but Gilroy better wow fans with something worth waiting for by episodes six and onwards before viewers start losing interest.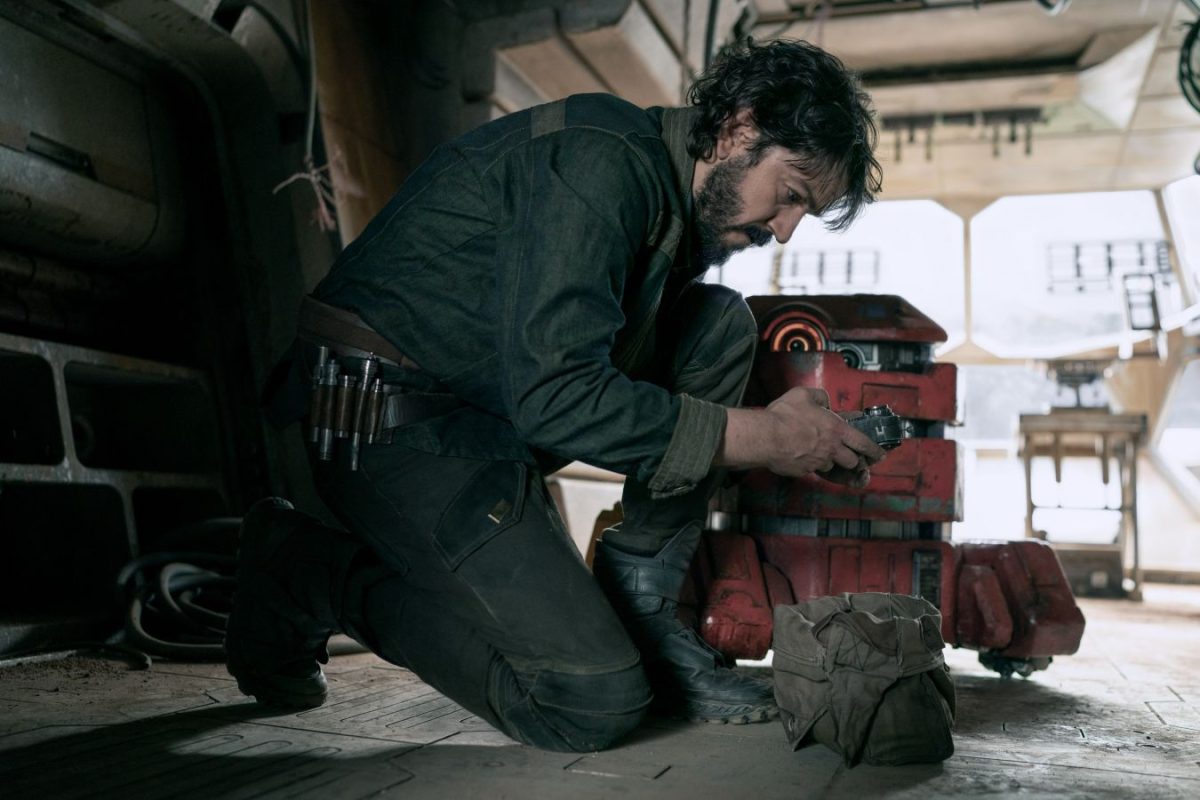 However, that's not to say that Andor isn't worth starting if all you're looking for is a quick fix and displays of parental love. Andor surprises with its ability to bring the drama genre to the Star Wars franchise. The new Star Wars series may be slow-paced, but it reels viewers in with good storytelling.
For starters, Andor delves into interesting political issues that eerily mirror our world today. Aside from the obvious attempt to bring down an evil and oppressive governing body, Andor also highlights racism and the immigrant experience. Sure, this happens in the fictional world of Star Wars, but these issues are all too real for certain communities around the world. Andor feels real and leaves an impact on anyone watching the series who has experienced discrimination based on race, ethnicity and/or nationality.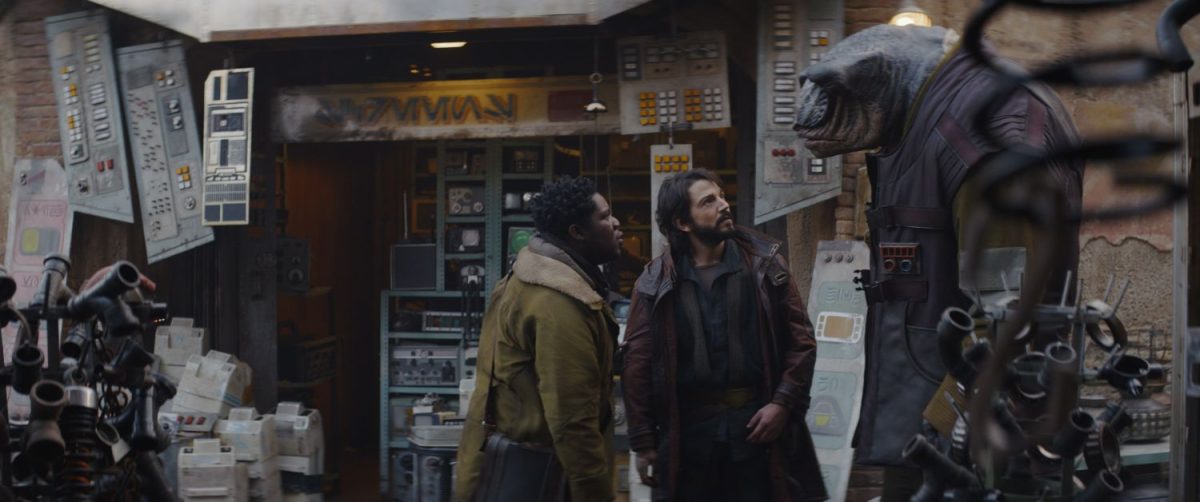 Given how Gilroy has a lot of time to play with, Andor really flashes out their characters – old and new – and has plenty of dialogues and little side stories that make the characters feel familiar and relatable to the viewer. This works in favour of newly created characters like Bix Caleen (Adria Arjona). Where plenty of the complaints received for Obi-Wan Kenobi is that new characters like Reva Sevander (Moses Ingram) lack character development or well, let's just call it as it is – are poorly written – Andor ensures viewers know who the characters are: their flaws, desires, good intentions and even poor ones.
It goes without saying that Luna's Cassian is the star of the show. It's undoubtedly nice to have Luna back after six years. While we know his fate, he's still an enigma who's hard to figure out, but is also quick on his feet and sly. Luna has historically played grey characters outside of Star Wars, so bringing a multi-layered character like Cassian who's neither morally bad nor good seems natural for the 42-year-old actor.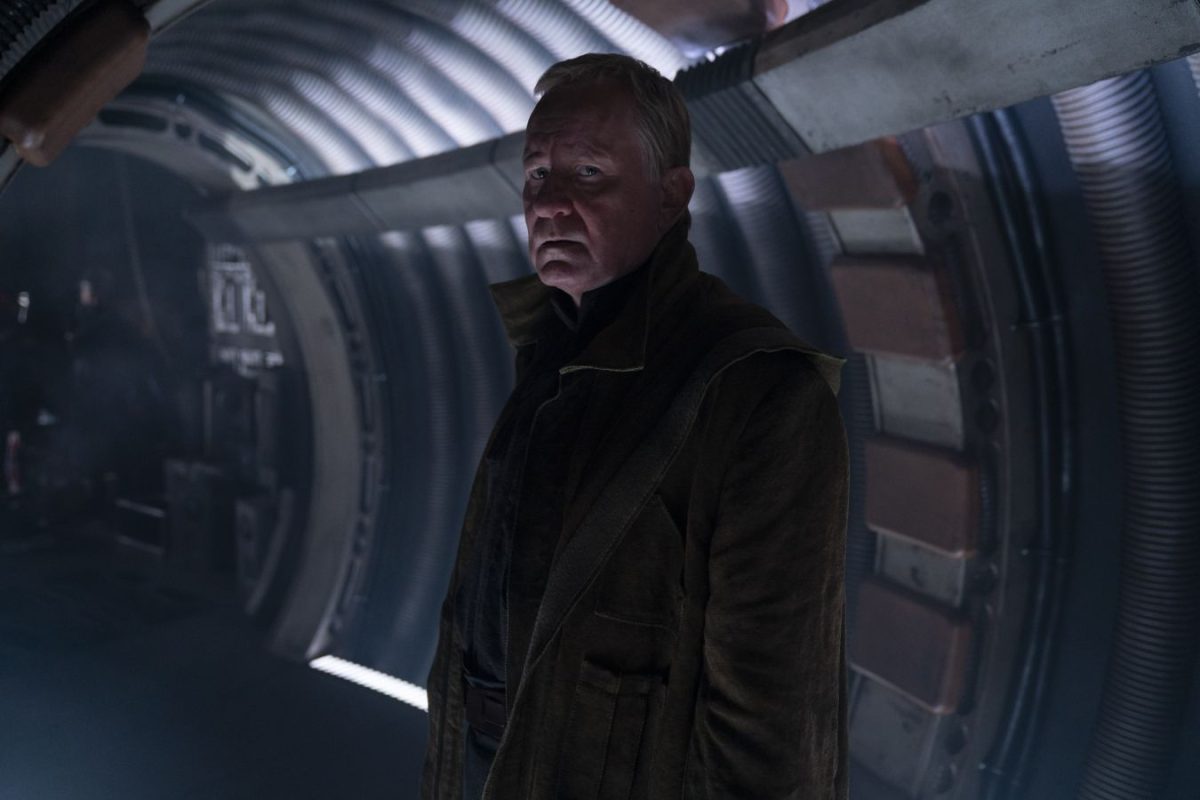 Stellan Skarsgård as Luthen Rael immediately steals the scene he's in. And the man didn't appear until episode three! It's likely no surprise that the legendary Swedish actor is able to command intrigue and interest with just a few lines but it'll be interesting to see how he and Luna play off each other as the series progresses.
All in all, Andor is a promising series that delves into an unexplored time in the Star Wars universe with great storytelling and strongly written characters. Whilst the promised spy-thriller has yet to be seen, the series is looking to be a strong drama that builds upon a familiar and beloved character, as well as topics that outside of the fictional world, strongly matter.
Andor is now streaming on Disney+.
GEEK REVIEW SCORE
Summary
Not yet a spy-thriller, but a slow-burn drama that brings familiarity to a moment of unrest.
Story -

7/10

Direction -

8/10

Characterisation -

8/10

Geek Satisfaction -

7/10