As an established name in the gaming community, local company Aftershock is far from being a stranger to the world of customisable PCs and gaming laptops. The market, however, remains as saturated and competitive as ever, so it's hardly surprising that the team has decided to venture into the lesser-explored territory of ultrabooks with the Aftershock Lunar 14 – designed to deliver affordability, performance, and portability.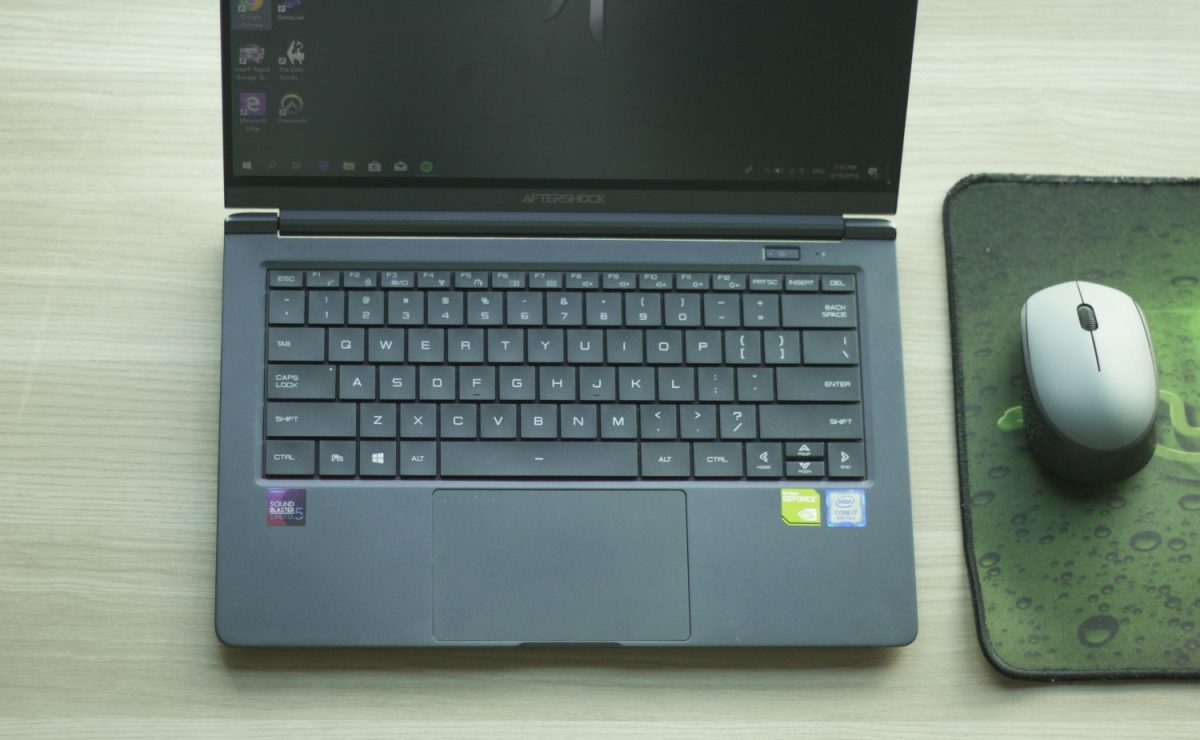 It's not the first ultra-portable from Aftershock, either. Prior to its newest entry, the Halo and P-13 Helix made up the family, both of which came with their fair share of flaws. Then, the P-14 sported enhanced performance and external graphics card support, but its dated, bulky cut called for a design refresh. Cue the Lunar 14, a sleek, handy little machine that unexpectedly packs a punch, and carries with it the markings of modern aesthetics and current trends, such as slim bezels and a lightweight alloy chassis.
In fact, to say that the laptop is light is a bit of an understatement. It stands in at a ridiculous 1.05kg, which is a healthy 20 grams lighter than the newest MacBook Air. The former's small form factor also means users can easily lug it around, be it in the clutches of their arm, or in their bag; lifting it into the air one-handed proves to be an effortless affair as well. The overall build feels solid to the touch except for the lid itself, where a little flex can be observed.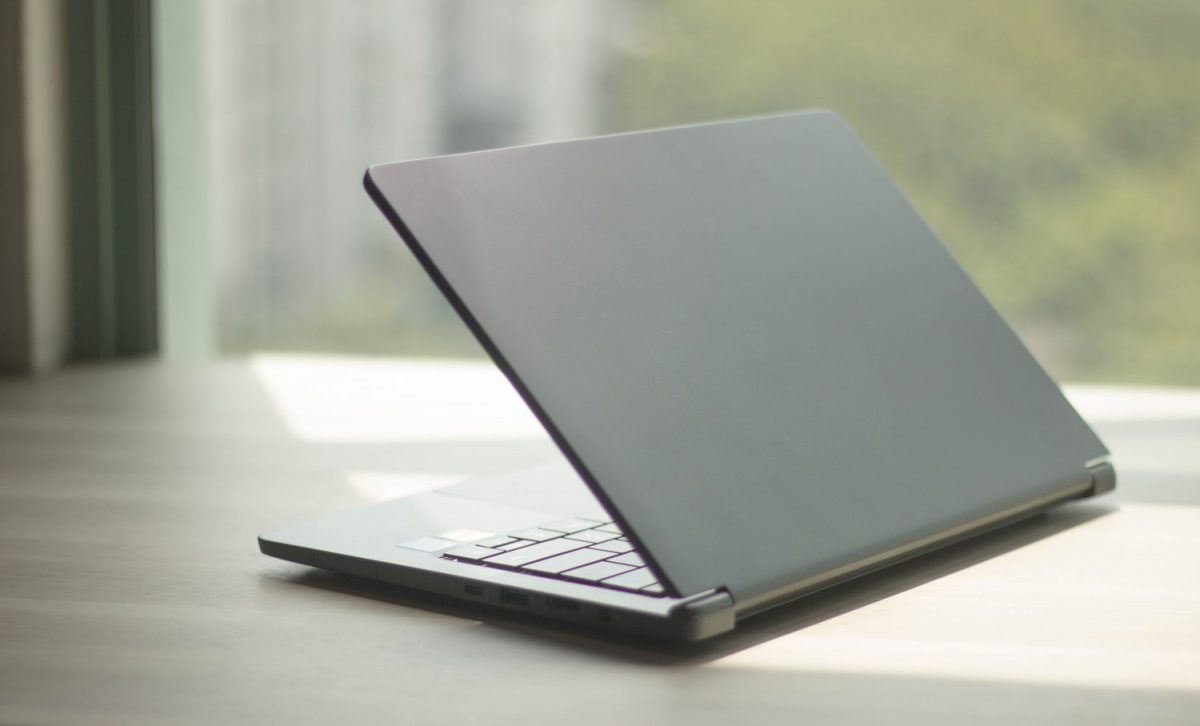 While the Lunar 14's nondescript grey design may come across as dull and austere for some, the minimalist look does exude a sense of classy elegance that's further accentuated by the notebook's lean cut. Fingerprints, unfortunately, will be an issue for owners, and the smooth, matte surface only makes it more difficult to wipe them off.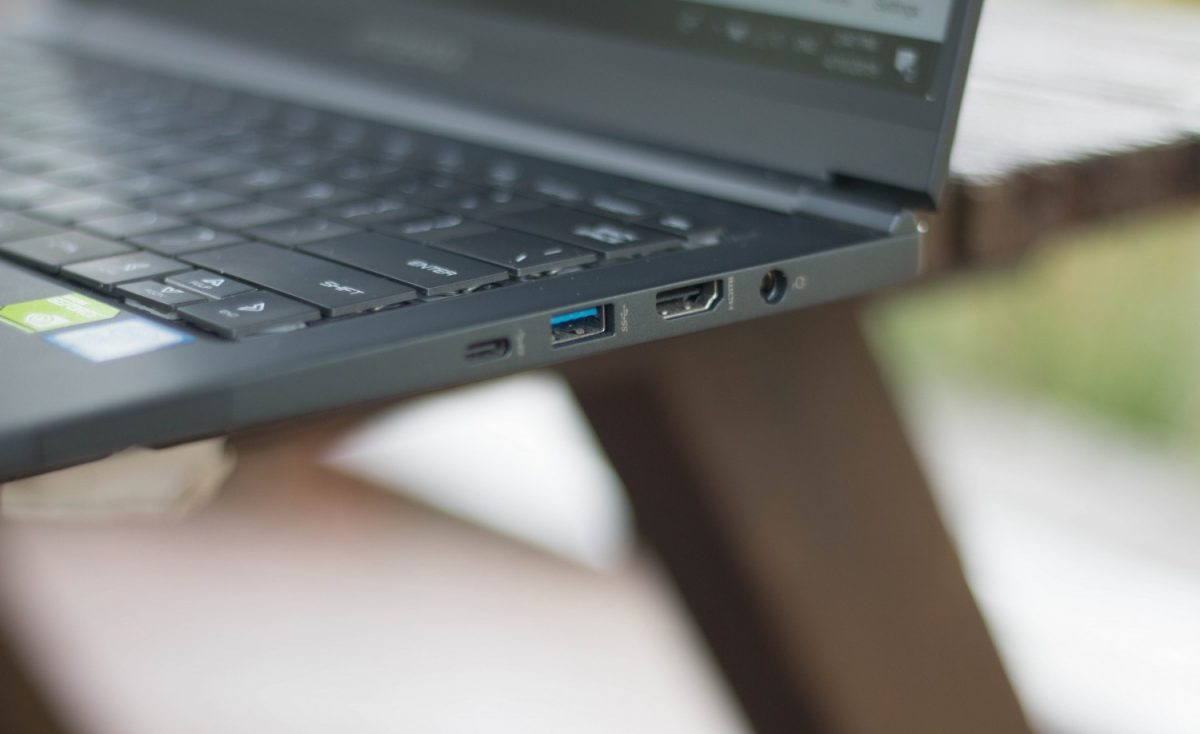 Unlike most lightweight laptops nowadays, Aftershock's newest notebook doesn't compromise on port functionality, offering a decent range of ports for use, including:
2x USB 3.1 (Gen 1)
1x USB 2.0
1x USB Type C 3.1 (Gen 1)
1x HDMI Port
1x RJ-45 Port
1x DC-in Port
1x Audio Port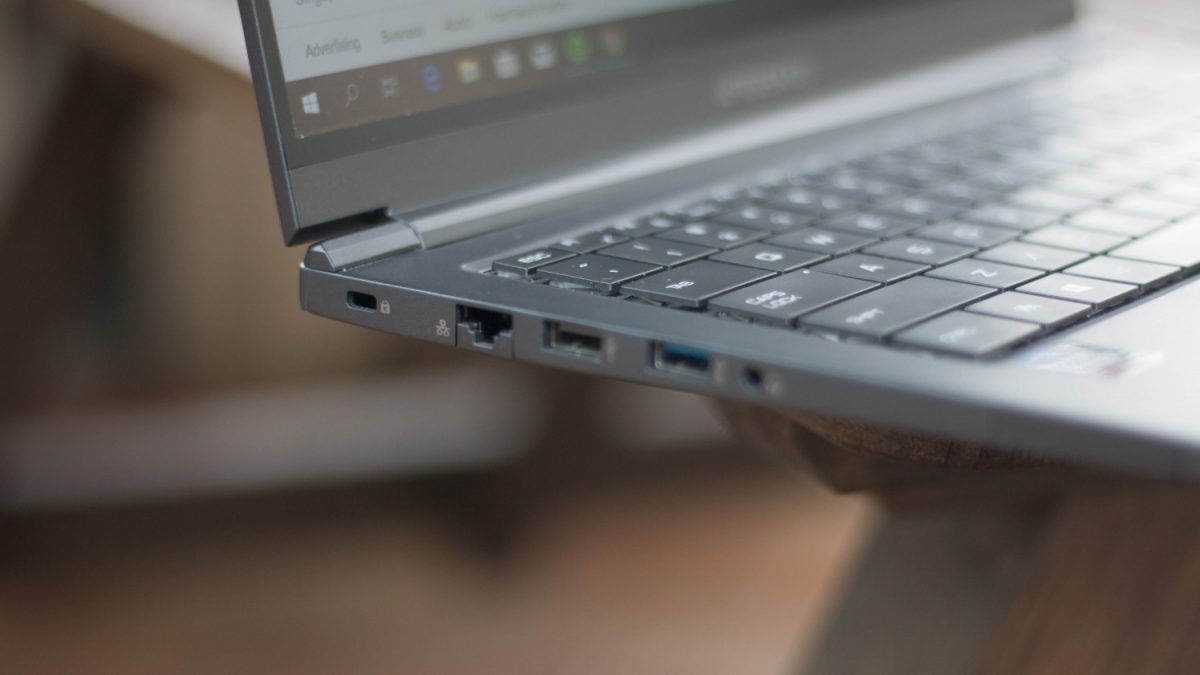 The pull-down RJ-45 port, in particular, is worth a mention. Considering how the 8-pin connection is a rare sight on slim ultrabooks, its addition is certainly a welcome surprise, especially for those who require or prefer an Ethernet connection. There are some premium features missing here, such as the lack of high-speed USB 3.1 (Gen 2) and Thunderbolt 3 support, but that can be overlooked in favour of the above list, which should more than suffice for everyday use.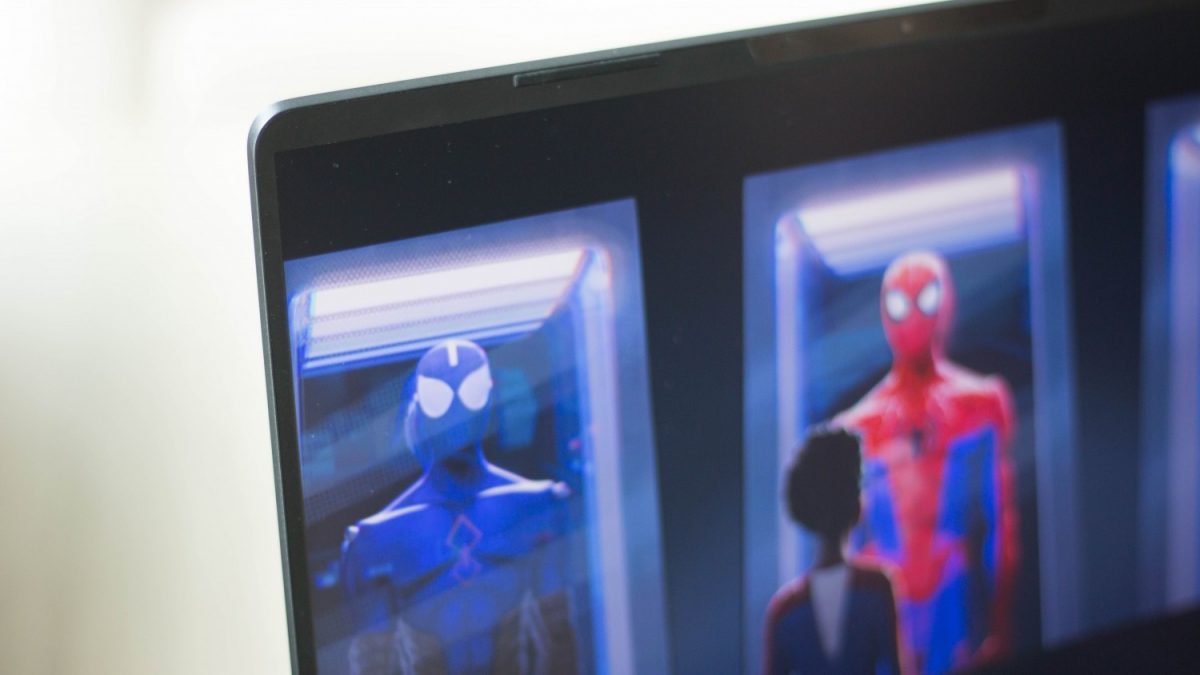 Display-wise, the laptop's 14-inch FHD screen boasts crisp visuals, decent contrast, and great colour. Watching Spider-Man: Into the Spider-Verse and Love, Death, and Robots on Netflix proved to be an enjoyable experience, especially with its slim bezels and wide-angle feature. The low screen brightness, however, tarnished some of this shine: the optimal brightness level for comfortable use in well-lit conditions is around 70 percent, and the display's reflective matte surface does little to increase the overall immersiveness. Nonetheless, the Lunar 14 is certainly not lacking in the visuals front, even as an ultrabook.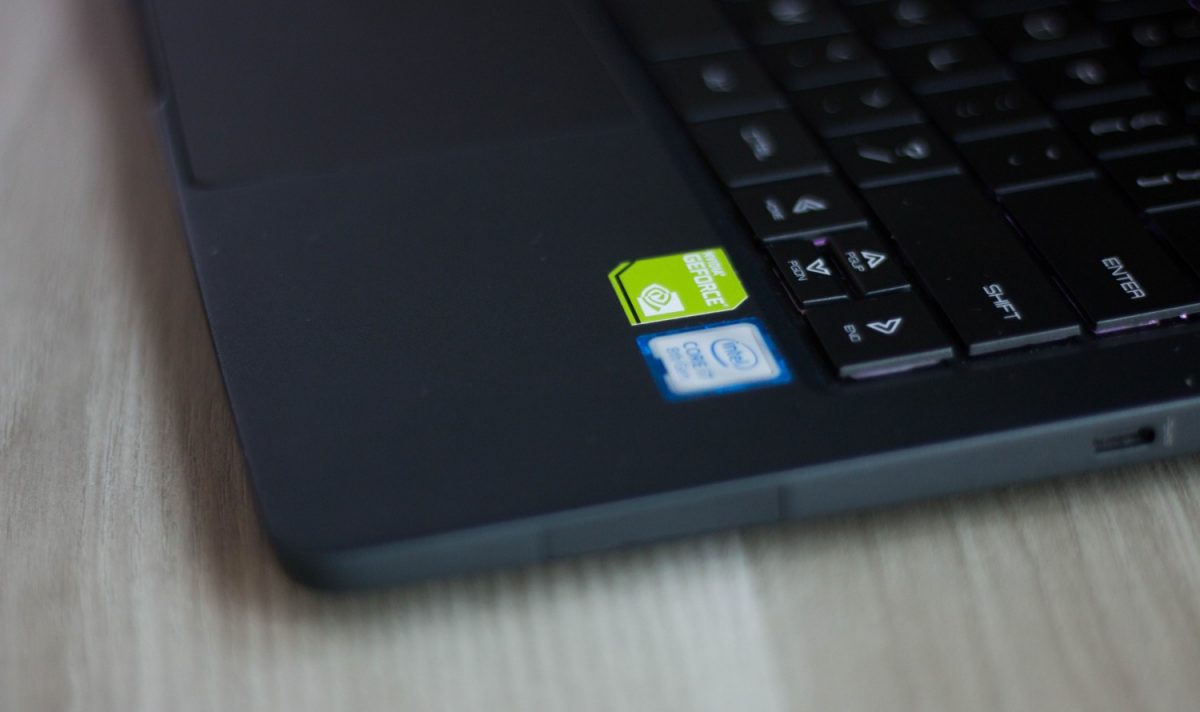 It goes without saying that the Lunar 14 is not meant for competitive gaming, unlike most of Aftershock's other builds. That doesn't mean that it's a slouch, though – where conventional notebooks operate on integrated graphics cards, this one swaps them out for NVIDIA's latest entry-level MX 250 chip instead, which boasts greater processing speed and graphical prowess.
The full list of base specifications is as follows:
Intel i7-8565U (8th Generation Intel Processor)
NVIDIA GeForce MX250 2GB GDDR5
8GB (8GBx1) RAM
512GB M.2 SSD
The combined horsepower, thus, allows the Lunar 14 to run popular esports titles at a decent rate, with some adjustments to the game settings. Battle royale sensation Apex Legends clocked in a respectable average of 45 frames per second (fps), while class-based shooter Overwatch reported about 55 fps at medium settings. Bouts of casual gaming also sees the laptop running Stardew Valley and The Elder Scrolls V: Skyrim Special Edition (with medium quality) without a hitch, all at its native 1920-by-1080 screen resolution.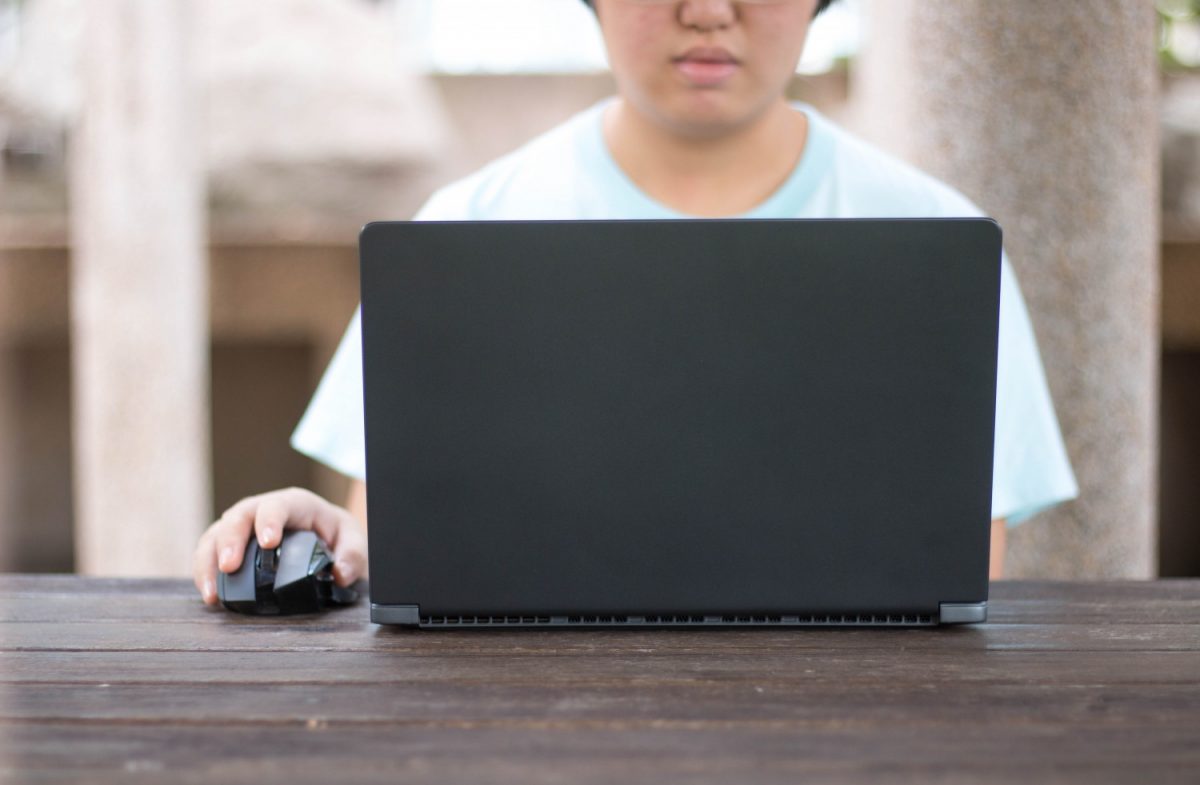 Like most ultrabooks equipped with the 8th-Gen Intel processor, the Lunar 14 is able to last about six hours – provided that no demanding or graphics-intensive software is running in the background. When put to the test with Photoshop and Lightroom, it proved competent enough to handle basic photo editing. The likes of Premiere Pro and After Effects, meanwhile, present more of a challenge with its rendering and exporting requirements, but the overall work experience was fairly pleasant and undisruptive at the basic level. It'd be good as well to keep an eye out for overheating, as the fan can get quite loud at times.
The notebook's keyboard is one that needs some time to get used to. It's a little similar to Apple's butterfly keyboard, in that there is minimal travel distance, and a reduced tactile response to boot. Its keys are also rather narrowly-spaced, which makes it easy for misclicks to happen, especially where the smaller ones (up and down arrow keys, Function keys) are concerned. Typing, at least, is a silent affair, so there's no more of that loud clack clack clack in the quiet office or school setting. There's the issue of cleanliness, too, as the elevated keys allow for dust to settle rather easily.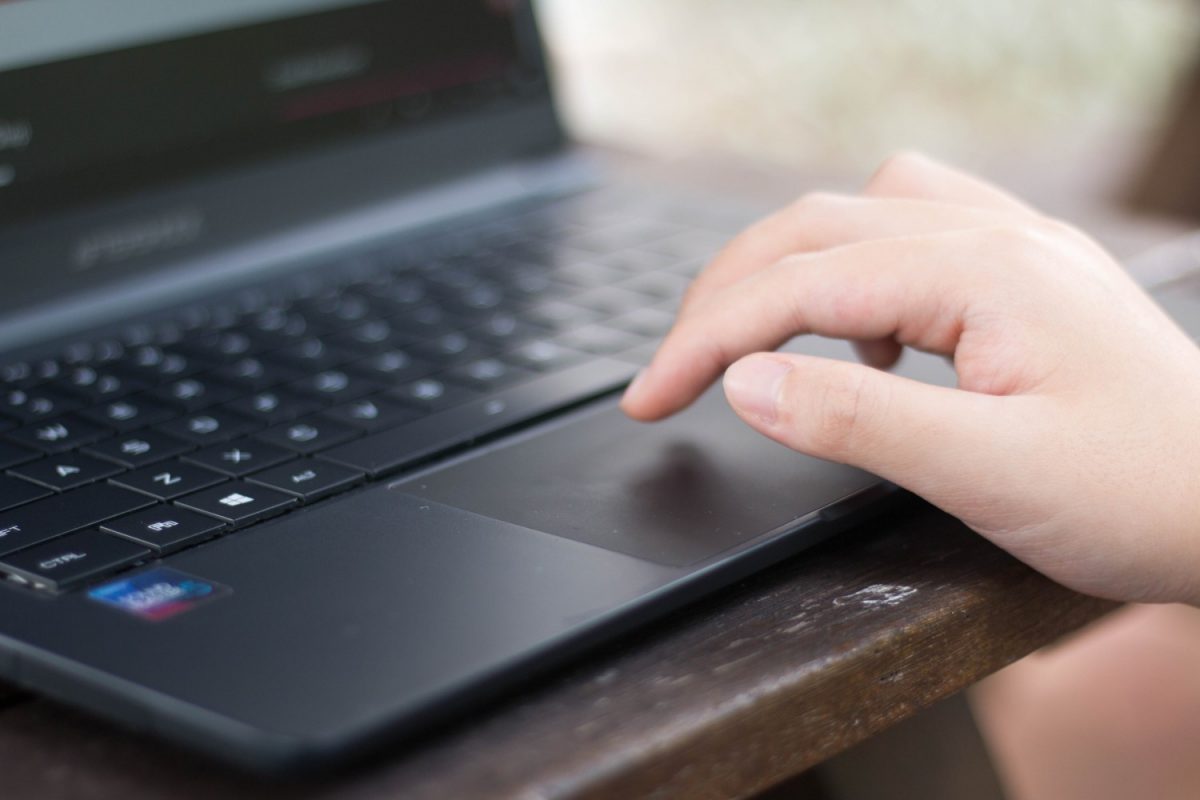 Tucked below the tenkeyless layout is an above average-sized trackpad that does a satisfactory job of being precise. While it's not quite on the same level as the MacBook's, it's highly responsive with nary a hint of lag, and is able to accurately track and land the cursor. The trackpad's compatibility with Window 10's multi-finger gesture is but a plus point as well.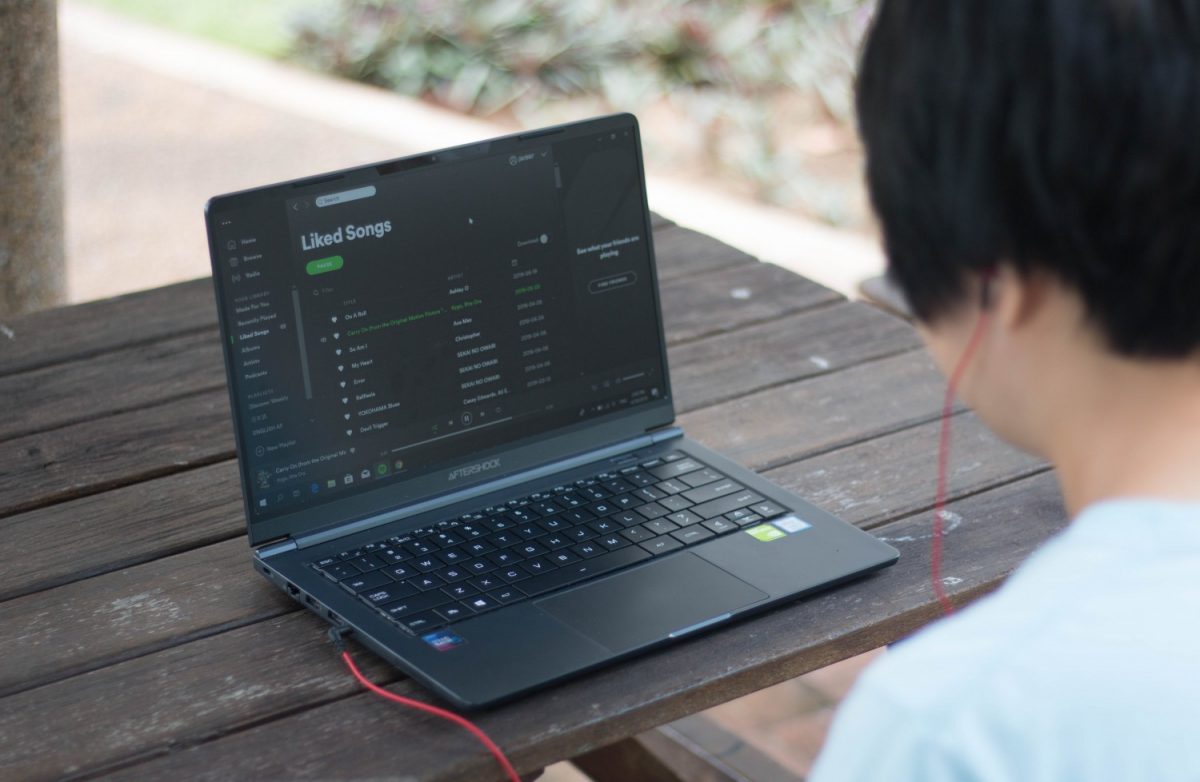 One of the more prominent flaws of the Lunar 14 is its loudspeakers. Disappointingly soft at maximum volume, the audio also sports a loss in clarity at higher volume levels, and tend to either break away or distort slightly. Plugging in a pair of headphones while listening to YouTube or Spotify solves the issue, but even that is far from an immersive or memorable listening experience.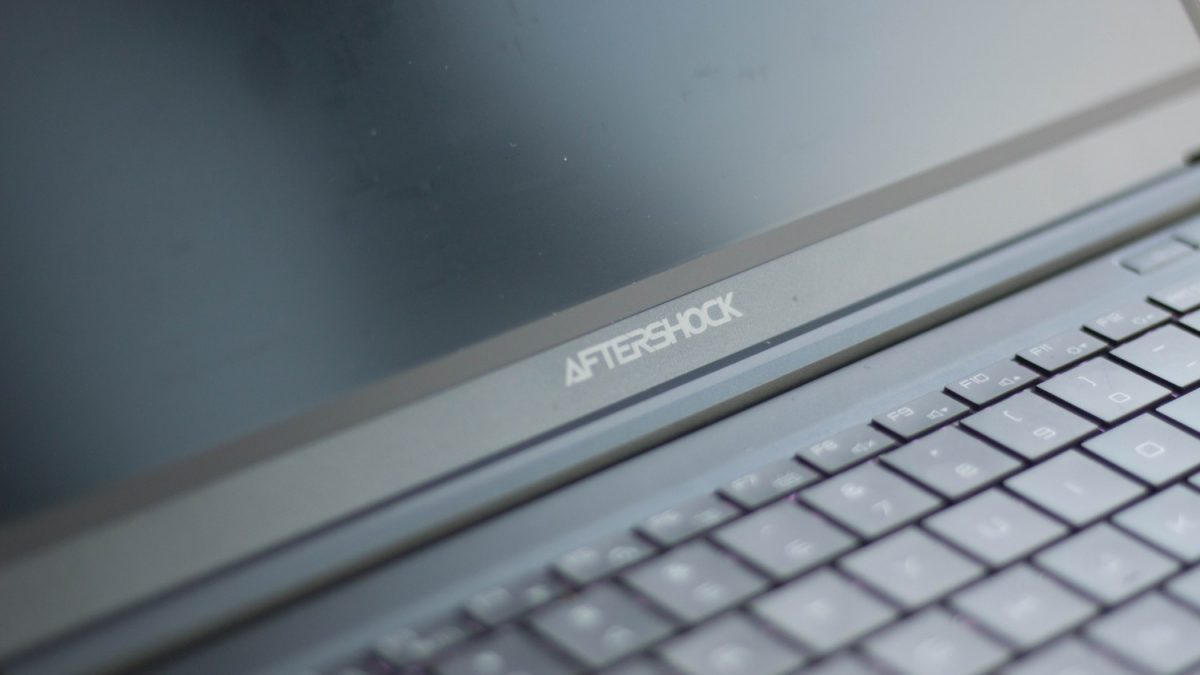 The lack of biometric security is another shortcoming worth of note, albeit a more minor one. Where many current-day laptops come outfitted with fingerprint or facial recognition technology, the Lunar 14 has neither feature, instead adhering to the traditional password unlock. Its current state may not be permanent, however, as Aftershock intends to add a facial recognition option to the model in the near future.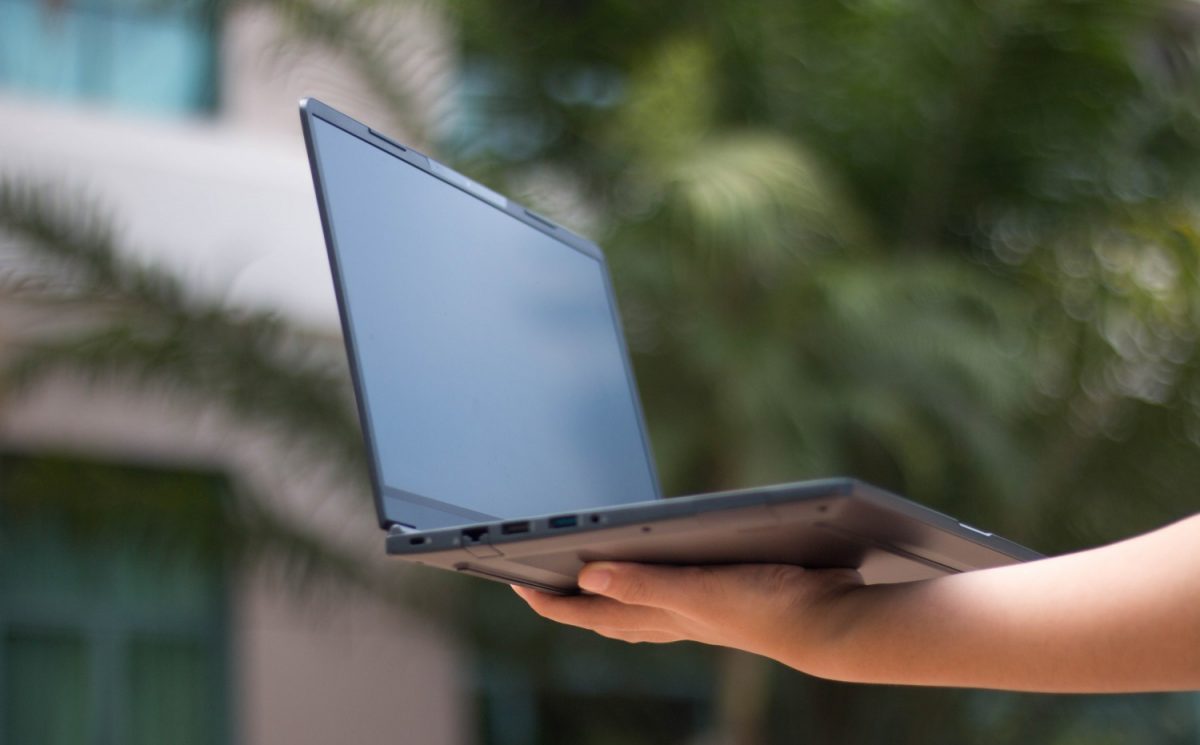 Ultimately though, the S$1,331 price tag is the ultimate lure here. The Lunar 14 already holds competitive edge over similar ultrabook competitors, such as the Acer Swift 3, but few can claim the mix of its exceptionally fine balance of work productivity, capable graphical prowess, and casual gaming performance, tucked neatly under an attractive price point. It's not without flaws, but has most certainly ticked all the boxes for a formidable ultrabook, and threw out the mistakes of Aftershock's previous forays into oblivion.
GEEK REVIEW SCORE
Summary
The Aftershock Lunar 14 is a shock-ingly (ha) well-crafted ultrabook that surpasses expectations with its operational performance, graphical prowess, and features. All in all, a solid showing from the home-grown brand.
Aesthetics -

7/10

Build Quality -

8/10

Performance -

8.5/10

Value -

9/10

Geek Satisfaction -

8.5/10
---

Drop a Facebook comment below!