In the larger scheme of things, Ubisoft's upcoming sports title Riders Republic is the perfect way for players around the world to get back a sense of normalcy. With the concept of community and connection at the core of the experience, this massively multiplayer sports game is taking upon itself to get people excited about hanging out again, all through the insane mediums of mountain biking, snowboarding, skiing, wingsuit flying, and even rocket wingsuiting.
While a delay earlier in the year meant we did not get to see much of the game thus far, a private preview presentation by Lead Game Designer Manfred Neber and Project Manager Agnès Ruiz from Ubisoft Annecy has left us wanting more sporting madness in a videogame.
Remembering Roots
If you thought that Riders Republic is reminiscent of the extreme sports title Steep, you are on the money here. After all, the same team that worked on that game is evolving their vision with this new offering.
Throughout the entire presentation, it is clear that Ubisoft wants players to build a sense of competitive and cooperative harmony, all while pulling off the nastiest tricks all over the open world. Riders Republic is not skimping when it comes to areas for players to explore and enjoy. A variety of American national parks are opening up their doors, including Bryce Canyon, Yosemite Valley, Zion, and more.
The teams at Ubisoft must love their open worlds a lot, and Riders Republic will offer plenty of epic scenery and breathtaking views for you to enjoy. It could be a good or bad thing, but to get anywhere in the game, you actually have to travel to the activity you want. It might take you some time, but you can uncover your own collection of landmarks and hidden secrets along the way to your chosen activity.
More importantly, any event you want to partake in can be done with other players. This is not just restricted to the specialised events, even Career events can be your next party activity. The key to all that the game has to offer is the colourful hub of Riders' Ridge.
Community At Its Heart
The social hub is where players can discover new weekly challenges, discuss their new sponsor contracts, and of course, shop till they drop for the latest in extreme fashion. The multiplayer components are also launched here.
Riders can take part in Versus modes, Free for Alls, and the more interesting Tricks Battle in Riders Republic. A different take on competitive team sports and ups the ante for the ultimate team competition. Two teams of six will go up against each other to outscore each other, all while using teamwork, strategy, and the sickest tricks.
To truly dominate, you will need to capture districts around the map. By tricking your way in these sections, you will gain valuable multipliers and push your score even higher. The best team will always win, so don't think about solo showboating.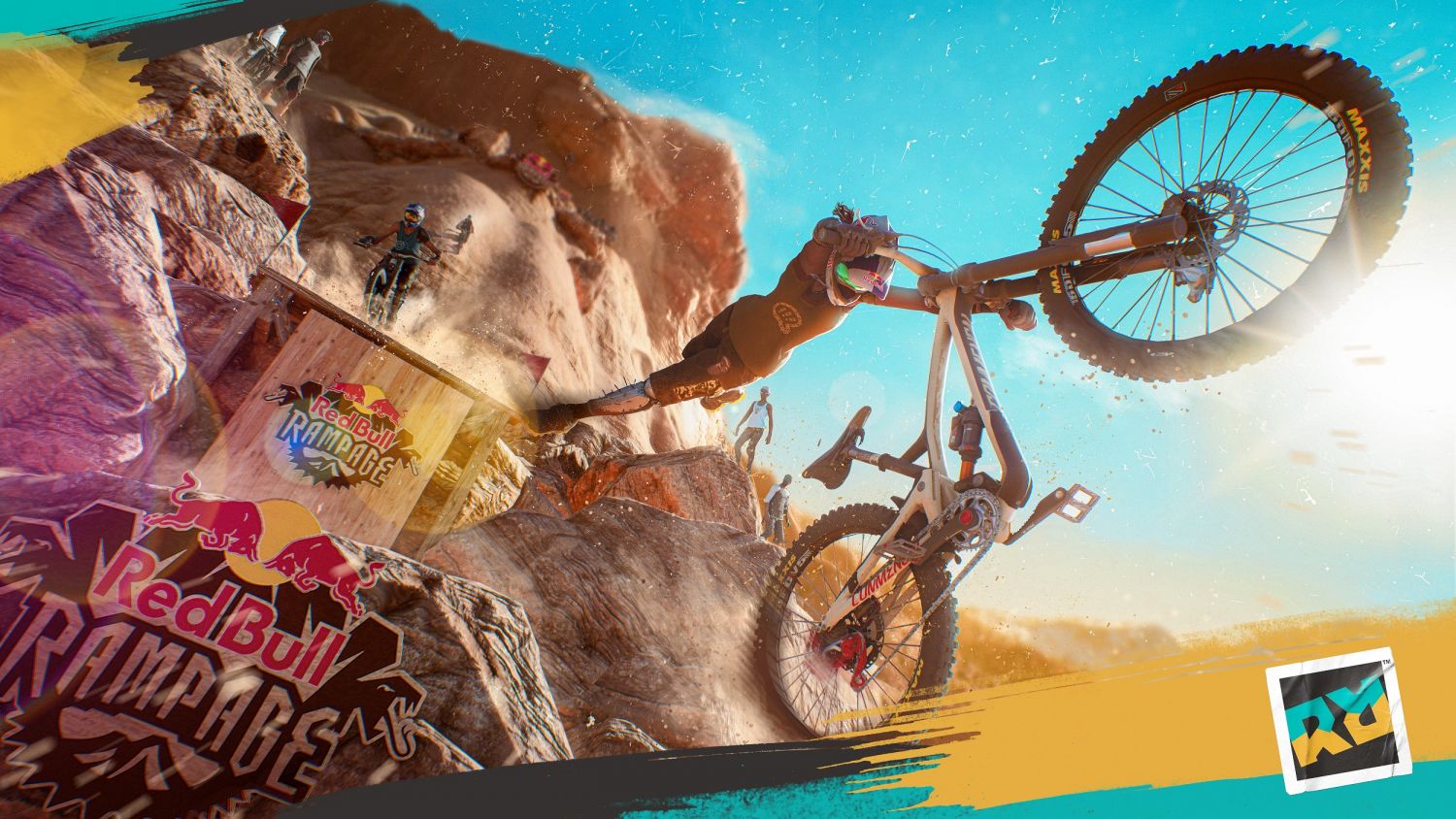 If you prefer the usual activities in Riders Republic, jump into the Free for All playlists of handpicked career events that will test all your skills. Ubisoft is promising a healthy variety of events and style of play, so you need to be equally good at racing and tricks to succeed. The more you invest, the better you will get and be rewarded.
However, if you want it to be a friendly competition amongst friends, then Private PvP is where you need to go. Group up with friends and enjoy all of the career content available in Riders Republic. Nothing like a bunch of friends emerging from the pile and becoming the best in the world.
All-Out Madness
All that considered, Riders Republic already has plenty going for it, but Ubisoft knows that a headlining feature that can capture the imagination is extremely important, and the team has put together something truly bonkers.
Mass Races happen every hour, and will kick off at a pre-designated location in the world. Players will need to physically make their way to this location in order to join up, and you will need to be ready for madness. Mass Races on the newer consoles and PC will house more than 50 players and will require expertise across multiple sports. If you thought the competition could not get harder, participating in a Mass Race will change your mind.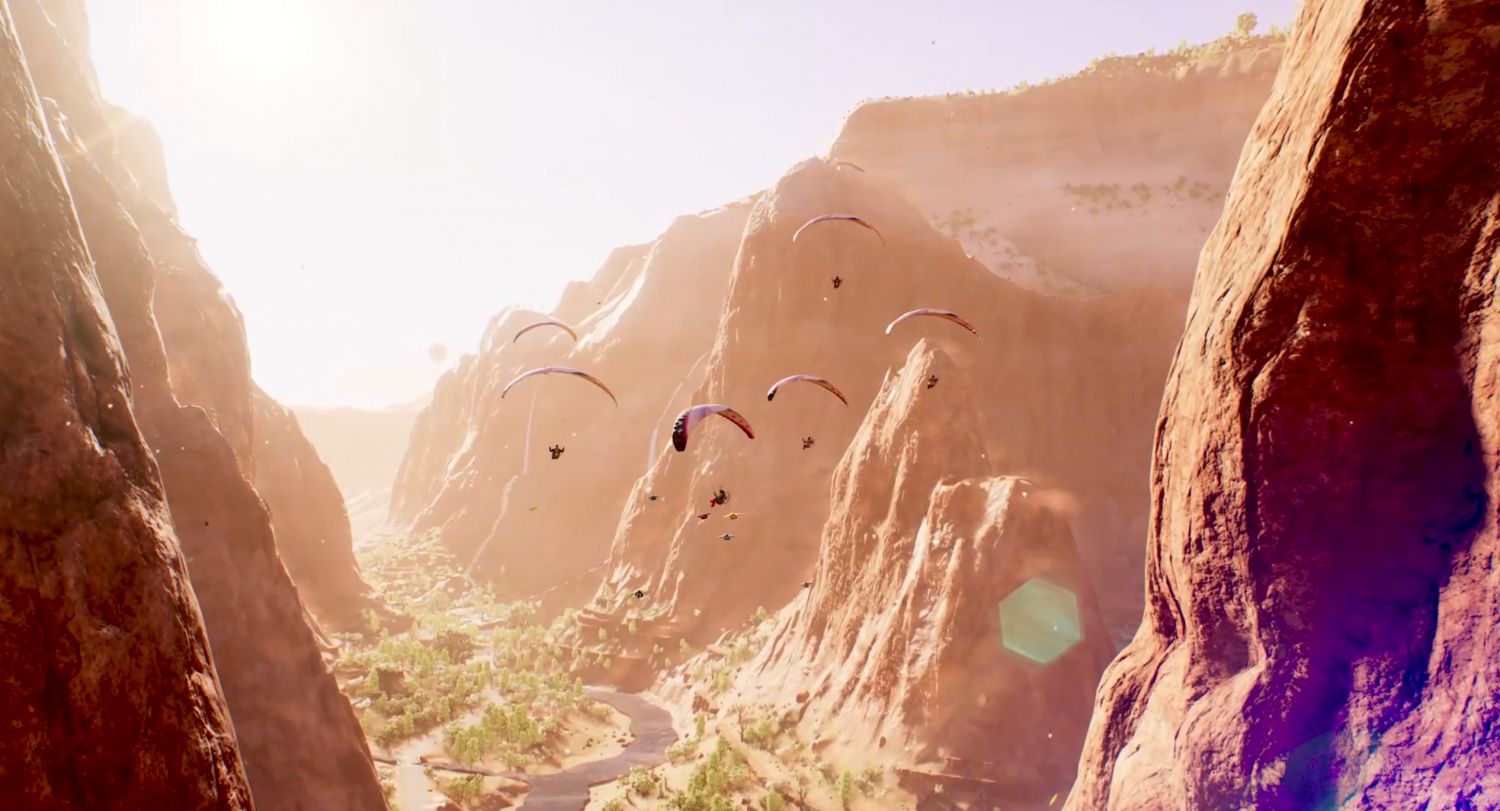 Speaking of the different sports, each of the disciplines in Riders Republic will offer dedicated career progression. Each sport will have its own events, with official races, tricks competitions, and proximity flying events all part of the deal. Do well enough, and you might just make it to prestigious events based on real outdoor sporting events like the Red Bull Rampage.
---
With progression complemented by a robust customisation system, you bet there is a healthy audience for what Riders Republic is bringing to the table. This first taste is definitely a good start, and we cannot wait to experience the rest of the main event.
---

Drop a Facebook comment below!