The popularity of video games can be attributed to many reasons, but one of its greatest charms is the ability to transport players into a new world that lets them become the hero of their own story. From fighting monsters in the burning pits of hell to fulfilling ancient prophecies, nothing is impossible when the boundless forces of creativity and narrativity are brought into play.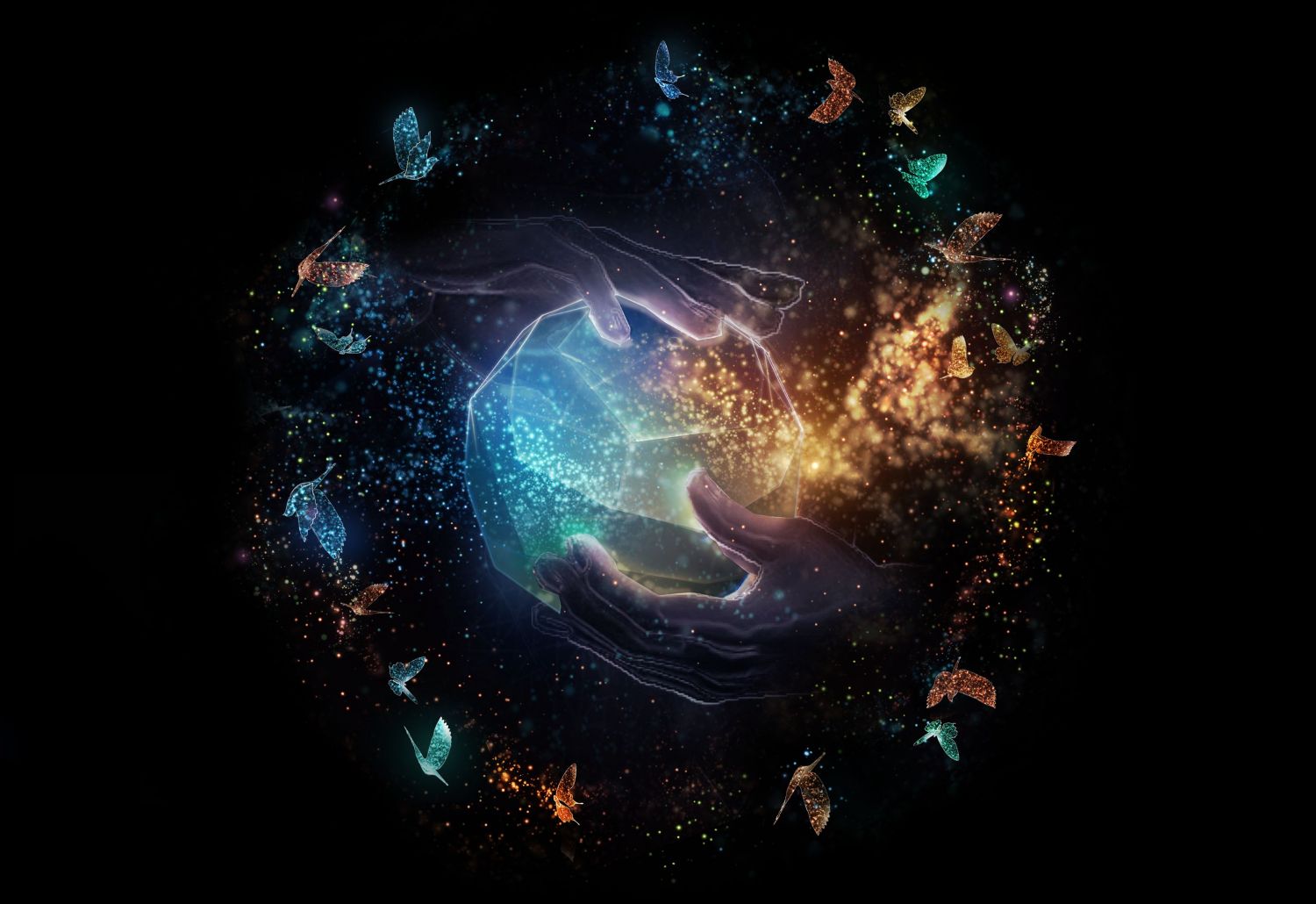 The Virtual Realms: Videogames Transformed exhibition at the ArtScience Museum in Singapore seeks to recreate that familiar sense of immersion in a real-world setting. Melding the aspects of technology and art with video games, it brings together six collaborative installations by celebrated names in the game and media design industry, such as Kojima Productions (Death Stranding), Media Molecule (Dreams), and thatgamecompany (Journey, Sky: Children of the Light).
A multi-sensorial, interactive showcase is what awaits individuals, with the Singapore audience getting first dibs. As its continues gearing up for its global premiere here from 12 June 2021 to 9 January 2022, Geek Culture was given the opportunity to check things out – and our impressions are very much positive.
Here's a sneak peek of what Virtual Realms has got in store for visitors, with each of its six highly-interactive works parked under a different theme. (Note: Some of the images and videos in this article will contain flashing lights that might cause discomfort, so do proceed with caution!)
---
Rezonance by Enhance and Rhizomatiks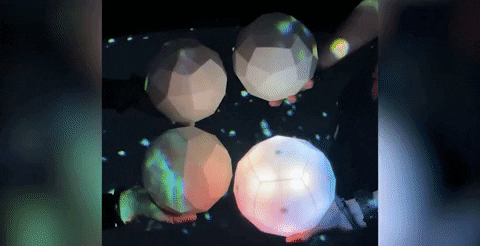 A bold venture into the realm of synesthesia, Rezonance is a four-minute sensorial journey that melds music, light, and technology into a shared experience. With a haptic ball in hand, visitors are able to feel it pulse and vibrate in accordance to the beat of the music (for gamers, the PS5 comes to mind), where raising or lowering the arm yields different patterns and colour formations. Bringing it closer to other haptic balls syncs up these elements, which will then lead up to an explosive climax.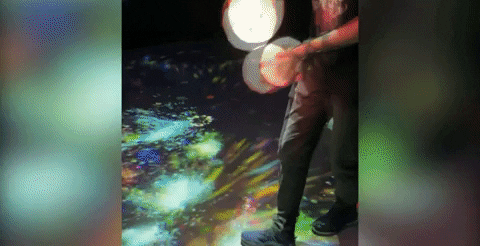 The second part of the experience brings more interaction to the table. Arm movements, such as swinging or waving, now generate light streaks on the display, with any clashing elements triggering short bursts of vibrations. Upon collision, the colours of these motifs will be absorbed into the ball, resulting in a more colourful, vibrant canvas.
All of this culminates into an enjoyable and mesmerising affair that does a great job at engaging the audio and visual senses. Check it out in action below –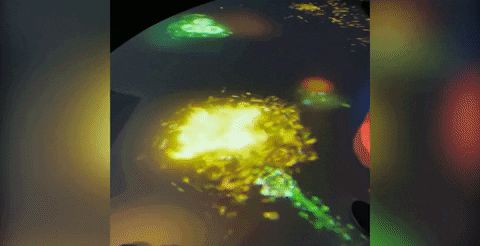 Together: the distance between (us) by thatgamecompany and FIELD.IO
Revolving around the theme of unity, the project transports the dreamlike world of thatgamecompany's Sky: Children of the Light into an immersive spatial environment, where visitors use their movements to trigger a choreography of musical notes and audio fragments.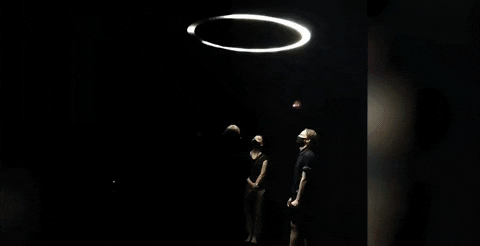 Stepping under the circular light sculpture sets it into motion. Armed with motion-sensing capabilities, the sculpture is intuitively designed to track how individuals move around the space. Coordinating with others will create a build-up of light fragments that leads to complete melodies – a sign of true unity.
Together: the distance between (us) is less dynamic in comparison, but the interesting exploration of movement, light, and sound makes it an installation worth a visit. The final light-up also makes for an enthralling sight, with the synchronised illumination breathing life into the installation as whole.
WALL by Kojima Productions and The Mill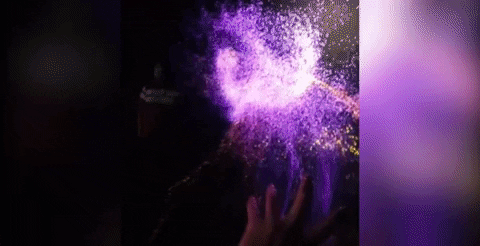 The idea of connection is a central theme in Kojima Productions' Death Stranding, so it stands to reason that WALL would bring all of that over to the real world. Presented in the form of a glass wall, the exhibition serves as a channel between two opposing worlds: one alive with animated microbes, and the other flowing with galactic energy particles.
When approached, the cells and cosmic elements on the interactive display will respond to presence of visitors through division or clustering. Individuals on both sides are able to see each other's silhouettes as well, as their shadows dance upon the surface.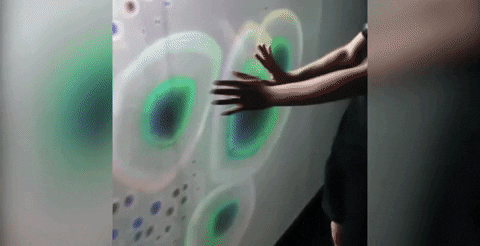 More impressive, though, is how these traces of movements will later be retained by the computer as playbacks for future animations. Highly-interactive and captivating with Zen undertones, this showcase should prove a hit among the little ones.
Dream Shaping by Media Molecule and Marshmallow Laser Feast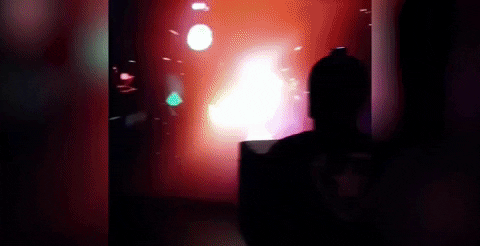 To play, to explore, and to discover. Keeping true to the spirit of creativity in Dreams, Media Molecule has teamed up with media designer Marshmallow Laser Feast to deliver an imaginative play space.
The most physically-demanding of the lot, Dream Shaping has visitors donning helmets and wielding trackable props to customise their visual experiences through various actions, such as scribbling on the screen, or hitting a virtual ball pool. Experimentation is the name of the game here, but be prepared to sweat it out while doing so.
Book of Sand by Tequila Works and The Workers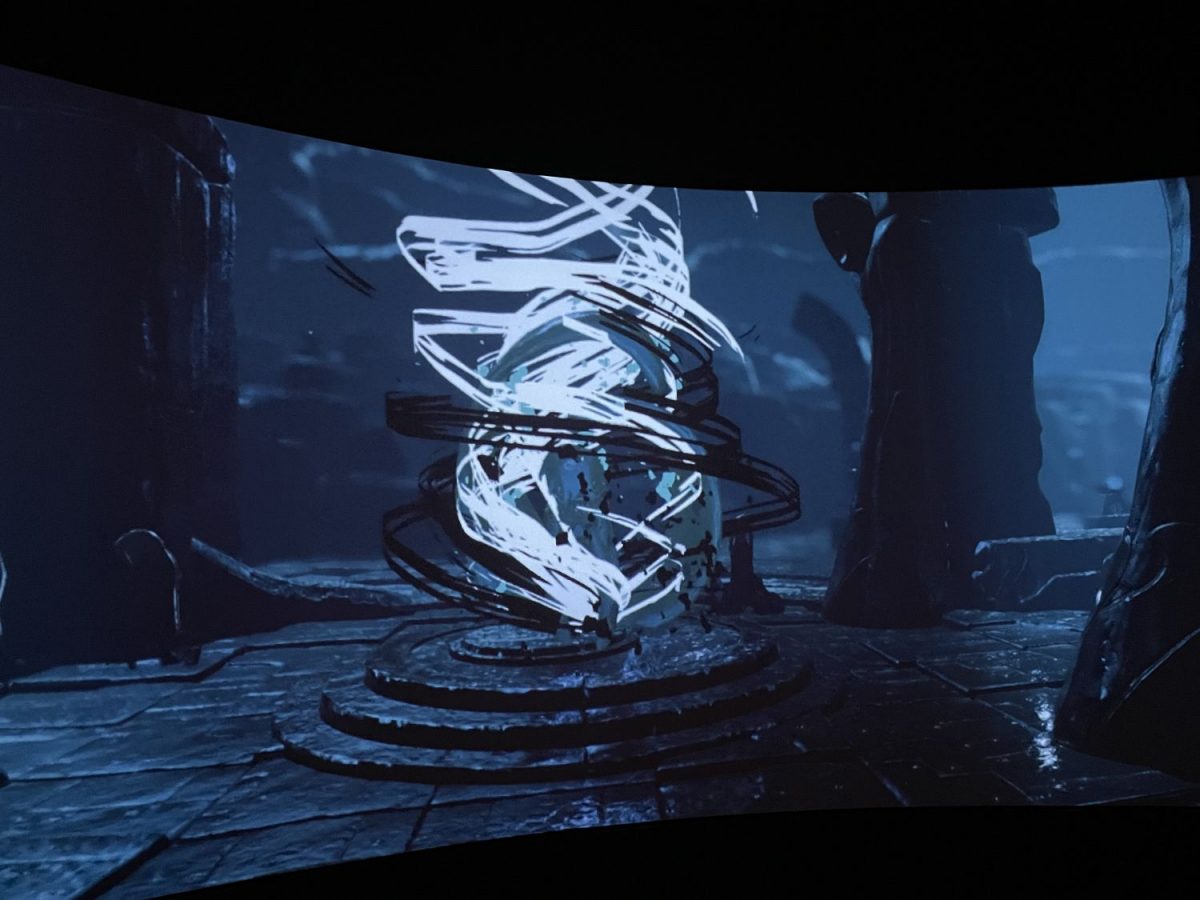 Book of Sand is as close as it gets to stepping into a video game. Featuring the gorgeous landscape of Tequila Works' adventure puzzle game RiME, this installation explores the notion of an infinite, looping story with neither 'any beginning or end'.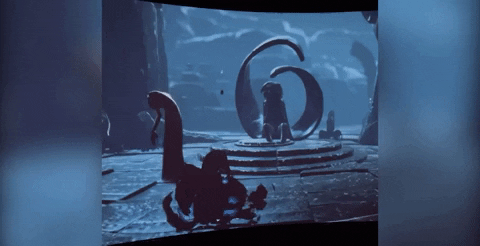 Just like the player character in a game, visitors hold the power to execute actions. Stepping on the blue lights initiates certain changes, such as crumbling statues, stopping the flow of a waterfall, or controlling the shift from night into day. Sometimes, adorable floating entities resembling Spirited Away's No-Face flee across the screen; other times, new creatures will pop up on the display.
The puzzles won't be all that straightforward, either. The showcase has very stealthily snuck in a trick or two, so individuals have to work together to figure out the solution. Depending on the choices made and how one collaborates with others, different iterations of the narrative will come into play as well – see what we mean by being in a video game simulation?
Eye by David OReilly and onedotzero
Featuring a unique reactive environment rooted in the concepts of OReilly's game Everything, Eye celebrates the capacity of video games to shape the infinite potential of our imagination.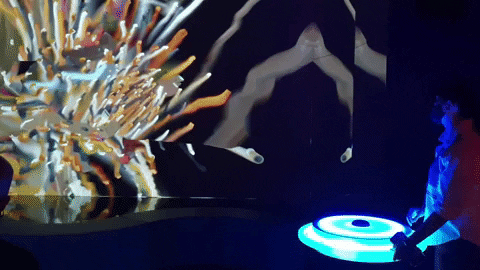 Upon entry, visitors are taken on a visual journey through time that spans the Big Bang to the end of the universe. The wide display is adorned with kaleidoscopic formations, which can be warped and scaled by rotating any of the three giant wheel controllers in the space. And if you just want to enjoy the show? Well, that's what the seats are for.
---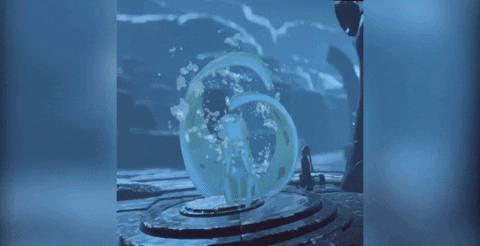 Virtual Realms: Videogames Transformed does a good job at marrying the elements of art and technology, and offers an interesting, alternative look at the world of video games. While the interactive aspects of the exhibition may spark concern among the public, ArtScience Museum assures that all cleaning and sanitising procedures are done regularly and thoroughly. Safe distancing will also be employed, with hand sanitisers placed in selected areas for use.
Tickets for the exhibition are available for purchase now on the official website and at all Marina Bay Sands Box Offices.
---

Drop a Facebook comment below!