It has been a long time coming, but after being revealed back in 2017, Ubisoft Singapore's long-gestating high seas action adventure Skull & Bones will finally land on our shores on 8 November. While we did not manage to get our hands on the game (unlike back in 2018), Ubisoft gave us an early preview of things to come ahead of the Ubisoft Forward Spotlight event, and things are looking more shipshape than before.
Taking a darker, grittier approach to things instead of the more traditional pirate fantasy, this is life on the water that will require cunning, bravery, and might in order to survive and prosper. Using the Indian Ocean as a setting, the team behind Skull & Bones wants to transport players into the Golden Age of piracy.
Instead of a predetermined narrative, each journey in the game is unique, based on the decisions players will make. Everyone will start off as a survivor of a shipwreck, washed up in an unknown and exotic location, and your journey to make a mark as a pirate begins. In order to get to the top of the food chain and become a pirate kingpin, an aspiring pirate would have to put in the hard work in order to gain Infamy. Sinking other ships, exploring the world, plundering forts, and more all contribute to your Infamy.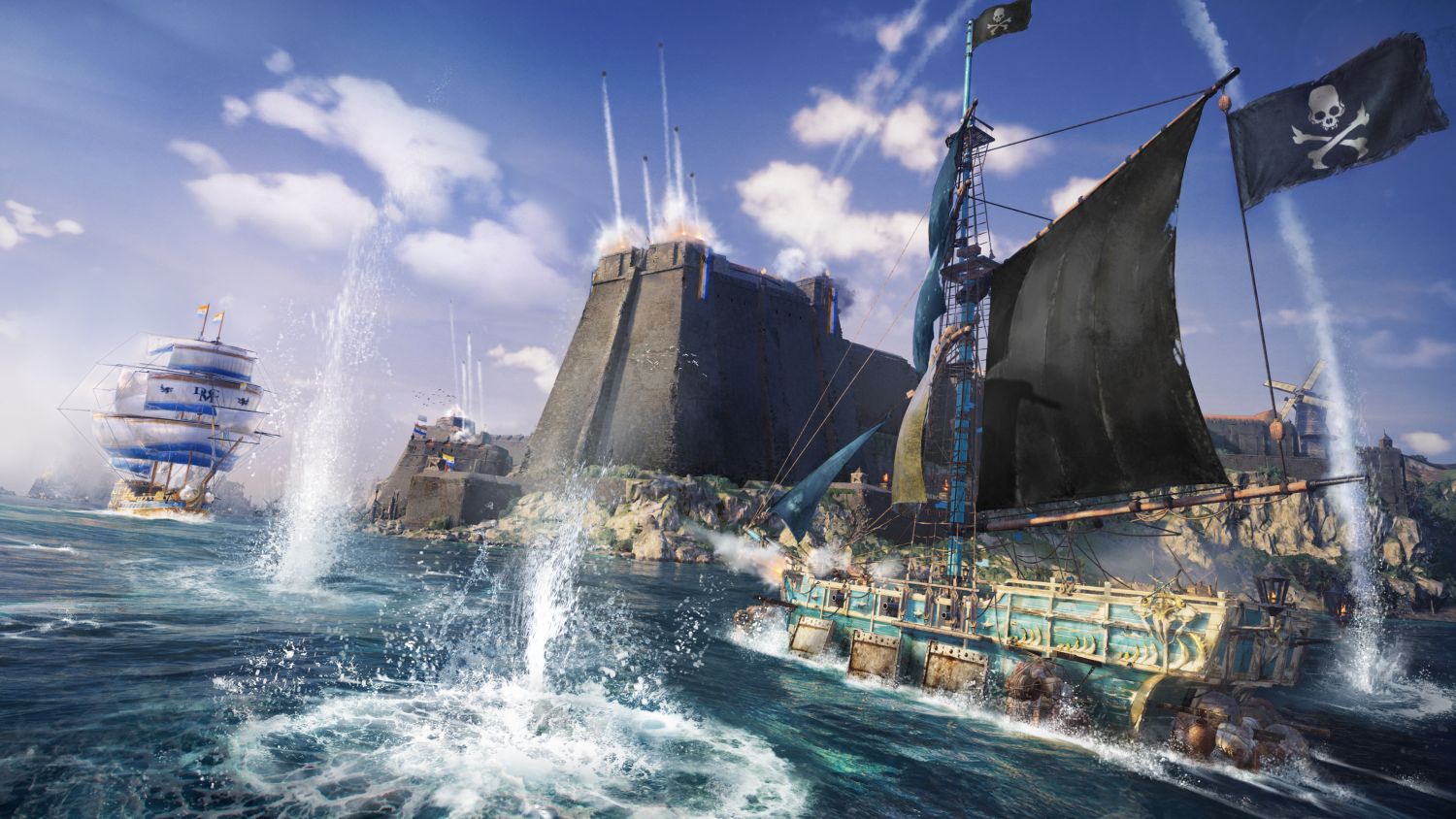 The more Infamy you accrue, the more options are available to you, be it the latest upgrades and ships, equipment to purchase, contracts to take on, and more. And you are going to need to be on your toes at all times, as threats are everywhere in the game. Vicious hippos, other pirates, pirate hunters, and even your own crew can be dangers to a reckless captain, so plan wisely if you hope to prosper in Skull & Bones.
Ubisoft Singapore describes the game as more open sea rather than open world, and it makes sense. Other than heading to land to pick up contracts, buy supplies to keep everyone happy, or a potential treasure hunt or two, most of the action is out on the water. Starting on a small ship called a Dhow and just a spear, players will start completing contracts for other pirates to slowly climb the ranks and expand their arsenal.
Once you are ready to truly rule the seas, mastering naval combat will come in handy in almost every situation. With a large variety of weapons and ship types at your disposal, learning what works in which situations can make a world of difference, even your armour choices can be critical to fending off certain threats.
Cannons are always fun, but there are also mortars to think about, as well as the satisfaction of watching everything burn using Greek Fire. If you have played Assassin's Creed IV: Black Flag or any of the later entries that have ship combat, you already know what to expect. However, in Skull & Bones, it's clear that the team has implemented more options and variability to the proceedings, with ships and weapons types mattering more. Unfortunately, boarding other ships don't seem to include more than just a cutscene, so you will have to stow that blade for another time.
The core of progression through Infamy will come to life through these options, but it remains to be seen just how well balanced things can be when Skull & Bones launches.
All of that excitement, and you don't necessarily have to be doing everything on your own, even as the developers stressed that all content in Skull & Bones can be enjoyed solo. The main design principle is that this is a social game, and co-op is a key part of that. Whether you are taking on pirate hunters or the many forts in the game, having allies make things easier and more rewarding.
Before you start worrying about forced multiplayer, you have the choice of either being in a PvE server or one that has PvP functionality. Each server can hold up to 20 players at a time, with teams having a maximum of three pirates. Progress is carried over from server to server, so theoretically, you can build yourself up in PvE and then head over to PvP to wreak havoc.
Ubisoft is also planning on supporting the game for an extended period after launch, all for the low price of nothing. Expect more in-game events, additions to your arsenal, or even challenges that can test your mettle as the pirate king of the Indian Ocean.
With Skull & Bones has gone through an overhaul in the past few years, it remains an adventure that hopes to deliver on that pirate fantasy. While the supposed lack of on-land activities might be disappointing to some, its clear focus on making sure your time spent on the seas is worthwhile might just be the push it needs to raise the flag high.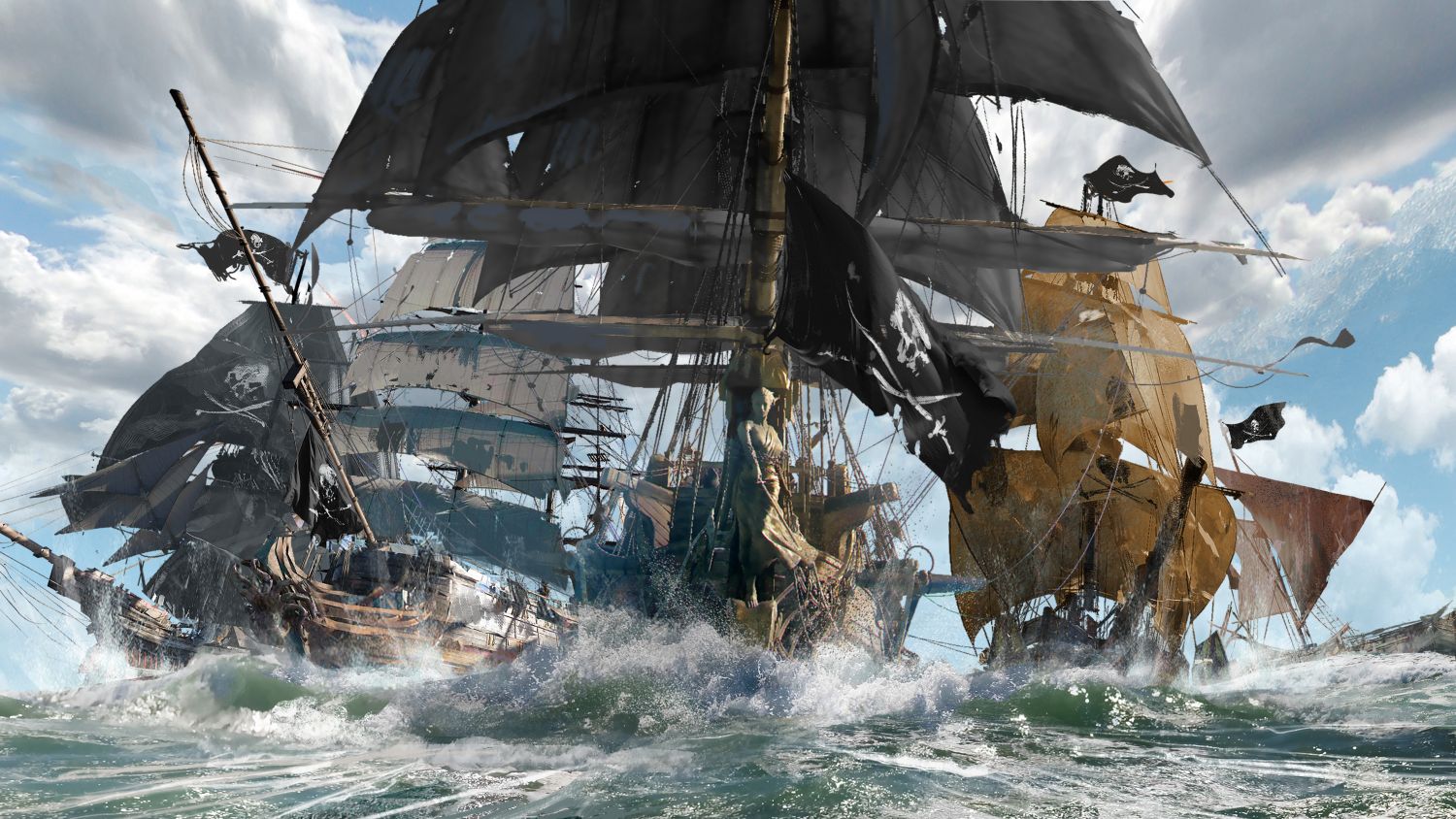 Together with hopefully consistent support, this might just be another excellent social game without the need for a strong narrative, similar to Riders Republic. November is not that far away, and we await eagerly to plunder the high seas as the captain of our own destinies.
Be sure to also check out our interview with Creative Director Elisabeth Pellen and Associate Producer Vanessa Seow for Skull & Bones.