When you have a legacy as strong as Firaxis Games, particularly for tactical games, there are always going to be strong expectations from fans and players alike. That added pressure has the likelihood of making or breaking a team, but just like the team of superheroes the studio has put together in Marvel's Midnight Suns, it appears that the challenge has only galvanised the crew ahead of the game's 2 December launch.
"It's like winning a championship, hopefully, the payoff is there. There's no doubt when you're doing something new; there's going to be some blood, sweat and tears that come with it. But I think our team really stepped up, rose to the occasion. And we're excited about how it came together," shared Senior Producer Garth DeAngelis.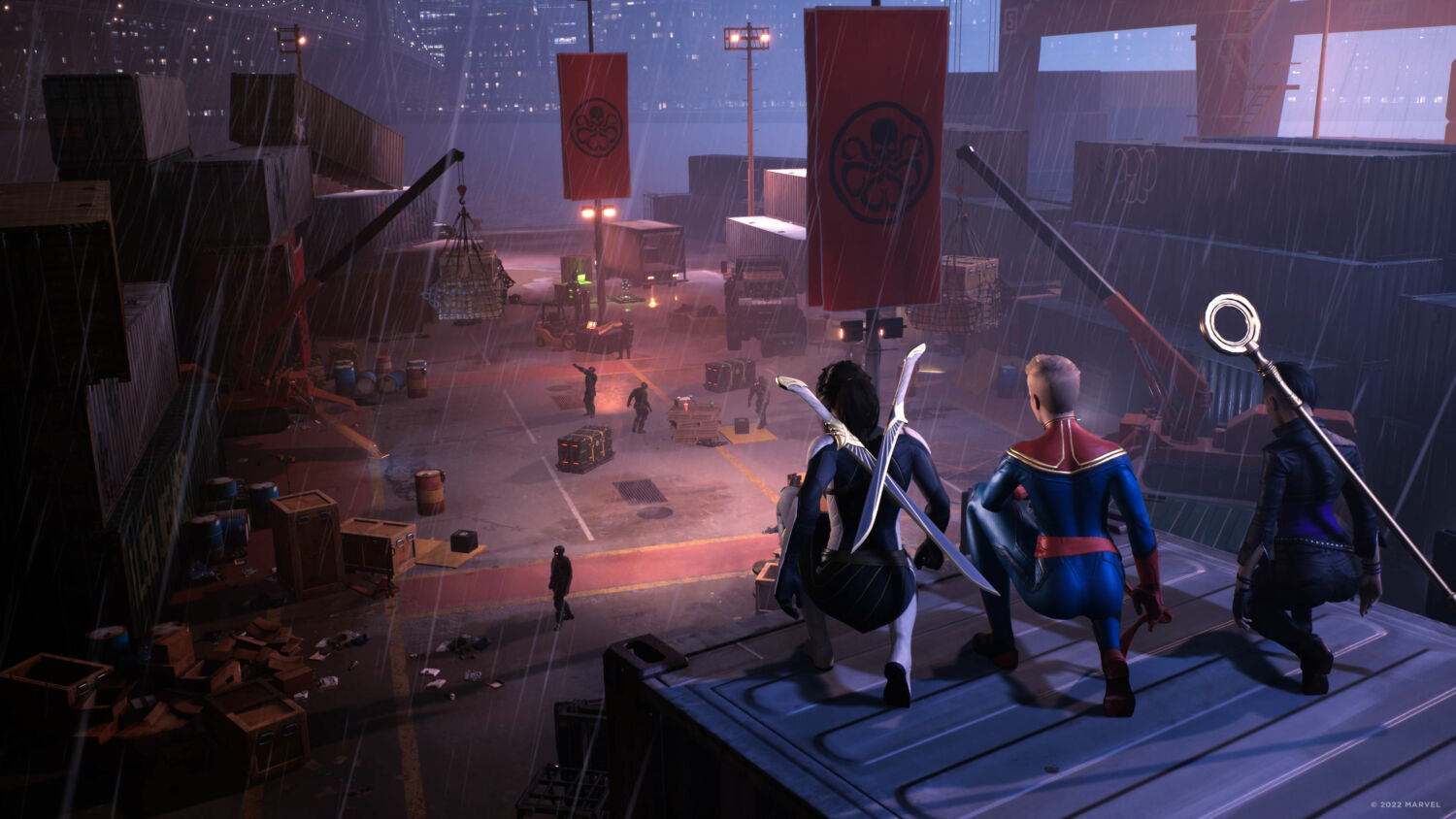 Obviously, with Marvel's Midnight Suns, there is new ground to tread, even if gameplay remains somewhat familiar to fans. It is this balancing act that Firaxis is constantly aware of, and strives to deliver in whichever areas they can for the player to have the best experience.
"What it took was, in some ways, it took a failure. It took us thinking that we were going to make XCOM and put Marvel heroes in it. But you know, the story of game development is a story of, like, small, continuous failures. And it's just the truth; you make an assumption, you try to make your best assumption. And then a lot of times, it's wrong, and then you get over that quickly, and you don't dwell on it," Creative Director Jake Solomon shared.
"In the case of Midnight Suns, you know, we realised that all the things that we were doing in XCOM, you know, having a random chance to hit, doing random damage, which could end up being low damage, taking cover moving on a grid, they just did not fulfil the fantasy that you wanted."
Having iconic heroes like Captain America or Iron Man missing their targets due to random chance or doing low damage didn't feel right to the Firaxis team, which meant new mechanics had to come into play. Losing the grid is a big departure, as are the defined roles of a traditional squad. In step the various heroes and the player character of The Hunter, all capable of doing different things and being unique entities both in and out of combat in Marvel's Midnight Suns.
To address the tactical aspect of the game, Firaxis tweaked the randomness to apply to the abilities that players can use each turn, which resulted in a puzzle-like design for each turn of an enemy encounter. This allows "the player to be strategic and tactical and planning ahead" while still ensuring the characters "feel like they're superheroes" that can do exactly what they say.
Another welcomed change is the addition of The Hunter, an original character that was created by Firaxis with the blessings of Marvel. Not content with just pushing recognisable characters to fit the team's vision of the universe, it was vital that The Hunter was part of the equation, not just for the story, but also on the gameplay front.
This paved the way for the roleplaying flavour of Marvel's Midnight Suns to come through, as relationships between the heroes can be forged and solidified, resulting in more combat benefits when it comes to putting together a strike team for a mission. Do you hang out with the characters that can make your playstyle easier, or do you actually build relationships with heroes that are a favourite? With so many things running through The Hunter, picking your friends can be as hard as dealing with Hydra.
As DeAngelis explained, "building relationships" was a core pillar of the project, and having access to the roster of heroes and lore, together with voice acting, helped elevate things to another level. However, Firaxis first had to solve the problem of actually creating a hero that sits well in the established Marvel pantheon, another area that needed plenty of trial and error.
"We believe strongly that we wanted to play our character, to create our own Marvel hero. And I was incredibly excited about that because we knew this was going to be more narrative-driven. As huge fans of CRPGs, we wanted to allow the player to step into the shoes of an avatar and build a Marvel hero in their likeness, then combine that with a very narrative-rich experience."
Solomon also added that while excited by the idea of The Hunter in Marvel's Midnight Suns, Marvel also cautioned the team about the hard work needed behind the scenes. This meant an appropriate backstory, attitude, voice, look, and all the other details that go into making a character stick.
"So all of those things factor into how we write the character and how we design the characters abilities, how we make them look. It was a real challenge, but it was something we never wavered on because the fantasy was always putting yourself into the Marvel Universe. Credit to Marvel. they were never difficult about it; it was just a difficult process of how do we stand The Hunter next to Iron Man and say, yeah, they feel about the same when Iron Man has all this history to them? So yeah, it's, I'm really, I'm really happy with the hunter. I think the team did a great job; it's just a cool thing there's a new customizable hero in the Marvel universe."
Alas, working with the Marvel license meant that there was never going to be permadeath in the equation, nor the perfectly apt Ironman Mode for Marvel's Midnight Suns. However, the expertise and craft of Firaxis as a studio is quite obvious throughout the entire game, something that both Solomon and DeAngelis are understandably happy about.
"I think we've made something that certainly feels deep. I have played 1000s of hours of Midnight Suns and even now, when I go start a tactical mission, or start a new playthrough, I'm excited because I know I'm going to be doing something brand new. And I'm going to be surprised. And I'm going to have to plan it out enough to make interesting choices. I would say it's in the ballpark of XCOM; I personally enjoy it at least as much, if not more, than XCOM at this point," Solomon declared.
"Jake and I are very invested in the quality of both the original XCOMs and this title; ultimately, I think what Firaxis does well is we understand games are just a series of interesting decisions. And we want to give you pieces to always make them feel interesting and almost infinitely enjoyable because of the way that these systems intersect. That's what Firaxis design has always been about, and I think that we haven't lost sight of that, and it's what's hopefully got us to a place where we have another successful title," DeAngelis emphasised.
Having spent quite a considerable amount of time with Marvel's Midnight Suns, the many failures that the development team has endured look to have paid off, and come this 2 December, fans of the studio will likely be as satisfied as winning a war against extraterrestrial opponents against the odds.