There are few foods in the world that are quite as versatile as eggs, and that accolade has extended itself to the anthropomorphized, listless Japanese egg yolk, Gudetama, who has beaten the odds from coming second place in a design competition in 2013, to becoming the third most profitable character in Sanrio's staple of kawaii figures, just behind Hello Kitty and My Melody.
And in less than a month, is set to dominate TV screens globally with its very own Netflix animated series, Gudetama: An Eggcellent Adventure. Not bad for an underachieving egg yolk personified by laziness and sadness (its name is a portmanteau of the Japanese words for lazy (ぐでぐで, gudegude) and egg (たまご, tamago)), and literally started out as a yolk from Sanrio designer, Emi Nagashima, who simply goes by Amy.
While the character's popularity back home is a given, she is aware that global recognition for a young, nine-year creation is not a given, and the artist is excited to introduce her creation to viewers who have not heard or seen the lazy egg, though she cannot help but jokingly point out the irony behind the making of the international animated series.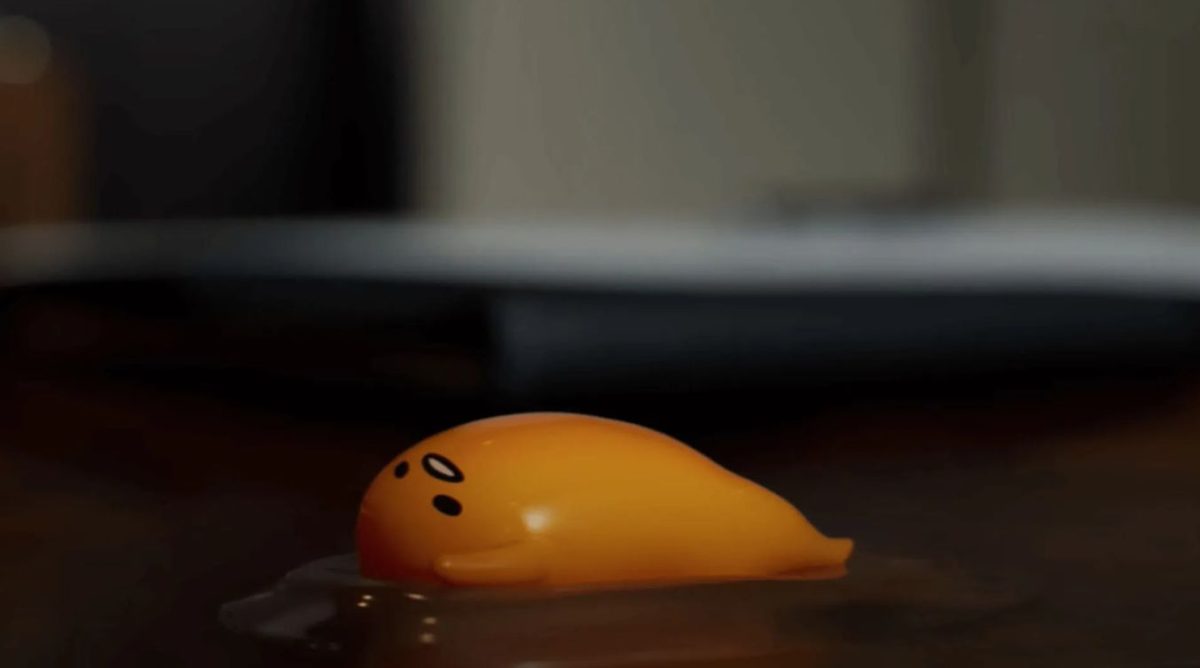 "I'm very excited for how people will react to the TV series," shared Amy in an exclusive interview with Geek Culture during a visit to the Sanrio office in Japan in early November.
"This is something which I really started very small in a sense, and then I see him and the professionals working on this project, and I'm amazed to see how they are working."
She continued, "I see people that I respect work so hard on it and they're so serious! And then you see Gudetama who's acting like it's none of his business."
That's because Gudetama is the antithesis of Japanese culture, of being hardworking, serious and detail oriented. While many might be familiar with hustle culture, of a lifestyle where work takes centrestage and rest comes in short spurts, a recent societal transformation has eschewed the workaholics who depend on coffee and slave away everyday in pursuit of professional success. Instead, there has been a rallying cry for folks to start prioritising rest and centering on mental health, and a new hero can be found in a shiny, yellow egg yolk with bleary eyes, a sighing mouth and a shiny perky butt.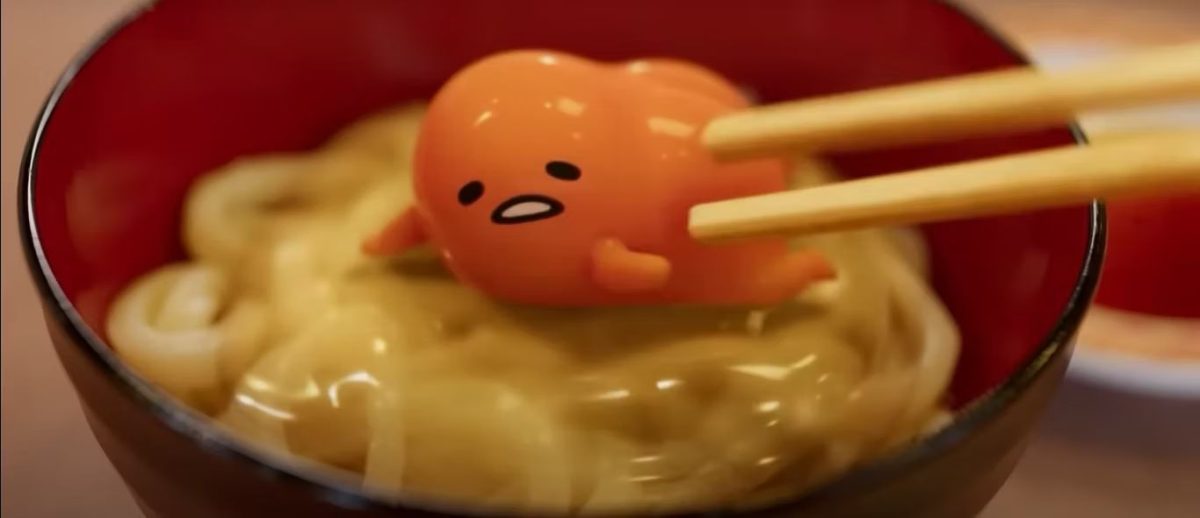 With no limbs and barely speaking a word in, Gudetama has easily become an unstoppable cultural phenomenon and personification of being so lazy and so tired, he's practically every burned out millennial who wishes to do absolutely nothing.
When it came time to create her character, Amy spent a lot of time thinking about the appearance of the egg and started to relate the seemingly lazy and apathetic raw egg in her rice bowl to millennials in Japan who, despite their education and credentials, have given up in Japan's competitive society.
"This character was one of the ideas that I submitted when Sanrio had a food-based character competition," shared Amy.
"When I was eating Tamago Kake Gohan (raw egg with rice bowl) at home, I saw the colour of the egg and thought of its nutritional value and found that eggs can have a lot of potential. It can be cooked in many different ways but it looked so apathetic or unmotivated."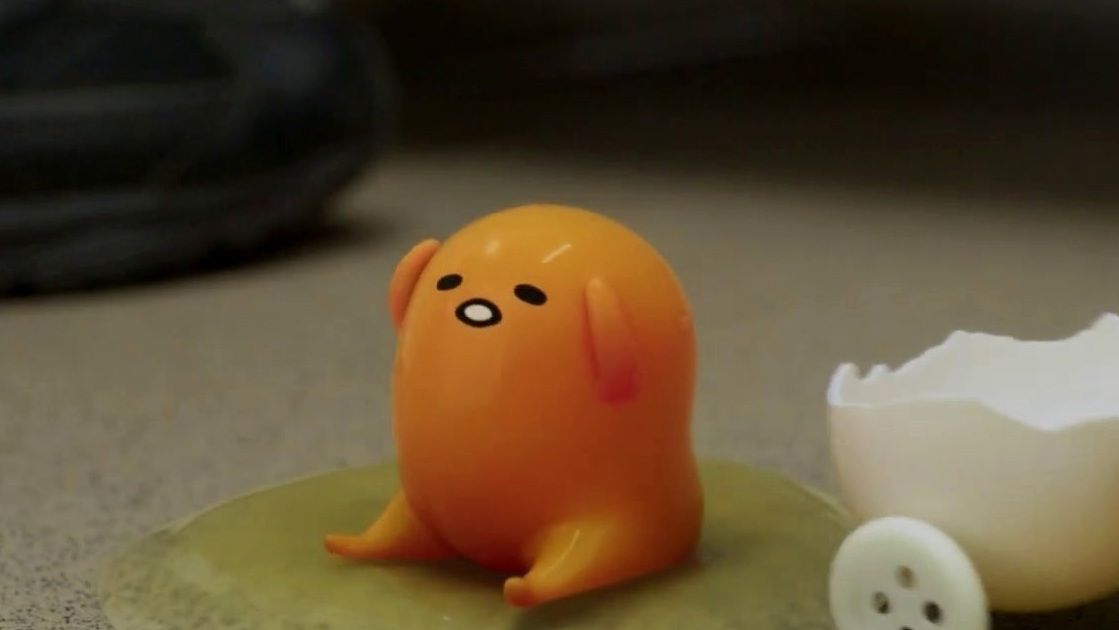 First created in 2013, Gudetama is a relatively recent addition to the Sanrio universe which typically revolves around Hello Kitty and her friends like Keroppi the Frog, Kuromi, and many others. His inception was by chance and a whim on an afternoon, but now, fans can find Gudetama on T-shirts, lunchboxes, socks, keychains, toothbrushes and even in themed pop-up cafes all over the world.
Much to the artist's surprise, the character was well-received and was embraced for its relatability. The artist initially thought that its apparent laziness as compared to the often enthusiastic characters Sanrio has produced over the years will be met with negativity, but that couldn't be further from the truth.
"This character gives you this feeling of comfort, it gives these people a voice. I hear a lot from customers that Gudetama is saying these things on my behalf, or it feels like you don't have to try hard, that you can relax and be more carefree," continued Amy.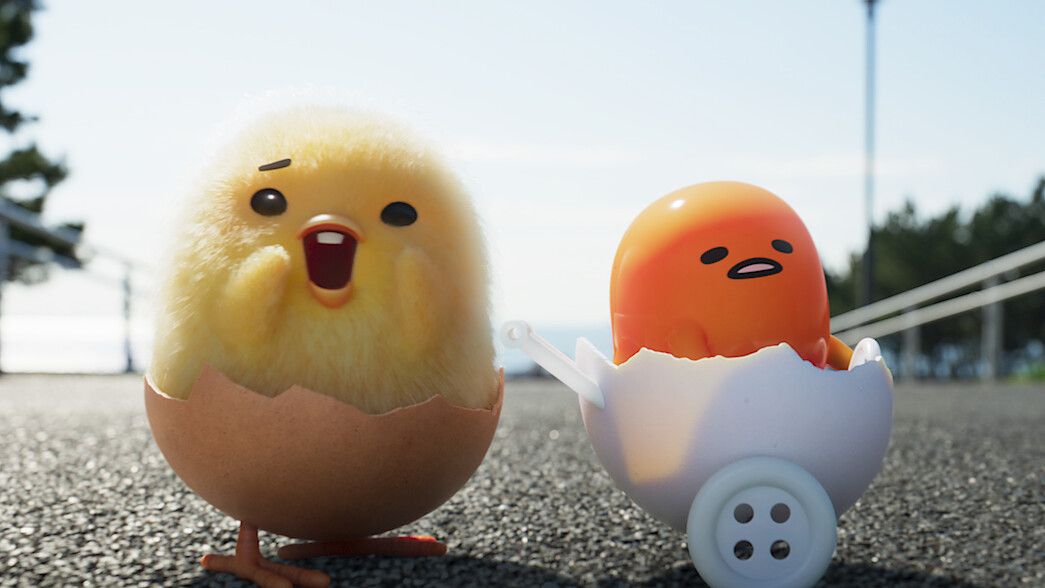 Naturally, fans have also embraced one thing that wasn't originally intended, as Gudetama's personality isn't the only thing fans love – they also love his perky and incredibly defined butt.
"I think his apathy and unmotivatedness is the appeal, but what was unexpected was his butt! We never expected to receive such a huge reception worldwide," laughed Amy.
Gudetama: An Eggcellent Adventure will see the lethargic egg – tired and unimpressed by the world as ever – live a quiet, solitary life until the half eggshell-wearing chick Shakipiyo barrels into his life.
Seeing as how they both come from eggs, Shakipiyo deduces that he and Gudetama must be related and that their mother is out in the world somewhere. And thus began their adventure as the chick and his yolk of a sibling leave the confines of the refrigerator, and head out into the great unknown, determined to reunite with their long-lost parent by any means necessary.
Although the series is led by Gudetama, it seems like Shakipiyo will be the driving force behind this journey since, at the end of the day, Gudetama can't be bothered to do anything other than lounging around.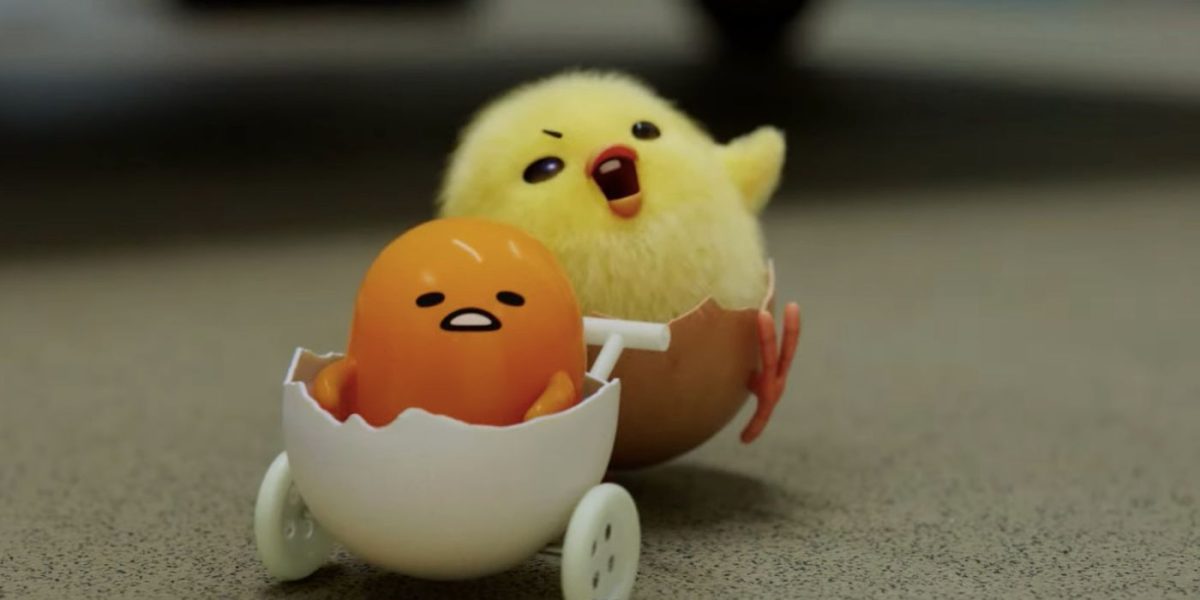 The series will feature 10 short episodes and is riddled with plenty of comedy and adventure, and Amy hopes that viewers will enjoy the series in whichever way they deem fit. Just like the egg she's created, Amy simply wants people to do whatever they want whether that's to enjoy the series on a lazy afternoon, or to treat it as a mirror and reflect on one's own life.
"You can watch it very casually and maybe think 'Oh, that looks great to eat' or maybe you can dig deeper and overlap things with your life and ponder upon them," said Amy.
If there's anything Amy has learnt through the experience of creating this character and seeing it be adapted for Netflix and shown to over 120 countries in the world, is that inspiration can come from everywhere – even from places and emotions one may not expect.
"I think it's important to really take time and think about negative feelings and emotions and digest it," said the Gudetama creator.
Gudetama: An Eggcellent Adventure streams exclusively on Netflix on 13 December 2022.
---

Drop a Facebook comment below!