Gotta go fast, says a certain blue, sneaker-clad, spiky-haired⁰ video game marsupial. Coincidentally, that mantra also applies to the mobile market, with smartphone companies constantly trying to one-up each other in the race to be the speediest device to match the increasingly speedy lifestyles of the average 21st Centurion.
With the new Huawei Mate 40 Pro, it looks as though the bar for the 5G mobile competition — though still in its early stages — has already been set quite high. The Chinese tech giant has been making strides forward with its Mate range of flagship devices, and the Mate 40 series is a continuation of that premium design, technology, and overall user experience.
From a design standpoint, the Mate series has alwaysdistinguishesd itself from the photography-focused P series, and such is the case between the Mate 40 Pro and P40 Pro+. Where the latter's rear camera is located on the top corner (as is the case with most other smartphones), the Mate 40 Pro's cameras are instead situated slightly above the midsection, in the middle of the rear.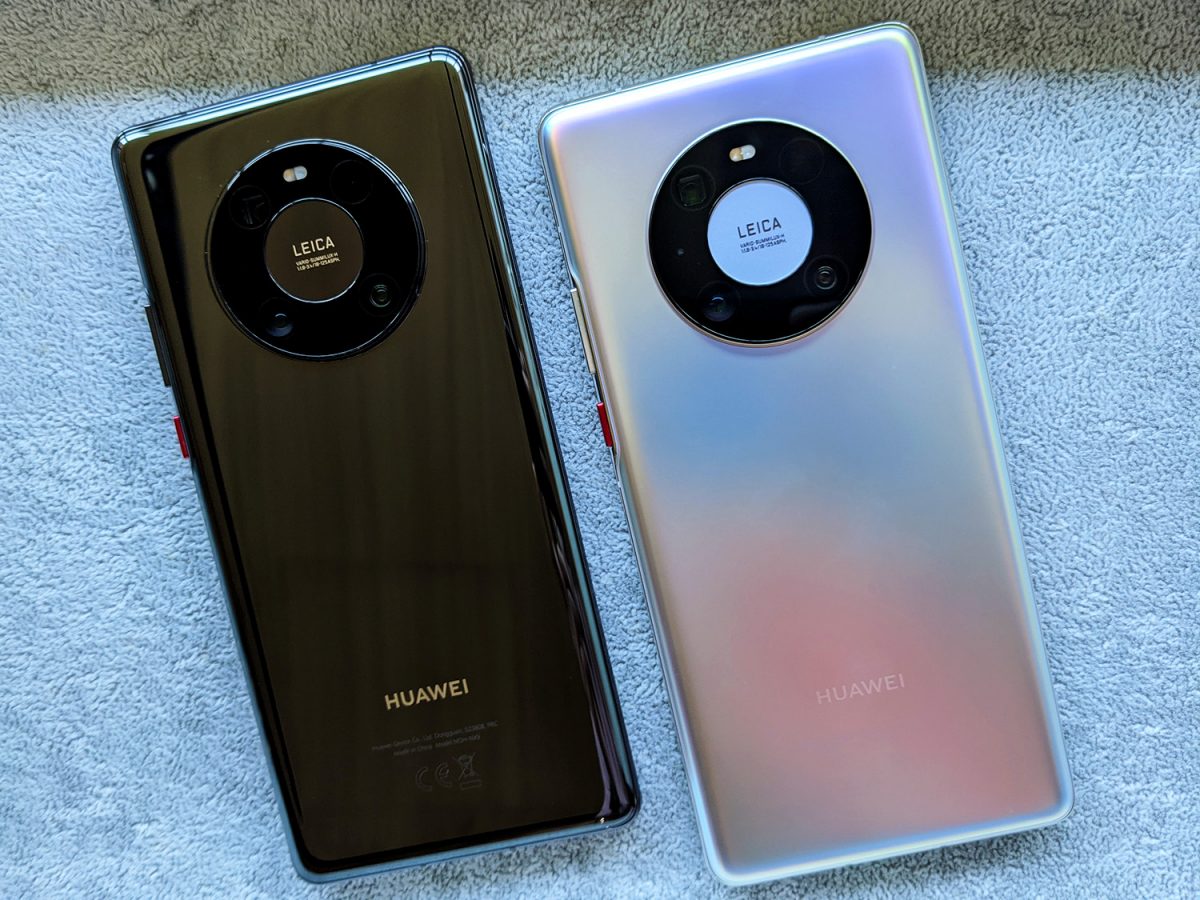 And separating itself from predecessors such as the Mate 20 Pro (a rectangular camera bump) and the Mate 30 Pro (a circular camera bump) is the fact that the lenses form a ring. This is something that many would be quick to point out as bearing a close resemblance to an event horizon seen in outer space, or even the Eye of Sauron.
Jests aside, the Huawei Mate 40 Pro is a stunning device, as should be the case from a flagship. The hands-on units we managed to spend some time with, Black and Mystic Silver, are none too unique as far as smartphone colours go, but the latter especially felt very premium and chic as it exudes a vibrant, almost rainbow-like sheen while sunlight bounces off it.
It boasts a new curved 6.76-inch Horizon Display, which, if you're not familiar with how curved displays work, offers a slightly wider field of view while using apps and consuming content, be it on landscape or portrait mode. The dual frontal camera, while looking almost identical to the one on the P40 series, sits comfortably on the top corner in a cutout so as not to interfere with the visuals on the display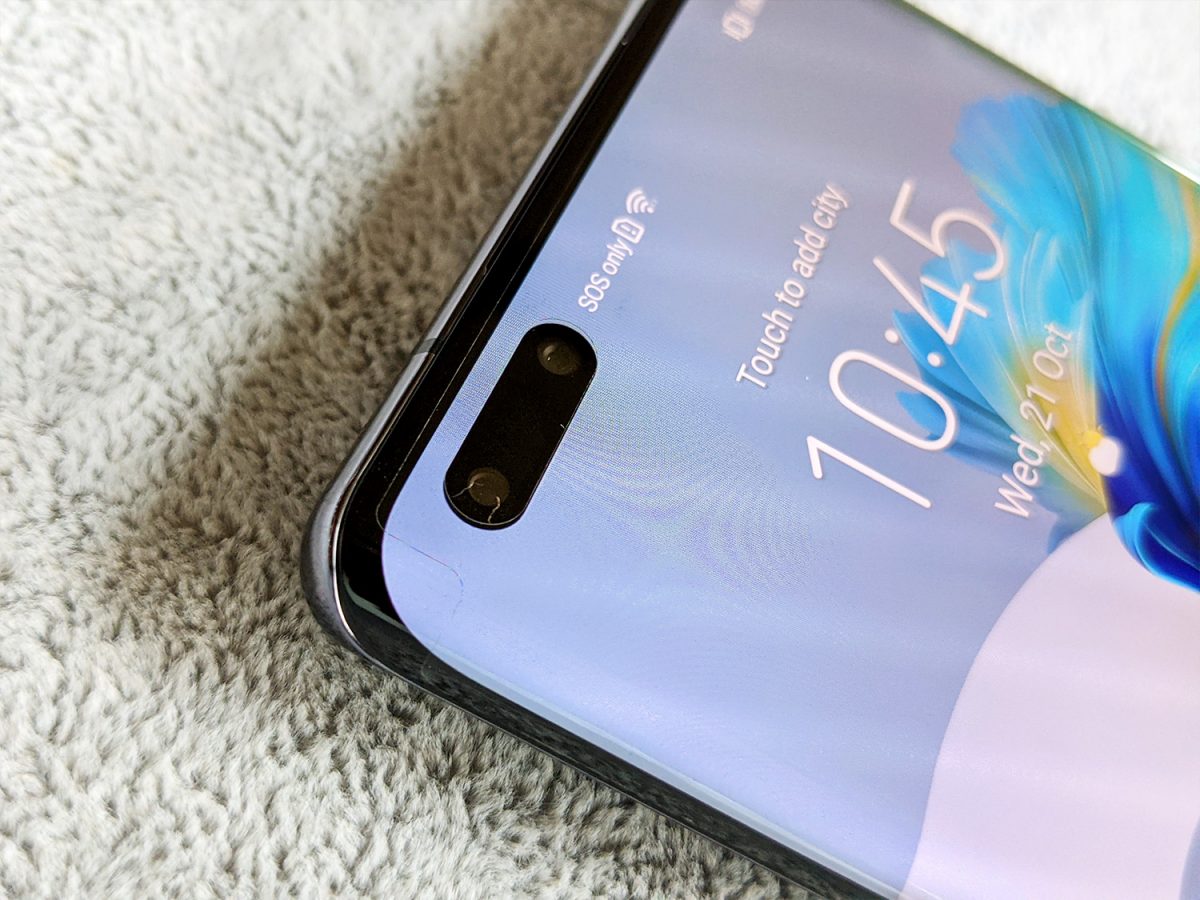 In any case, its near bezel-less display is rife with breathtaking colours, and is complemented by a silky-smooth 90Hz native refresh rate — a slight notch down from the 120Hz displays in the likes of the Samsung Galaxy Note 20 Ultra and the Oppo Find X2 Pro, but the difference isn't all that much to the naked eye (and saves up on power too). The contrast between the non-black colours and black mesh really well, even on the device's always-on display when it is not in use, and should provide enough brightness for users even in dark places.
Also, it is armed with the new Kirin 9000 chipset, which, again, factors into the speed, well, factor of this smartphone. Starting up apps feels like an absolute breeze (Huawei claims the Mate 40 Pro's app startup speed is 60% faster than the Mate 30 Pro), and there doesn't seem to be any lag while using them while 10 others are running in the background. Of course, as smartphones are still wont to do these days, chipsets tend to wear out over time, so one will be wary of the longevity of the Mate 40 Pro's processor. At present, though, its speed is something that many power users will be grateful for in their daily use.
And of course, if 5G is a thing in your daily life, then perhaps the Mate 40 Pro might be worth upgrading to, as the company claims it to be the fastest 5G processor ever produced in its slate of 5G-ready products. We've yet to test that out in an extended capacity, but we'll hold Huawei to their word on that.
Moving on to the back is, of course, the new triple-camera setup on the Huawei Mate 40 Pro. Continuing its partnership with German camera manufacturer Leica, here are the rear lenses present on the brand's latest flagship:
50MP Ultra Vision Camera (wide angle, f/1.9)
20MP Ultra-Wide Camera (f/1.8)
12MP Telephoto Camera (5x Optical zoom, f/3.4, OIS)
Of course, we have yet to test out the new camera system fully, but one thing we've noticed is the fact that it now has a preview display when you're using the zoom function (which goes up to 50x, by the way). It's a neat way of ensuring you're getting the best out of your long-distance subject as much as possible without having to constantly zoom out to check your camera's positioning.
With microblogging and vlogging steadily on the rise on apps such as Instagram, TikTok and Douyin (the Chinese equivalent of TikTok), it's only natural for smartphone companies to cater their hardware to suit the needs of this new consumer base. The Huawei Mate 40 Pro comes equipped with various vlogging-centric features that enhance the video creation experience.
This includes auto focus tracking, that lets the Mate 40 Pro's camera automatically zoom in or out depending on how far the subject is from a stationary position; dual video, which activates the front and rear cameras simultaneously when recording so users can get a more dynamic editing experience; and speaking of editing, an updated video editing suite that includes shooting and editing presets that streamlines the typically messy nature of editing, so users can upload their content faster than George R. R. Martin can finish the next installment of his A Song of Ice and Fire novels. Again, we've yet to fully explore this aspect, but it seems Huawei is intent on reeling in the TikTok audience with the Mate 40 Pro.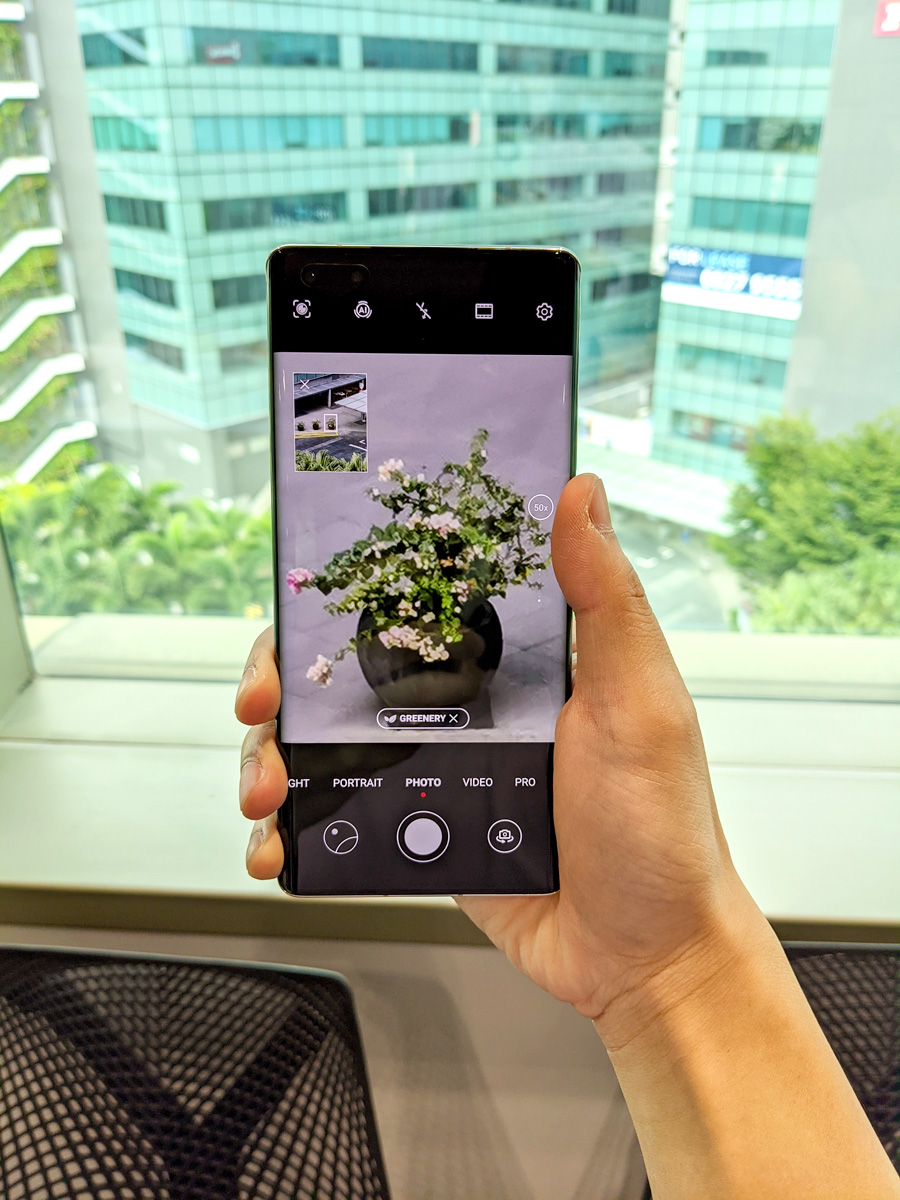 Rounding up the technical aspects of the Mate 40 Pro include a large 4,400mAh battery that, by today's smartphone standards, should be able to last a day and a half. It can be charged with Huawei's updated SuperCharge (66W) and SuperCharge Wireless (50W) charging options. Additionally, it comes with IP68 water and dust resistance, which is always good to have regardless of where you live.
Now imagine all that with official Google support. But alas, at present it all seems too good to be true. That said, if you're willing to sacrifice some much-needed third-party app support, Huawei's AppGallery serves as a decent-enough source for apps such as Spotify and Facebook, so you're not entirely cut out from what is considered essential in today's mobile landscape.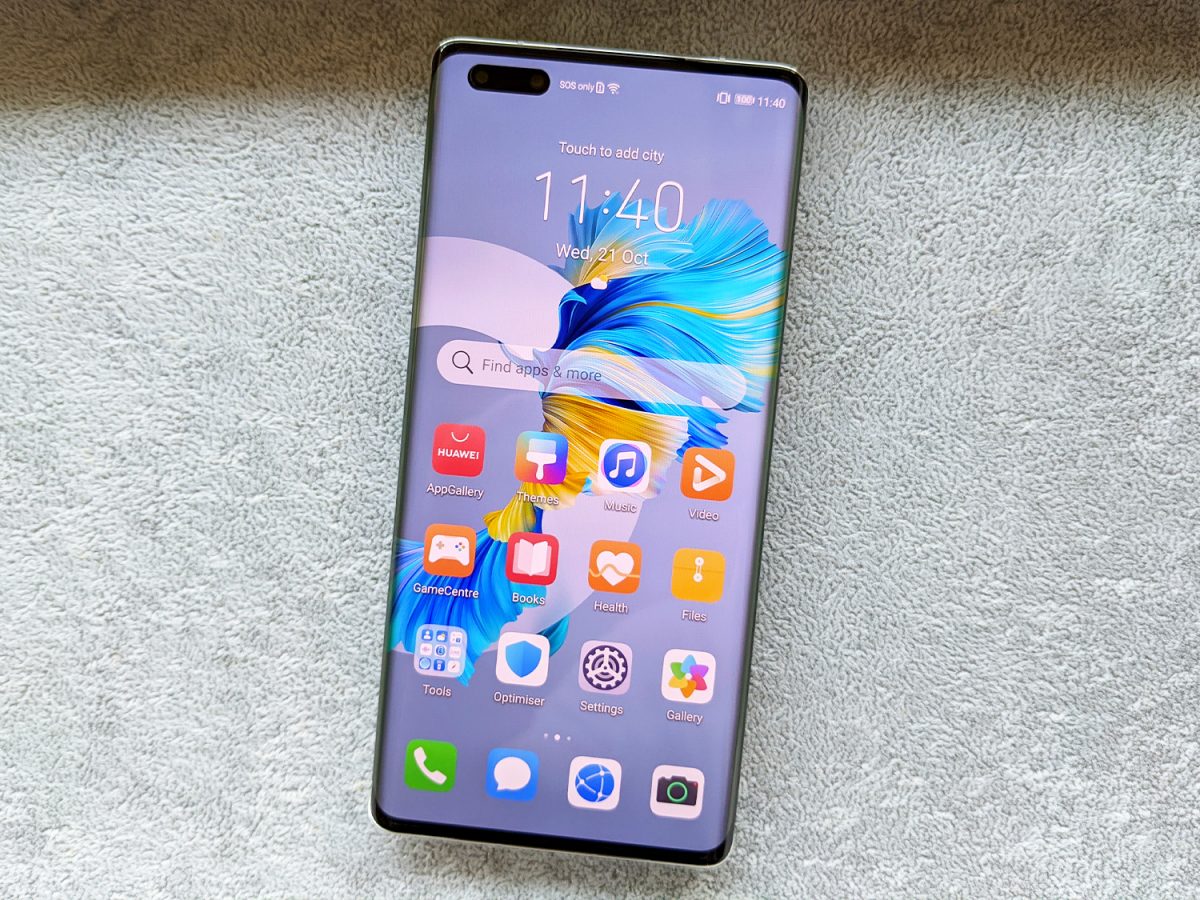 So far, the Huawei Mate 40 Pro is a really impressive device, especially from a technical standpoint. Where the P40 Pro+ does a fantastic job in the photo and video department, the Mate 40 Pro's jack-of-all-trades approach and brings a lot of punch to the overall user experience. Again, we imagine this will only appeal to power users who don't mind sacrificing the lack of Google support, so buyer beware.
The price and availability for the Huawei Mate 40 series in Singapore and the rest of the world have yet to be announced.
---
Specifications
Model
Huawei Mate 40 Pro 5G
Processor
Huawei Kirin 9000 5nm 5G SoC chipset
Operating System
Android 10.0 + EMUI 11.0
Storage
256GB, expandable with nano memory card (sold separately)
Memory
8GB RAM
Dual SIM
Support dual SIM standby
Display
6.76-inch OLED display (1344 x 2772 pixels)Up to 90Hz refresh rate456 PPI
Camera
Rear – Triple Leica Lens50MP Ultra Vision Camera (wide angle, f/1.9)20MP Ultra-Wide Camera (f/1.8)12MP Telephoto Camera (5x Optical zoom, f/3.4, OIS)
Front – Dual Lens13MP Selfie Camera (f/2.4)3D Depth Sensing Camera
Battery
4400mAh
Charging
Huawei SuperCharge (66W)Huawei SuperCharge Wireless (50W)
Dimensions
169.9 x 75.5 x 9.1mm
Weight
212g
Colours
Black, Mystic Silver, White
Price
TBA
Availability
TBA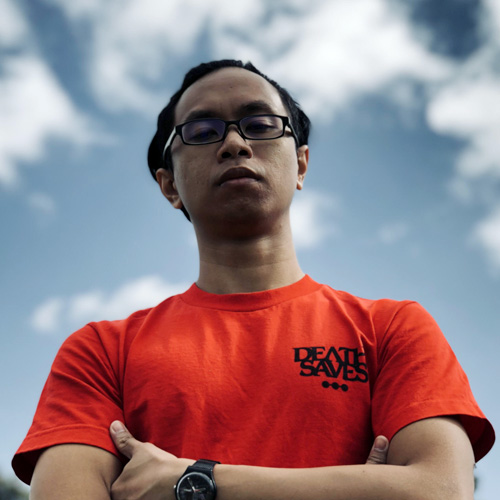 Marion has a serious RPG addiction. Sometimes it bleeds into real life; he forgets to sleep because he thinks he has a Witcher's body clock. Forgive him in advance if he suddenly blurts out terms such as "Mind Flayer" and "Magic Missile", because never once does he stop thinking about his next Dungeons & Dragons game.