ASUS may perhaps be better known for their gaming peripherals, but their presence in the mobile phone community is certainly felt. In fact, the field was changed up in 2013 when the team introduced the world's first 5000mAh-packed phone with the ZenFone Max, which proceeded to include the ZenFone 3 and 4 Max.
Soon, another new party is set to enter the Singapore market. Marking a separation from the main ZenFone Max series, the ASUS ZenFone Max Pro (M1) squeezes both power and quality into the highly-affordable price tag of S$348, serving as the competitive alternative to a certain chinese counterpart.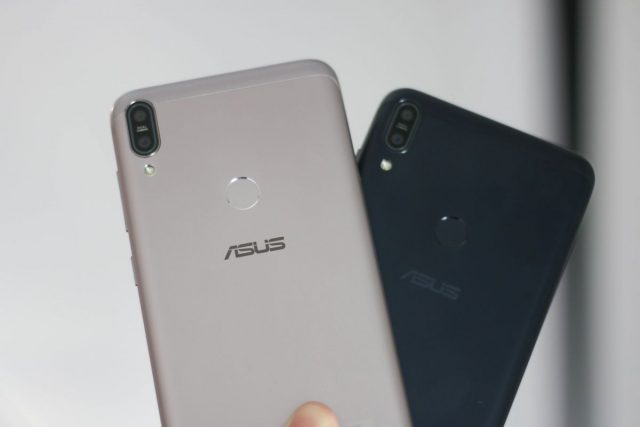 On first glance, the mid-range smartphone hardly stands out in design. Its no-frills aesthetic comes in the form of a flat-toned, simplistic shade of either Deepsea Black or Meteor Silver, the latter of which is naturally more pleasant-looking and eye-catching. That's not necessarily a bad thing, however – those with a preference for subtlety will appreciate the modest and clean style of the device.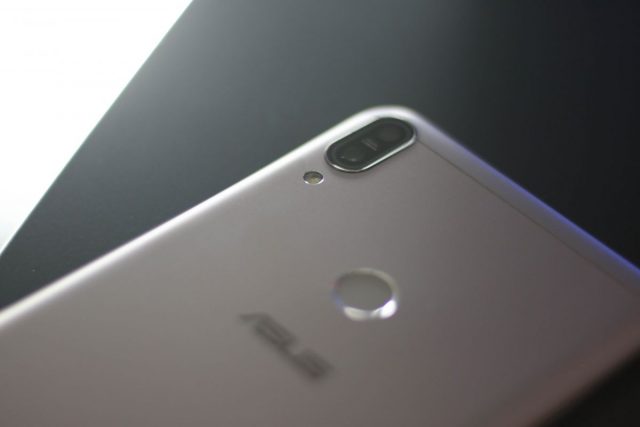 With dual-camera setups being an industry norm, it stands to reason that lower-end models would adopt the same feature as well, albeit with the natural compromise of reduced capabilities. In the case of the Max Pro, a 13MP + 5MP camera resides on the rear, while an 8MP one sits on the front, each with a softlight LED flash in tow.
Designed to create an artistic bokeh effect, the second camera supposedly works best for portraits and close-ups. Taking it out for a quick spin, though, shows the bokeh having an unnatural tone and the occasional inaccuracy in detecting the subject and foreground, but a longer period of testing is needed before a conclusive result can be determined. On this note, ASUS has also assured users that firmware updates will be rolled out regularly, which means the camera quality is set to improve over time.
A noteworthy addition to the phone is perhaps its 4K video shooting mode – an impressive feat considering the sub-S$350 price point.
Accompanying the camera system would be a fingerprint scanner on its metal back, the usual volume rocker, power button, and SIM card slot at the sides, alongside the micro-USB port and 3.5mm ear jack on the underside. Seems like ASUS has decided to stick with the formula of a traditional setup.
Flip to the front, and a six-inch FHD+ IPS screen awaits. The 2160-by-1080 resolution spans across an aspect ratio of 18:9, the current industry standard, and boasts a 1500:1 contrast ratio – a level above the standard 100:1 measurement for other similar models. A brief hands-on session managed to yield a bright, vibrant display, although some colours may appear oversaturated or unnaturally vivid, especially where warm hues are concerned. Still, this is something that's hardly found in the mid-range category, and is easily the standout feature of the phone.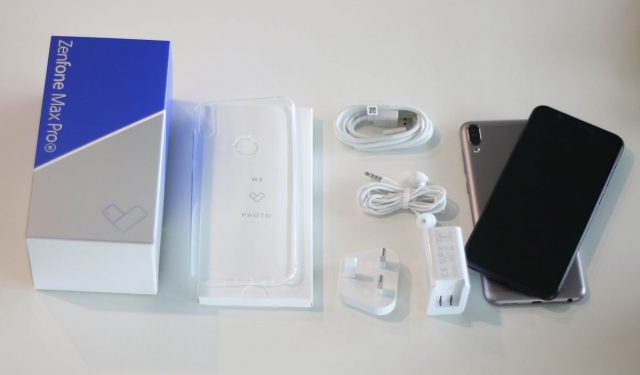 Under the hood, the Max Pro is powered by a Snapdragon 636 chipset and Adreno 509 GPU – both falling under the Qualcomm brand – and will boast 3GB RAM and 32GB storage. Building upon the ZenFone Max battery capacity, ASUS' newest model is packed with the same 5,000mAh juice, alongside a fast-charge micro-USB option that can fill up a depleted battery bar to full charge in just two hours and 42 minutes, though USB-C charging would have been more welcome. A downside to this, while not major, is its slightly heftier build of 180g, as well as the thicker cut.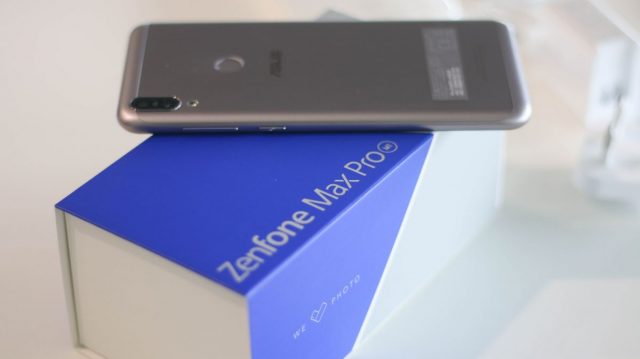 Other features of the smartphone include a five-magnet speaker driven by an NXP smart amplifier that leads to 41% louder sound, 14% better low-frequency response, and 12% less distortion, as well as its first-ever triple-slot tray, where users can insert an additional microSD to the original dual-SIM setup for expanding storage by up to 2TB, making it handy for frequent travellers.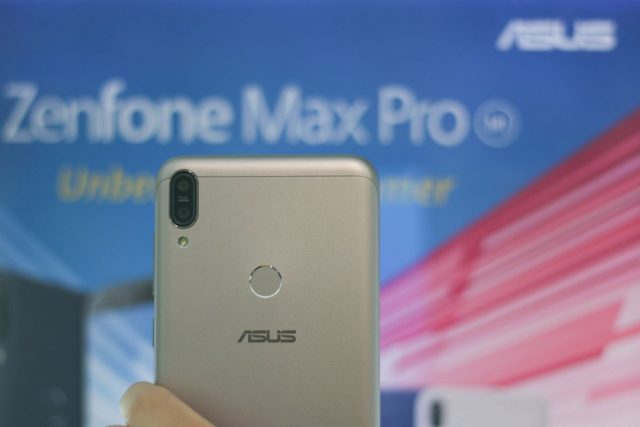 Armed with a whole array of features, the ASUS ZenFone Max Pro is an option worth considering for individuals seeking both power and affordability. Currently tagged with a S$348 price point (inclusive of GST), interested parties may wish to keep an eye out for its special five-day launch sale from July 25 to 29, 2018, in which a generous discount will be offered at all ASUS authorised resellers. Exactly how much, though? ASUS has yet to announce the exact price, but we place it to be around S$300, which would be quite the steal.
If battery life is the top of your wishlist when it comes to mobile phones, the ASUS ZenFone Max Pro is definitely a stronger contender to get you through the day.
Series
ASUS ZenFone Max Pro (M1)
Operating System
Android 8.1 (Oreo)
CPU
Qualcomm Snapdragon 636 Octa-core
Qualcomm Adreno 509 GPU
Display
6.0″ / 404ppi / 2160 x 1080 (FHD+)
Memory
32GB Storage / 3GB RAM
Expandable up to 2TB
SIM Card Interface
SIM 1: nano SIM card (2G / 3G / 4G)
SIM 2: nano SIM card (2G / 3G / 4G)
SIM 3: microSD (up to 2TB)
Size
76mm (width) / 159 mm (height) / 8.45 mm (depth)
Weight
180g
Camera
Front: 8MP (f/2.2)
Back: 13MP (f/2.0)+ 5MP
Battery
5,000mAh
Colour
Deepsea Black, Meteor Silver
Retail Price
S$348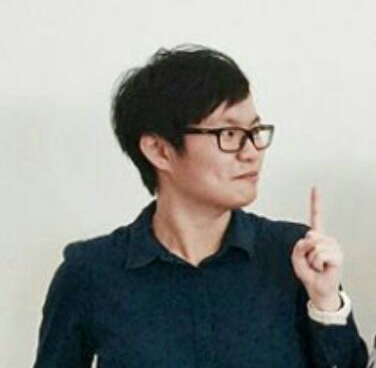 Si Jia is a casual geek at heart – or as casual as someone with Sephiroth's theme on her Spotify playlist can get. A fan of movies, games, and Japanese culture, Si Jia's greatest weakness is the Steam Summer Sale. Or any Steam sale, really.
---

Drop a Facebook comment below!

---