Back in 1984, we followed a young, adorable, barely-knee-high Goku as he gathered seven dragon balls to meet the wish granting Shenron in that very first season of Dragon Ball, after which he joined numerous battle tournaments and saved the world several times over. It's been more than thirty years, and Goku's unsurprisingly still as spritely as ever (wouldn't it be great if we aged like anime characters) and yes, he's still saving the world.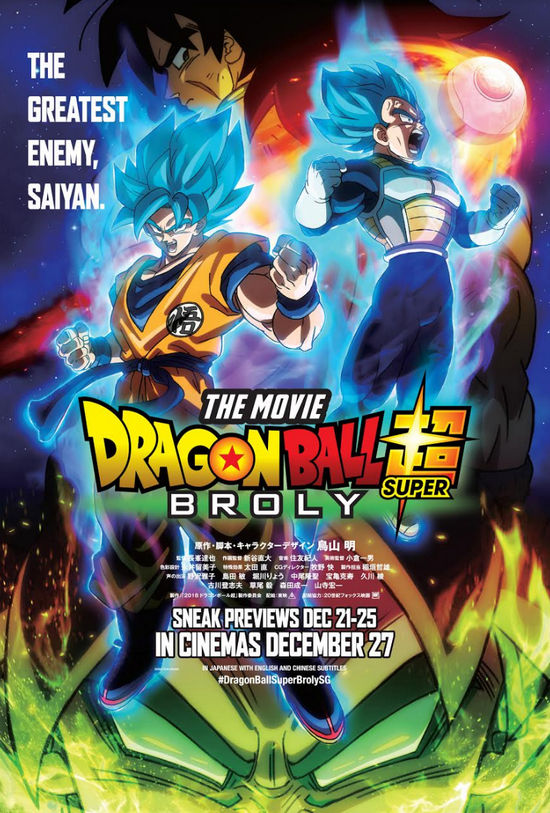 In the most recent season of Dragon Ball, Dragon Ball Super, Goku and his team saved multiple worlds from an unfortunate time-space-whammy, via — you guessed it! — another wish-granting (Super!) Dragon Ball. The anime run ended earlier this year in March 2018, but that's not actually the end of it, because we're getting a film, Dragon Ball Super: Broly. It's the twentieth film in the Dragon Ball franchise, though the first to go under the title of Dragon Ball Super.
Set after Goku and gang have fixed the whole time-space-whammy, Dragon Ball Super: Broly will star a mysterious new Saiyan — yes, Broly (we're trying to ignore how his name sounds like the British slang for umbrella) — who appears on Earth, crossing paths with Goku and his other Saiyan ally, Vegeta. We're a little scarce on its details, but we assume there's going to be an epic battle or two slot into that 2-hour runtime.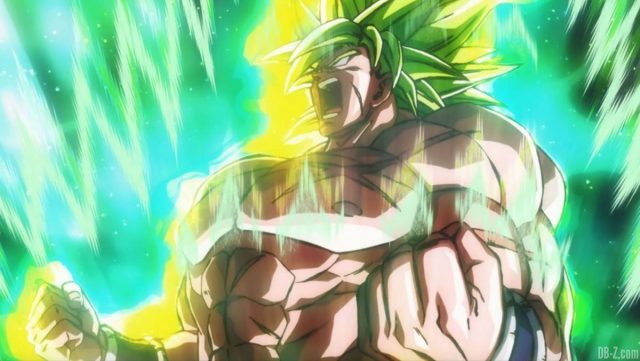 We have five pairs of premiere tickets to Dragon Ball Super: Broly up for grabs!
Date: December 19, 2018
Venue: GV Suntec
Time: 7PM
Dragon Ball Super: Broly opens in cinemas December 27, 2018, and ratings are currently to be advised.
---
ENTER NOW TO WIN
To stand a chance to win, simply complete these 2 simple steps:
SHARE THIS POST and TAG a friend you would want to watch the movie with. ->
Fill in the form below.
Give us a LIKE below if you haven't done so yet, so you won't miss out on future similar giveaways!
---
The giveaway is open to all residents of Singapore. The giveaway closes on 16 December 2018 @23:59hrs (GMT+8). 5 lucky winners will be picked at random. The winners will be notified via email by 17 December 2018. Good luck!