If you've watched Ludi Lin in Power Rangers, Aquaman and even Black Mirror then you'll know that the man has sick moves – and he does it whilst looking pretty too. The rising star, who plays Liu Kang in the Mortal Kombat reboot film, has earned a special place in many fans' hearts but the 33-year-old actor actually has his eyes set on a few others, including fellow co-star Max Huang, who plays fellow Shaolin disciple, Kung Lao. 
Why? Well, imagine take all that heart-ripping passion and turning it into a romantic comedy? It's not the first time that the Black Power Ranger has described his new film as the best R-rated romantic comedy of all time, and we here at Geek Culture wanted to find out why.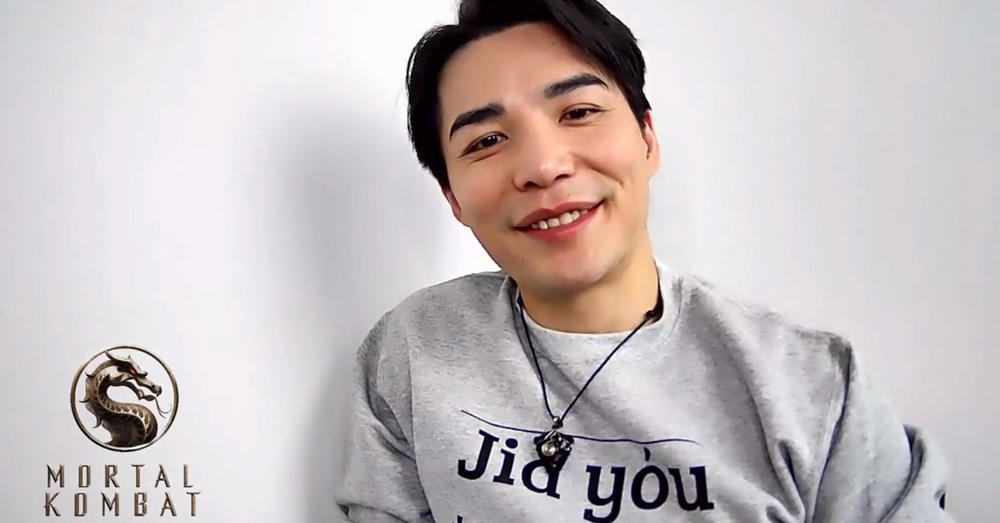 "I actually think of it as a romantic comedy because I think that's what's going on between the Shaolin brothers. You know, they stick by each other, and they literally support each other in their life because I think their common background is that they're both lacking something," said Lin in an exclusive interview with Geek Culture.
"Liu Kang comes from a very traumatic orphan background and Kung Lao, I think he never feels like he's good enough. And then added by the comedy that Kano injects into the movie, I want to frame it as that. I want people to know that this isn't just about blood, but it's also about heart."
Liu Kang is one of the original characters from the franchise and is one of Earthrealm's greatest warriors, with his origin and history stretching all the way back to when the game was first created in 1992. Throughout the series, Liu Kang has been portrayed as the main hero who goes up against his nemesis – the evil sorcerer Shang Tsung (played by Chin Han in the movie) a number of times.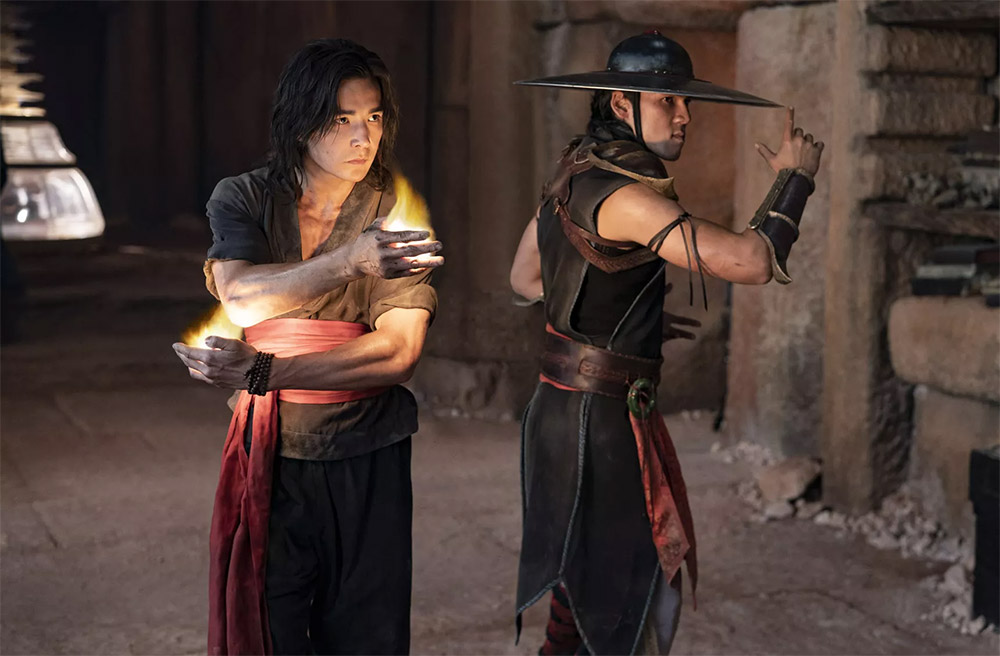 The title of "The Chosen One" laid upon his shoulders heavily but the introduction of Kung Lao not long after helped lighten the pressure. The two friends became inseparable and were regarded as a deadly pair, often fighting side by side as well as fiercely protecting each other until their deaths in the games.
Having found a huge following, a spin off game Mortal Kombat: Shaolin Monks was released to explore Liu Kang and Kung Lao's stories in a non-canon alternate reality. Believe it or not, the love and admiration Liu Kang has for Kung Lao, translates in real life with actor Lin sharing a rather long history of friendship with Kung Lao actor Max Huang.
"Yeah, we – me and Max, the person who plays Kung Lao – we actually have known each other for 10 years. We met on an action movie set in China about 10 years ago and he's been on Jackie Chan's team for that long. Yeah, we've been talking ever since," said Lin.
Lin has expressed interest in a Liu Kang and Kung Lao movie franchise moving forward and intends to remain fit should the opportunity ever arise. But with his time as a Power Ranger and having some combat fighting experience tucked under his belt, preparing for Mortal Kombat must've been an easy feat for the actor right?
"No! It's like a walk in hell!," expressed Lin jokingly.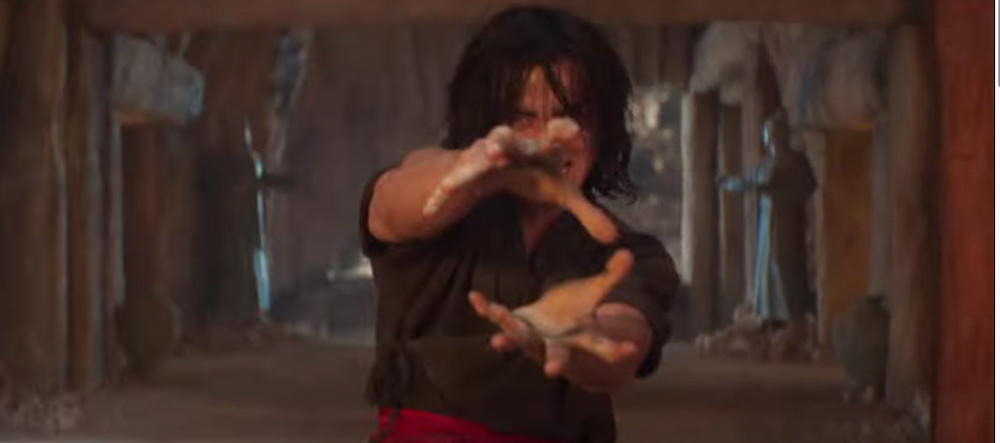 Mortal Kombat was filmed in various locations within South Australia from September all the way till December 2019, with a few additional scenes filmed in 2020. Given how Mortal Kombat is set in a fictional world with multiple realms, the cast and crew had to spend long days and nights camping out in Australia's wilderness that, according to numerous cast members, were otherworldly.
Despite the beauty of Australia's wilderness, it wasn't exactly rest and relaxation for the actors who not only had to endure sweltering heat and cold nights, but also had to spend a week to film 5 minutes of an action sequence. With Mortal Kombat being an almost 2 hour long film, one can only imagine how long they had to be out there to complete their scenes.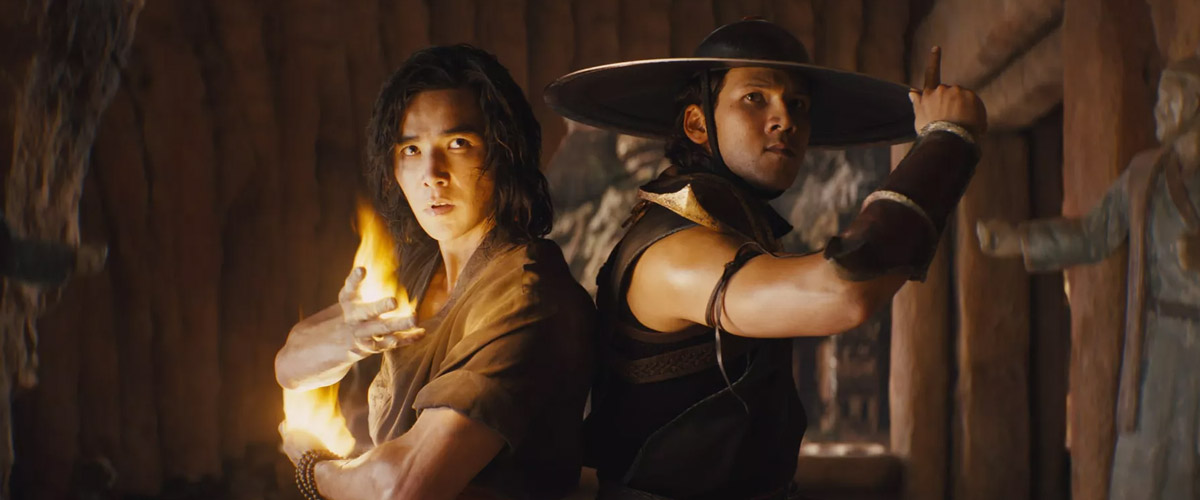 "Some of these scenes are really like, they were out of this world. We filmed in the middle of Australia and the stunt team was so good at preparing us for what we need to do but when we get on location, sometimes it's just really tough. It's like thousands of miles from the nearest city, in the middle of the night, in a rock quarry in the desert, where it's so cold and had to set fire to the place and do all this stuff and shoot through the night and yeah, it's really draining, it's really gruelling on the body. I'm glad I have a healthy body, I'm vegan so I'm plant-powered, my body's 100%."
Having seen the movie ourselves, Lin's anecdote is no surprise. Mortal Kombat is the action-packed, funny and gory video-game adaptation film that fans of the franchise deserve (more in our review). From its incredible world-building and (almost) accurate costumes, director Simon McQuoid's attempts to recreate the video game experience can be seen as a success. Especially when one marries that with characters speaking out their iconic one-liners and performing deadly movesets that are unique to them. 
Without spoiling too much of the movie, Lin took us behind the scenes and shared with us what it was like for him to film some of the iconic Liu Kang moves – like his special Bicycle kick – that were, evidently, humanly impossible.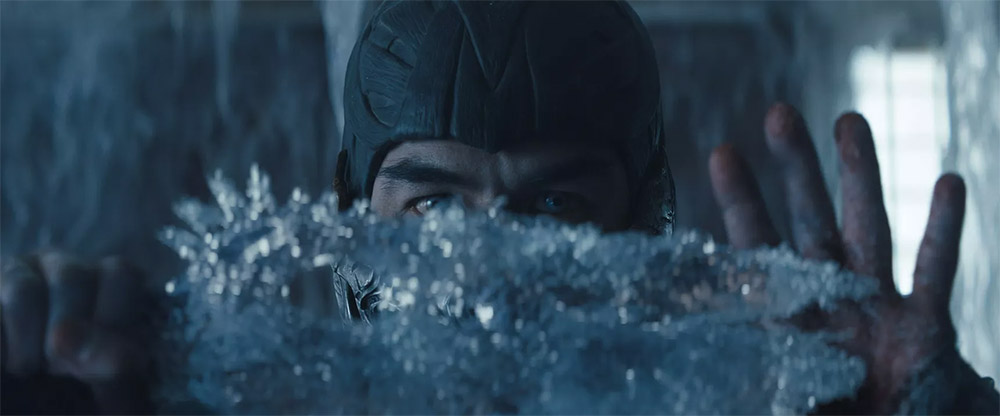 "We tested a lot of different styles for the bicycle kick move, because in the video game, he just goes and defies the laws of physics, right? So we wanted something that actually looked like it might be real so we practiced a lot of different iterations and then just imposed, they put it together and made it come true so it doesn't look like it's just a cartoonish video game move and you can actually pull it off," explained Lin.
"Huge shout out to Kyle Gardiner and Chan Griffin, who were the stunt coordinators on this film. I've worked with them on Aquaman and also on Marco Polo, so I know what they can do – and they did it. It wasn't an easy job, but they got it done."
Excited to witness the bromance and Liu Kang's sick moves? Catch Mortal Kombat when it premieres on 8 April in Southeast Asia and 23 April in the US.
Mortal Kombat stars Ludi Lin as Liu Kang, Max Huang as Kung Lao, Chin Han as Shang Tsung, Joe Taslim as Sub-Zero, Hiroyuki Sanada as Scorpion, Lewis Tan as Cole Young, Mehcad Brooks as Jax Briggs, Jessica McNamee as Sonya Blade, Sisi Stringer as Mileena, Josh Lawson as Kano, Tadanobu Asano as Raiden and Elissa Cadwell as Nitara.
---

Drop a Facebook comment below!