2016 has been a crazy year for gamers, from new IPs, countless sequels, and new iterations of our favourite consoles, we have had plenty on our plates to handle. The PlayStation 4 Pro could signal a change for hardware developers this generation, and Project Scorpio in 2017 might harken a true revolution. For now, the year is ending, 2017 is looming on the horizon, and that means we have more goodies to look forward to. PlayStation, Xbox, PC, there's enough to keep us occupied months on end.
Here's a list of 30 games that have been announced to be release sometime in 2017. Be sure to take note of those you are excited for, and definitely let us know if we missed out some gem you know of!
---
The first big title to come our way in 2017 and it's definitely a head turner. A return to form, or so we hope, the first-person horror adventure even boasts VR support. With a more focused narrative, genuine scares, and that terrifying atmosphere, RE7 could mean the return of the original survival-horror pioneer.
---
The folks at Team Ninja have been working on what would become Nioh for more than a decade. we tried the demos earlier this year and Nioh echoes Dark Souls with a fantastical slant on Japanese history. Be a samurai, take on evil monsters, and hone your combat skills, this is the closest to an Onimusha reboot and we am extremely happy about it.
---
What do you get when you combine timing-based combat, samurais, Vikings and medieval knights? For Honor is Ubisoft's melee-focused, class-based action fest, with plenty of brutal combat set to come your way. The singleplayer seems cool, but we are looking forward to slaying fools online when it comes in February!
---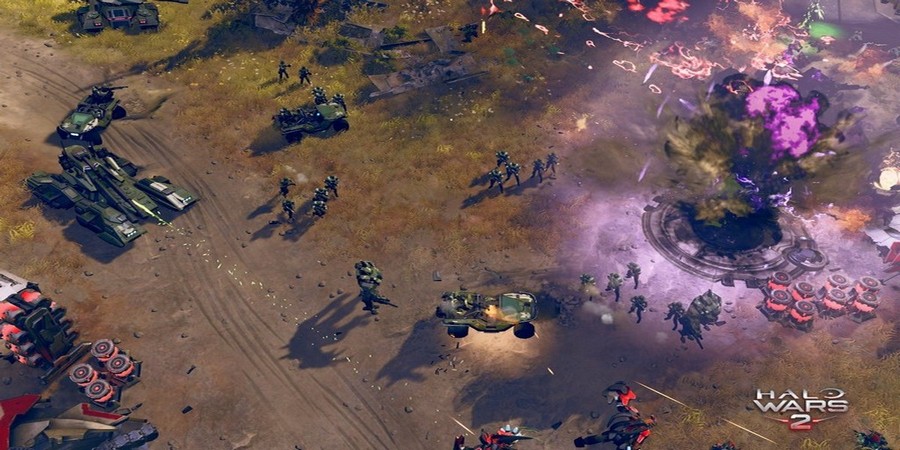 Helmed by The Creative Assembly which brought us Total War: Warhammer in 2016, there is no doubting the credentials of the studio's real-time strategy acumen. With the lore of Halo behind it, we can't wait to see what stories will arise from the conflict between humans and our spacefaring adversaries. The sequel to 2009's Halo Wars will be cross-playable on both PC and Xbox One.
---
This author's early pick for Game of The Year, Guerilla Games' departure from the Killzone series looks great with a wide, colourful world and a protagonist that is as badass as they come. Robot dinosaurs? A post-apocalyptic world? Can February come already?
---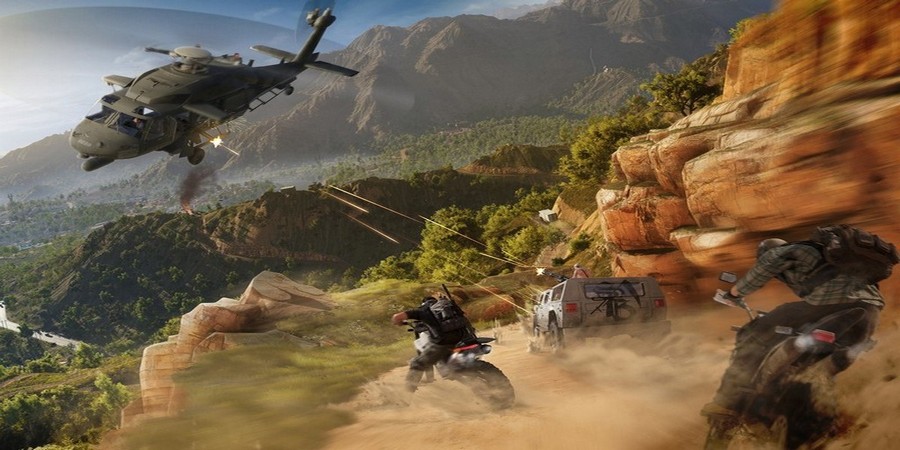 An open-world filled with evil drug cartels, take on Bolivia with other players to cleanse the land. Another third-person shooter from Ubisoft, it's like The Division, but bigger, Ubisoft has been great with supporting their titles after launch, so look forward to seeing us online taking down those drug-peddling junkies.
---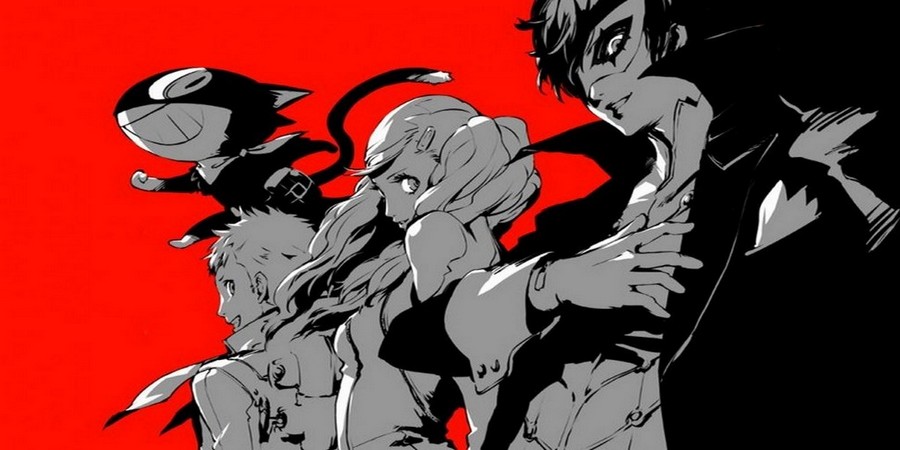 Persona 4 Golden took 150 hours of my life, and I'll happily assume Persona 5 will do even more next year. The storied franchise returns with another group of teenagers facing off against enemies in turn-based battles. Form social links, go about your day and fight monsters in your spare time, never change Japan.
---
Absolver – PS4/PC/Xbox One
The first title from indie developer Sloclap, former folks that gave us Watch_Dogs and the Ghost Recon franchise, Absolver takes martial arts and bring it online as a complex game of timing and counters. It looks stylish and cool, there can never be enough of action-combat games and Absolver looks like a great fit.
---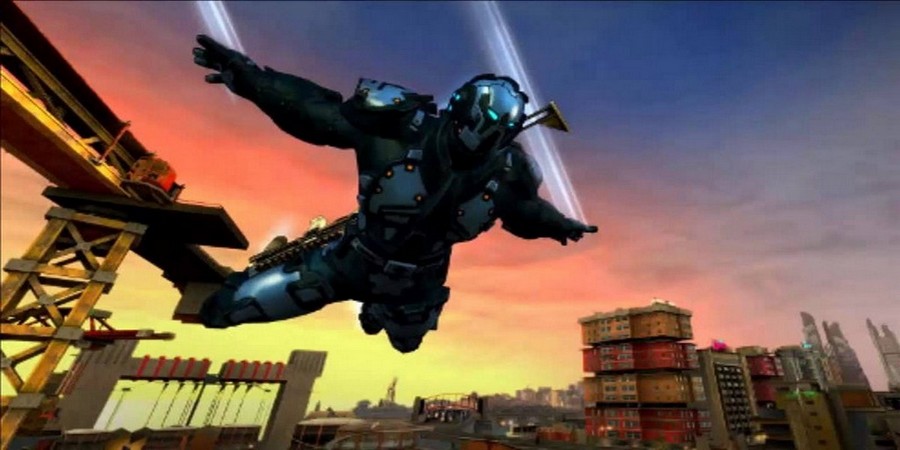 2014 seems a long time ago, but thankfully Crackdown 3 is arriving real soon. The third-person shooter is set in a futuristic world that is always online, so your actions will affect others. Knock down a building and it will be collapsed for everyone. Be the law and fight against the criminals amidst the truly destructible environment, expect big explosions and experience a true spectacle.
---
Cuphead – Xbox One/PC
We love 2D platformers, and after Shovel Knight, Cuphead caught our eye with its whimsical visuals and challenging gameplay. MDHR Studio's hand drawn and inked cel-shaded animation makes for a unique title in a sea of realistic 3D games, and you should definitely be paying more attention to Cuphead.
---
Dawn of War 3 – PC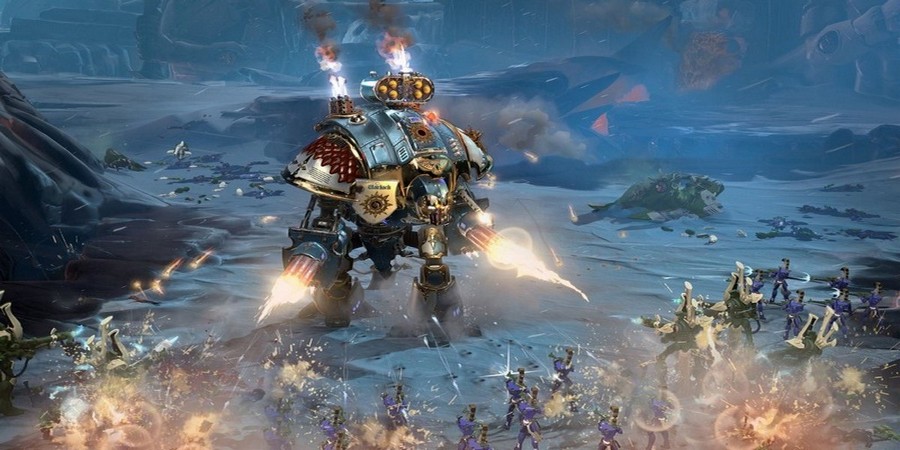 Relic and real-time strategy games have a great relationship, and the new Warhammer 40K looks to continue in that vein. The Space Marines, Orks, or Eldars are back, with more carnage, bigger units, and looking extremely gorgeous. Long live the RTS genre once more!
---
Destiny 2 – PS4/PC/Xbox One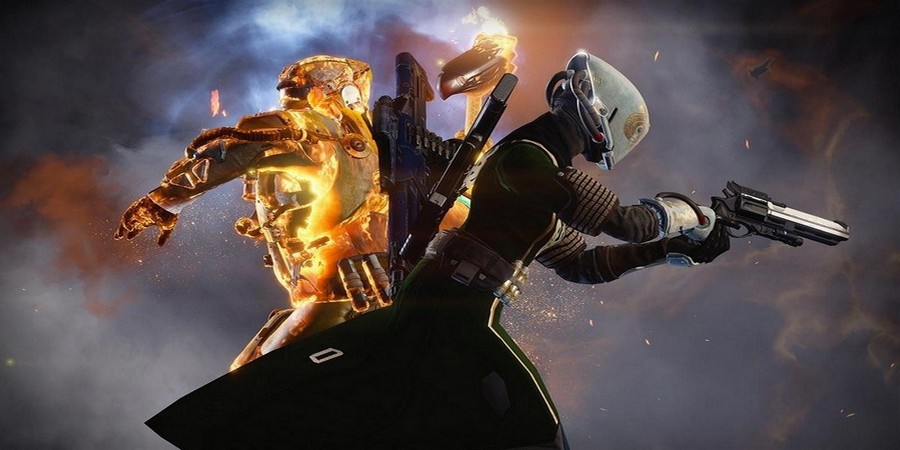 Four expansions, plenty of furore and anger, and a surge of optimism, Destiny has enjoyed a resurgence as the expansions fixed the issues that dogged the initial release. With that experience, Bungie is planning to release the full sequel in 2017. However, we will have to wait and see what they have planned as there's no information yet.
---
Friday The 13th – PS4/PC/Xbox One

Now packing a single-player campaign, bots, and more maps, Gun Media's Friday The 13th is shaping up really nicely. At its core is the truly nerve-wrecking multiplayer mode, either face off against Jason Voorhees as a teenager or wreak havoc as the titular supernatural killer. It's definitely a great addition to a growing trend of horror/survival multiplayer games!
---

With Superman, Batman, Wonder Woman taking centre stage, the original roster of the first Injustice was already pretty good. Now add in Supergirl, Deadshot, Atrocitus and others to come, NetherRealm's latest brawler is growing in importance and popularity among the fighting game community. Interactive environments, flashy combos, and super-moves that are literally out of this world, Injustice 2 looks to add more bang for your buck in the coming months. Colour us excited.
---

30 years on from the original The Legend of Zelda, the latest iteration is giving us a true open-world experience that's gorgeous to behold. Such a world demands exploration and curiosity, and it's the perfect way to showcase Nintendo's newest console, the Nintendo Switch.
---
The Shepard trilogy is now over (as far as we know), but the Mass Effect series remains vastly popular thanks to Bioware's ability to craft an engaging story and marry that with awesome gameplay. Andromeda asks you to explore space, journey to planets, and find a home for humans to settle once more. Throw in dialogue options, interesting companions, visceral combat, and Bioware appears to have yet another role-playing masterpiece on their hands.
---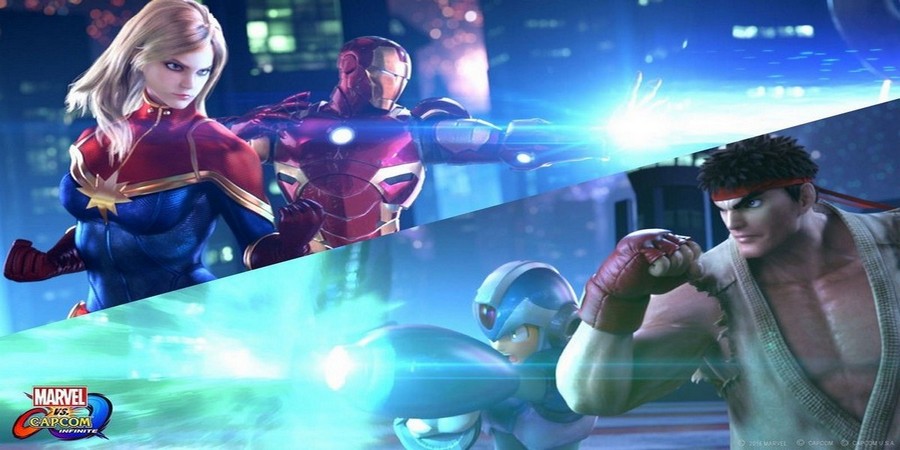 Garnering some of the biggest cheers at this year's PlayStation Experience, Marvel vs. Capcom Infinite is the latest in the franchise and will feature two-vs-two fights instead of the traditional three-vs-three. I hoped Capcom has learned from the initial debacle that was Street Fighter V, with MvC promising a cinematic story mode. We can look forward to seeing more fighters join the battle, with Captain Marvel being the only series newcomer we know of as of now.
---
Ni No Kuni 2: Revenant Kingdom – PS4
The original Ni No Kuni was the quintessential role-playing experience on the PS3 in my opinion, and Ni No Kuni 2 will hopefully continue my love affair with the series. The wonderful animation and look of the game seem even better now, and I am sure the underlying JRPG mechanics will satisfy even the hardest of the hardcore. I can't wait to dive back into Level 5's fantastical world once more!
---
Outlast 2 – PS4/PC/Xbox One
More horror games! Now featuring religious horrors and a sense of rural isolation, the sequel to 2013's Outlast gives you the all-important night vision camera and tasks you to investigate what goes bump in the night. Manage your battery life, deal with the locals and hopefully come out unscathed. Perhaps it's wise to put on another pair of pants when you play this.
---
Now being developed by Arkane Studios, the folks behind the Dishonored series, Prey will finally arrive in 2017 after a long gestation period. The horror first-person shooter takes place on a space station infested with black, gooey monstrosities, become Morgan Yu and try to survive and upgrade yourself to fend off the nasty entities that stand in your way.
---
Rockstar is simply knocking it out of the park, with the Grand Theft Auto franchise steamrolling all its competitors. With Red Dead Redemption 2, the hype and anticipation have been through the roof for the last couple of years, now we finally know when to expect the western adventure. If it's anything like the original, we are in for a fun and wild ride.
---
Platinum Games do great action games, and Scalebound looks to follow in that direction. Plus dragons, dragons will always be cool. The fantasy action role-playing game lets you control Drew, a dragon-riding warrior, who can fight and command his draconian companion. Add in some wild multiplayer dragon action, and we have a winner.
---
Pirates are awesome too, and who wouldn't want to be on the high seas with friends searching for adventure and fearing betrayal? Players can cooperate to sail the open seas and sink all kinds of things. Everyone has a role to play on the ship, shoot guns, steer, wash the deck, you get the idea. The multiplayer impressions have been positive so far, so all you pirates can be excited now!
---
It's 2016 and we are talking about a new Sonic game, who would have thought? Coming off his 25th anniversary, Sonic, Tails, and Knuckles will be returning in 2017. Classic levels will be back with new twists, and new abilities and worlds will also be added to spice up the action.
---
South Park: The Stick of Truth was a crazy whirlwind of laughter and poking fun at current affairs. Beneath the gross jokes, classic references, and numerous innuendos, it had a solid RPG core that poked fun at the conventions of RPGs we are used to. The sequel continues where the first left off, with more exploration, quests, turn-based battles, and farts, plenty of farts. Definitely NSFW!
---
A third-person zombie/survival horror game, State of Decay 2 places more emphasis on working together with other players if the E3 trailer's anything to go by. The original had base building elements and scavaging for supplies always made for a daunting task. No reason to doubt what the sequel will bring, so expect to mow down zombies with your friends in 2017.
---
The latest Tekken from Bandai Namco will have a story mode that mixes cinematics and gameplay seamlessly. The great fighting mechanics remain, with new additions such as the option to use a strong attack, eschewing normal power attack bonuses when you have a critical meter. Expect new characters to join the already colourful roster, that includes bears. Two bears to be exact.
---
Uncharted: The Lost Legacy – PS4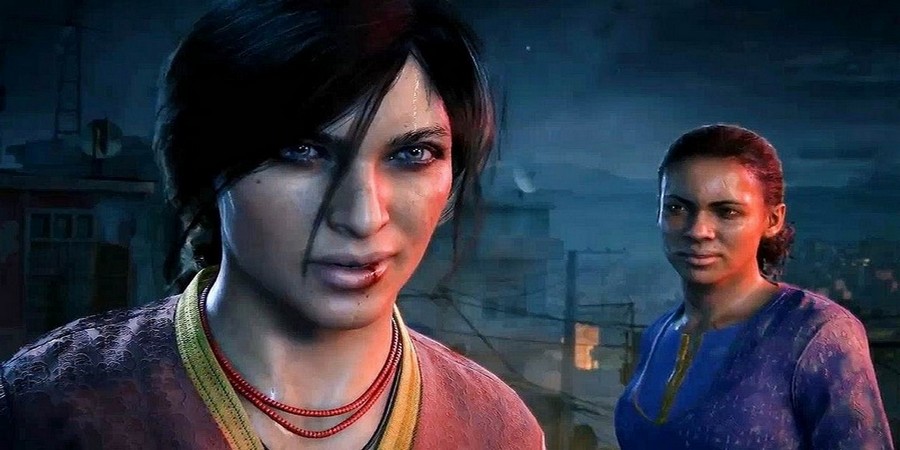 This new chapter in the iconic action-adventure franchise will see the return of Chloe Frazier of Uncharted 2 fame. Coming along for the ride is Nadine Ross, who made her debut in 2016's masterpiece, Uncharted 4: A Thief's End. We have no concrete details on the story, but the potential new story of Chloe and Nadine is enough to make any fan giddy with excitement. Naughty Dog doesn't disappoint and we are looking forward to it.
---
What Remains of Edith Finch – PS4
From the creator of The Unfinished Swan, this new title lets players relive the journeys of various members of the cursed Finch family over the course of a century. It's stylised, intriguing, and looks a little scary at times, the collection of short stories could be a distinct experience, and we'll be keeping an eye on it.
---
If you remembered Banjo-Kazooie fondly, then Yooka-Laylee will definitely be on your radar already. A 3D platformer with adorable characters, we can look forward to decent puzzles, great platforming, and more collectables to collect. Developer Playtonic Games are on track to deliver one of the most anticipated platformers in recent memory.
---
If you're based in Singapore or Malaysia and looking in your pre-orders for some of the games, Qisahn.com is a great place to check out. We have also provided Amazon links if you prefer to get your games there!
---

Drop a Facebook comment below!