There's an end to every story, and for Final Fantasy XVI, it turned out to be a fruitful endeavour that was well worth the risks. Carrying over to the real world, this brand of excitement took on a different form in Sunway Pyramid Shopping Mall, located in Kuala Lumpur (KL), Malaysia, transforming into a pop-up space on 22 June that have attracted both fans and curious shoppers alike.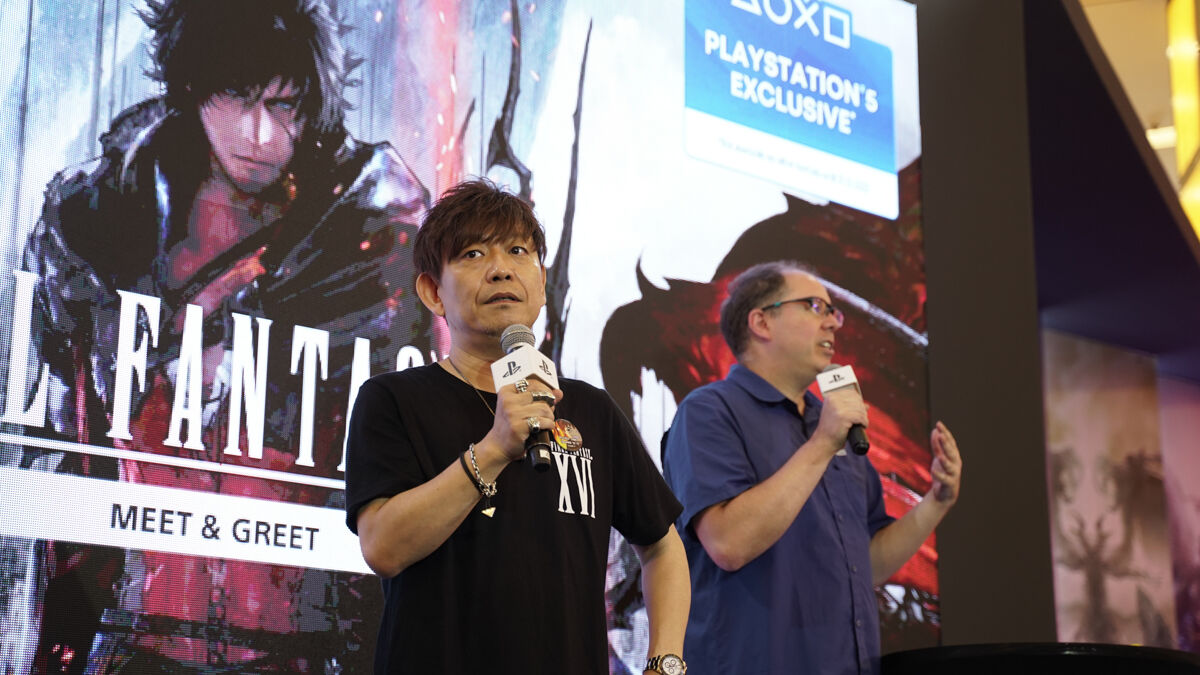 Yet, nothing quite prepared the crowd for the ultimate culmination of events. More than a week of tryout booths, glorious displays, and general activity has led up to the highly-anticipated finale: a meet-and-greet session with game producer Naoki Yoshida, best known for his work on Final Fantasy XIV . Joining the industry veteran is Michael-Christopher Koji Fox, the game's localisation director who also doubled up as translator.
The electric atmosphere could be felt even before the fan meet officially kicked off. As selected winners – chosen from a pool of form submissions by individuals who pre-ordered any disc version of the game (Standard/Deluxe/Collector's Edition) via authorised retailers in Singapore, Malaysia, Thailand, Indonesia, and Philippines – started lining the premises, the buzz caught hold of casual onlookers and non-participating enthusiasts.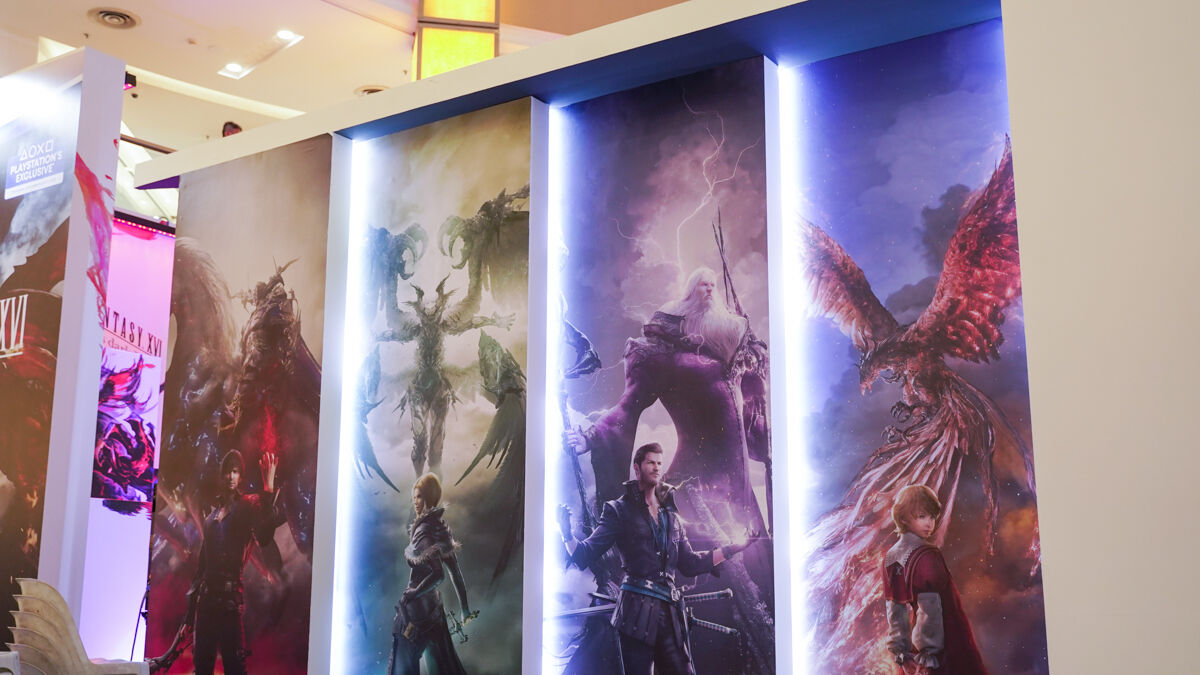 And it's no wonder. Between impressive wall art featuring all eight Dominants and their respective Eikons, character standees, game booths, various goods on display (including the beautiful Collector's Edition, limited-edition busts, and more), and an art installation of Ifrit with a layered effect, the pop-up space makes for an eye-catching sight.
True excitement only took hold when Yoshida, known affectionately as Yoshi-P by fans, and Koji Fox graced the stage, however. Loud cheers and enthusiastic clapping followed the pair, and Yoshida was quick to bask in the energy and show off the adorable Torgal plush nestled in his arm.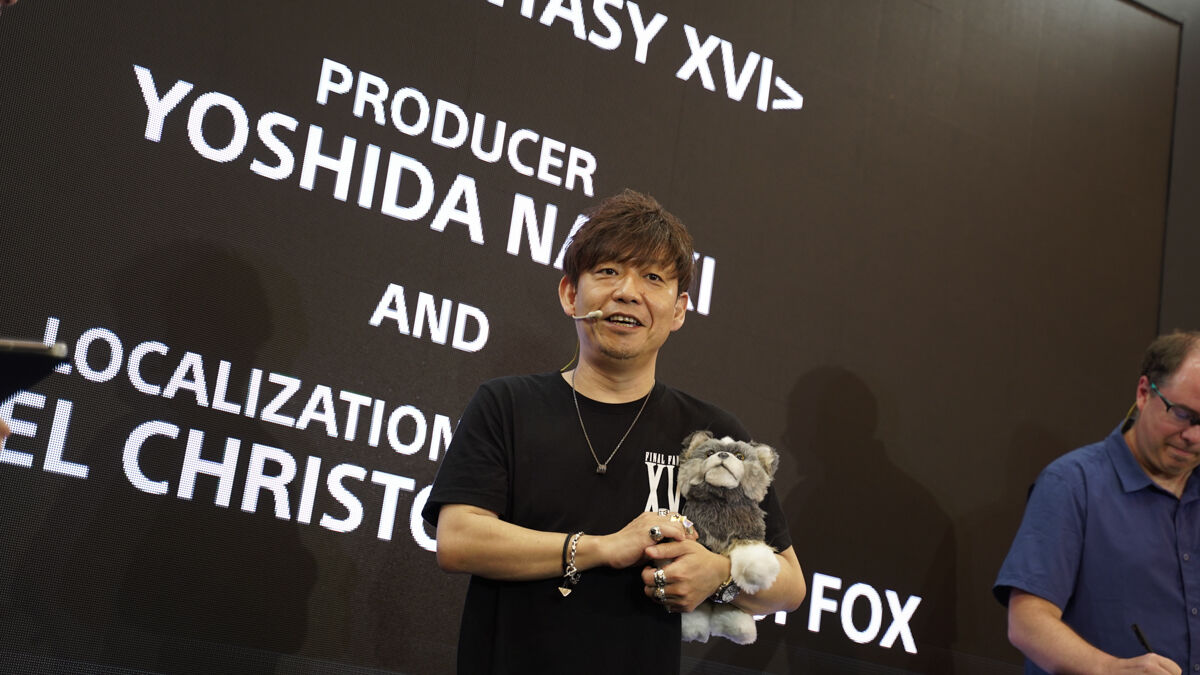 After addressing the crowd, the pair enjoyed a short Q&A segment involving questions about working on Final Fantasy XVI and the game development scene in general. ("The secret is to not announce a project until it's done," Yoshida responded cheekily to a query on timely releases, drawing roaring laughter from the crowd.)
A trivia session took place next, with three winners laying claim on a Shiva diorama figure, an eight-piece Eikon bust set, and a 1000-piece jigsaw puzzle. Adding to the Final Fantasy XVI celebratory spirit are cosplays of Clive, Shiva, and Dion, brought to life by Golf Pichaya (Thailand), YingTze (Malaysia), and Preston (Malaysia) respectively.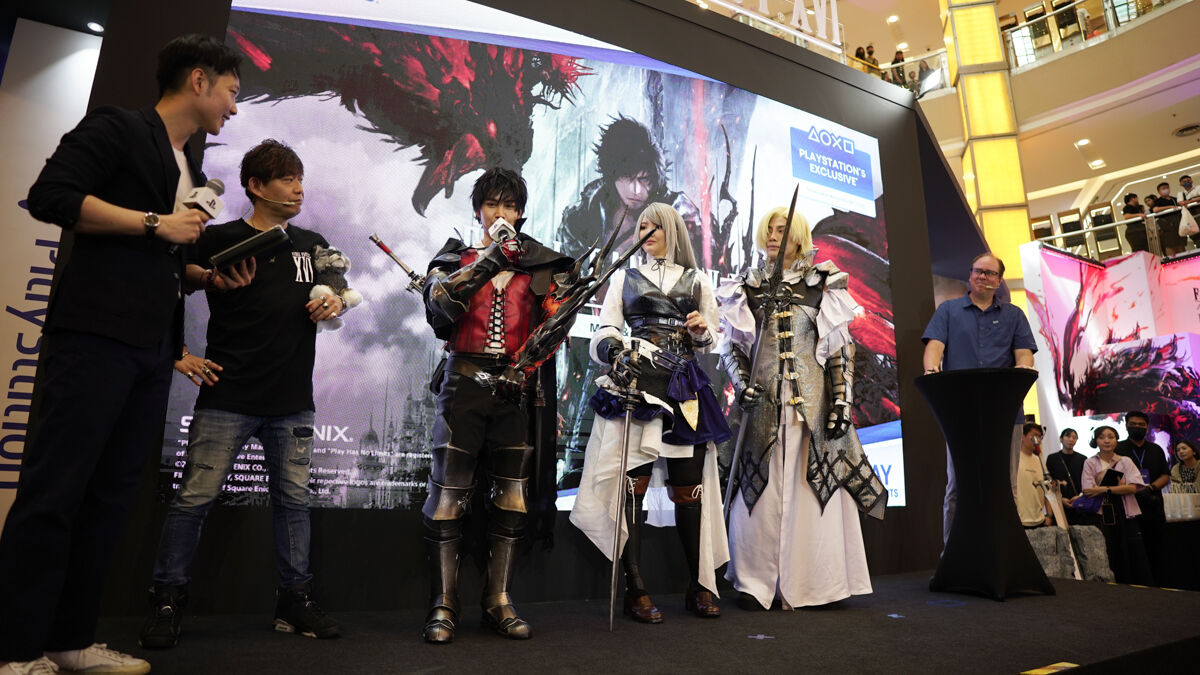 Saved for the last, the meet-and-greet session saw fans getting up close and personal with Yoshida and Koji Fox, shaking their hands, and walking home with an autographed memorabilia. Steel books, posters, PlayStation 5 covers, and general game-related items were a common sight, but a handful whipped out the Collector's Edition and other rare exclusives, such as the highly coveted, Japan-only Final Fantasy XVI themed console. Talk about a flex!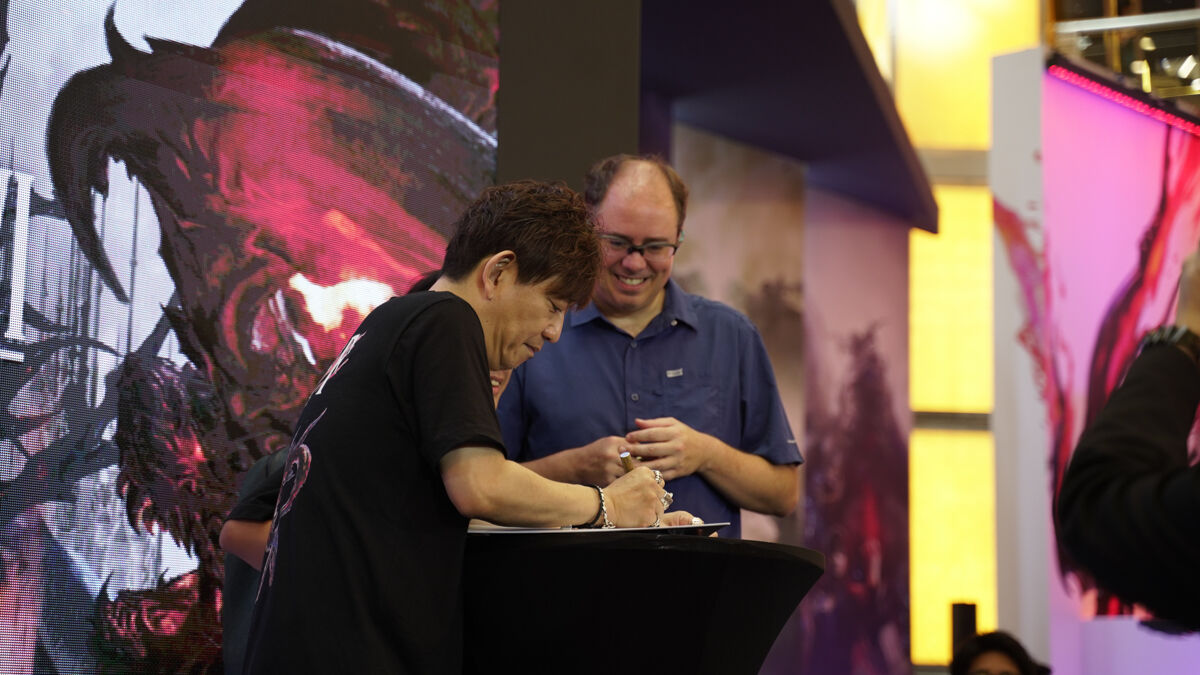 Let it be said the grand finale was a dream come true for fans, serving as the perfect ending to the pop-up experience of Eikonic proportions. More importantly, its role as a gathering ground offered the chance for like-minded individuals to interact and bask in the joy of all things Final Fantasy XVI.