The trading card game (TCG) scene has been seeing a resurgence of late, and it seems like almost everybody is getting in on the action. Disney Lorcana: The First Chapter is one to watch out for, while the Pokémon Trading Card Game remains as strong as ever. Now, a new contender is making a stand, with Fantasy Flight Games revealing the upcoming release of Star Wars: Unlimited, an all-new trading card game supposedly packing "unlimited possibilities" that will launch globally in 2024.
Working together with Lucasfilm, this new TCG will feature iconic heroes, villains, ships, and settings from all ends of the Star Wars franchise, including movies, TV series, comics, video games, and everything in between.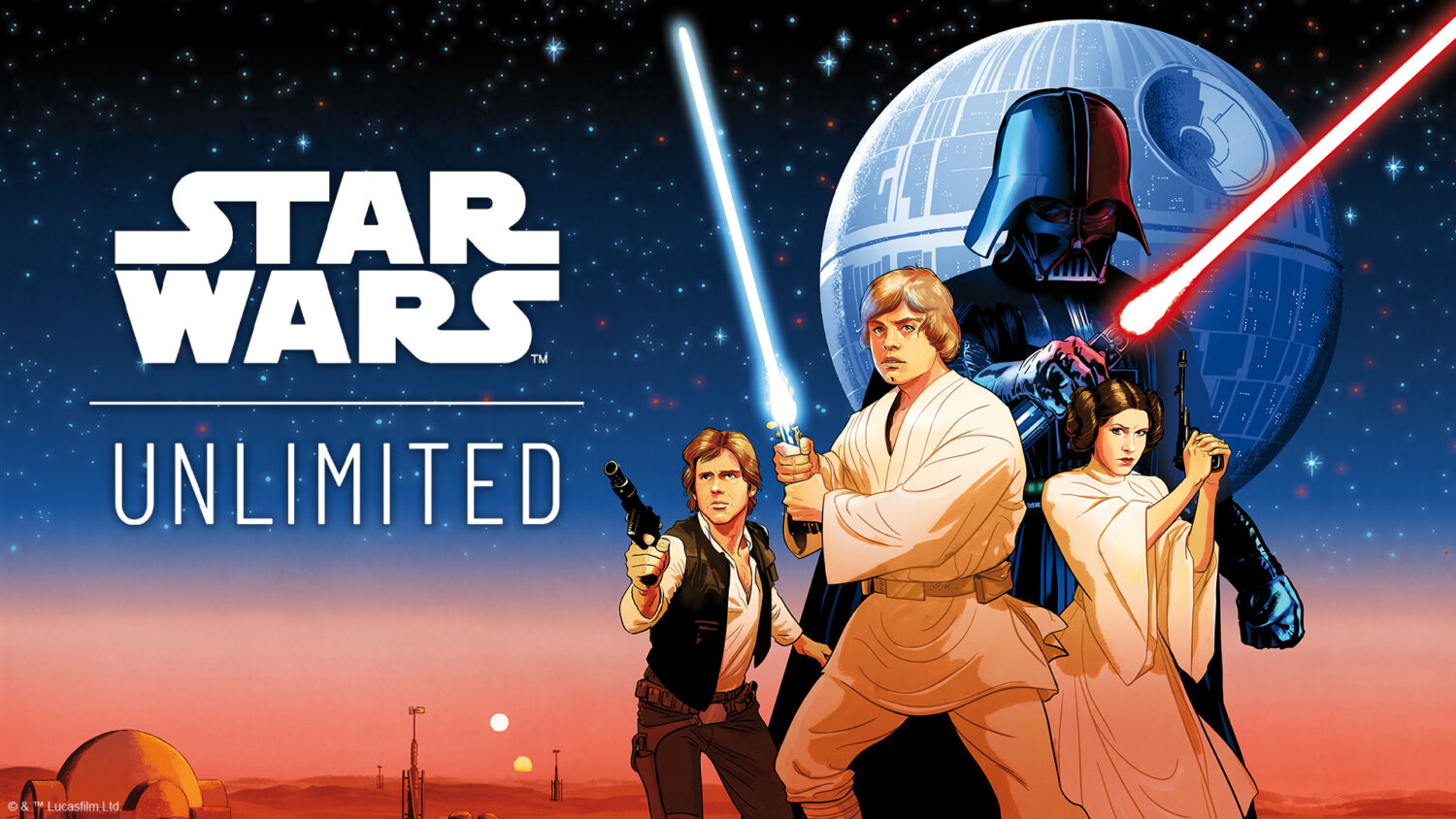 As the press release states, Star Wars: Unlimited will be "a fast-paced, dynamic game that is both easy to learn and strategically deep." It has been in development for three years now, and those who invest in the game can look forward to a regular release schedule of three sets per year.
"Ensuring this game was accessible to all players was key for us, so whether you are a casual player, competitor, or collector, there's something for everyone in this game," Jim Cartwright, Product Strategy Director for Fantasy Flight Games, said. "Straightforward mechanics are the driving force behind the design. It's clean and concise with no gimmicks – a card game in its purest form."
With a new TCG comes more art to be appreciated, and Star Wars: Unlimited will have plenty of "never-before-seen, refreshing new art." There will also be many alternate cards with special treatments and all sorts of visual designs to make them worthwhile to hunt down.
"Having the opportunity to commission new art for every card in this game ensures there will be an exciting and cohesive style throughout. We really thought about what the cards would look like on the table next to one another," said Brian Schomburg, Visual Creative Director for Fantasy Flight Games. "We're proud to be creating something so unique with the legendary characters and settings that Lucasfilm has brought to life in the Star Wars franchise."
While Star Wars: Unlimited will be a new thing, fans might be a little wary following the cancellation of Star Wars: Destiny, the collectible card and dice game by Fantasy Flight Games that saw an end in 2020. Hopefully, this will not be the case for the new TCG, and those who like their cards can have fun for a very long time.