The collectible and trading card game scene is about to get a new entrant in the form of Disney Lorcana, and with the power of the House of Mouse behind it, you know that it will be a concentrated effort to make a splash. Developed with Ravensburger, we now know that Disney Lorcana: The First Chapter will be arriving in August for the United States, Canada, United Kingdom, France, Germany, Switzerland, Austria, Belgium, The Netherlands, and Luxembourg (Benelux).
On 18 August, Disney Lorcana: The First Chapter will be released in local game stores, followed by a mass retail launch on 1 September. Attendees at Gen Con 2023 are also lucky enough to have the opportunity to purchase select Disney Lorcana: The First Chapter products.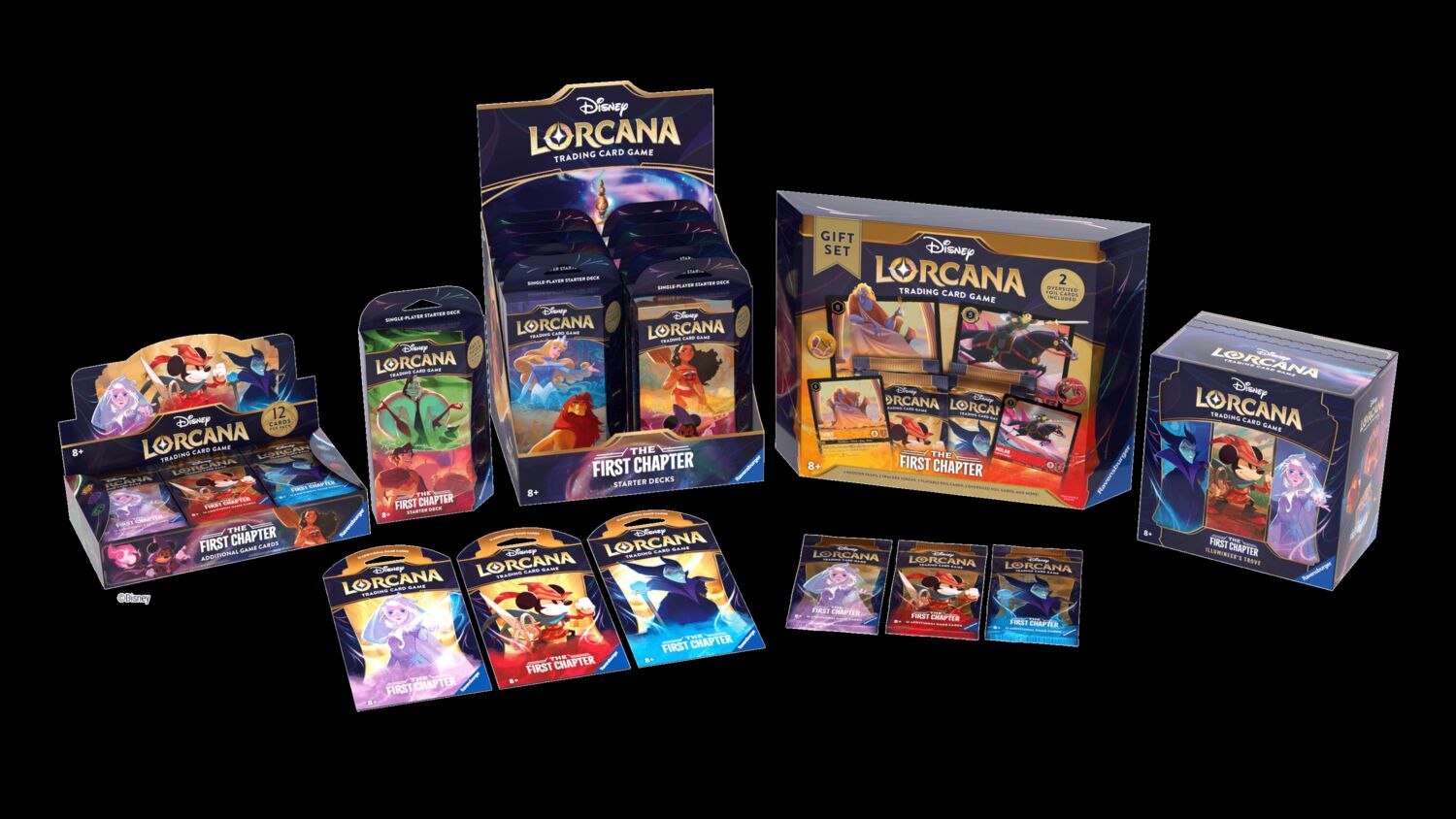 At launch, players can expect over 200 game cards to be available, including starter decks, booster packs, a gift set, and the Illumineer's Trove, which consists of eight booster packs, two deck boxes, a player's guide, and a themed storage box.
There will be three different starter decks at launch, each coming with a list of 60 cards in two of the six inks, which are Amber and Amethyst, Emerald and Ruby, or Steel and Sapphire. Each starter deck also includes one booster pack with 12 randomised cards, with one foil and two cards that are of rare, super rare, or legendary rarity. Themed Disney Lorcana playmats, card sleeves, deck boxes, and card portfolios will also be available at the launch.
"Players and the community are absolutely the most important component of a TCG," says Disney Lorcana co-designer Ryan Miller. "We are partnering with hobby and game stores to host our organized play programs as they bring people together to learn, play and trade and help welcome new players to the game."
"We also want to make sure that hobby stores know how much we value them. As someone who has worked at a retail hobby store and run 100s of tournaments, I know firsthand how much effort, time and care go into running in-store events," he added.
Disney Lorcana: The First Chapter will be available in English, French, and or German, and there are plans to release four sets a year.
Sadly, it appears that Disney Lorcana: The First Chapter will be giving Asia the miss for now. It should be expected that if it finds great success, the rest of the world will soon be able to experience its magic one way or another.