Thin and springy noodles soak in thick umami broth blended with a myriad of flavours such as sweet and spicy miso paste, a multitude of spices or even fragrant garlic oil, topped with two pieces of tender pork chashu makes for the perfect bowl of piping hot ramen – not just any bowl but one from the island's favourite at IPPUDO.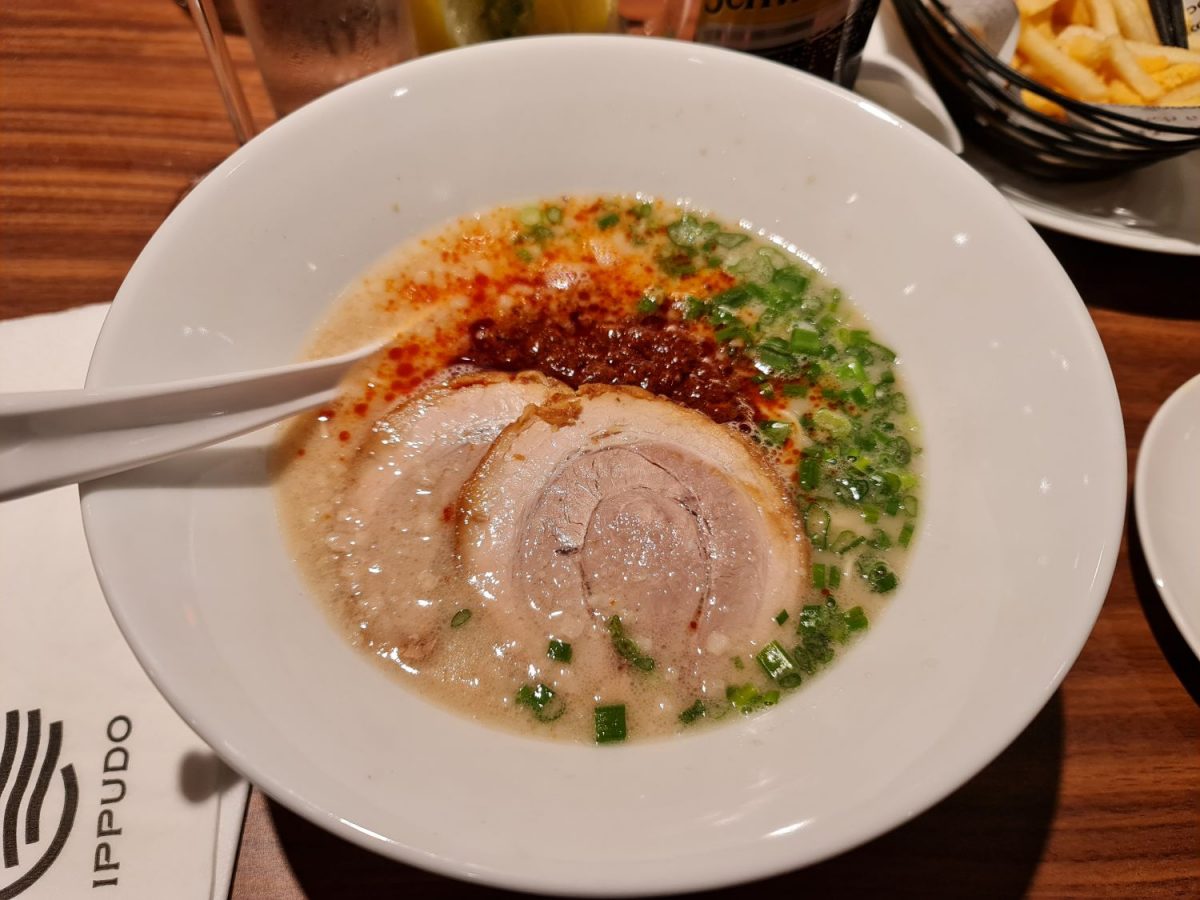 Founded in Japan in 1985, IPPUDO opened its first outlet here back in 2010 when ramen ramen restaurants were not a common place. Despite the recent prevalence of ramen chains here, tt's no surprise that with the amount of accumulated experience and R&D that the chain still holds the title as one of the top ramen champions in the world.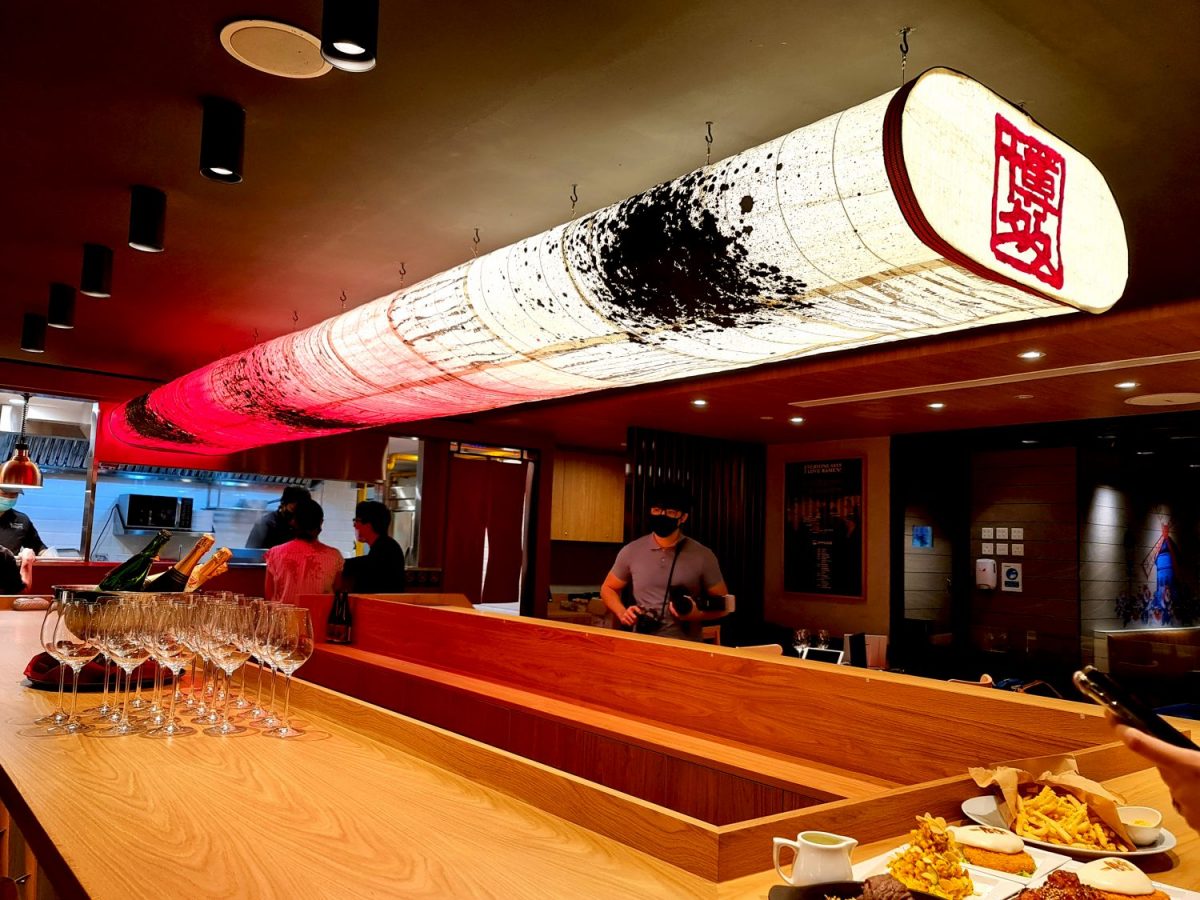 Your gastronomic experience starts from the moment you set foot into the earthy 80-seater space of IPPUDO's newest Raffles City outlet. A soft glowing white lantern with IPPUDO stylised in calligraphy greets you at the entrance. Past the signature wall of red and white bowls is a polished wooden counter. Above, the Japanese character "一" is fashioned into a low hanging lamp and suspended from a dark coloured ceiling.
Reflecting the red and white colours of the shop's two best selling recipes, Shiromaru, a Hakata-style ramen consisting of a blend of thick tonkotsu broth with thin noodles, black fungus, spring onions topped with two chashus and Akamaru, a modern take on the Hakata-recipe with special blended miso paste and fragrant garlic oil along, with the chic furniture artfully positioned throughout the floor, the interior is a feast for the eyes.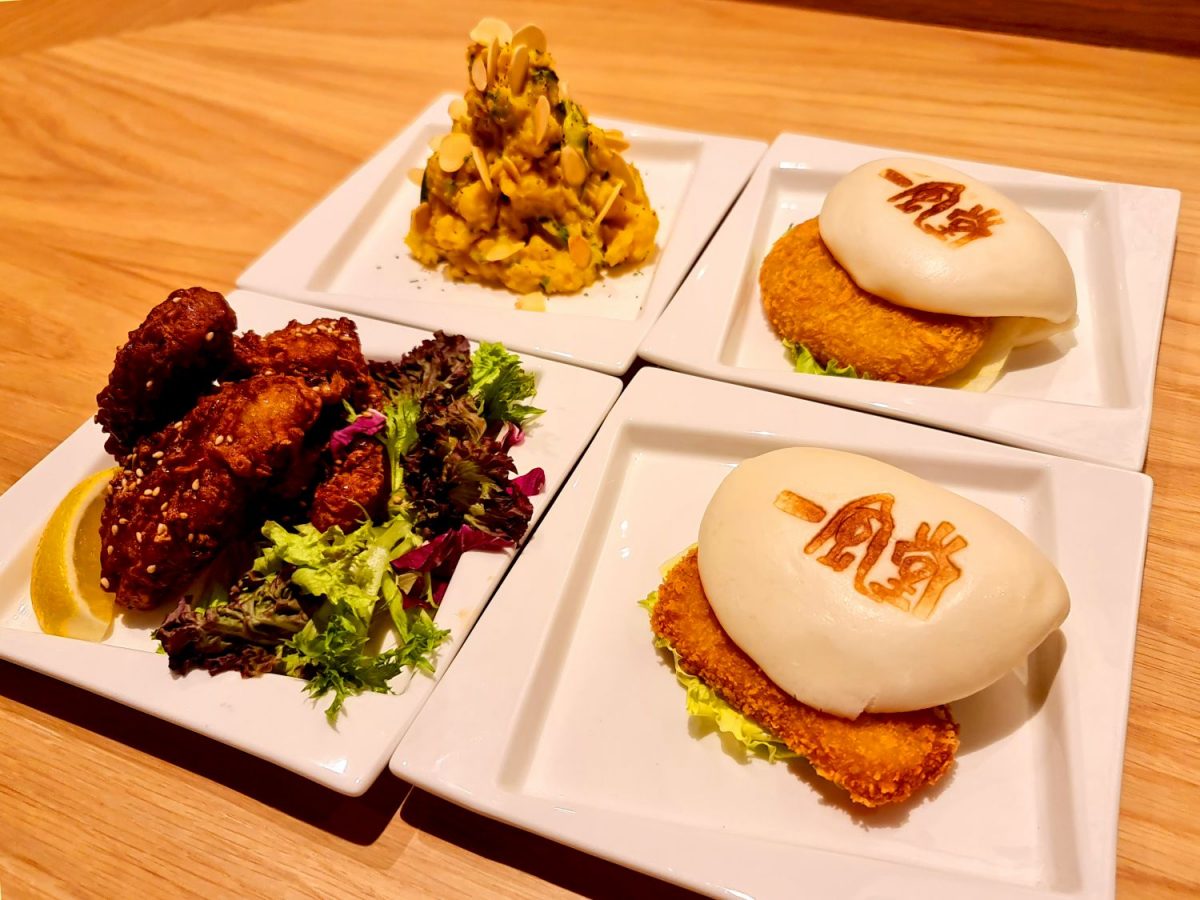 But the main course, or course, are the six new outlet-exclusive dishes at IPPUDO Raffles City.
First up is the Wagyu Beef Teppan Rice (S$13.80). Served on a sizzling hot plate, the dish is a savoury combination of flavours and textures. Drenched in gooey cheese lava sauce, the colourful red-and-yellow peppers and soft corn bits contrast well with the crispy IPPUDO ramen noodles and rice to create a full sensory experience in your mouth. If you aren't partial to beef, there is also a pork option for S$12.80.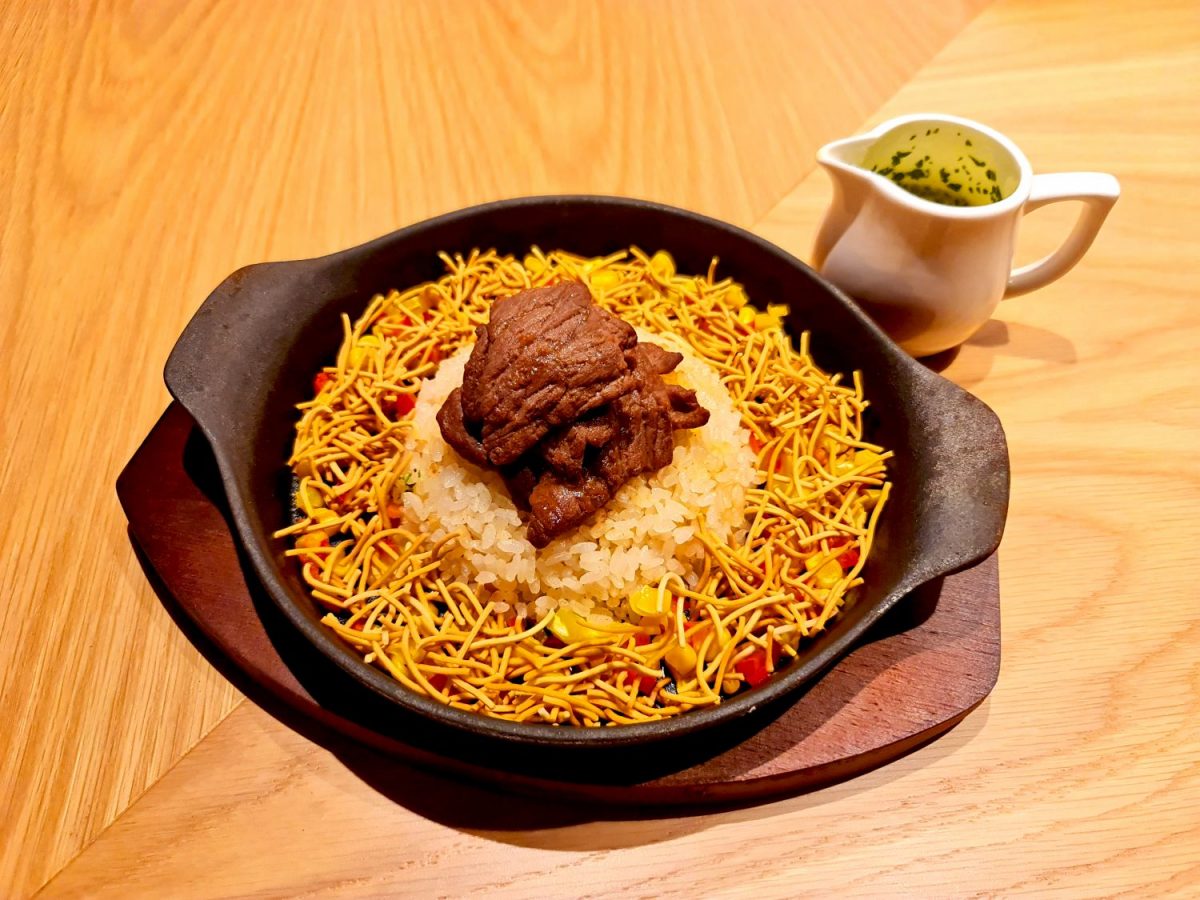 Next is the Homemade Pumpkin Salad (S$5.80). A melange of squashed pumpkin, diced cucumber, almond slices and bacon pieces, this light dish is perfect as a cool and refreshing appetizer before the rich ramen. Even the bacon bits were a savory delight and enhanced the taste instead of being too extra.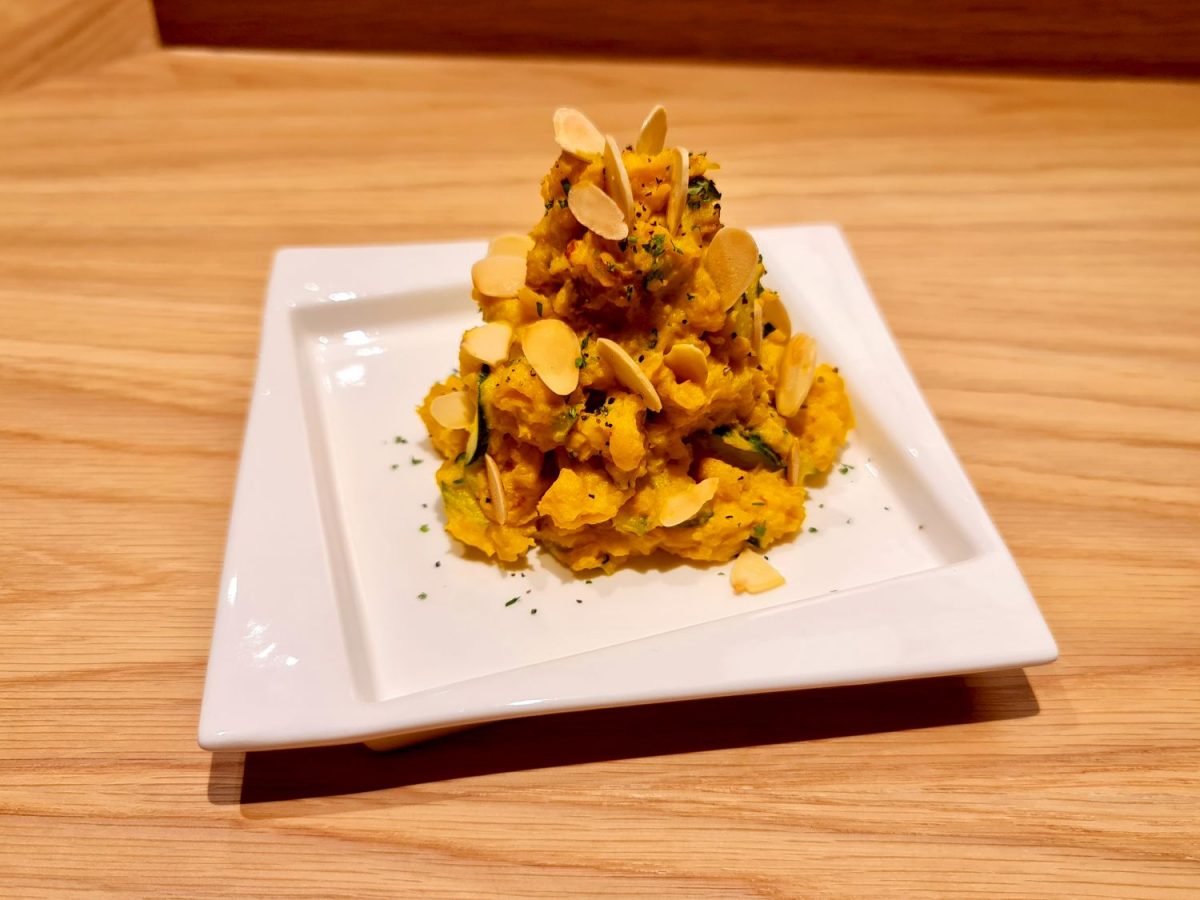 We also have the addictive Shaka Shaka Fries (S$6.80) to shake things up a little. These shaker fries are playfully served in a paper bag with a bowl of egg yolk powder. Simply pour your preferred amount of topping into the bag and shake it for a salty-sweet result. Surprisingly, the powder does not make the fries overly salty and instead gives it a salty-sweet taste which balances out the oil. The fries are also super crunchy but be prepared to share this side among two or more friends as IPPUDO gives a very generous portion.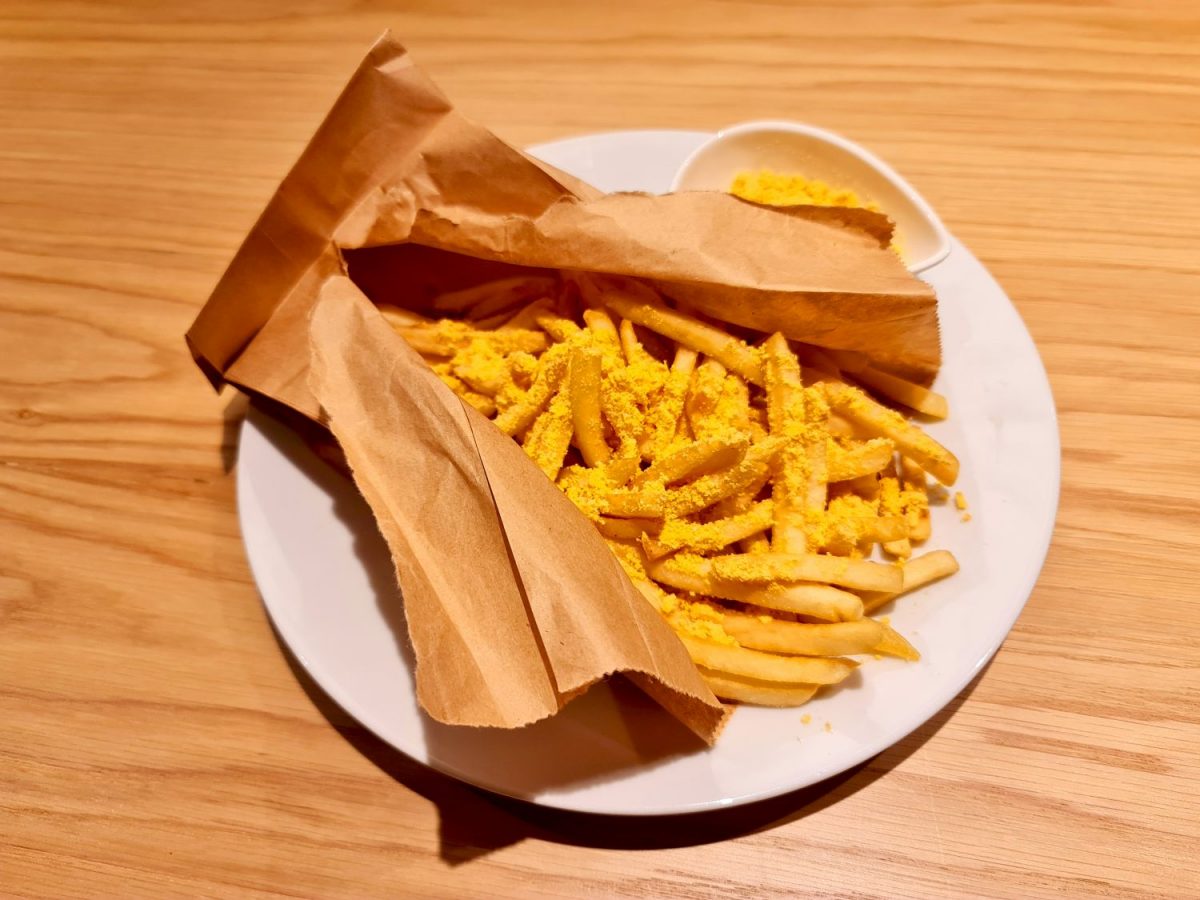 If you prefer something meatier, you can grab the IPPUDO Spicy Chicken Wings (S$8.80). These succulent wings are crunchy on the outside and tender and juicy on the inside. And though the label reads spicy, the wings are more sweet than anything else with a hint of the hot flavour that enhances the taste. The sesame seeds sprinkled on even add another layer of crunch with a faint nutty aroma.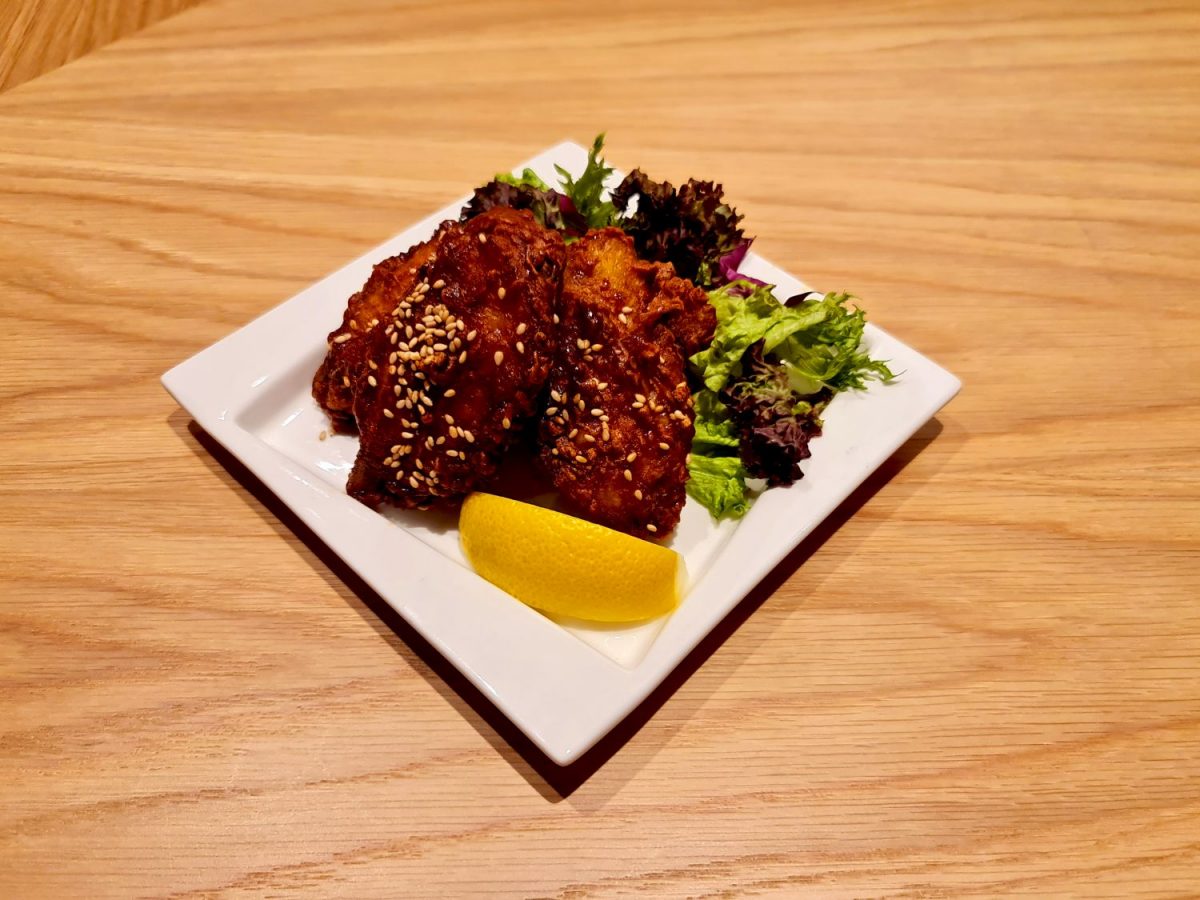 You can also sink your teeth into the Salmon Katsu Bun (S$4.50) and Veggie Bun (S$4.50). For the Salmon Katsu Bun, a thick slab of salmon is sandwiched between pillowy-soft and smooth steamed buns. Biting in will reveal the pink and juicy insides of the salmon that is covered by a crunchy panko breadcrumb exterior. The buns will also add a lingering sweet aftertaste to the experience.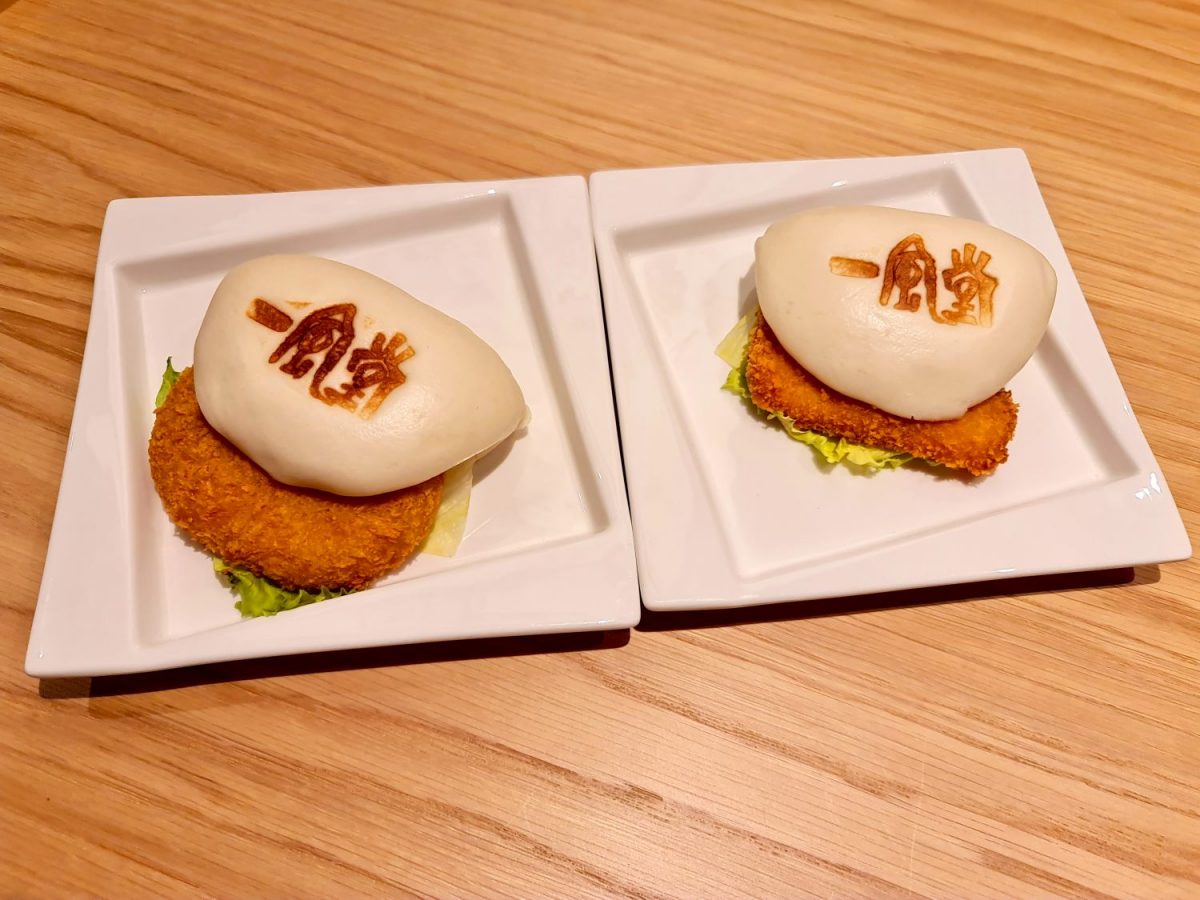 As for the Veggie Bun, a traditional Japanese potato croquette is wrapped in the bun. The creamy mashed potatoes will burst into your mouth with an explosion of sweet-savoury flavour after you bite into the crunchy exterior. You may even choose to customise buns with the three sauces provided: Mayonnaise, Spicy Sauce and the IPPUDO Special Bun Sauce.
The buns seem to go best with the special bun sauce (which somehow tastes like teriyaki sauce) mixed with mayonnaise. A little warning would be that the spicy sauce provided here is probably going to be the spiciest thing on the menu for the day.
If you are looking at the mains, the restaurant will of course serve up their popular ramen dishes. Some dishes included will be the Shiromaru Motoaji and Akamaru Shinaji, which are the top two consistent best sellers across all 280 outlets worldwide and the popular special spicy Karaka Men. Of course, you will also be able to choose the hardness of the noodle, which is one of the specialties of dining at IPPUDO.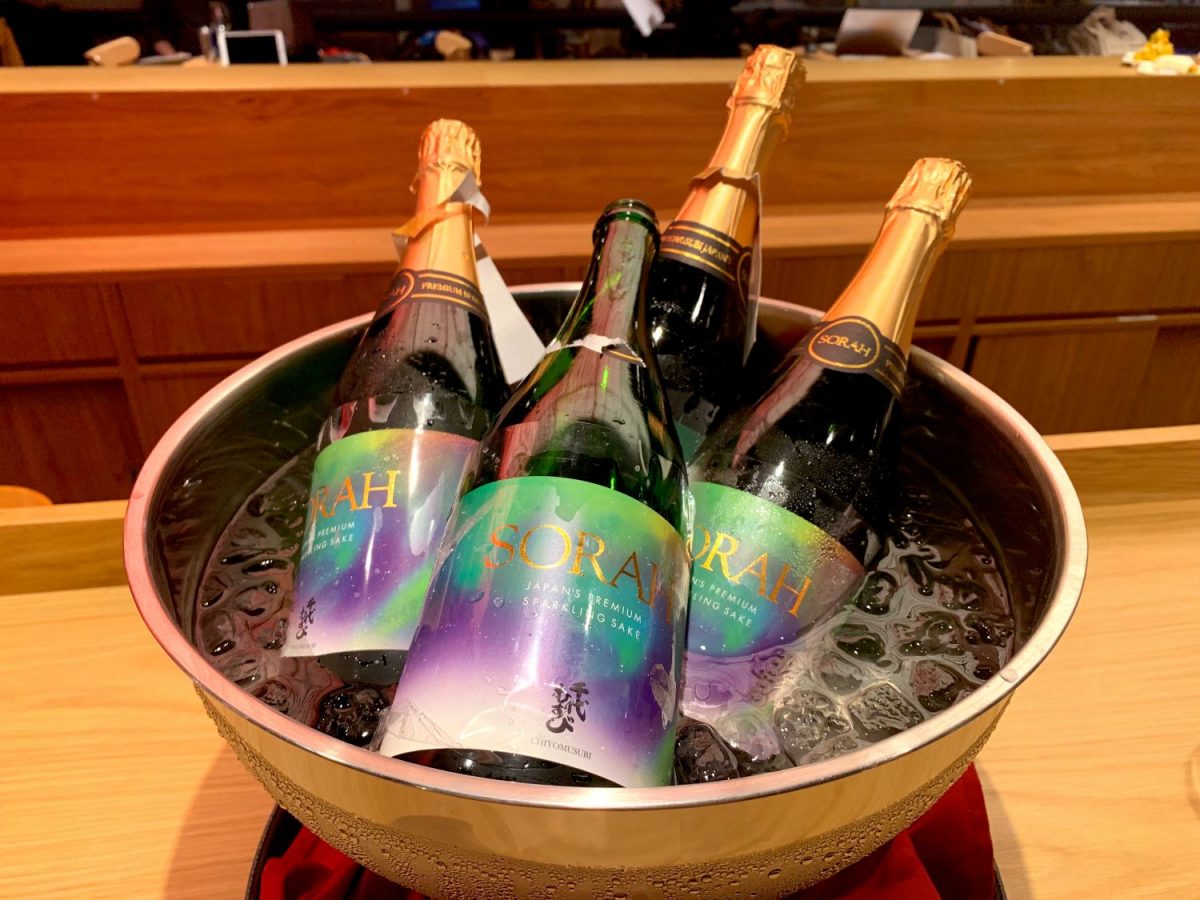 And if you're feeling full, you can chase the ramen down with a glass of refreshing Sparkling Sake. And if alcohol is not your thing, why not try the Lemon Soda, which is another cool, surprisingly sweet drink topped with fresh mint leaves.
With the addition of these six outlet-exclusive dishes, IPPUDO has shown that it has pushed and will continue pushing the limits of their mouthwatering creations to create a gratifying meal that their loyal customers won't hesitate to slurp up.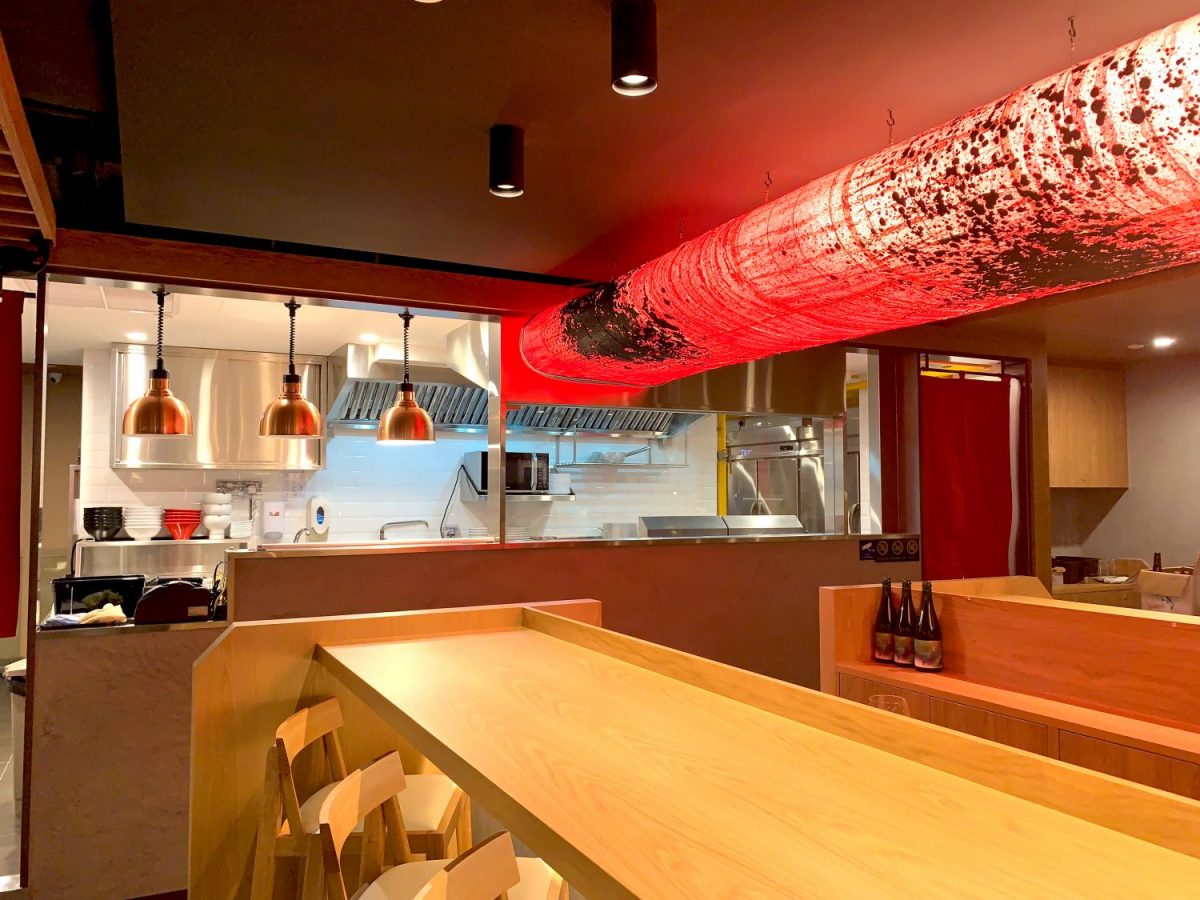 These exclusive dishes only available at the Raffles City outlet. The grand opening was held on 14th August 2020 and there's even an ongoing opening special 3-Course Ramen Set (S$15.90) that includes one ramen main, one side and one drink. The promotion is only valid at Raffles City outlet on weekdays from 11am to 5pm and from 14 August to 13 September, so don't forget to head on down to this newly launched central store for a tongue-tastic experience!
For fans who remember the first outlet at Mohamed Sultan, the chain will be celebrating its 10th anniversary by bringing back the exclusive Tao Kuro Ramen, which was served in the outlet 10 years ago. IPPUDO will be offering a free bowl of Tao Kuro Ramen with any order of ramen for all their Facebook and Instagram fans at its Mohamed Sultan outlet on 15 August 2020.
Beyond that, the Tao Kuro Ramen will still be available at only S$10 per bowl from 16 to 21 August 2020 when you dine-in at the Mohamed Sultan outlet. Customers will also receive a Kuro ramen voucher entitling them to a bowl of Kuro ramen at only S$10 during their next visits to Mohamed Sultan, Shaw Centre & Star Vista outlets. They will also receive a complimentary IPPUDO hand towel (while stocks last). 
Location: 252 North Bridge Road #B1-61/62 Raffles City Shopping Centre
Opening Hours: Monday to Friday 11am – 10pm (last order at 9.20pm); Sat, Sunday & Public Holiday 10.30am – 10pm (last order 9.20pm)
---

Drop a Facebook comment below!