With the majority of folks stuck at home in the last 12 months, eCommerce has seen astronomical growth during this time, as consumers made their purchases online. But it's not here to replace offline retail… yet, as physical retail therapy, of touching, seeing and testing items have always given shoppers a one-of-a-kind experience that online shopping has yet to duplicate.
But with the steady reopening of retail stores, what if we can have the best of both worlds? Lazada has launched their Come Home to Lazada pop-up space at Raffles City in Singapore, to provide shoppers with an online-to-offline experience to check out the latest smart home products, home furnishing wares, and interior ideas.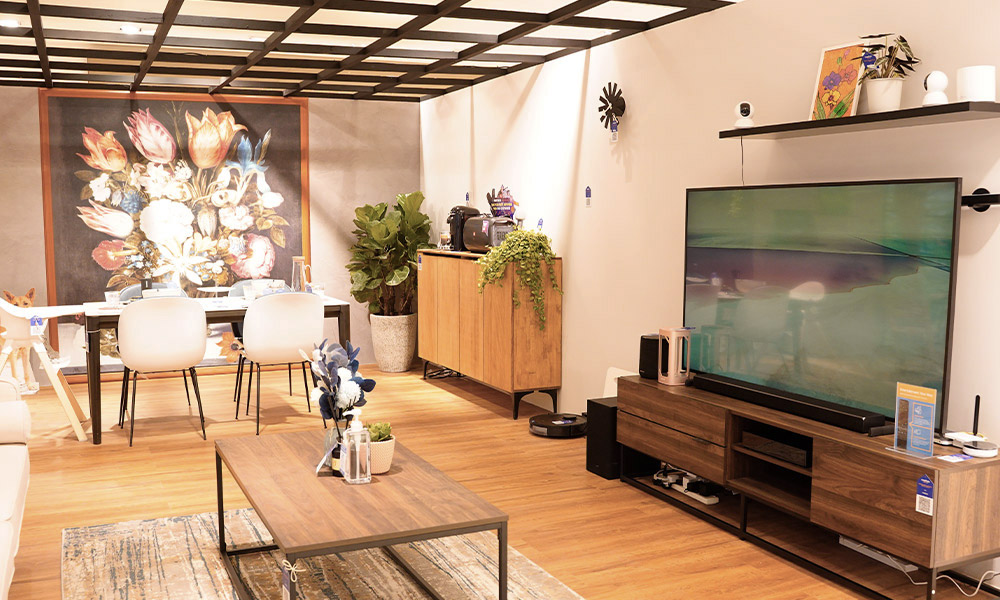 The general idea is simple. If Lazada is able to give confidence to customers through an offline experience, the apprehension in making a purchase via the app in the future will be alleviated.
The pop-up isn't just a small set-up, but it's an entire dedicated walk-in space for shoppers to go through various interior themes such as home office, bedroom, kids room, living room, study-gym and kitchen. These respective zones are decorated with the latest home furnishings and products that you can look, feel and try before you make those purchases online. Yes, everything shown in this pop-up store can be bought on Lazada, via individual QR codes accompanying each product.
In a way, the entire store is modeled so customers can waltz in, choose their items on the app, and check out without having to wait at the cashier. It's pretty similar to visiting a electronics store but this time round, all the products are displayed in proper context with actual real world use.
Walking in, we were greeted by the living room which was fully integrated with a home system and smart products such as the Samsung 65″QLED 4K Smart TV, Phillips LED LightStrip, ECOVACS Robot vacuum cleaner which can all be controlled with the help of Google smart platform.
Having all these items in an actual livable space would definitely help in inspiring customers the possibility of assembling an actual smart home.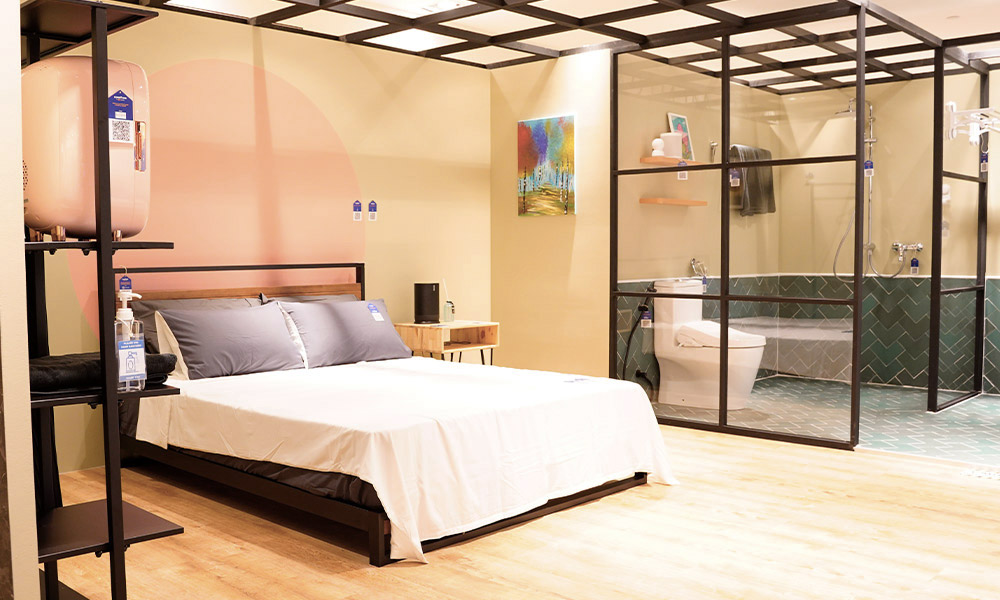 For everyone else, it's the appeal of renovating and redesigning at the your fingertips, via the Lazada app. While constructing the perfect gaming set-up might come with some level of apprehension, this space helps you visualize how a Nitro Concepts S300 gaming chair and PRISM+ X320 PRO gaming monitor in your home office & gym room might come together.
The idea of this pop-up is to reduce the anxiety and unfamiliarity behind making big purchases for products that you won't be able to try online, especially for electronics and appliances such as speakers, furniture, and home appliances.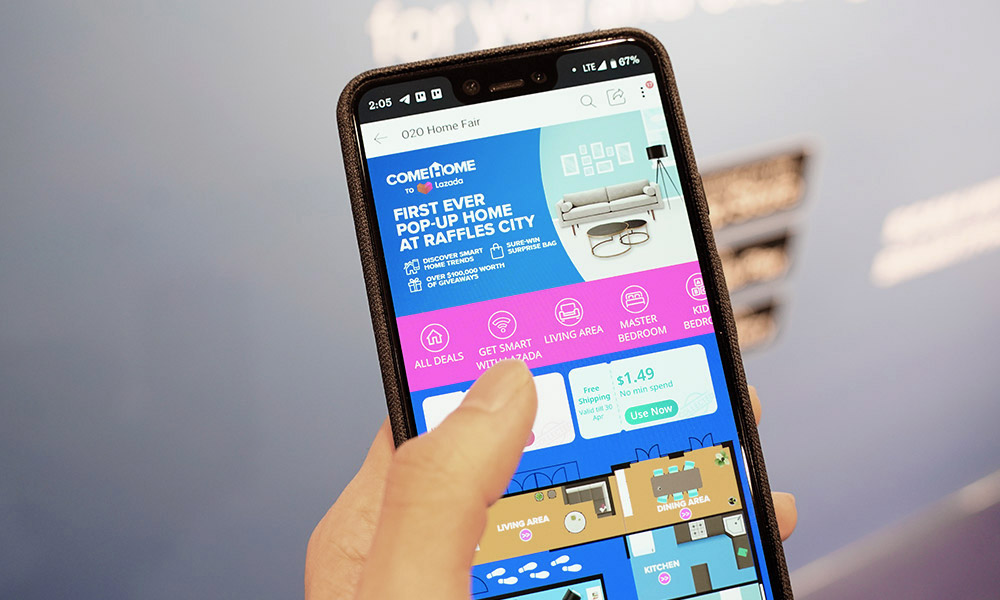 Once you step into the area, fire up the app on your phone, as a QR code at the entrance brings new and existing customers a discount voucher to sweeten the deal. Walking around the different rooms while scanning QR codes of the different products is a seamless experience from start to finish.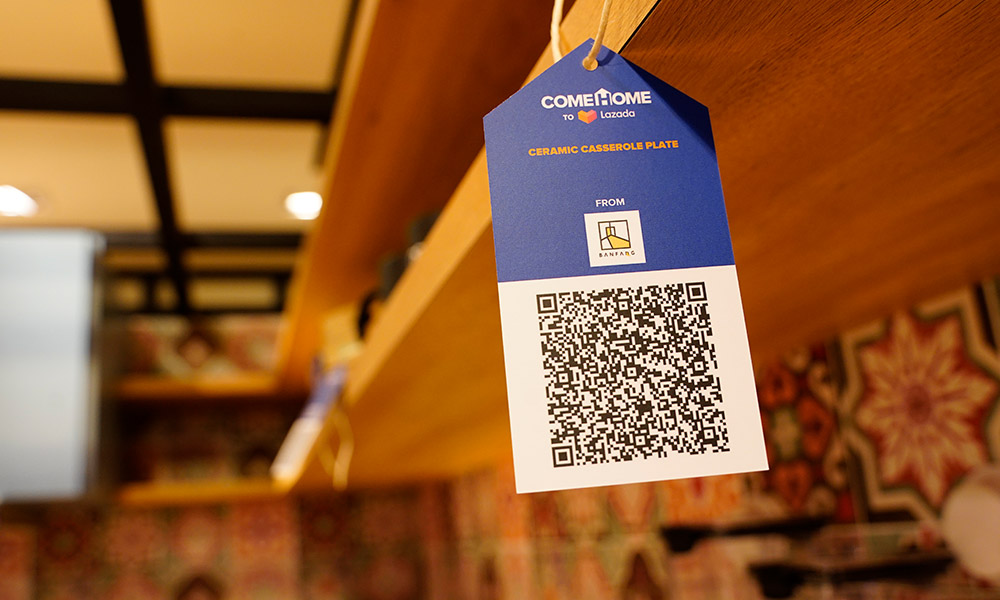 Heck, there's even a bathroom set-up that provides ideas on how you can have your own 5-star looking bathroom, equipped with a KOHLER two-piece toilet and sink that'll make you feel like you were in a luxury hotel.
Although Come Home to Lazada doesn't have every single online selection displayed, the pop-up space is still packed with a good collection of the latest products which you can test first-hand whether it's the latest Sonos soundbars, Prism monitors, Nitro gaming chairs, Akemi beds or Philips lighting.
There isn't actually any difference between making these purchases online because essentially, you're shopping through the Lazada app which you can do anywhere else. What Lazada is taking a step-up from this shopping process is to add the whole touch-feel experience and giving you the additional service and support you need instead of jumping the gun on products you've only read reviews online.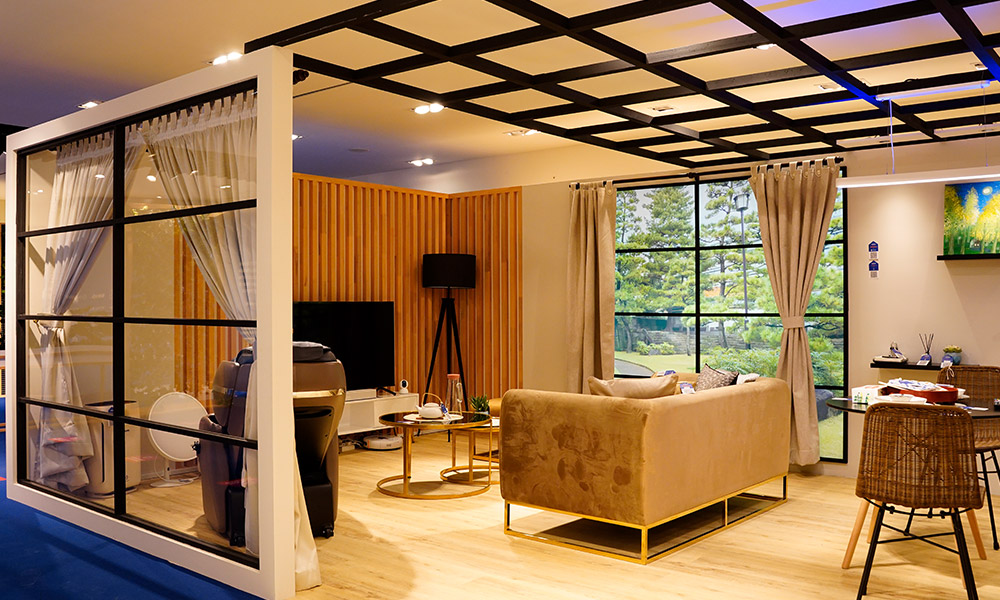 To top it all off, RedMart also has a dedicated area with its Private Label house brand of pantry staples that you can peruse, such as exclusive and imported dry goods, meat, and condiments. After all, what's a nice home without a well sticked refrigerator?
The Come Home to Lazada could be a wholesome plan to spend your weekends if you want to enjoy an offline shopping experience, whether you're looking to test certain electronics out or just want to find some inspiration for your home makeover.
The entire event will also hold a variety of activities such as painting and robotics workshops during weekend afternoons.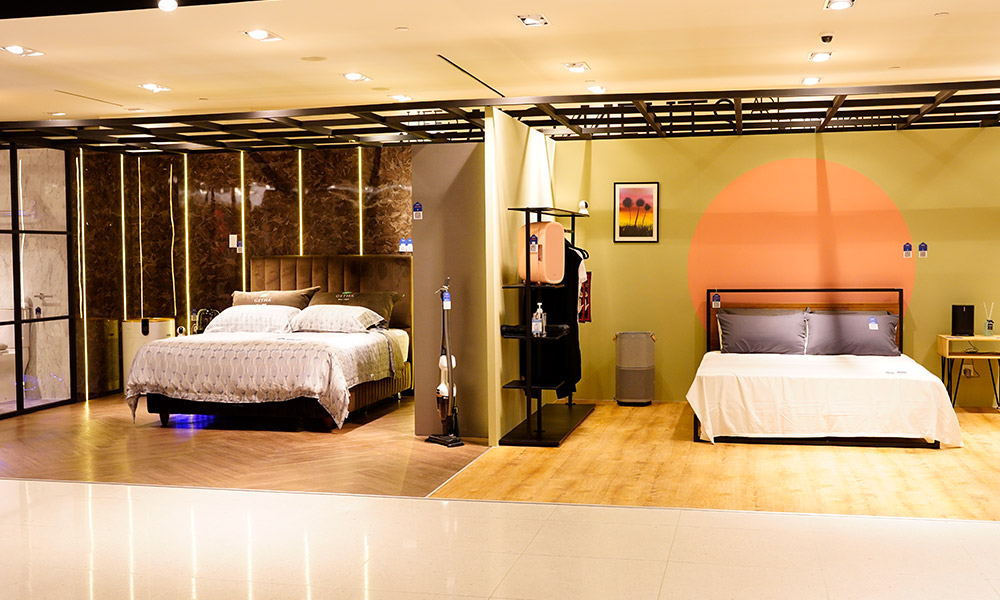 Come Home to Lazada will run from 2 April to 18 April 2021 at Raffles City Shopping Centre.
Find out more about the event by downloading the Lazada app.