* Warning: major spoilers ahead! *
Marvel Studios' Eternals saw the debut of 10 new characters, well technically 11. Actually, 13.
Aside from the Eternals, the superhero movie teased the possible debut of Kit Harington's Black Knight sometime in the future. Not only that, the mid-credits scene saw Harry Styles come on board the Domo as another Eternal and Thanos' brother, Eros.
Now that takes the character count to 12. But who's the lucky 13th character?
Brace yourself.
It's Blade.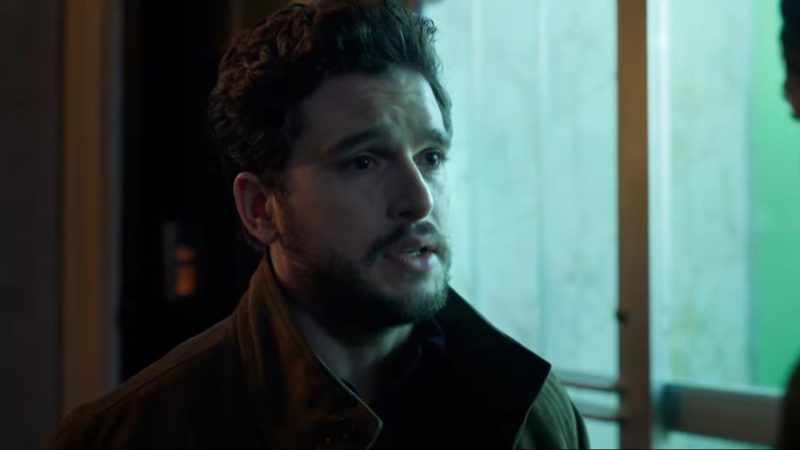 In the final credits scene, Dane Whitman aka Black Knight is staring at a case with his family crest on it before finally opening in it. In it, lays the legendary Ebony Blade. As he prepares to touch the sword, a voice booms from behind him.
"Sure you're ready for that, Mr. Whitman?" he said.
In an interview with Fandom, director Chloé Zhao revealed the character to be Blade.
"That was the voice of one of my favorite superheroes, Mr. Blade himself. Blade, Blade, Blade, yeah!" said Zhao.
A Blade movie has been in the works for a long time and fans have been anticipating the character's big Marvel Cinematic Universe (MCU) entrance. Although Zhao remains tight-lipped about Blade's solo movie, she called actor Mahershala Ali a "treasure" and that it would be "epic".
Just like how the Eternals act as a gateway to Black Knight's debut, Dane is to be Blade's.
Said Harington in the same interview with Fandom, "It's really cool. [Chloé] texted me about that a couple of weeks ago and it sort of blew my mind. I didn't know that that would be the case, so it's pretty exciting for me."
"I came into this knowing that there would be, hopefully, some cool possibilities for the future and also looking at the character and responding to the character as I saw it on every level, in every platform. So yeah, this is a great intro into the Marvel world and I'm just very happy that this movie is the one that I got to do it in."
Eternals is now out in cinemas.