With less than two months to Ratchet & Clank: Rift Apart's release, Insomniac Games has just released a brand-new look at the game via Sony's recent State of Play showcase.
With a drought of PS5-exclusive titles since the console's launch last November, gamers have been waiting for more next-gen exclusives that would harness the power of the PS5. With only Spider-Man: Miles Morales and Demon's Souls at launch, today's release of Returnal should keep PS5 owners busy enough till Ratchet & Clank's return in June.
Take a look at 16 minutes of PS5 gameplay in 4K resolution with the new character, Rivet, and deeper looks at some of the new weapons as well as glimpses at the variety of worlds and characters.
Sticking to its roots and legacy, Rift Apart will retain the pillars of the games even after 19 years. Featuring the usual over-the-top weapons, peculiar locations, and unique enemies, the new game will set you on a thrilling adventure of nostalgia and novelty.
The game explores the evolving story and relationship of our iconic buddies Ratchet and Clank, as they travel across the universe to prevent the catastrophic dimensional collapse of the world. As usual, it will focus on their friendship and how they take on enthralling villains and a deeper discovery of their bond. The game will utilize the next-gen console's features like ray tracing hardware and haptic feedback to improve the overall gameplay experience.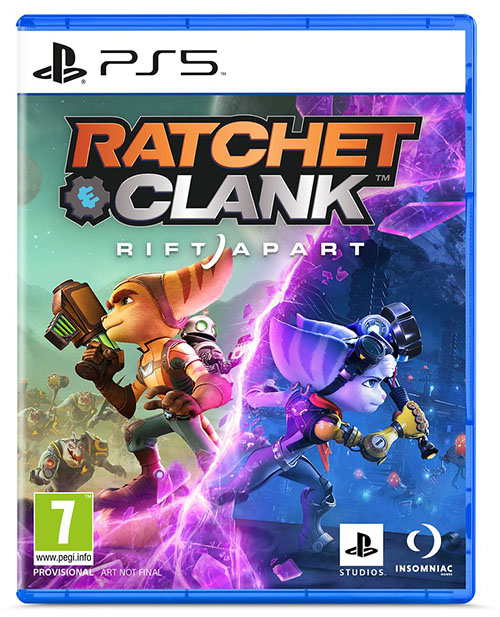 With the game's new design combined with PlayStation 5's processing power and its inclusion of a custom solid-state drive storage (SSD), players should be able to enjoy fast loads and jump in between worlds seamlessly as they are all loaded in a single level to soak themselves in an all-new immersive experience. Rift Apart will definitely take the franchise into its next stage of gaming.
Ahead of its release, read more about Ratchet & Clank's 19-year-long history as we take a trip down memory lane with the 16 games you may or may not have played since the PlayStation 2 era.
Ratchet & Clank: Rift Apart will release exclusively on the PlayStation 5 on 11 June 2021.
---

Drop a Facebook comment below!