Every good thing must eventually come to an end, and with every ending, a new beginning occurs.
Fans of Doctor Who are no strangers to change and with 13 Doctors across the show's 13 seasons since its 2005 revival, along with numerous showrunners during that time, the latest 13th season of Doctor Who says goodbye to showrunner Chris Chibnall and the good Doctor herself, Jodie Whitaker, while adding new characters and monsters to the popular British sci-fi series.
The biggest change to see in season 13, is that unlike previous seasons, the season is one entire story unfolding across multiple episodes so instead of individual stories peppered with key episodes, this will be the first time that the show tells one serialised story across six episodes.
The change, according to showrunner Chibnall, is due to the COVID-19 pandemic that affected production, but enabled them to take this route to wrap up the current series with the first female Doctor. Although a challenge, Chibnall welcomed it as it allowed him to change up the show's storytelling, as well as blow up the world of Doctor Who as we know it.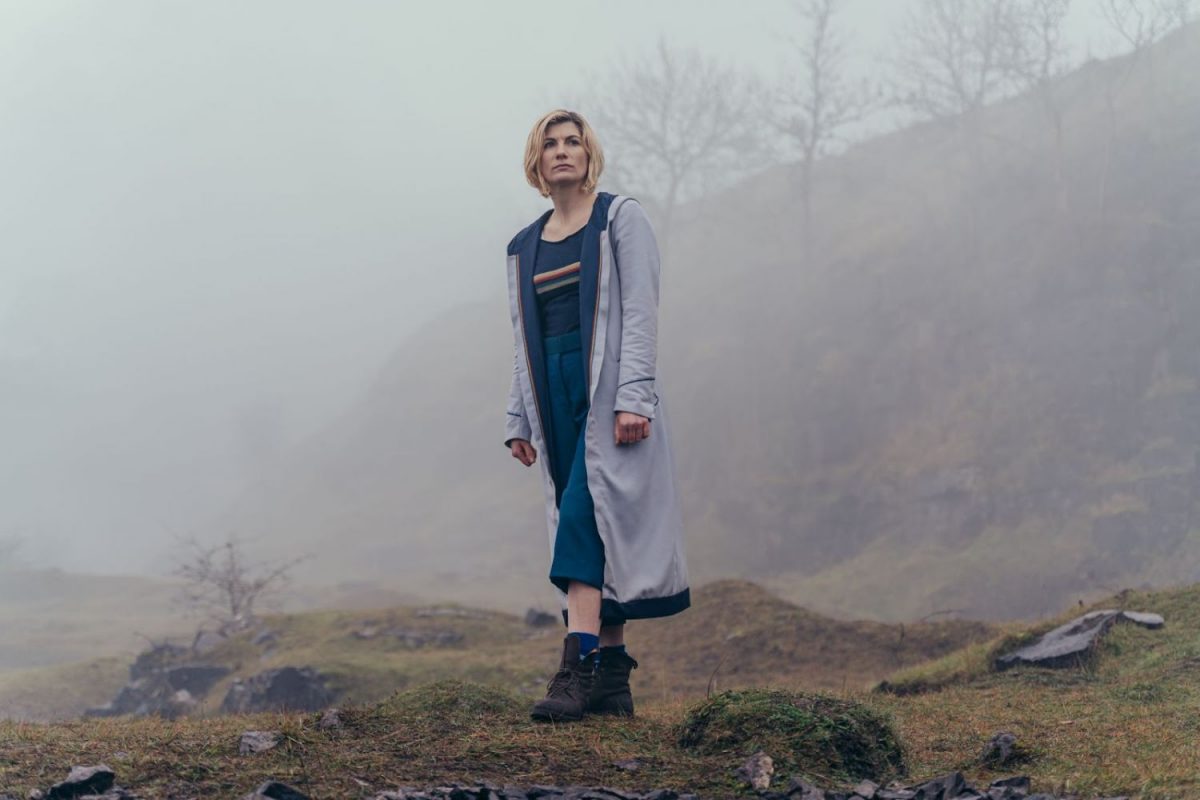 "We knew we had to reinvent and reimagine the show to deal with the production implications of COVID, and there were two ways we could go – we could go lots of little stories set in a room with two people, or we could blow up the universe in episode one and then go from there. We went with the blowing up the universe strategy," explained Chibnall at a press conference that Geek Culture attended.
"And what it does is it enables us to change the rhythm of the storytelling, it changes the way you tell the stories, it changes the way we deal with characters. Characters who go across more than one episode, monsters who go across more than one episode and it's probably more in line with other TV shows that you're watching currently."
Doctor Who has seen plenty of monsters, from the cute yet deadly Adipose to the scary and genocidal Daleks, and Chibnall is saying goodbye by bringing back fan-favourite monsters and, of course, introducing new ones to the rich universe.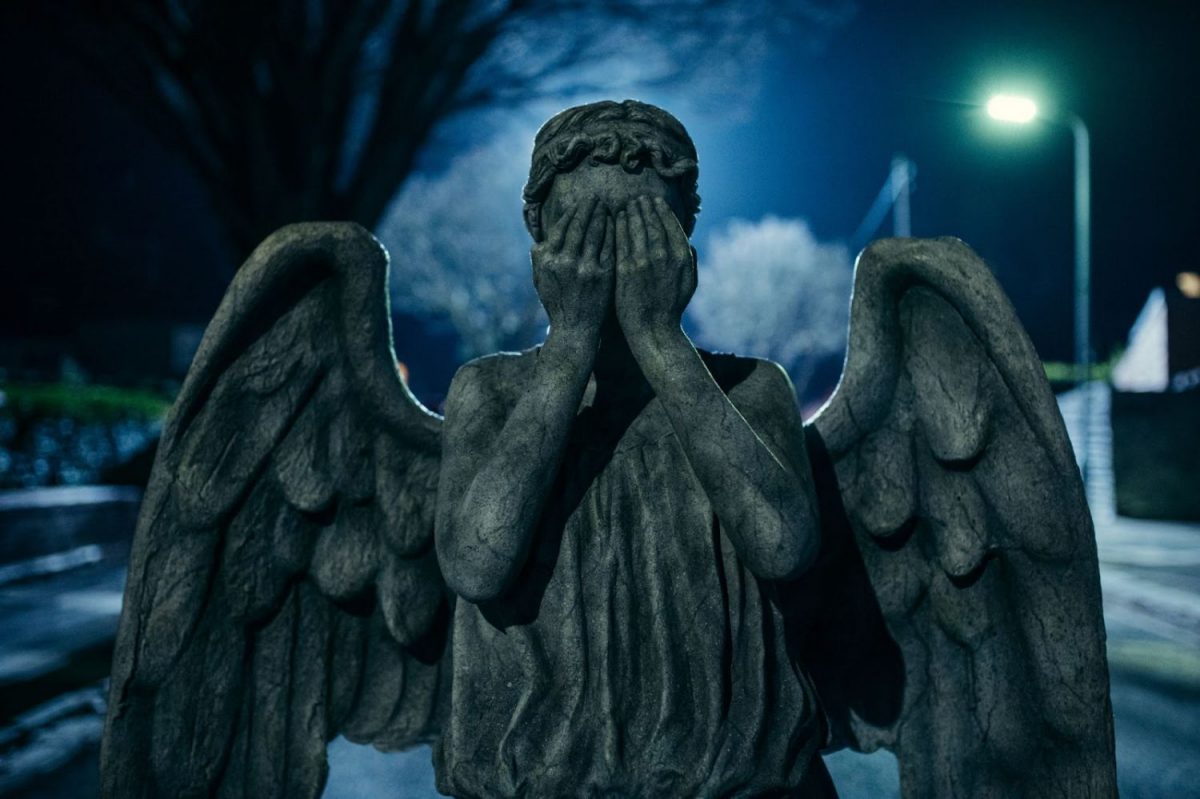 "You're going to see Weeping Angels and you're also going to see Sontarans. They're coming back. You might see an Ood knocking about at some point as well, later on in the series. So, some returning monsters and some new ones as well, so it's a really lovely mix," smiled Chibnall.
With new monsters coming, Doctor Who also sees new characters – human ones to be clear. Playing Dan Lewis is British comedian John Bishop, and joining him is Game of Thrones' Jacob Anderson as Vinder.
Bishop's character Dan joins forces with the Doctor and Yazmin (Mandip Gill), and for the most part, is an accidental hero. He is a childlike and humble character who only wants the Doctor and Yazmin to be happy and immediately clicks with the duo in a warm and funny way.
Vinder on the other hand, is a fighter pilot with his own ship and is a man of honour. Like Dan, Vinder is an action hero. His character is one that will have you rooting for him till the end, only to have your heart broken. How exactly? You'll have to watch the series to find out.
Anderson had always been a fan of the series since he was 12, even auditioning as Rory Williams at one point in his career The now 31-year-old actor is still in disbelief that he's part of a series that has brought him plenty of childhood memories and nostalgia.
"This is a bit of a bucket list thing for me, this whole thing. I never thought I'd get a call like this. Doctor Who has been throughout my life. I had a babysitter or I guess her mum who had VHS of the serials from the McCoy era. She wasn't a very good babysitter so I watched them a lot," laughed Anderson.
Recalling what it's like to step foot on set, the actor couldn't help but smile even wider.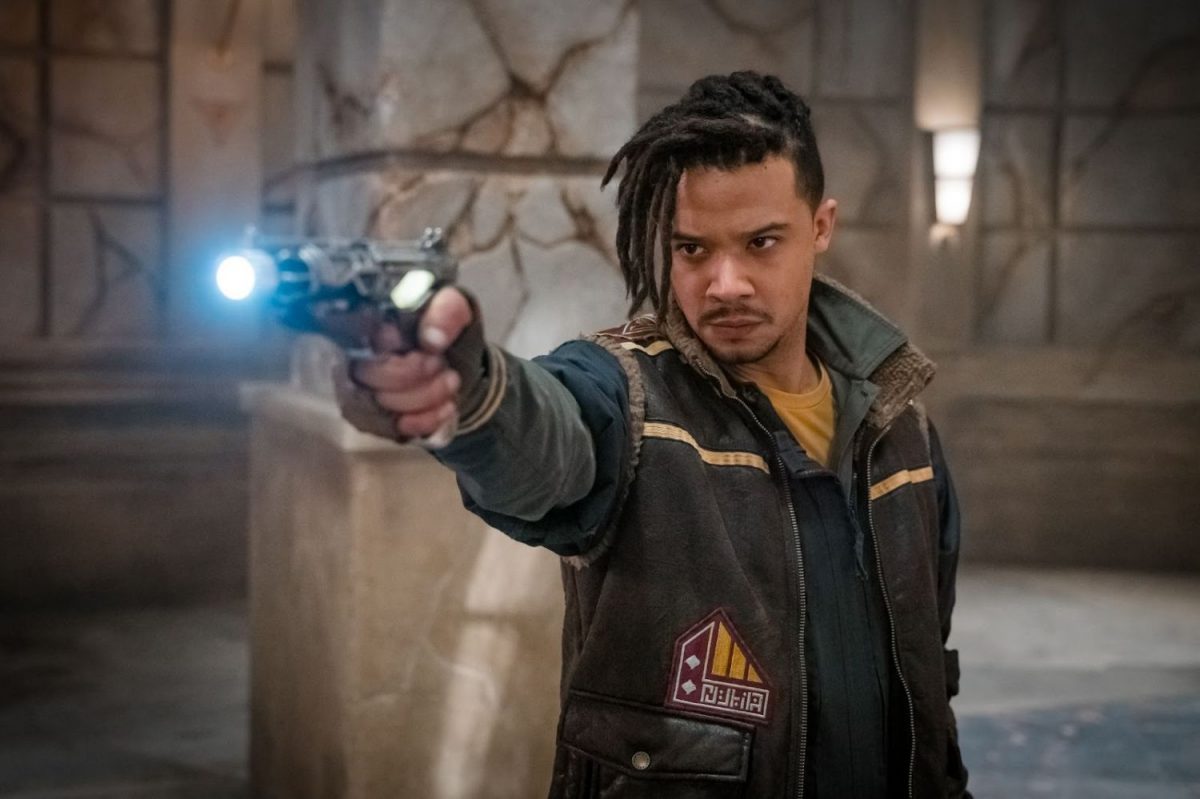 "So I have that side of it, where I'm seeing the TARDIS and I still every now and then I just kind of snap out of it and think, 'What am I doing, what is going on, this is mad, amazing!'," shared Anderson.
"My five, six-year-old self just explodes inside my body like 'Wow, look at all of the things, you're there, you're in your memory, or something,' so there's that side of it. Then there's also just the side of it of feeling like starting a completely new job with people whose company I just really, really enjoy."
Bishop had a different experience than Anderson. The 54-year old isn't a Whovian and at the start, turned down the opportunity as he had plans to do a tour of his own. When the global pandemic hit, Bishop's tour got canceled and was honoured that showrunner Chibnall came calling once again.
The comedian and former football player auditioned for the role via Zoom and had a chemistry test with lead actress Whitaker not soon after. Comparing the audition process to having a trial at Wembley Stadium, Bishop is now thankful that his tour was canceled.
"I then had to do an audition on zoom, so I had the phone pinned up against the wall with some blue tac, and then when I got through that, I had to come down to Cardiff to do a chemistry audition with Jodie to see if we got on," said Bishop.
"That was on the TARDIS so my application for the job was on the TARDIS and I thought if I get it, it's a bonus. It's like somebody saying we're going to give a trial but you can have the trial at Wembley you think, it's alright I've done it."
"To get an opportunity like this, I think we all know, particularly for Jodie and Mandip, who have had more series under their belts, this lasts beyond anything else that you might do in your career. This is the one thing that people will come back to and that's nice to have anything that's like that," continued Bishop.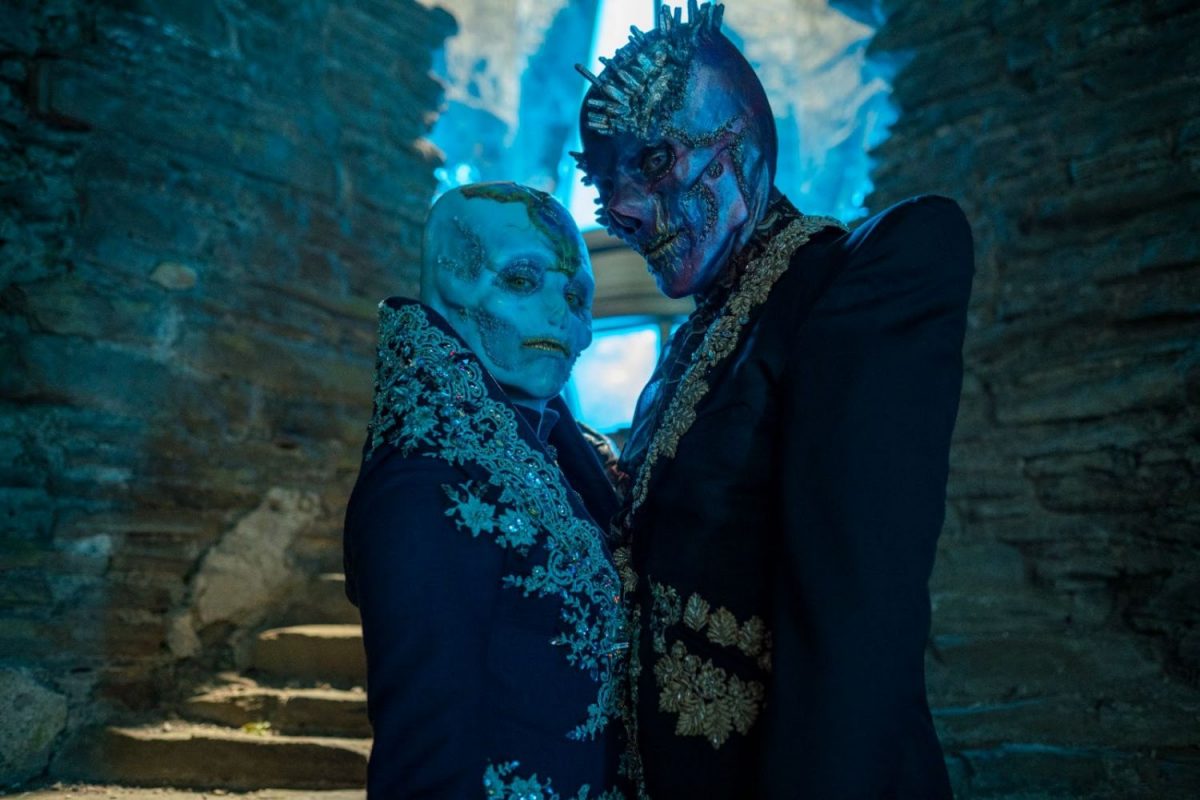 Shiny new elements aside, season 13 of Doctor Who is Whitaker's last season as the titular character too. Whitaker first joined the series in 2018 and after 3 seasons as the Doctor, is parting ways with the show entirely.
Admittedly, the actress has been in grief about leaving the project, often crying during interviews and press events when asked about how she feels about leaving. The actress even admitted to avoiding the thoughts of this season being her last. Despite her sadness, Whitaker can still appreciate her years with the series and understands that it's time for a new Doctor to take the screen.
"I always knew, I know that this is the best time I will ever have on a job. I have felt like that from the start of it," Whitaker opened up. "Like even thinking about leaving just makes me upset but this show needs new energy and the Doctor, the joy of this part is you hand on your boots. You hand them on and I don't know who but whoever that is, what a thing to be able to go 'ah you're going to have a right time'."
"I think for me this Doctor is Chris' Doctor, so it's right. If everyone comes up to you forever going 'I'm a Doctor Who fan' then that's an absolute joy because it's been such a pleasure. It's also letting go of it, I feel like I'll be filled with a lot of grief for it," continued Whitaker.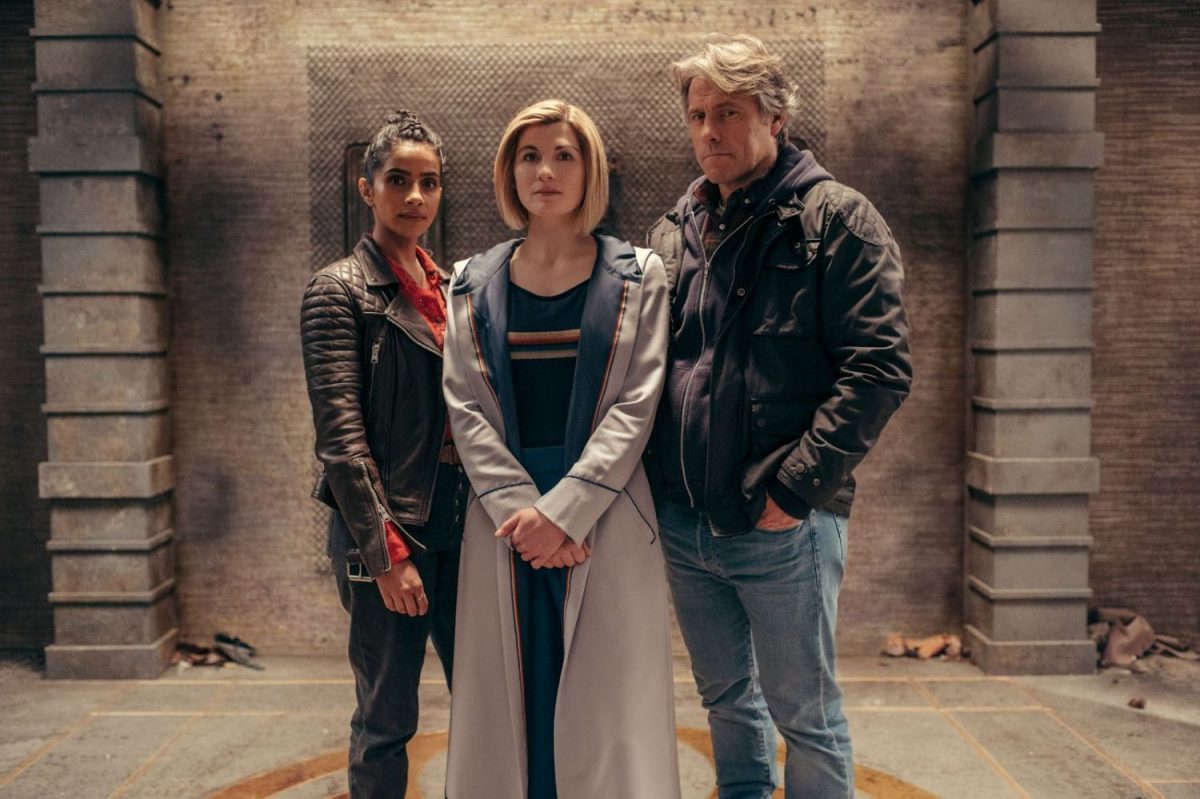 Although no new actor or actress has been announced to take over the role as Doctor, Chibnall will be passing on the baton to returning showrunner Russell Davies. Davies was behind the show's revival in 2005 and helmed the project during David Tennant's time as the 10th doctor before stepping down in 2009, when he was succeeded by Sherlock showrunner, Steven Moffat.
"It's been such a laugh, and such a privilege and I think we've been deliberately very mindful of living it as we've gone and of being in the moment doing it. Obviously I've known Russell and Steven for a long time and part of their advice was just enjoy it while you're doing it because afterwards you really miss it and so we've definitely approached it like that," said Chibnall when asked about passing the baton back to Davies.
"I don't really feel any sadness about the end approaching. It's just like 'Oh, we came in and we did what we set out to do', and I feel like there's been an incredible atmosphere while we've been doing it so it feels really good and, frankly, you know I'll get to see my family again which will be really nice."
Doctor Who Season 13 premieres in Singapore on 3 November on BBC Player and 8 November on BBC First (StarHub Channel 502).