Djimon Hounsou — who you might best remember as Korath the Pursuer from the first Guardians of the Galaxy movie — has been cast as the Wizard in DC's upcoming Shazam! film.
While filming has actually wrapped, Warner Brothers has for some reason decided to keep the casting a secret until breaking the news to Entertainment Weekly yesterday. It was widely speculated that This Is Us actor Ron Cephas Jones would take up the role, but it's reported that those plans fell through due to scheduling issues.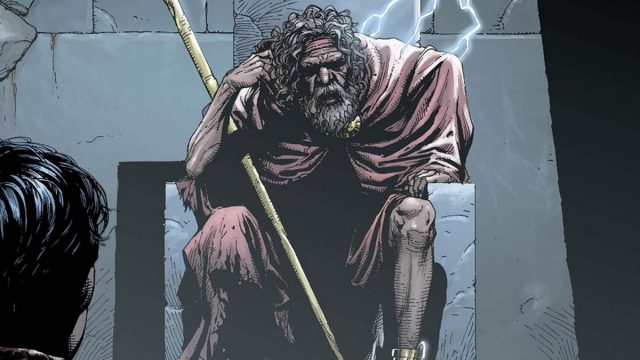 The 3,000-year-old Wizard plays an important part in the film, being the character who gives teenage orphan Billy Batson the power to transform into a grown-up superhero by shouting the word "Shazam" (each letter represents the power of a Greek god). Zachary Levi assumes the role of the latter, but we've yet to see any footage of him in action. SDCC 2018, perhaps?
Hounsou will reprise his role as Korath the Pursuer in Captain Marvel next March, while Shazam! is slated to hit theatres a month later on April 5 2019. Interestingly, this makes him one of the few actors who has had roles in both Marvel and DC films, alongside Ben Affleck, Ryan Reynolds, and Tommy Lee Jones.
Jared grew up on a healthy diet of Spider-Man comics and video games, and considers defeating his first dragon in Skyrim to be one of his greatest achievements in life. When he's not giving in to his Funko Pop addiction, you can find him training to become a professional wrestler (no, really).
---

Drop a Facebook comment below!