With the opening of Disneyland's Star Wars: Galaxy's Edge last year, Star Wars fans have been spoilt with park-exclusive build-your-own-lightsabers, build-your-own-droids, souvenir drink mugs at the Cantina, and tons of other exclusive merchandise sold only at the Black Spire Outpost.
In the past, there have been collectible Star Wars themed popcorn buckets sold in Tomorrowland with the likes of R2-D2, BB-8, Darth Vader's helmet, and even a TIE Fighter.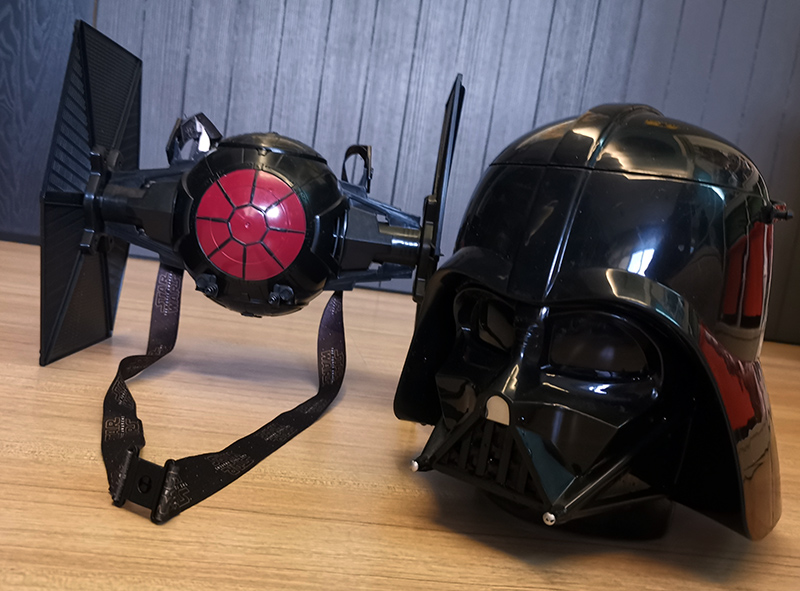 This time around, Disney has outdone itself with a massive and detailed Millennium Falcon French Fry Bucket. The thrusters even light-up, and park-goers can hang the giant hunk of junk around their necks via a neck strap.
What's interesting to note is the fact that the Falcon's radar dish is not the updated round dish as seen in The Rise of Skywalker, but the rectangle one from the previous two episodes, even though this is released after the final episode just last month. Then again, it's probably to match up with the 1:1 scale Millennium Falcon sitting right in the middle of Galaxy's Edge.
This is how the bucket opens up to reveal a somewhat shallow space for placing the fries. Not quite sure how practical it is, but who cares, it's the Millennium Falcon!
If you happen to be at Disneyland (in Hong Kong too!) this month, you should still be able to find it at the Galactic Grill in Tomorrowland for USD24.99. But looking at how the internet is going bonkers over this, these "buckets" are most likely going to run out pretty fast.