Come 2020, Diego Luna will once again be returning to the Force as filming for the untitled Star Wars Rogue One prequel series will begin filming sometime this year.
Luna will be reprising his role as Cassian Andor for the prequel series that will premiere on Disney+.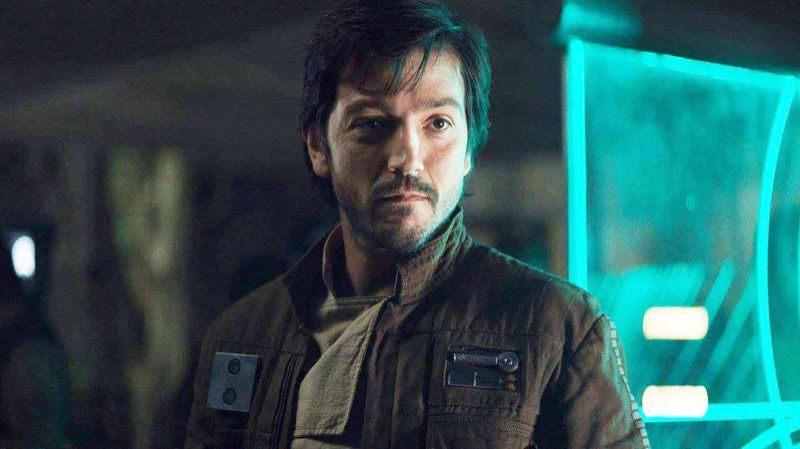 "Yes, we are doing it. We are doing it this year," Luna said in an interview with Entertainment Tonight at a special screening for season two of Netflix's Narcos: Mexico. "It's happening, and I'm getting ready for it."
"I can't wait to go back to that universe. I had so much fun. I really like Rogue One, so it's nice to go back to that universe," Luna added in another interview with Variety.
"It is a different approach because of the beauty and it's how things happen. It's not just what happens. It's not the typical way of approaching a story. It's about how things happen, which in fact, is the same that happened in Rogue One," he continued. "You know the ending, but you don't know how it happened, and we have that challenge in front of us again, which is exciting."
The Rogue One series was originally supposed to start productions in 2019, unfortunately, it got delayed. The series will follow the adventures of Cassian and his droid sidekick K2-SO (Alan Tudyk) and is set in the time when the Rebel Alliance was still being formed to combat the Empire.
It's been announced by Disney CEO Bob Iger that the Star Wars franchise will be taking a more TV-focused approach for the next few years, with additions such as The Mandalorian, Luna's upcoming Rogue One prequel series, and a series centred around the Jedi master Obi-Wan Kenobi starring Ewan McGregor.
No release date for the Cassian Andor series has been announced yet but with any luck, it should be released sometime in 2021.
---

Drop a Facebook comment below!