As the latest entry in the Star Wars saga, The Last Jedi, nears its debut in theatres worldwide in just over a week, the accompanying furore will only get busier. We only got wind of Columbia latest range of Star Wars-inspired winterwear just yesterday, and now, it appears that commemorative banknotes featuring The Last Jedi will soon be up for grabs!
Limited to just 1,000 pieces, the banknotes celebrating the release of the movie will be available via the eBay Star Wars shop from December 7, in addition to 50 other unique premium notes that will be up for auction for 10 days until December 17th.
The 1,000 banknotes are valued at £100 each and approved, as well as printed by the British banknote manufacturer, De La Rue.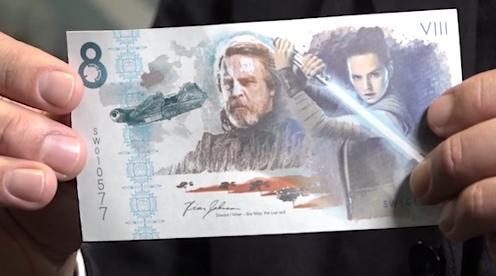 Not only do you get awesome Star Wars imagery on said notes, there are also several cool elements to the notes. Emblems of the First Order and the Resistance can be found, the signature of director Rian Johnson is also present, and finally, hidden scenes that only reveal themselves under UV light, pretty cool for bank notes!
Proceeds raised from the commemorative banknotes sale and auction will go to the UK-based charity, Together for Short Lives, which supports children's hospices and children with life-threatening/life-limiting conditions.
This will be done on the behalf of Star Wars: Force for Change, a charitable cause designed to "empower and improve the lives of children around the world."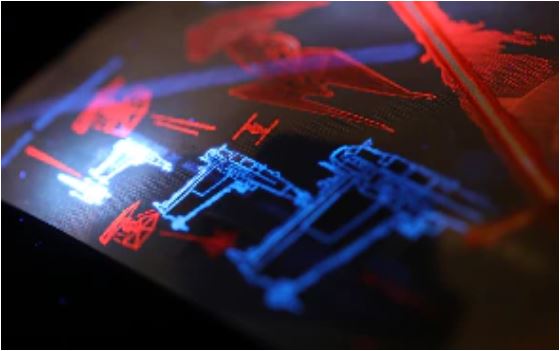 This is all part of the Star Wars: Made GREAT in Britain initiative, which is celebrating the fact that the space epic has long been filmed in the United Kingdoms, starting way back in 1977 at Elstree Studios in Hertfordshire.
It's incredibly exciting to be part of this one of a kind initiative to mark the release of The Last Jedi and for such a fantastic cause. It was a joy filming in the UK and working with a British crew and I'm delighted the GREAT Britain Campaign and De La Rue are celebrating this with the commemorative note.

Rian Johnson, Director