Now that the Transformers franchise is going through a thematic reboot with Bumblebee, Paramount is looking to take its other Hasbro tie-up film series in a new direction.
With two movies under its belt, The Rise of Cobra and Retaliation — both performing pretty decently at the box office — G.I. Joe's been a lucrative enough sell on the silver screen. But evidently, Paramount knows its foolhardy rest on one's laurels, especially in Hollywood's rapidly shifting landscape, with Disney bulldozing their way to world-domination one blockbuster at a time.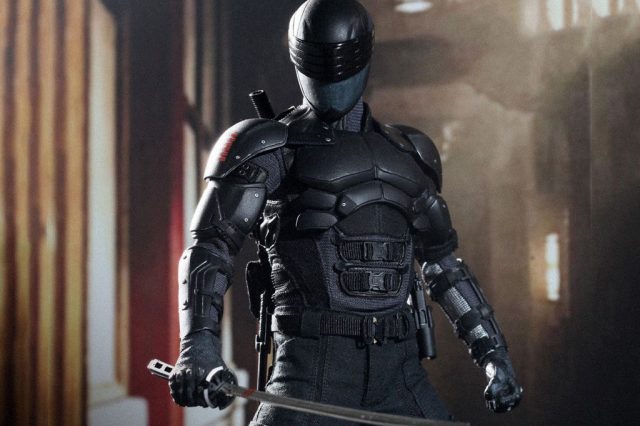 So they've taken to the writer's room to try and see what works, and Evan Spiliotopoulos — who's written for Beauty and the Beast and The Huntsman: Winter's War — has been brought onto the team to pen the screenplay for G.I. Joe's upcoming spin-off instalment, Snake Eyes.
With that settled, Paramount's now looking for a director, and they're currently in talks with Robert Schwentke — whom you may recognise for his work on The Divergent Series: Insurgent and Allegiant.
Snake Eyes is the silent, katana-wielding, ninja-trained operative of the team, who's widely popular because of the mystery he's wrapped himself in, and… also, probably because he's a ninja-soldier, you don't get much more badass than that (unless you're Blizzard, and you throw in cyborg bits for good measure).
We're kind of wondering how we're going to get through two hours with an utterly silent protagonist, but hey, you know what they say, action speaks louder than words. And we're pretty sure the film's going to be jam-packed with action. Although considering Schwentke's foray into World War II drama with The Captain, we may be seeing something more dark-and-serious for Snake Eyes.
There really isn't much else for us to go on at the moment. While the light-hearted, mind-numbing action's always been an easy crowd-pleaser, we think we'll appreciate a more brutal, emotionally poignant take on the G.I. Joe franchise.