Truth be told, there are probably already more than enough Decathlon stores in Singapore. However, the need to keep fit has never been more pertinent than ever, regardless of the occasion. And what better way to do it than with a super-snappy shopping experience?
The French sporting goods retailer recently opened its fifth flagship experience store at The Centrepoint in Orchard, which officially opens on 12 September. This is one of the largest Decathlons on the island, spanning a massive 3,200 square feet across two storeys – the first duplex outlet. It also holds one of the most comprehensive catalogues out of all its stores in Singapore, with over 6,000 products for over 50 sports to ensure there is literally something for everyone.
Within minutes of stepping into the store, we got the sense that this Decathlon is a little different from most of the other outlets, and in a good way. Like the Singapore Lab at Stadium Boulevard, this store relies most on automation and cashier-less shopping, to streamline the shopping experience for customers. There are still staff roaming around the aisles to replenish stock and answer customer queries.
Helping the human staff out are robot units called PALs. Like a certain silent protector and watchful guardian of Gotham City, they glide around the store (there's one for each floor of this outlet), constantly scanning shelves to check for stocks on a 24/7 basis. They won't bite, but they won't say hi either, as they're dead-set on doing their sole job.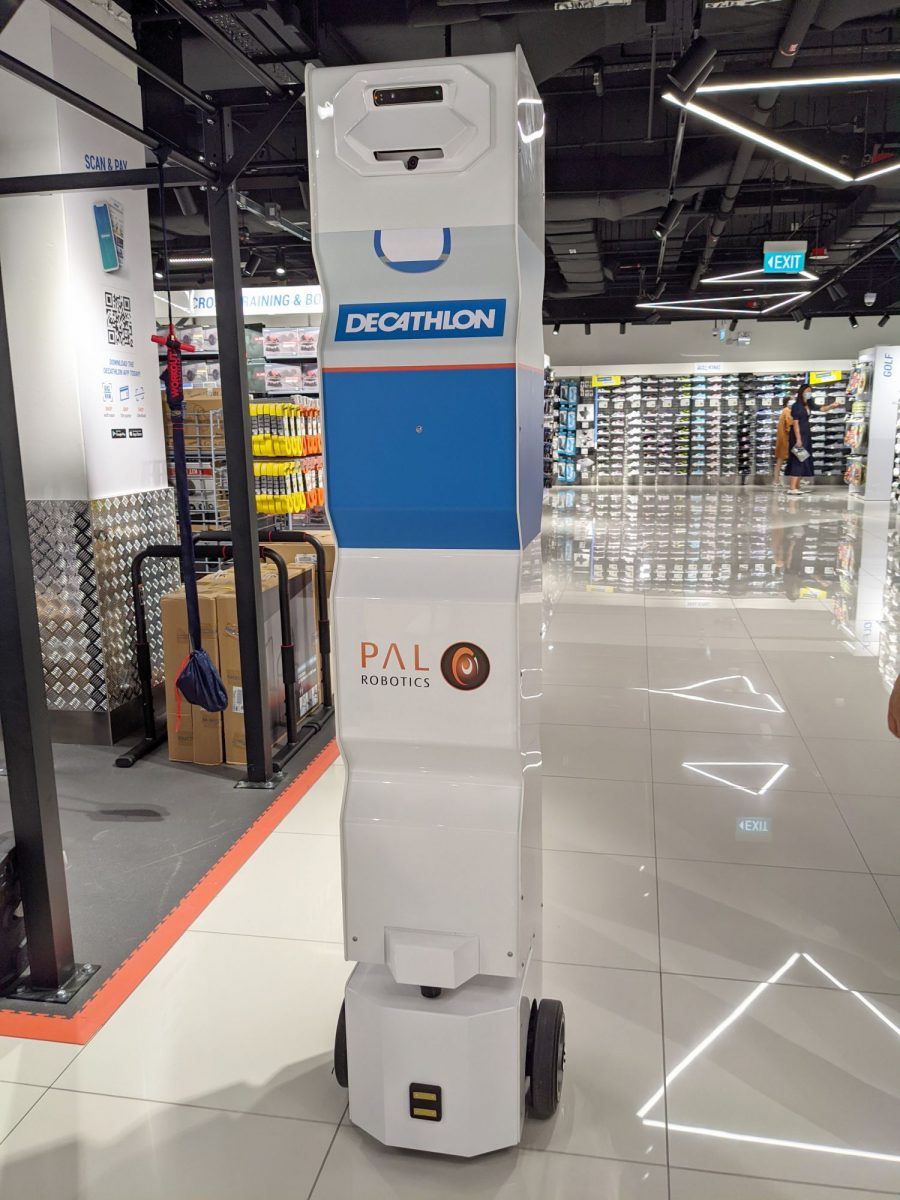 To make the customer's time spent here even more fruitful, there are various dedicated experiential stations situated around the store to give them a more accurate feel of using said product. One of the more standout experiential stations was the tent-pitching one, where users had to literally put on a VR headset to get a sense of how pitching one of Decathlon's very own tents was like in the outdoors. While no one will probably be camping outdoors during these strange times, it would probably be best to stock up on camping equipment for when it's possible to do so again safely.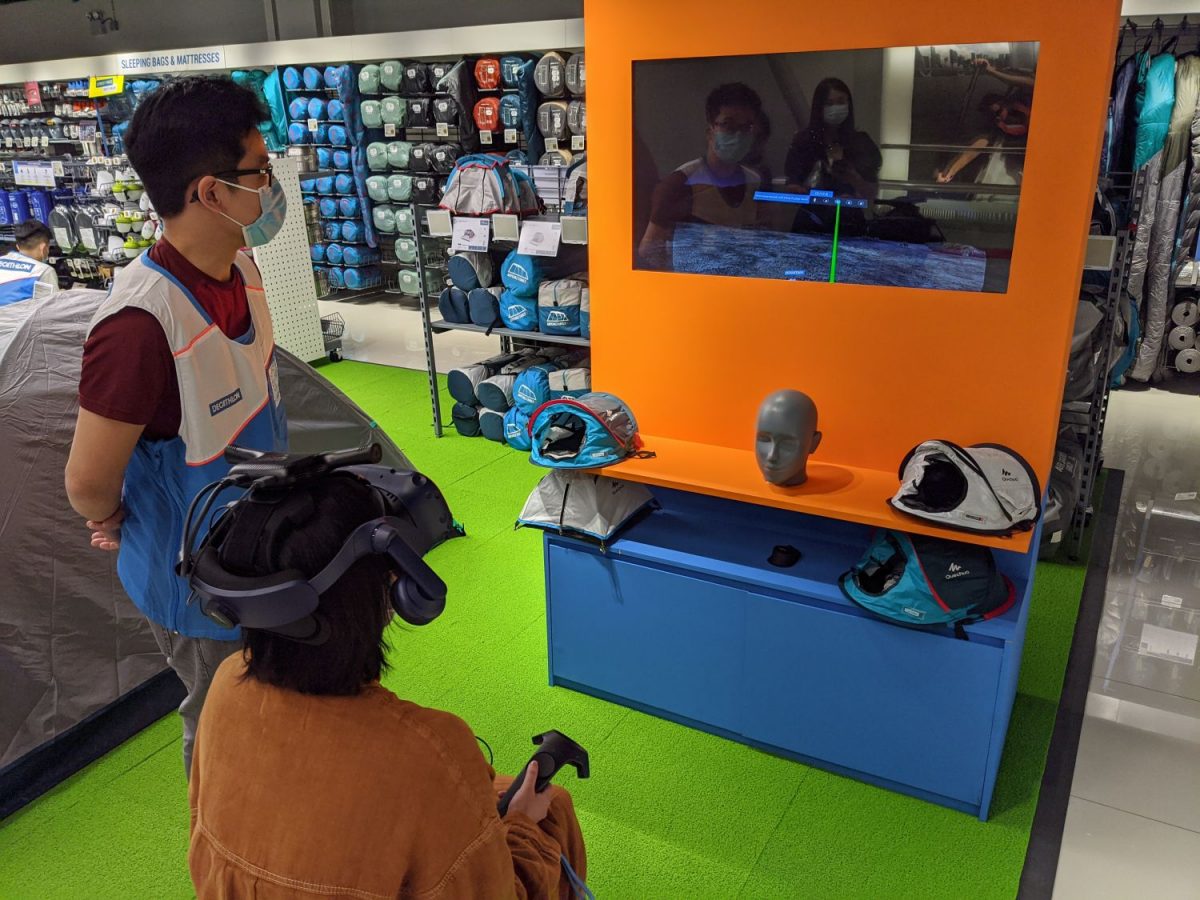 Other experiential stations include a hiking bag testing zone, where you try out the maximum loadout for various backpack sizes (a la the inventory section in Hideo Kojima's Death Stranding), a foot measurement section that gives you an accurate measurement of your feet and what kind of shoes are best for them, and a scooter/inline skate testing zone, where you literally just take the scooter or skates you want out for a quick spin before deciding to purchase it.
Speaking of purchasing, the checkout experience is probably as smooth as can be in any Decathlon outlet. All one needs to do is find one of the checkout stations (image below), place all their items into the basket, and they will automatically be added to cart so they can be checked out. This is thanks to an RFID sensor on the machine, which detects which items are placed on the basket. Admittedly, it might take some time getting used to, but it's really that simple to use, and is a feature that absolutely needs to be in supermarkets.
Also, as part of Decathlon's push for a more sustainable future, it has done away with conventional plastic bags, and encourage customers to bring their own bags to take their purchases away. But of course, there are always the handy foldable blue bags made out of 100% recycled plastic bottles that you can opt to store your goods in for a small fee.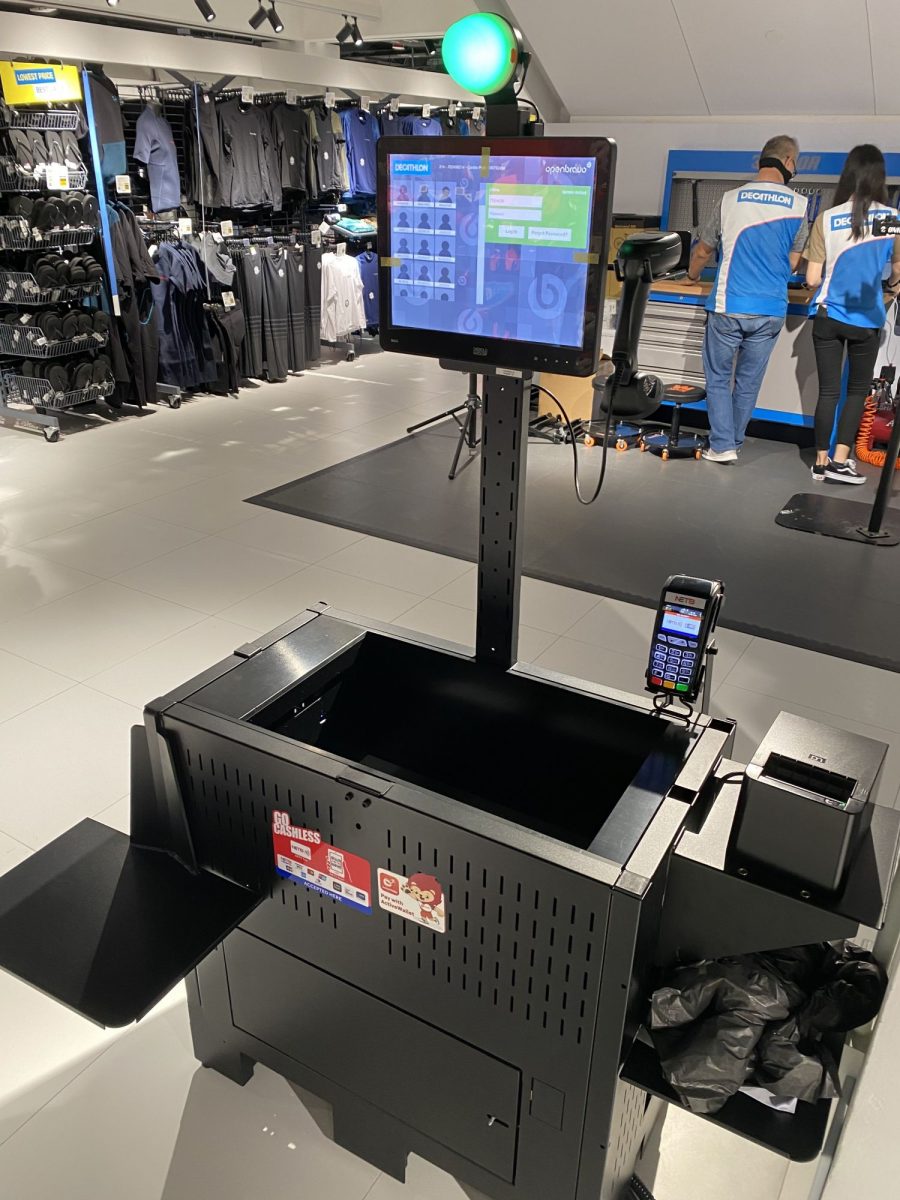 As if this automated checkout isn't snappy enough, one can literally check out their items on their phone via the Decathlon app. All one needs to do is press the "Scan" button on the front page of the app, which will then prompt the user to scan the QR code on the product tag on the shelf, after which a product listing will appear, and if there is stock, will prompt you to add it to cart for immediate checkout or delivery. It's that simple and setting up takes you no longer than a couple of minutes to get started (and it's free!).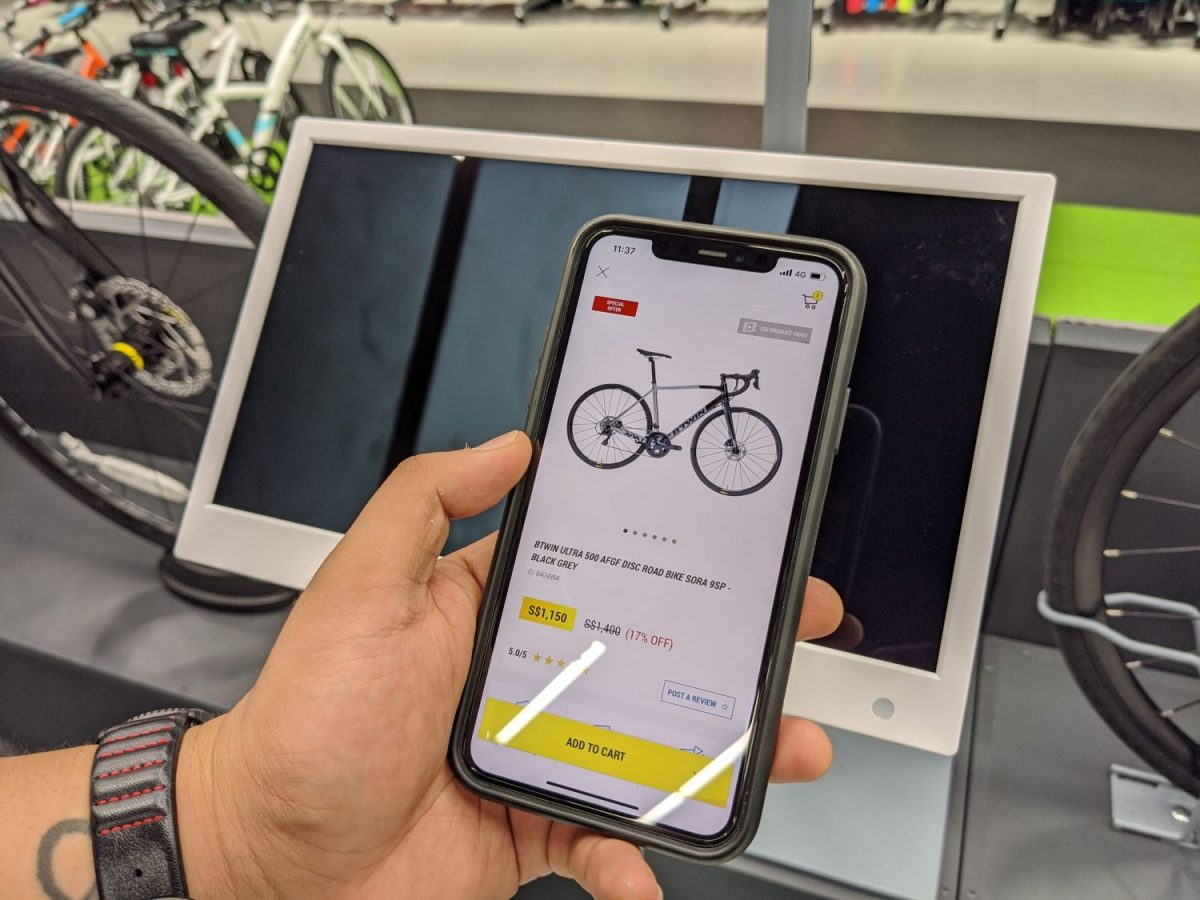 For bulky items such as bicycles and surfboards, customers can opt for a scheduled delivery to their doorstep instead. This can be arranged on the Decathlon app, and can be as early as same-day delivery (provided you come in early to make the purchase).
We're just scratching the surface of the wonders one can discover at the Decathlon experience store at The Centrepoint, which opens on Saturday, 12 September.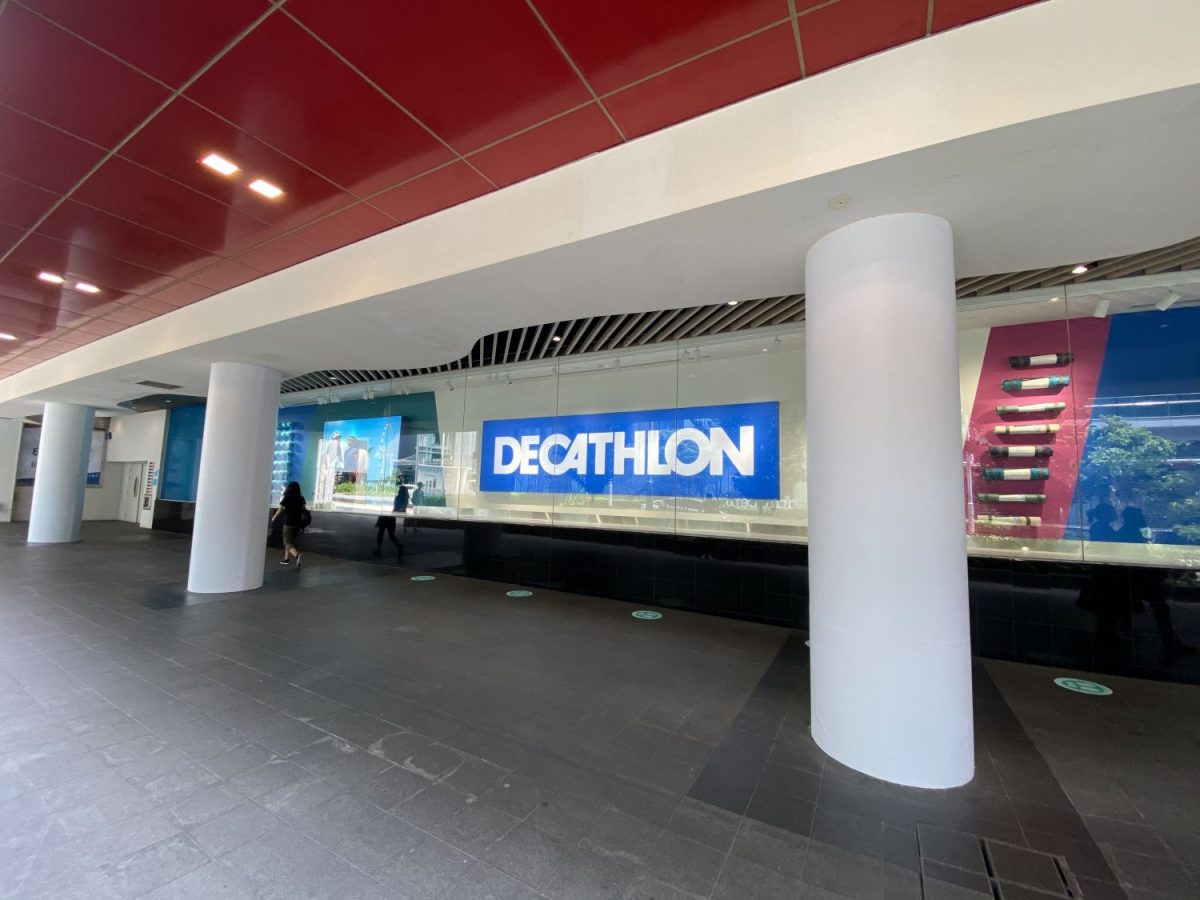 In case you are in need of new fitness equipment at really affordable prices, here is the address:
Decathlon Orchard @ The Centrepoint
Venue: 176 Orchard Rd, #01-14/15/16/17, The Centrepoint, Singapore 238843
Opening hours: 10am – 10pm daily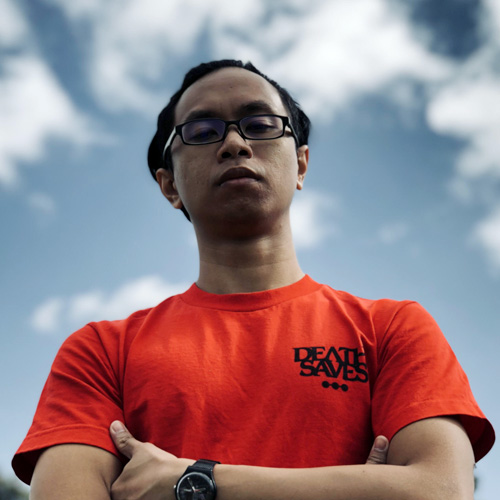 Marion has a serious RPG addiction. Sometimes it bleeds into real life; he forgets to sleep because he thinks he has a Witcher's body clock. Forgive him in advance if he suddenly blurts out terms such as "Mind Flayer" and "Magic Missile", because never once does he stop thinking about his next Dungeons & Dragons game.
---

Drop a Facebook comment below!