There have been various interestingly designed Bluetooth speakers released over the past year. We have seen speakers designed as a gramophone, or a vintage speaker, but Zoeao's Gravastar could be the coolest looking speaker yet.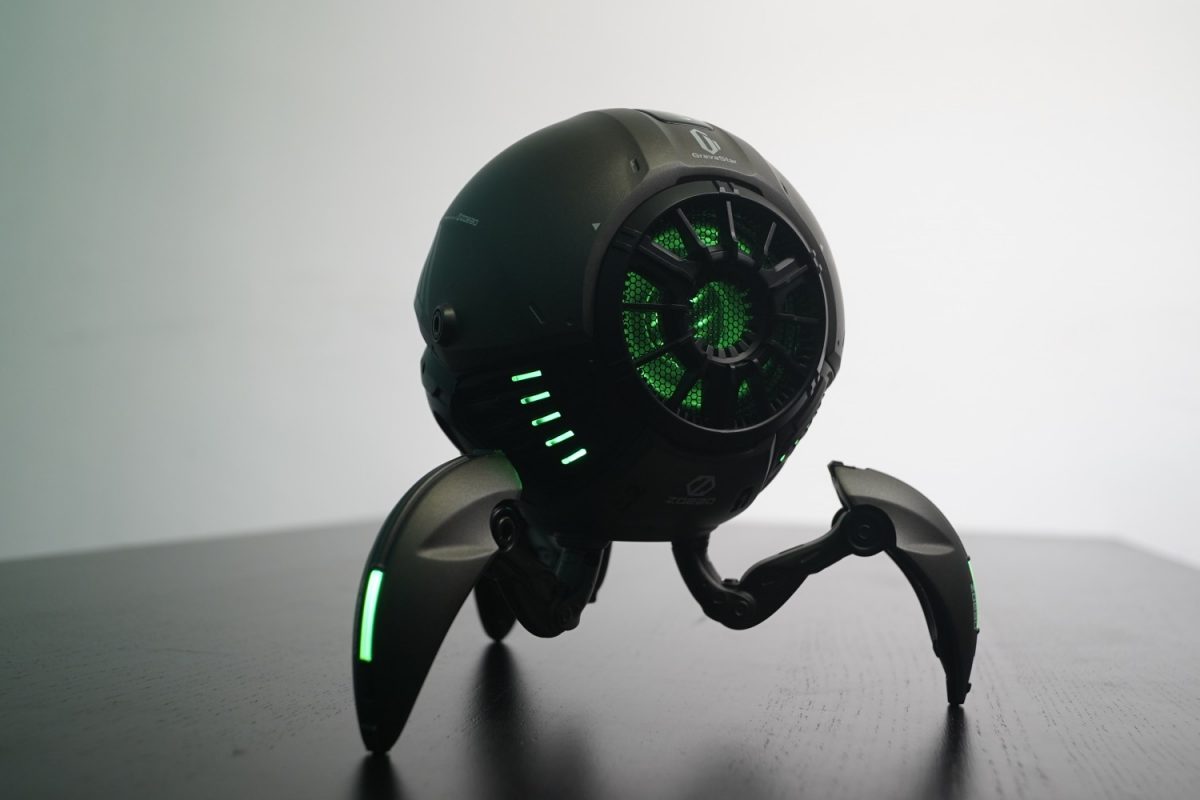 The Gravastar Bluetooth Speaker resembles a metallic spider robot straight out of the Matrix universe or the video game Portal, with its sleek metal shell and built-in green LED lights. The Gravastar look like it's always a button away from shooting a laser beam out.
The Gravastar has a height of 19cm and a width of 20cm which sits easily on any desk, plus its weight of 1.6kg means it is fairly easy to carry around. Its 70mm, 20W speaker, which when coupled to its large bass driver, ensures that Gravastar is able to deliver full and powerful bass when playing music. Two Gravastars can also be paired together to create a supposed better surround sound experience in a room.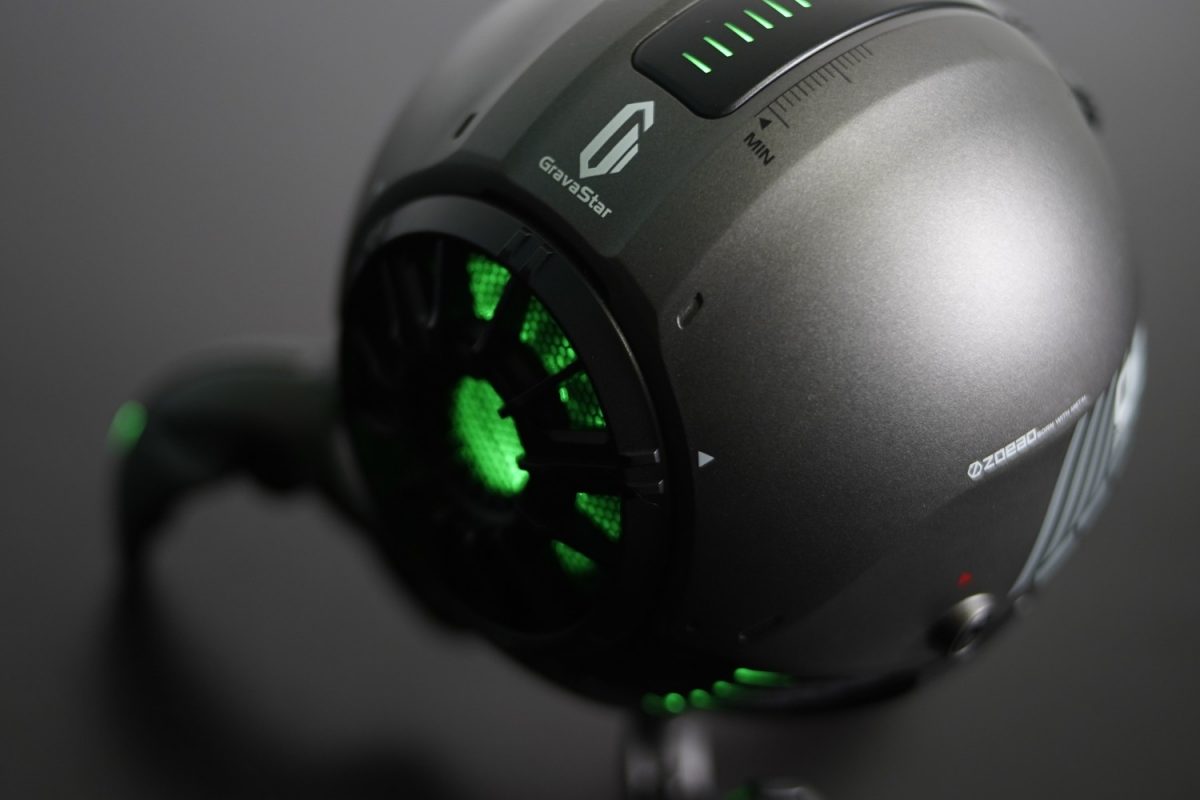 The speaker boasts four 2,600mAh cells, which juices up to a huge reservoir 10,400mAh of power in total. This means you will be able to play your music for a very, very long time, 30 hours in fact, before the Gravastar needs to be charged again. To top it off, it comes with a USB-C port for faster charging.
If you wish to get your hands on a Gravastar Bluetooth Speaker then you're in luck as Singaporean gaming peripheral brand Armaggeddon will be bringing Gravastar to the Consumer Electronics Exhibition (CEE) 2019, happening from May 23 to 26. Furthermore, Singapore will be the first country in Southeast Asia to launch Gravastar. In celebration of the launch, customers will get to enjoy a special launch promotion should they choose to purchase a Gravastar during the exhibition.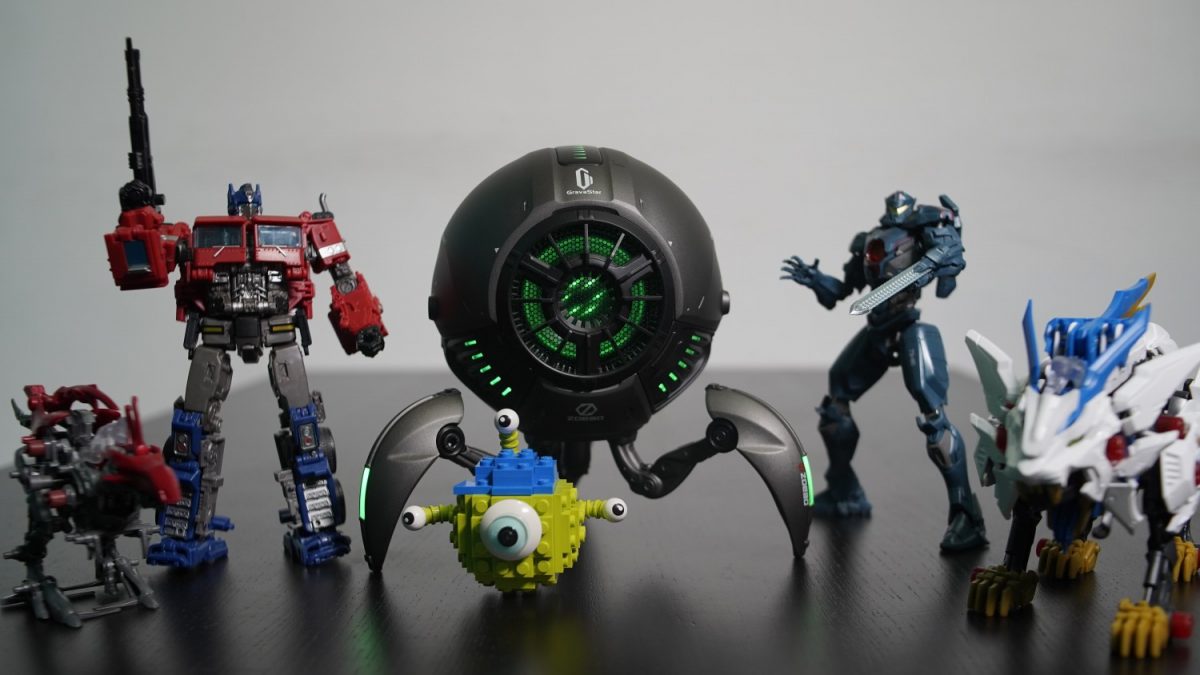 Customers who purchase the first 50 sets of Gravastar will enjoy a retail price of S$199, while the next 50 sets will be sold for S$219, and the last 100 sets will be sold for S$229.
Be sure to not miss this special promotion as it is a definite steal, seeing as the standard retail price of the Gravastar Bluetooth Speaker is S$349.
Here are the specifications of the Gravastar,
Bluetooth Version
Bluetooth 5.0
Speaker Impedance
4 Ohms
Battery Capacity
2,600mAh x 4
Battery Life
30 hours @ 65% output
Power Supply
5V 1.5 ~ 2A
Output Power
20W
Transmission Range
~ 20m
Dimensions
20cm (W) x 19cm (H)
Net Weight
1.6kg
Accessories
– 1m USB-C Cable
– 1m AUX Cable
– Quick Start Guide
Key Features
– Built-in powerful Kalimba DSP to enhance and ensure high fidelity, wide sonic range, superb dynamic reproductions.
– 80MHz RSC CPU and 80MHz Qualcomm
– Fully qualified single-chip dual mode
Bluetooth v5.0 system
– Multi-audio format decoding: SBC, AAC
– Support for full broadcasting mode
---

Drop a Facebook comment below!