There are days where gaming is mainly a solo affair, and others a wild, delightful team party. After all, the more the merrier, and playing with friends certainly helps to add to the overall experience. Psyonix's Rocket League is one such title that adopts the above approach, which comes strongly reinforced in the form of its multiplayer fun, alongside an esports tradition on the competitive side.
With the studio's strong belief in the cross-platform play, however, everything is being pushed up a notch. The driving-meets-football game has recently seen the implementation of the above feature, which means PC, Xbox One, and Nintendo Switch users will be able to come together and play as a group. PlayStation owners are also granted access to cross-play, but are thus far only limited to their PC counterparts.
It's an exciting idea, no doubt, especially with Sony's recent move to welcome popular battle royale shooter Fortnite to their home consoles. There's just a slight issue with the arrangement: players are unable to party with those on other platforms before the start of matches. Psyonix's solution to this is something called the RocketID – a dedicated standalone system that allocates players across the different platforms into groups – and a delay is now in place, contrary to the team's earlier promise of an end-year release (2018).
Pushed back to a new launch date of early 2019, the studio took to the official Rocket League blog to explain the rationale behind the decision, citing quality as the main factor:
While our goal was to release RocketID before the end of 2018, we've made the difficult decision to push its release into early 2019. The good news is that with Sony's recent announcements regarding full cross-platform functionality, we can now make additional changes to prepare RocketID for ALL platforms should we receive permission to do so! We're working incredibly hard to ensure that it's as intuitive, stable, and polished as possible, before releasing it to the world.
Following this announcement, the next update is slated to roll out for the Xbox One in early December, where enhanced support awaits. In the meantime, players may wish to celebrate the spirit of Halloween with the Haunted Hallows event before it ends on November 15, 2018.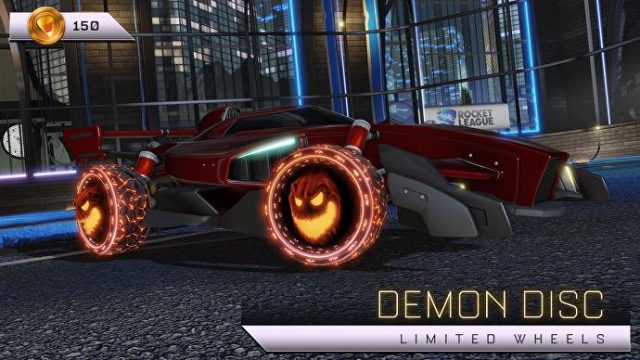 Talk about driving like a devil!
---

Drop a Facebook comment below!