Although temperatures in Beijing are soaring, nothing can stop Winter from coming. Passing through Indigo Mall in Beijing, China, I chanced upon this Game of Thrones exhibition to promote the latest season of Game of Thrones.
Entry to the exhibition is free, but certain areas such as the AR games and Iron Throne exhibit will require you to show a pass for entry. To obtain the pass, one must submit same day receipts amounting to 99RMB (SGD$20) at the Indigo Shopping Centre information counter. Passing by the area also reminded me of the Game of Thrones exhibit in Singapore by Starhub.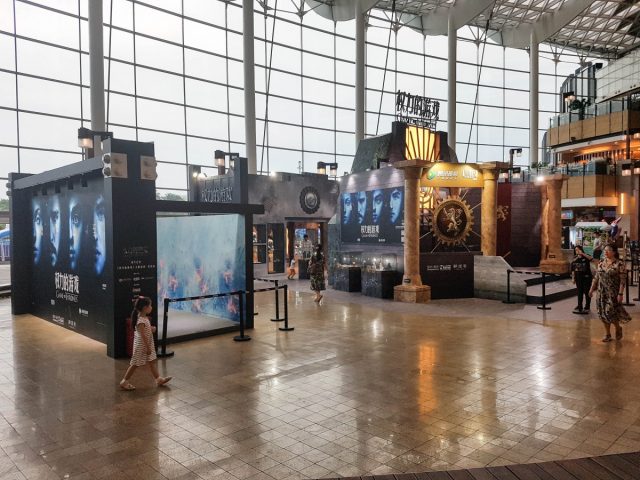 The highlight of the exhibition was the elaborate display of the replica of the Iron throne in a Lannister Castle, customers who have passes are allowed to sit on the chair and take photos.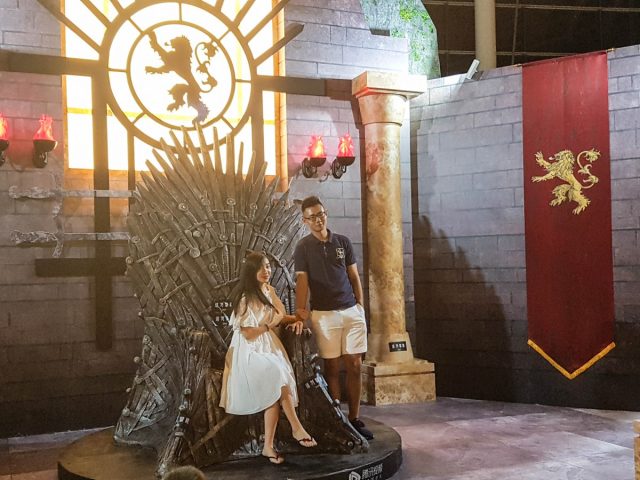 Further in, there is a showcase of the props from the show, inspired by the region around Winterfell.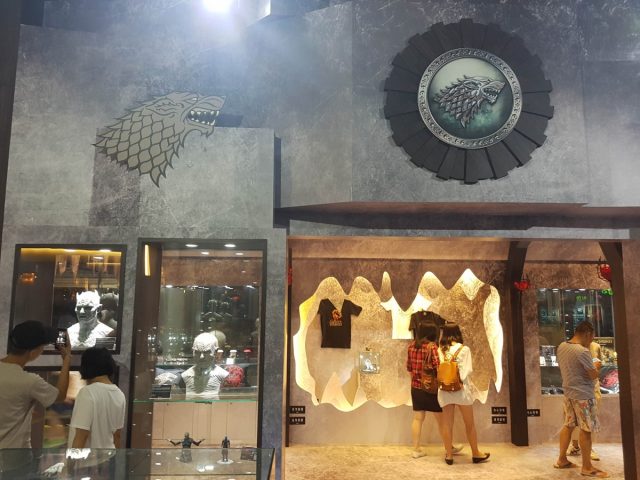 There, it showcased props from the film, which includes the Night King's mask and gloves. There was also a Whitewalker mask on display.
Some of the items displayed such as statues and notebooks there were available for purchase.
Another highlight of the exhibition featured art prints from the Beautiful Death Series by Robert M. Ball. He was commissioned by HBO to illustrate deaths which occurred in the Game of Thrones.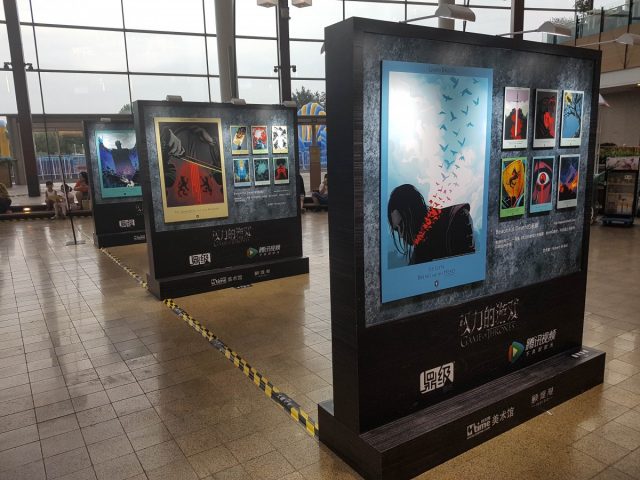 My favourite piece there was the art illustrating Tyrion's shadow looming over Tywin Lanister body after Tywin was murdered by Tyrion in the latrine. You can check out the full collection of his art over on beautifuldeath.com.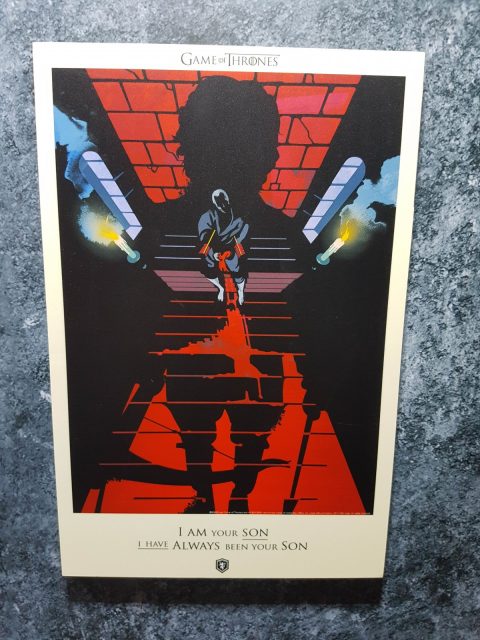 The exhibition also showed a trailer showing various filming locations one can visit at Northen Ireland. This 3D jigsaw map of Westeros was also on display. I was glad I passed though this exhibition, and I left being even more excited to watch the next Game of Thrones episode.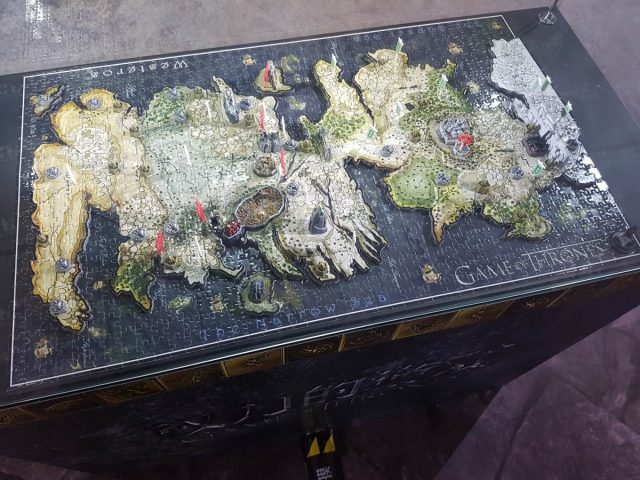 The exhibition at Indigo Shopping Centre in Beijing runs until 13 August 2017, and you can check it out if you are passing by during this period.
New episodes for Game of Thrones premiere every Monday at 9am, with a same day primetime encore at 9pm. The series will also be streaming on HBO on StarHub Go and HBO On Demand (StarHub TV Ch 602). But you guys already knew that.
SnapSniper is an avid geek who is both a huge fan of games and an even bigger Star Wars fan.