Razer is back with another refreshed iteration of its Razer Blade series, and it certainly isn't going easy on the competition. Sporting higher refresh rates, better resolutions, more powerful processors, and new display options, the Razer Blade 15 and Pro 17 are gearing users up for the ultimate laptop gaming experience.
The first upgrade comes in the form of the NVIDIA GeForce RTX 30 Series graphic cards, which are set to feature accelerated performance, improved battery life, increased energy efficiency, and GPU optimisation when gaming or creating. Featuring processing power of up to the GTX 3080 calibre, both models are more than well-equipped to bring visual superiority with the aid of ray-tracing technology.
The Blade laptops have always prided themselves on their snappy delivery, and their displays are no exception to the rule. For the first time ever, the Blade 15 Advanced Model will be available in three 15.6-inch viewing options: full HD at 360Hz, Quad HD with NVIDIA G-SYNC, and Ultra HD OLED with wide colour space at 60Hz. The Pro 17, in comparison, offers full HD at 360Hz, Quad HD at 165Hz, and Ultra HD at 120Hz.
Where the high refresh rates appeal to gaming enthusiasts, the Ultra HD displays are built more for the content creators. The Quad HD alternative acts as an in-between, with its combination of a high refresh rate and resolution allowing for both fast-paced gaming and content creation.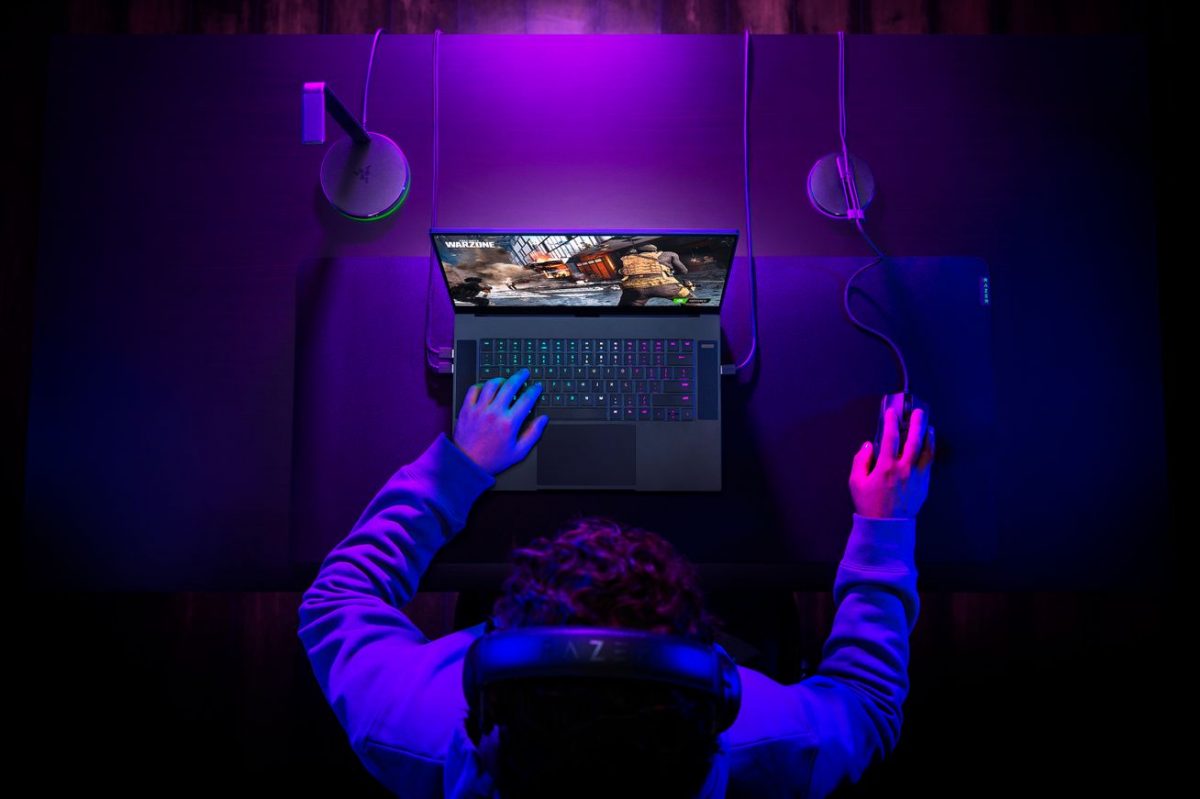 All of that is packed into a svelte, small form factor with zero compromise to performance. The Blade 15 takes its spot as the smallest 15-inch gaming laptop powered by an RTX 30 Series GPU currently available, while its larger sibling remains one of the thinnest 17-inch models on the market. Both laptops will ship with various ports, such as USB-C input, a HDMI 2.1 port, and a UHS-III SD card reader, alongside Razer Chroma RGB support and 360-degree sound with the THX Spatial Audio feature.
The Razer Blade 15 and Blade Pro 17 are available for pre-order exclusively on the official Razer website from 12 January 2021 at a starting price of US$1,699.99 and US$2,299.99 respectively. For those looking to purchase from select retailers, 26 January (Blade 15) and Q1 2021 (Pro 17) are the dates to note down.