Lenovo revealed a whole lot of new products at the world's largest consumer electronics trade show – Consumer Electronics Show (CES) – this week.
From smart clocks to laptops, here is a list of the products the billion-dollar Chinese technology company unveiled.
---
1) Lenovo Smart Clock 
In line with their Smart Living line of products, Lenovo is collaborating with Google to produce the Lenovo Smart Clock with the Google Assistant.
The joins the likes of digital assisted-powered products such as the Lenovo Smart Display and Lenovo Smart Home Essentials introduced last year. While it might be small, but it packs a definite punch with its 4-inch screen with a 480 x 800 resolution screen that supports both touch and voice control.
The Smart Clock will be available in Spring 2019 and will retail at US$80.
2) Lenovo Smart Tabs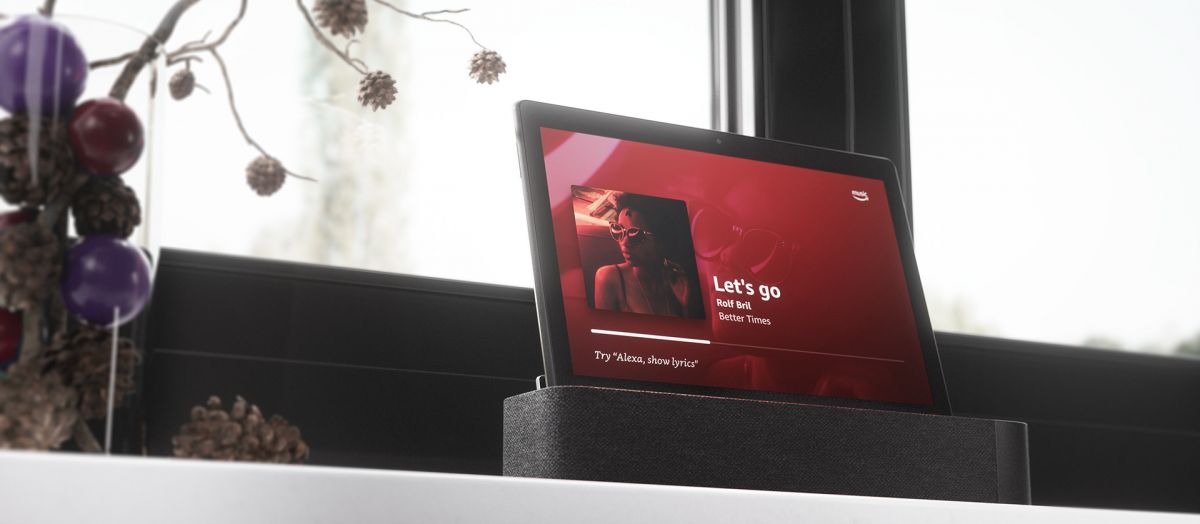 In collaboration with Amazon, Lenovo has released the Lenovo Smart Tabs which comes in two Android models and includes a screen with Alexa built in. The tablets also come with a dock that switches the tablet to Show Mode when docked in. Each tablet comes with a front and rear camera, as well as 3-Watt Dolby audio quality speakers.
The smart tablet essentially doubles as both a tablet and a hub for smart home devices, opening up new and exciting for homeowners to manage their house.
The two models, M10 and P10, will be available in January for US$200 and US$300 respectively.
3) Lenovo Yoga S940 Laptop
Over the years, Lenovo has tried to slim the bezel down on their Yoga displays, to varying degrees of success – as evident from the Yoga 910, Yoga 920, and Yoga C930. With the release of the Yoga S940, Lenovo shows that they have successfully figured out the formula to a slimmer laptop with minimal bezel.
The Yoga S940 will have a 13.9-inch display that will ship in either a 4K variant with HDR400 support or 1080p model with Dolby Vision HDR. It also uses Intel's 8th Gen Core i7 processors, with up to 16GB of RAM, and 1TB of PCIe SSD storage.
Lenovo is planning to release the Yoga S940 in May, priced from US$1,499.99.
4) Lenovo Yoga A940 Desktop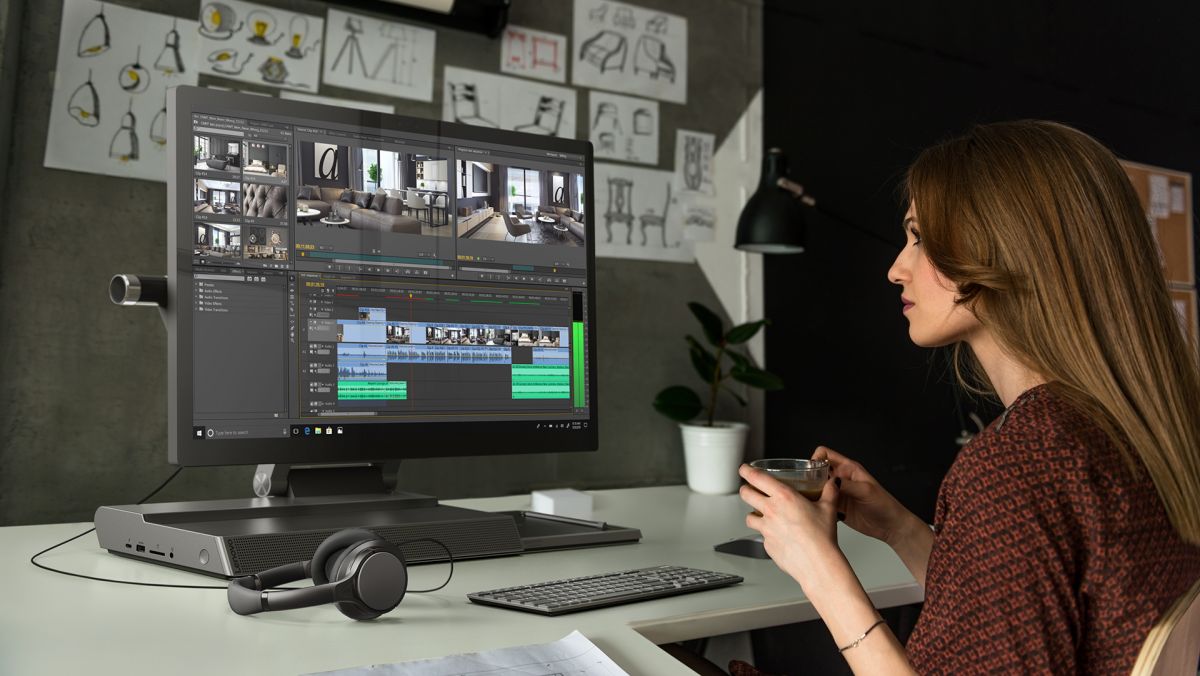 Lenovo just released their answer to Microsoft's Surface Studio and it is a looker. The new Yoga A940 is a 27-inch all-in-one PC, with a hinge that allows users to adjust the display into a drawing mode, similar to the Surface Studio.
The precision dial can also be used with various programmes, such as Adobe Photoshop, and Lightroom, as well as Microsoft Office's Word, Excel, and Powerpoint. The Yoga A940 also comes with a wireless charging dock for smartphones at its base.
The Yoga A940 is planned for a March release and will retail for US$2,349.99, which is a whole US$1,000 cheaper than the Surface Studio.
5) Lenovo Yoga C730 with AMOLED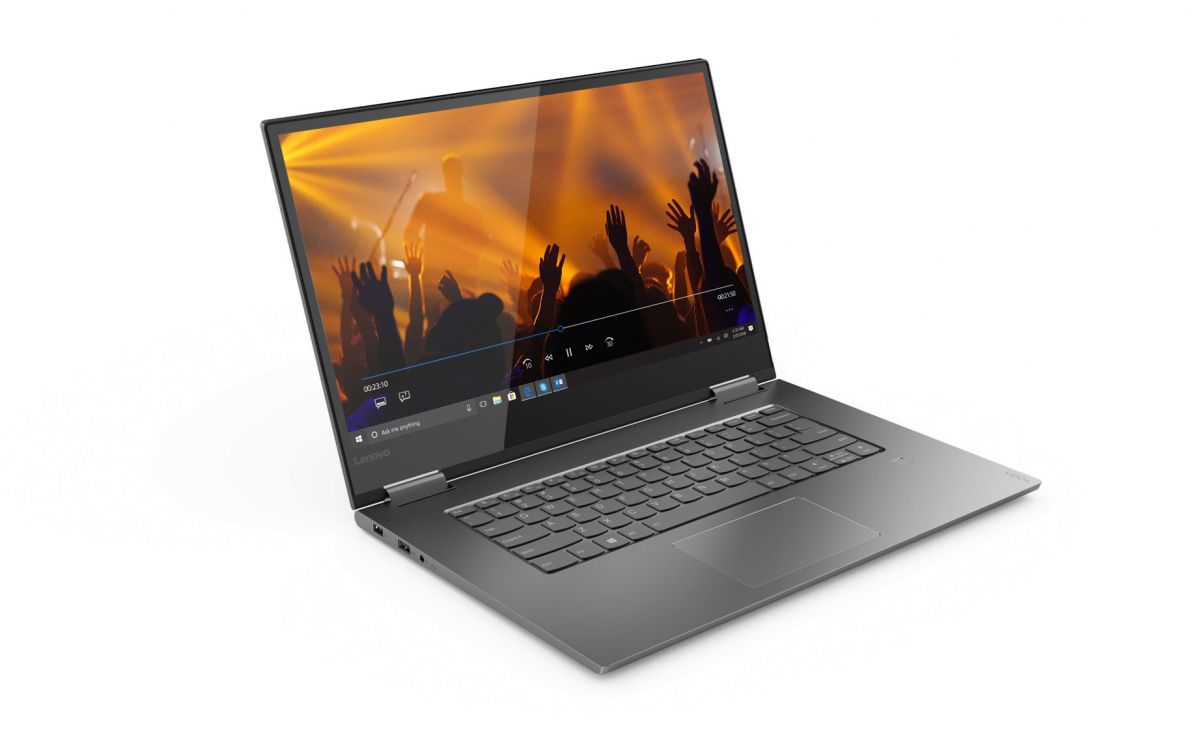 Lenovo's 2-in-1 convertible laptop, the Yoga C730 gets an upgrade with the shift to a 4K AMOLED display, manufactured by Samsung. Paired with the C730's built-in speakers JBL speakers and Dolby Atmos audio makes it a laptop that will be both nice to look at and listen to.
The Yoga C730 comes with a 15.6-inch screen is powered by an 8th-generation Intel Core i7 processor, 16GB of DDR4 RAM, and a 512GB PCIe SSD. It will also come with a built-in fingerprint reader for instant log-in using Windows Hello.
The upgraded Yoga C730 will start selling in April and is priced at US$$1,649.99.
6) ThinkPad X1 Laptops
Another laptop that will be getting an upgrade alongside the Yoga C730 is the ThinkPad X1 Carbon. The 2019 premium model for the ThinkPad X1 Carbon will come with an optional carbon fiber finish and weigh less than 1.1KG, making it the "world's lightest commercial 14-inch notebook" according to Lenovo.
A new ThinkPad X1 Yoga will also be released this year, the new model will come with a aluminium design and this aluminium frame will be not only smaller, but also thinner and lighter than previous models.
Both the ThinkPad X1s will be available from June onwards. The X1 Carbon is priced at US$ $1,709.99, and the X1 Yoga at US$1,929.99.