Singaporeans are practical folks for the most part, which is why with Star Wars day falling on a Monday, May the Fourth celebrations will be held across 2 days: May 2 and May 3. Woot!
Don't get all confused, just mark your calendars and RSVP your attendance over at the Facebook event for Celebrate the Force and then refer to the following calendar to pick your preferred date of visit. Oh wait, why not both??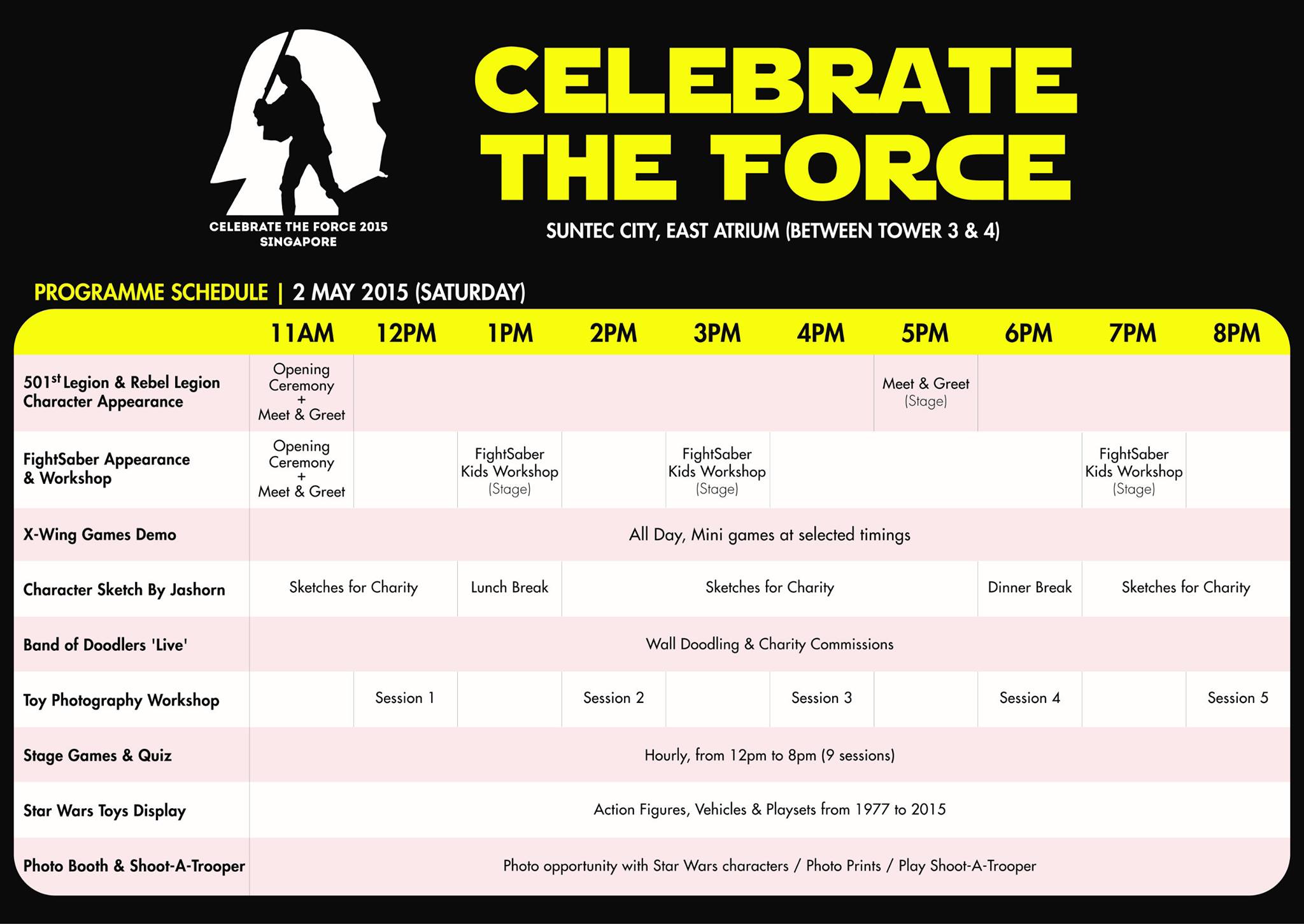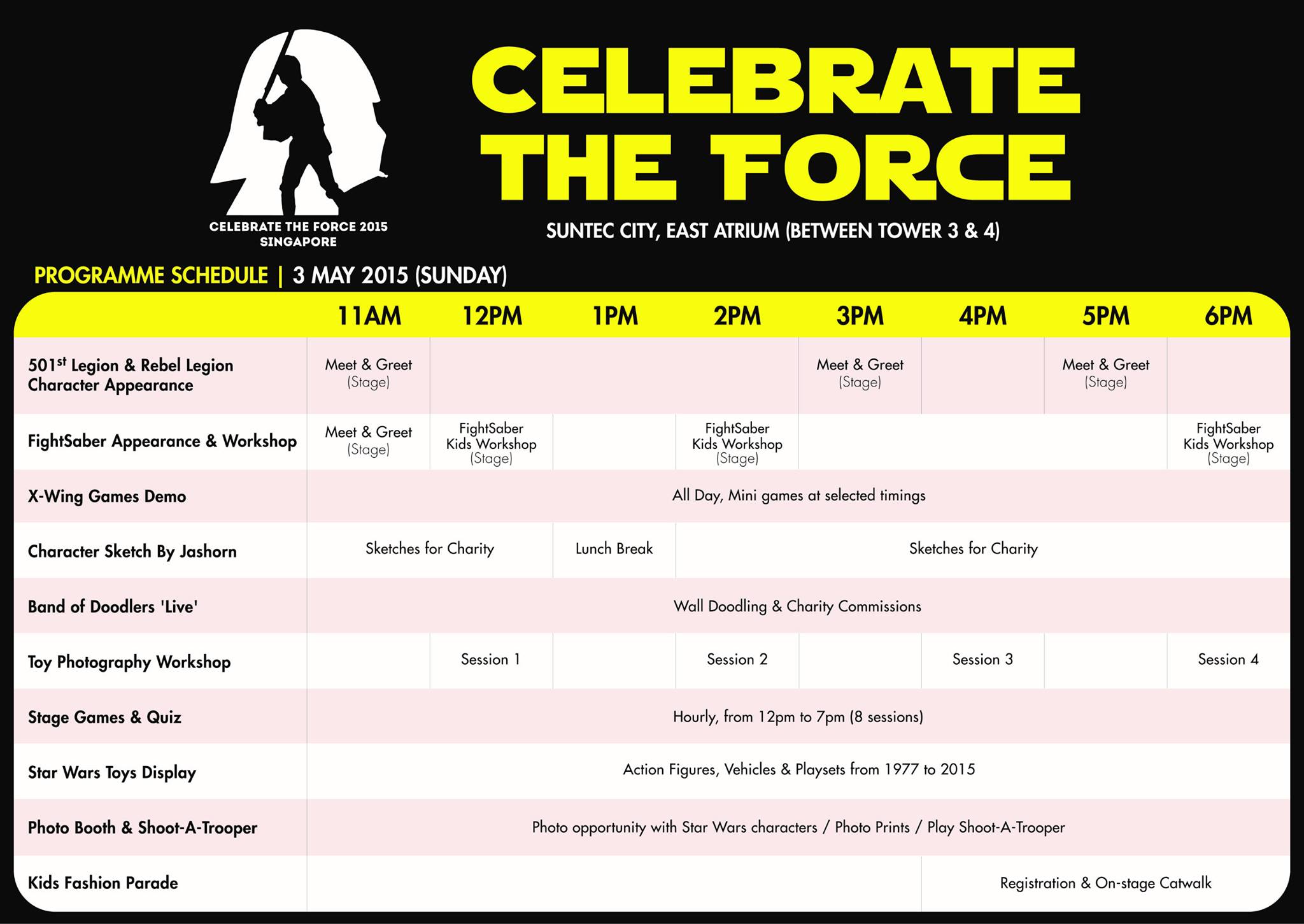 Grab a picture with the good people from the 501st Singapore Garrison or Cathar Outpost and make a small donation to charity at the same time!
For myself, the Toy Photography Workshop looks to be a big draw. Another highlight would be the X-Wings Games Demo, that game is pure fun and is a must play experience for all Star Wars fans.
Don't forget to head on down to Celebrate the Force and mark the dates down on your calendar!
Featured image credit: Eddie Sung
Gerald currently straddles between his love of video games and board gaming. There's nothing that interests him more than trying out the newest and fanciest gadget in town as well. He dreams of publishing a board game sometime in the future!