Every year it seems that Star Wars Day gets bigger than the last. It seems that LEGOLAND Malaysia really wants a piece of the community's action.
The last time we paid a visit to LEGOLAND Malaysia was to catch the brand new miniland in action and it seems that LEGO Star Wars fans just can't get enough because the theme park will be organizing a whole bunch of exciting activities just for Star Wars Day.
Dress up and join the march!
LEGOLAND Malaysia would love everyone to dress up in their favourite costume and in order to sweeten the deal, the first 500 fans to come dressed as their favourite Star Wars character on 4th May will receive a special goodie bag containing:
A LEGOLAND Malaysia Resort shopping voucher worth RM100
An exclusive LEGO Star Wars Stormtrooper Sergeant Minifigure
A LEGO Star Wars Microfighter set
A special LEGO Star Wars keychain
The biggest gamebreaker would be to grab the Stromtrooper Sergeant Minifig which is extremely rare at the moment.
The march will start at 10.15 am on May the 4th but honestly, if you would like to goodie bag, it would be far better to book a room at the resort the weekend before.
Support the community!
LEGO and Star Wars would be no where their current beloved status if not for the shared love that fans hold for each respective brand. LOM LUG, with the powers vested in them as LEGO master builders have brought together fellow fans to show off their LEGO Star Wars creations at LEGOLAND Malaysia.
We had a chance to take a peek at two of the possible exhibits and can't wait to see what other creations were submitted from around the region.
What could Obi Wan and Qui-Gon be running from?
A whole droid army of course!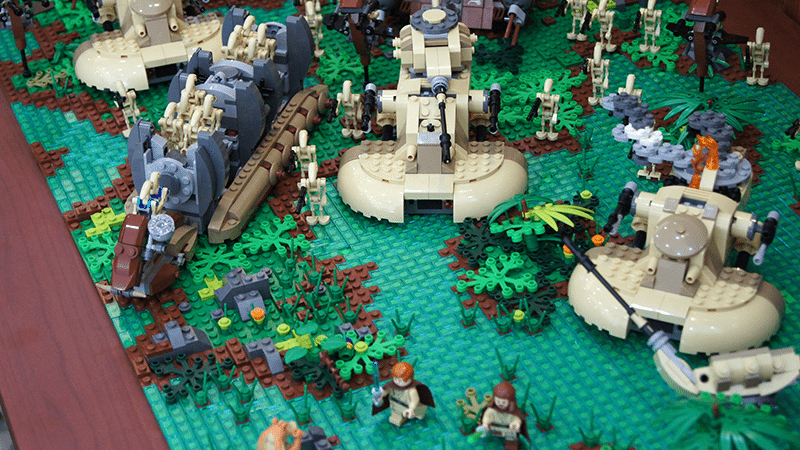 Wouldn't want to be on the wrong end of the cannon…
And it looks like the Jedi got the better of this tank!
My favourite highlight of the day would be the TIE hangar. I'd just let the pictures do the talking here: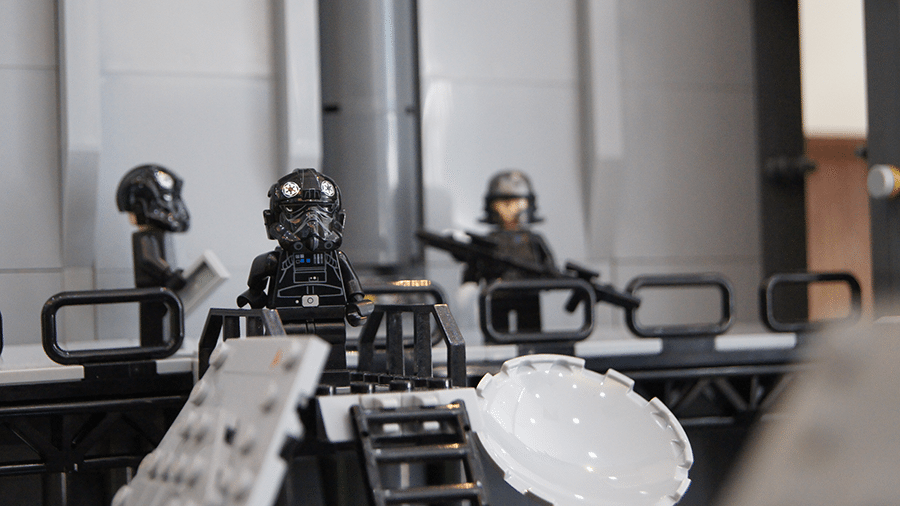 All ready for take off!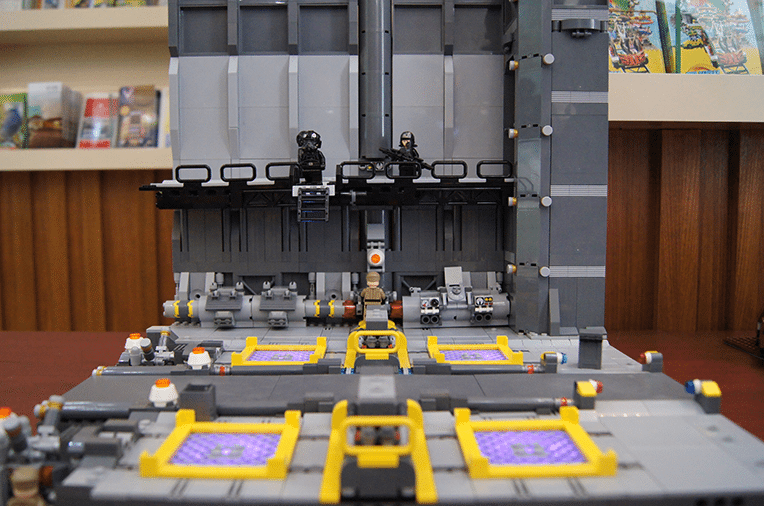 Wait-a-sec where did the TIEs go?
Notice that the colours at the grates change from picture to picture?
This is but HALF of the completed MOC. The finished product would definitely be awesome!
With slightly over 2 weeks to go to May the 4th, LEGOLAND Malaysia might just be the place to be if you are looking for a quick trip out of the country.
In addition, throughout the month of May, Park guests will be able to participate in activities that include photo opportunities with a Star Wars photo wall, and building stations for guests to try their hand at building Star Wars Microfighters and contribute to a Star Wars Mosaic mural. Plus, over at the LEGO Mindstorm Centre, a LEGO Star Wars themed workshop for children will be held as well. So if you missed the actual day itself there still is plenty to look forward to.
More details and tickets are now available at http://www.legoland.com.my/Plan/Events/LEGO-Star-Wars-Day/
Gerald currently straddles between his love of video games and board gaming. There's nothing that interests him more than trying out the newest and fanciest gadget in town as well. He dreams of publishing a board game sometime in the future!
---

Drop a Facebook comment below!

---