Bandai's new Best Hit Chronicle line kicked off in March 2020 with 2/5 scale model kits of the Sony PlayStation SCPH-1000 and Sega Saturn HST-3200.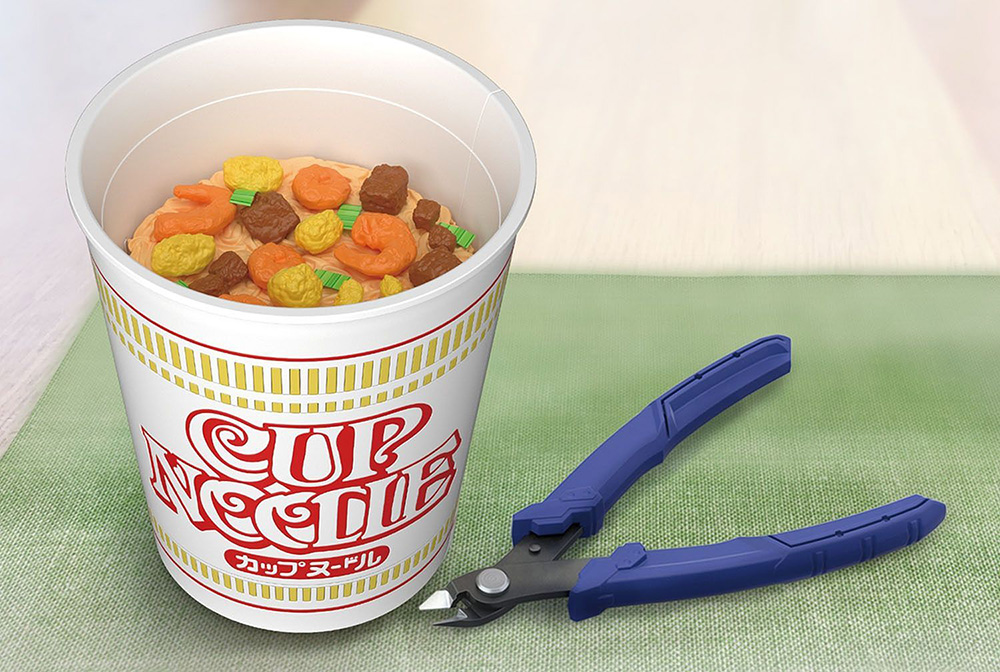 This time round, Bandai's third Best Hit Chronicle model kit is none other than everyone's favourite Cup Noodle, in 1/1 scale.
This detailed kit comes complete with green onion flakes (made of vinyl), egg bits, shrimp, and "mysterious meat" (yes, that's what Bandai calls it). The Cup Noodle logo and designs on the cup are made up of separate colour molded pieces for incredible accuracy. Even the caution, ingredient, allergy and preparation notes are all molded in. A sticker is included for the removeable top lid to complete the authentic look!
The model kit is available now via Bandai's online store for ¥2,420 (US$22), and discounted on Hobby Link Japan for ¥1,870 (US$17) with worldwide shipping. The Cup Noodles will start shipping in September 2020.