Chris Metzen, the man behind the lore of Warcraft and pretty much all of Blizzard's games, is retiring from video games.
The 23-year Blizzard Senior VP of Story and Franchise Development announced his retirement on a recent post on Blizzard's official forums. He said that "For nearly twenty-three years I've had the very distinct privilege of shaping worlds and building games with the brightest creative minds in entertainment. I've walked with giants (and stood on some giants' shoulders, too). In short, I've had the time of my life."
And when he said "retiring", he means it as he will not be going to another games company but instead will focus more on his family. "The reason I use the word "retire" is because I'm not going to some other company or starting up new projects or anything remotely like that. It's been a long, amazing stretch of years. Now it's time to slow it down. Rest. Lay around on the couch and get fat. Well, fatter…
"Seriously though, I'll be focusing on the one thing that matters most to me in all the world—my family. They're the core of my life and the source of my deepest joy and inspiration."
Not only is Metzen known for molding the worlds of StarCraft, WarCraft, Diablo, and Overwatch, but he can also make pretty awesome opening speeches at BlizzCon, the company's annual gathering in California. He also sports pretty mean facial hair too.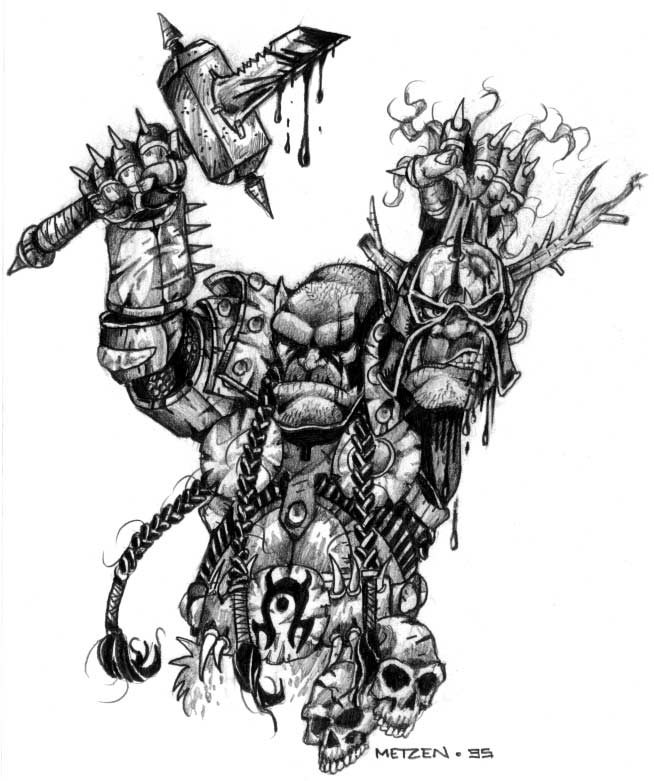 While I myself may not be that much of a fan of his lore and work, I can't deny the drive and enthusiasm he has for it, as well as endure the oodle amount of fanboys bitching about his work. As someone who did narrative for games, that takes willpower. Plus, I also remember his sketches on my WarCraft II instruction manual.
From all of us at Geek Culture, we thank you for your immense contributions to the video game industry.
---

Drop a Facebook comment below!