With Diablo IV finally opening the gates to Sanctuary with its early access beta over the weekend, many players have already jumped in to take the fight to the demon hordes. However, Blizzard has admitted there were issues to be ironed out, and the open beta access happening this weekend should be much smoother. Furthermore, it will also see the Druid and Necromancer classes become available to play in this early look at Diablo IV.
Running from 24 March 24 at 12 p.m. ET to 27 March at 3 p.m. ET, the open beta will be available to everyone, and it is also when the Necromancer and Druid will join the fight in Diablo IV.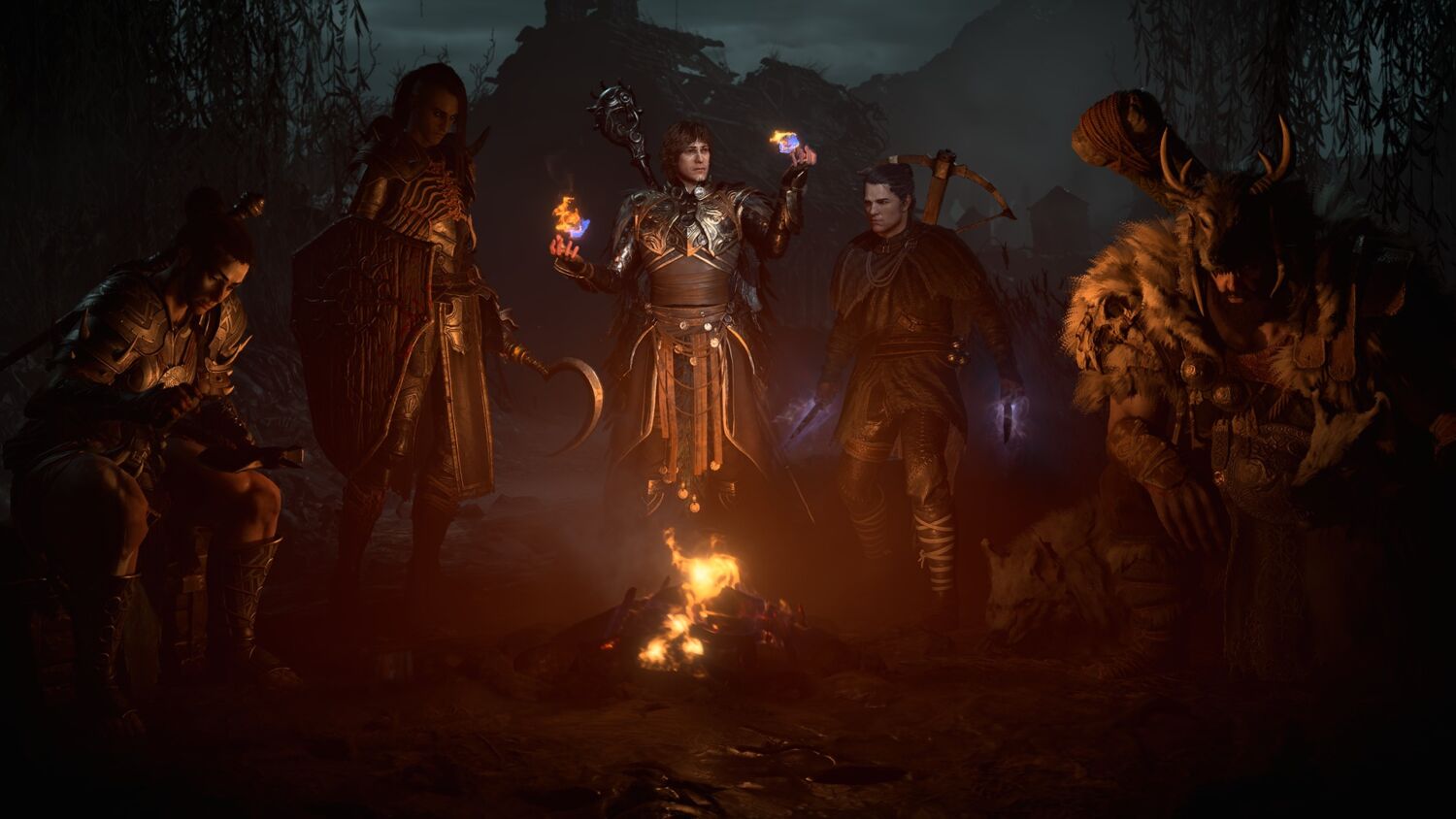 Two of the core classes that have been part of the main bulk of the games so far in the series, there are certainly many looking forward to playing them once more. The Necromancer can choose to use the dead to do their bidding, either as warriors for support or even using corpses as bombs to clear out the enemies.
Meanwhile, the Druid class harnesses the power of nature to use the elements against any who stand against them, and they can even shapeshift into various animals for even more possibilities, something Diablo IV will bring to even more vibrant life.
While playing as the Necromancer, Druid, or the other three classes during the open beta of Diablo IV will give you an inkling of how you want to make your build, do note that all progress will be wiped after the test concludes. That said, if you manage to complete certain tasks, like reaching Kyovashad and hitting level 20 with one character, you can look forward to permanent rewards that will become available in the full game.
They include:
Initial Casualty title – Reach Kyovashad with one character.
Early Voyager title – Reach level 20 on one character.
Beta Wolf Pack cosmetic item – Reach level 20 on one character.
Having already experienced a weekend of fun with Diablo IV, the addition of both the Druid and Necromancer classes is giving us another reason to spend more time in Sanctuary. Hopefully, it will hold us over until the launch of the full game happening on 6 June.