While the original Bleach manga published its last chapter back in 2016, its anime adaptation ended four years earlier in 2012. With Bleach: Thousand-Year Blood War scheduled to premiere on 10 October 2022 (GMT+8), fans will finally be able to get the animated conclusion to the series.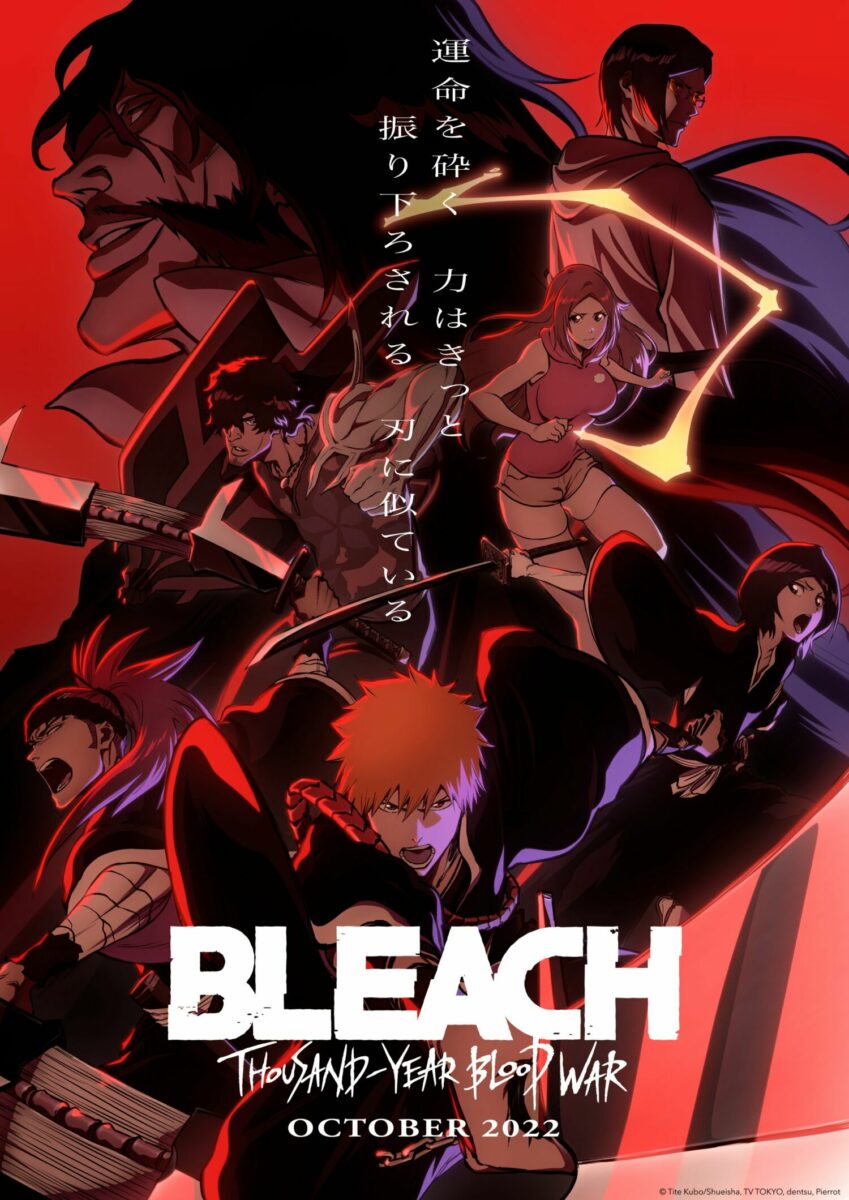 Bleach: Thousand-Year Blood War will adapt the series' last (and arguably most ambitious) story arc (spanning volumes 55 to 74), which focuses on the Quincy, the clan of superpowered beings that Uryū Ishida — one of main character Ichigo Kurosaki's best friends — belongs to.
Now, it has been confirmed that the show will be coming to Hulu in the United States, and Disney+ for international audiences. This comes as a departure from Crunchyroll, which previously hosted the original anime series, and confirms earlier speculation that the series is switching its platform. Bleach: Thousand-Year Blood War will stream on the same day it airs in Japan, but it seems like Hulu's simulcast (and likely the Disney+ edition) will only include the subtitled version, as opposed to dubbed).
Studio Pierrot, who originally worked on Bleach's anime run from 2004 to 2012, will be returning for the new series. While it's unclear how long the anime will be, it has a broadcast schedule of four cours (quarter of a year) with breaks in between, suggesting a 50-episode total if each cour is at least 12 or 13 episodes long.
Tomohisa Taguchi (Digimon Adventure: Last Evolution Kizuna) from Studio Pierrot will be directing the series as well as writing the series composition. Other returning players include Masashi Kudo (Tower of God) on character design and Shiro Sagisu (Berserk) on music. In addition, the series will feature an opening song, "Scar", performed by Takuya Kitana, as well as an ending song, "Saihate", from SennaRin.
What's more, creator of the original manga Tite Kubo said that he is very hands-on with the anime production this time around, and will add battle scenes that he didn't have time for in the manga.
With Bleach: Thousand-Year Blood War coming to Disney+ on 10 October, fans can look forward to more heart-thumping action from the franchise soon.