It's the time of the year with great deals, discounts and promotions on some of the top brands, as the year-end gift-giving season is here and Amazon.sg's iconic Black Friday sale returns from 26 November through to 29 November. But while the focus is on providing shoppers with incredible deals and offers, don't forget that one person that matters in all of this – you.
While buying yourself something might seem overindulgent, self-care, or looking after numero uno, is as important as buying something for your loved ones, and we're not talking about picking up a new pair of sneakers, or LEGO set you want – we're referring to items that might not be on the top of Christmas list, but offer some benefits that improve your life.
If you think about it, Black Friday is the only big sale that gets you deliveries in time for Christmas, as buying anything by say, the usual 12.12 sale in the second week of December doesn't leave you with much time, especially if there are shipping delays.
And we're talking items from beyond Singapore or Asia, including direct from the United States. It's a reminder that while other e-commerce players might tout a breadth of brands or products, Amazon is the only e-retailer here that can ship you precious items from the USA, which is great since many of us are grounded. If you're looking for books not found in local bookstores, toy brands like Playmobil that are no longer readily available here, or prefer the larger American sizes of clothes and accessories, there's only one platform to go to, to show your friends and family that you care.
And you should care, because the last two years have been challenging, and you need to take care of those around you, and yourself as well. And Amazon.sg does care, because we went through the deals and uncovered a range of self-care products just for you, to wrap up an incredible, if not challenging year. 
For readers who prefer to read over listening to the dulcet tones emitting from Zacky's vocal chords, these are the 13 self-care essentials featured in the video above.
But wait, there's more! If you've ever wanted to replace that old shaver, upgrade your laptop, get that new kitchen appliance or invest in new tablets or TVs for your home, why not head right for some of the biggest brands in their own dedicated brand campaigns? From now till 25 November, there will be a series of exciting deals with Amazon's Brand Days, which are brand specific deals and offerings across a larger pool of well known brands including: 3M, Apple, Braun, Cuisinart, Instant Pot, Jabra, Lenovo, Ninja, Panasonic, Philips, Philips Hue, Tefal, Vichy.
For those already familiar with these brands, you can finally convince yourself to get that gadget you've been eyeing for a while. For those new to them, don't miss out on this chance to get to know them!
And we did say now is the time to not only take care of yourself, but of others as well and the Amazon x Shop for Good Wishlist allows customers to give back this holiday season. You can support local non-profit organisations and their causes by browsing through their Amazon wishlists, which contain the items they need the most, and donating those items directly to them. After all, altruism is a kind of self-care too!
For example, the Singapore Association for the Deaf (SADeaf) has listed hearing aid batteries, and Beyond Social Services has listed milk formula and diapers that they need. Some of these non-profit organisations have even shared their urgent need for some items, so you can donate the items that are needed most.
And hey, since we're in the mood for giving, check out Amazon's largest selection of holiday gift guides to help you pick out the perfect gift for anyone, be it the man, woman, teen, kid, toddler, baby or even pet in your life. Too many choices? There are also Amazon.sg eGift Cards to fall back on.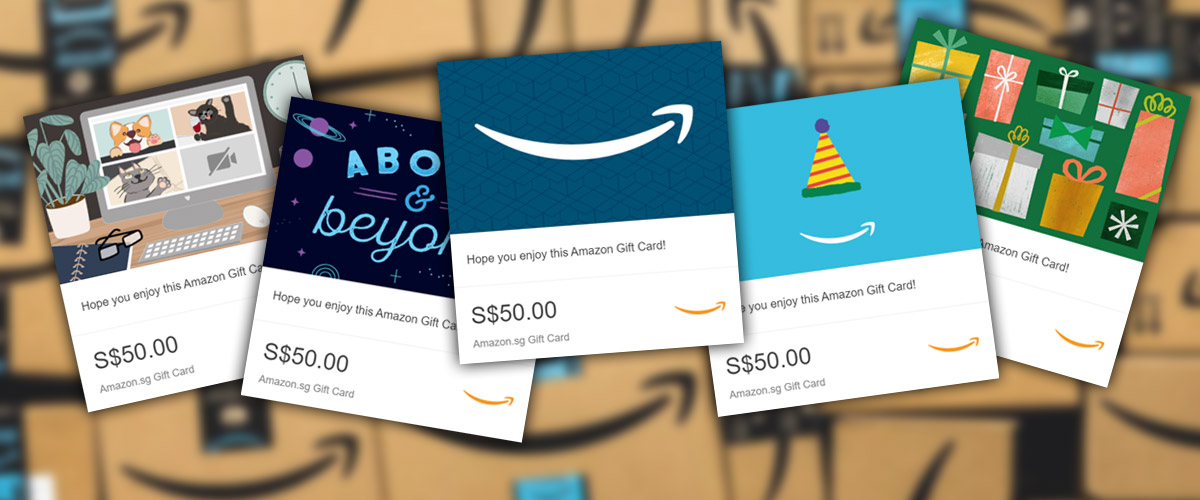 From toys, gadgets, books, greeting cards and more, there is bound to be something for anyone and anything. Since we're talking about self-care, let's not forget the perfect gift for yourself! Maybe finally treat yourself to that deep dive into J.R.R Tolkien's The Nature of Middle-Earth. How about that LEGO Super Heroes Bro Thor New Asgard Set or the Urban Veda Purifying Facial Ritual Travel Set? Who said you're only restricted to a single gift? It's Black Friday! Spoil yourself a little. And while there is a draw to buy items direct from the US, there's also the option of supporting small businesses. 
Also, pro tip – before you checkout, there are bank promotions you must check out. Find the bank or payment option you should be using, so that you can achieve greater savings. That one or two extra eGift Cards you earn, makes Amazon.sg a joyous place for you to return.
And best of all, you can shop and support to your heart's content as you no longer have to worry about delivery fees, as from now till 31 December, all customers get to enjoy free local delivery with no minimum spend and free international delivery with a minimum spend of S$40 on eligible orders shipped by Amazon Singapore. 
For Prime members, there is free local and international delivery with no minimum spend!
---
WIN ONE OF FIVE S$100 AMAZON eGIFT CARDS!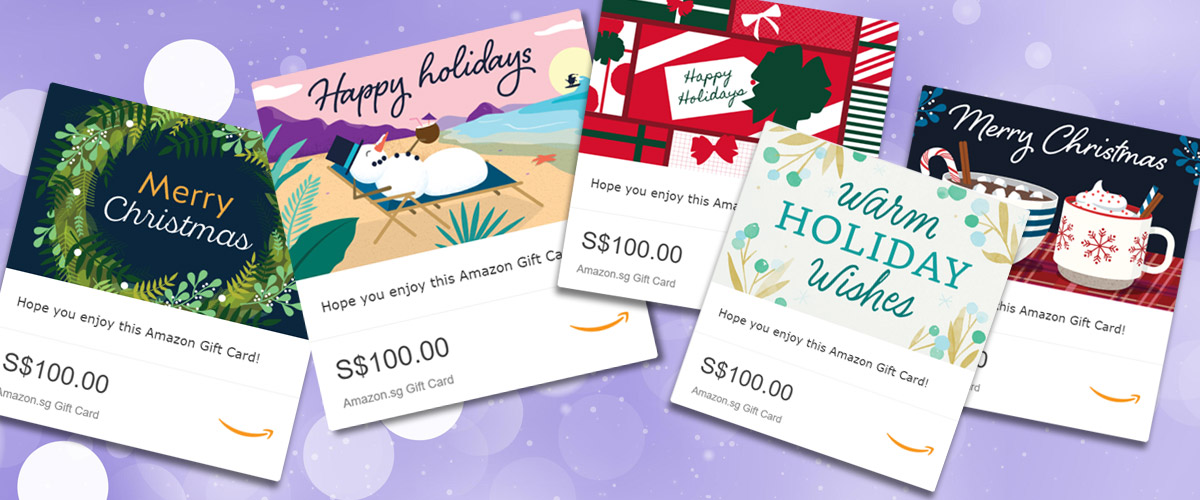 Geek Culture will be giving away FIVE S$100 Amazon.sg eGift Cards to five lucky winners, courtesy of Amazon Singapore, just in time for your shopping spree this Black Friday and Cyber Monday! All you have to do is answer the questions below to stand a chance of winning.
To stand a chance to win, simply complete these simple steps:
SHARE THIS POST and TAG a friend or more** you would like to watch the movie with ->
Fill in the form below and answer a couple of simple questions.
Give us a LIKE below if you haven't done so yet, so you won't miss out on future similar giveaways!
If you are unable to use the form below for some reason, head to the original article on GeekCulture.co here.
The giveaway is open to all residents of Singapore. The giveaway closes on 24 November 2021 at 23:59hrs (GMT+8). 5 lucky winners will be picked at random. The winners will be contacted via email by 25 November 2021, just in time for Black Friday and Cyber Monday. Good luck!
**These steps are entirely optional, but we greatly appreciate if you choose to show some support to Geek Culture by sharing and tagging the post so that we may be able to bring more giveaways to you all in the future!
---

Drop a Facebook comment below!