As the hottest trading card game to hit the market, Lorcana welcomes a fresh batch of players to the scene. However, getting the basics right in caring for your cards can go a long way, especially if players are fortunate enough to pull some extremely rare cards.
We've had the opportunity to take a look at the top sleeves in the market from Dragon Shield, Gamegenic, and Ultimate Guard to give you an idea of what might fit your preferences.
Dragon Shield Dual Matte Sleeves (Amazon / Lazada / Shopee)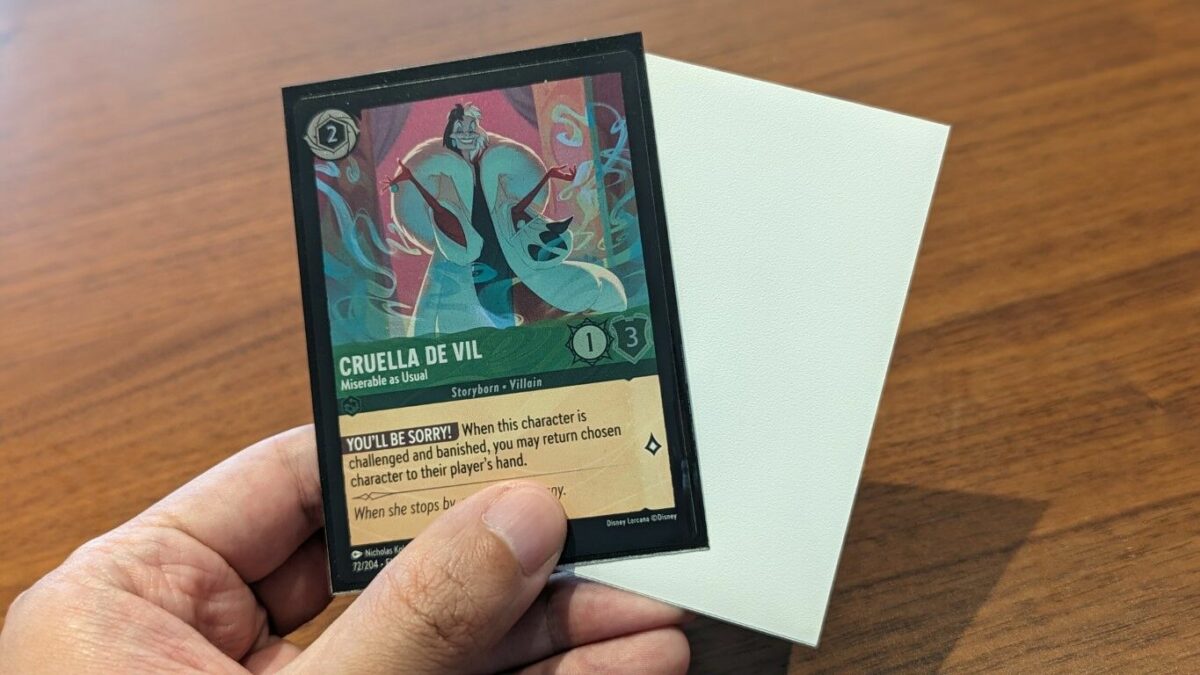 As the go-to brand for card sleeves, Dragon Shield is a safe recommendation. But not all their sleeves are made equal – our pick would be the Dragon Shield Dual Matte Sleeves for your Lorcana needs. Armed with a clear window, and a great shuffle feel, Dragon Shield sleeves come in a huge variety of colours to bling out your deck.
However, among all the sleeves compared Dragon Shield is the priciest of the lot as well. But when it comes to card protection, it goes a long way not to skimp out and this would be our recommendation among all the sleeves compared.
Gamegenic Matte Prime Sleeves (Amazon / Lazada / Shopee)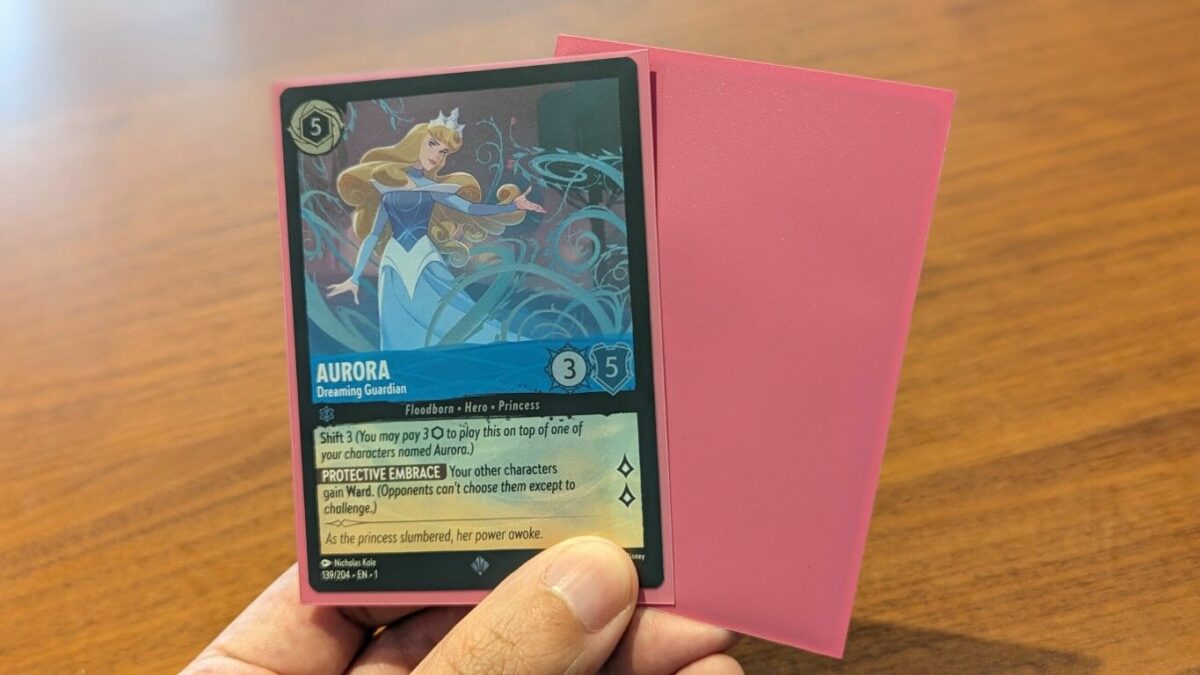 While not always the top-of-mind consideration, Gamegenic sleeves surprised us with their quality. Smoother to the touch compared to the alternatives featured here, the Gamegenic Matte Prime Sleeves does the job but it would not be our first pick despite it being one of the most affordable sleeves out there.
The key weakness of the Gamegenic Matte Prime Sleeves for Lorcana would be its lack of opacity. This means that you may be able to see the back of the card through the sleeve which is something we've observed with this set. In a tournament setting it would be a cause for concern as it allows cards to be marked. However, if you're planning to use the sleeves for casual use, it would be of little concern.
Ultimate Guard Katana Standard Sleeves (Amazon / Lazada / Shopee)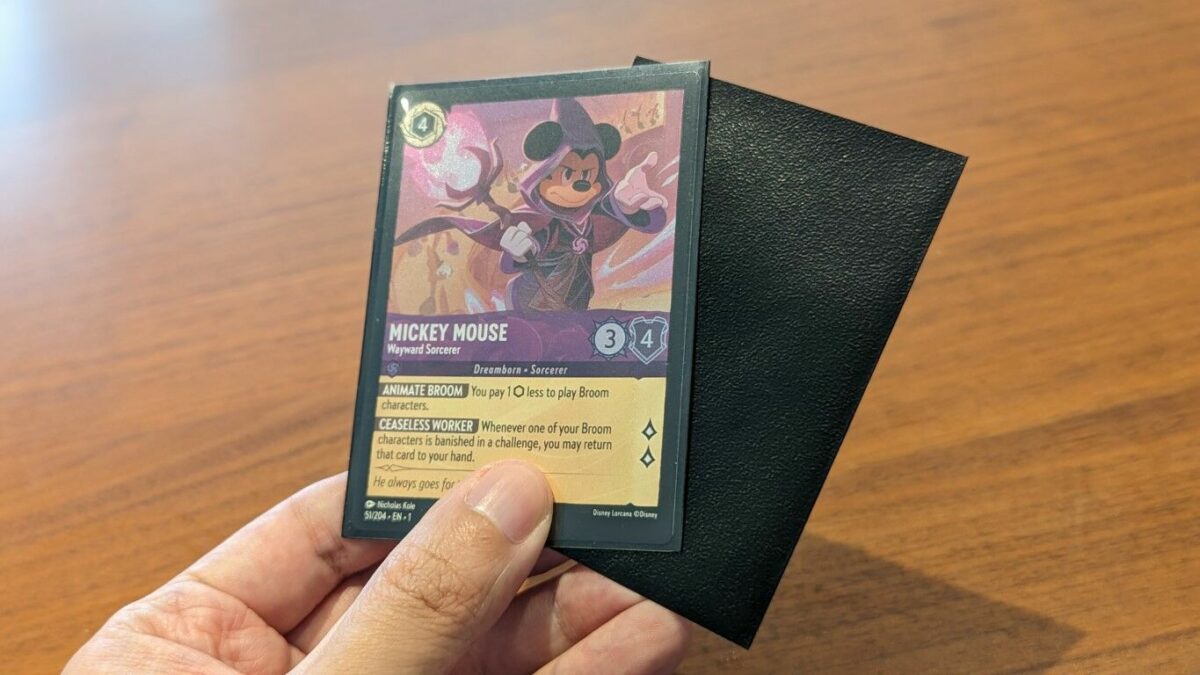 If Dragon Shield sleeves are not available, the Ultimate Guard Katana Standard Sleeves are a solid alternative. In comparison, both brands offer great clarity when it comes to viewing card art and have a similar shuffle feel as well.
The biggest cause of concern with Ultimate Guard Sleeves would be how they stand the test of time. In our experience, Ultimate Guard sleeves then to have their corners bending a bit too easily. This would be a concern once again when it comes to card marking in general.
Overall, these remain a solid pick and we would love to see more sleeve colours available in the market.
---
As we see more Lorcana products hitting the shelves eventually, it would always be a good idea to pick up a set of sleeves together with your purchase. Taking good care of cards is a good pro-tip and if things go well it might spell a minor windfall as well!
Gerald currently straddles between his love of video games and board gaming. There's nothing that interests him more than trying out the newest and fanciest gadget in town as well. He dreams of publishing a board game sometime in the future!