Immersion forms the bedrock of all entertainment experiences, of believing what you're seeing and hearing around you, and nothing can compare to the excitement and wonder of having fictional worlds come to life, especially when accompanied by breathtaking visuals or high-octane, breakneck action. For gaming enthusiasts, this sense of world-building is particularly important, as the ability to step into the character's shoes and play through their story produces an added layer of emotional connection.
The deed cannot be accomplished without a proper setup, however. Designed to convey visuals in all their glory, the monitor is an indispensable part of the equation, tasked with the responsibility of delivering accurate, vibrant colours and sharp, clear displays, as created and intended by the game developers. But there are also other less obvious factors at play, such as response time and refresh rate, which are key considerations in the gaming field, and it's a fact that BenQ knows all too well, with its MOBIUZ monitors tailored to bring an immersive audiovisual gaming experience.
A gaming-focused sub-brand for the general enthusiast, these displays come highly recommended for fans of the MMORPG (massively-multiplayer online role-playing game) and ARPG (action role-playing game) genres, those who enjoy AAA titles, and everyone else in between. In the thick of the action is where these displays thrive best, with the great clarity during boss and mob fights complementing striking scenic landscapes for enhanced visual performance.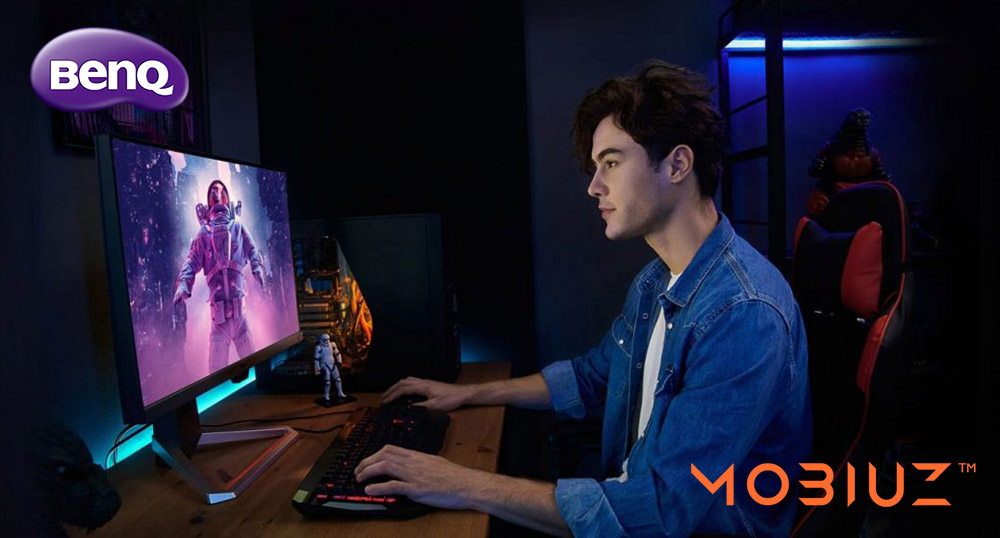 A handful of models across different segments have been released since the MOBIUZ's introduction in 2020. The EX2510 and EX2710 were the first entrants to the market, followed by the EX2510S and EX2710S which launched a year later, to offer a refresh rate upgrade from 144Hz to 165Hz. Moving away from the standard viewing experience are two hero models, the EX3210R and EX3415R, which feature a curved design for greater immersion when playing racing titles, and in the latter case, games with ultrawide support like Horizon Zero Dawn, Hades, and Red Dead Redemption 2.
But the gaming lifestyle doesn't stop, and with highly-anticipated heavy hitters in the pipeline, users have all the more reason to embark on their next adventure with the MOBIUZ family. Not only will assassinations in Deathloop take on a stylish flair, Final Fantasy XIV enthusiasts can expect even more MMORPG action to unfold beautifully in the upcoming Endwalker expansion. Apart from the likes of Gotham Knights and Elden Ring in 2022, fans will also be able to first satisfy their itch for gunfire action in Far Cry 6, Battlefield 2042, and Back 4 Blood later in the year.
More prominently, the line-up serves as a casual alternative to its esports-inclined sibling ZOWIE. Where the latter is most suited for professional gamers in the competitive circuit, the MOBIUZ family targets the consumer enthusiast who plays games for leisure and entertainment. The niche touch, as such, doesn't come very much into play here, making it more of a generalist companion that caters to a wider range of users.
The oversaturation of gaming-centric products on the market in recent times has made it clear that defining characteristics are necessary for brands to stand out from the competition. In the case of the MOBIUZ, the secret formula is presented in the form of a BenQ-exclusive combination: HDRi technology and the treVolo built-in speakers.
Armed with the company's proprietary Brightness Intelligence Plus Technology (B.I.+ Tech), the Game HDRi feature enhances HDR performance by the way of an integrated light sensor, which detects ambient light levels and analyses on-screen content to produce well-adjusted HDR images.
HDR mode, meanwhile, is no longer a simple on-or-off option. Equipped with Light Tuner technology, BenQ's line-up offers 20 colour settings for users to customise their brightness levels, where the bonus touch of flexibility brings a viewing experience that's best tailored for them – by none other than themselves.
The result is increased detail in darkened areas within the game world, allowing players to easily locate and slay cave-bound monsters in The Witcher 3, find their way in the dungeons of Final Fantasy XIV, or have a better view of the surroundings to solve environmental puzzles in Rise of the Tomb Raider. Coupled with the preservation of fine elements in bright areas, deep contrast, and vibrant colours, MOBIUZ monitors seek to captivate users with richly rendered in-game universes.
Accentuating the immersion is BenQ's very own treVolo speakers that bring five custom sound modes and enhanced acoustics to the mix, without the need for an external speaker. Rich, crisp-sounding character voices, velvety vocals, lively instrumentals, and sonorous booms are expected as part of the parcel, with no hints of distortion or crackling to boot. The combination of visual and audio mastery allows for constant engagement with on-screen content, so users are able to enjoy even greater gaming immersion with every minute of use.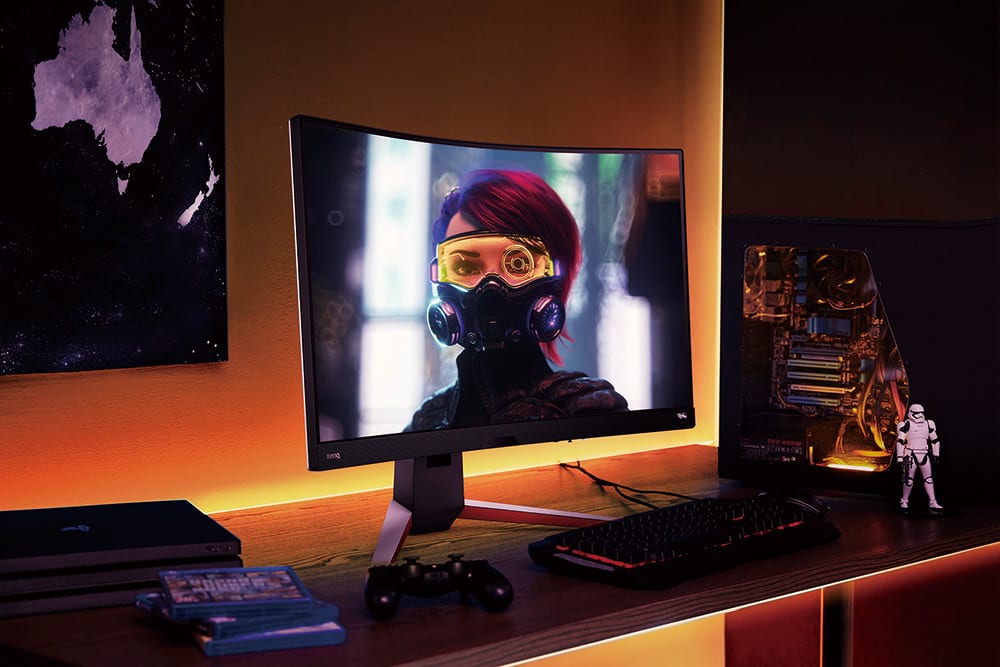 The EX2710Q is certainly no stranger to crafting this sense of gaming immersion. Armed with a 27-inch IPS panel, the monitor sports QHD resolution (2560 x 1440p) and a 16:9 aspect ratio, alongside a 165Hz refresh rate and one-millisecond response time for enhanced visual fluidity. What this translates to is reduced ghosting or blur during your gaming adventures, which in turn, reflects greater detail in moving subjects.
Fans of the curved display aesthetic aren't left out of the equation as well. An alternative pick to the EX2710Q, the EX2710R swaps out the former's flat design for a curved VA panel, where its HDR400 technology and 165Hz refresh rate are geared to deliver a slicker, fuller view of hectic action.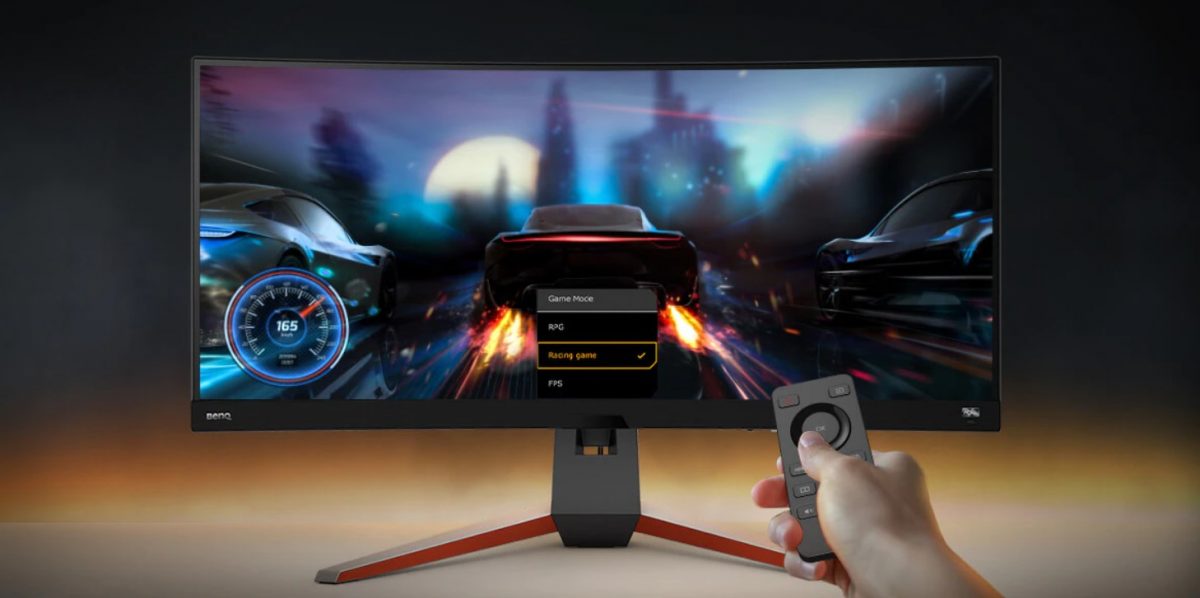 Should a wider field-of-view prove to be your cup of tea, the EX3210R and EX3415R come recommended as a reliable gaming companion. Where the former offers a 165Hz refresh rate and QHD resolution on a VA display, the latter monitor boasts a 144Hz refresh rate and a resolution of 3440 x 1440 on an ultrawide IPS panel.
In both cases, the slim bezels allow for a greater sense of immersion, but there's another factor that also comes into play: treVolo 2.1 audio. Courtesy of a 2.1-channel in-built speakers, a 5W subwoofer, and a DSP system for various modes, the EX3210R and EX3415R bring in-game audio to life with crisply-rich soundscapes, from the screeching brakes and revving engines of vehicles to the exhilarating chordal harmonies during boss battles and grand fights.
But immersion doesn't count for much if the gaming experience is riddled with frequent interruptions. To ensure smooth performance, the brand has packed in AMD's FreeSync support for non-Intel users, so choppy playthroughs, broken frames, and screen tearing will cease to be a concern at any framerate.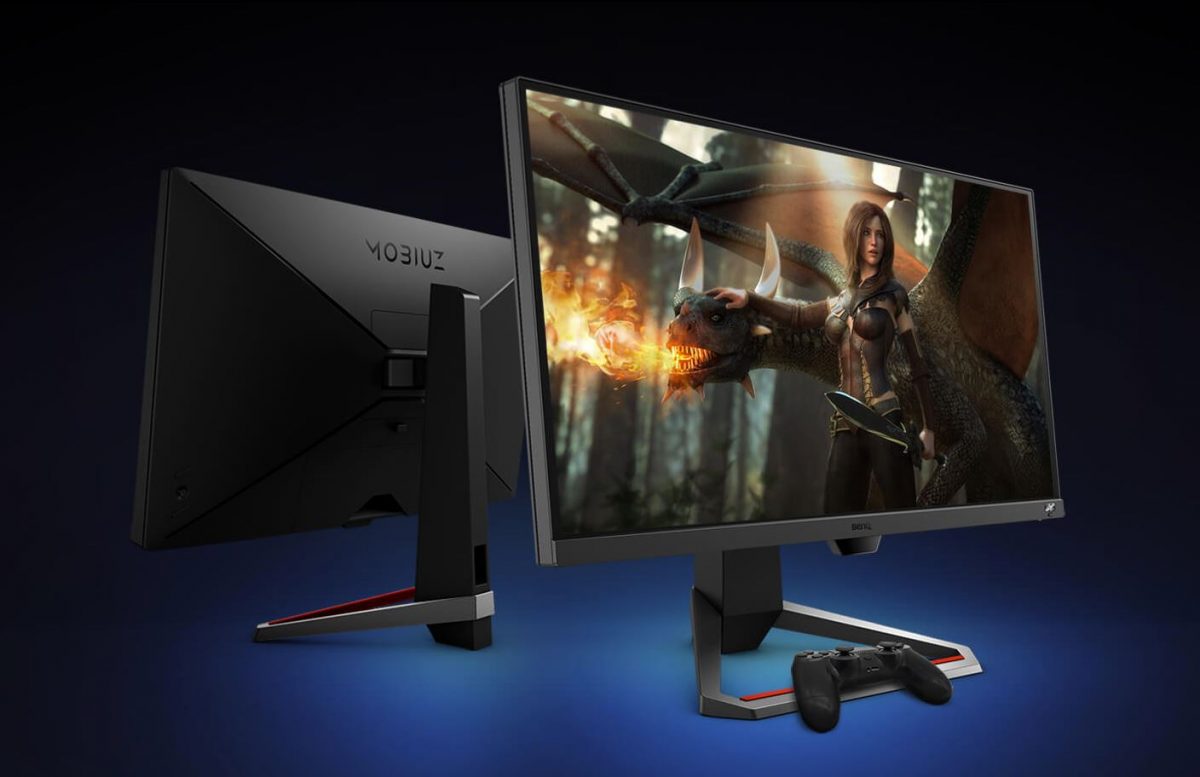 With more models planned in the pipeline, the MOBIUZ family is gearing up for completion in the coming year. BenQ's commitment to deliver outstanding performance and an engaging sensory experience has spawned a series of monitors that meet different gaming display preferences, from the standard, flat viewing picks to the ultrawide curved experience.
Through the continued effort to fulfill the demands of the casual gaming market, BenQ has shown that gaming excellence is here to stay – and it all begins with the MOBIUZ monitors, ushering in that desired performance spark for fellow enthusiasts.