Gotham might be on its final season, but there's more to come for DC TV. Besides the bunch of shows coming up on DC's new streaming service, DC Universe, Epix has now ordered a 10-episode live action series centered on the early days of Alfred Pennyworth, Batman's trusty butler and father figure.
The series, which will be titled Pennyworth, is an origin story focusing on Alfred's journey from being a former British SAS soldier to working under billionaire Thomas Wayne. The show will not be in the same universe as Gotham, though Gotham showrunner Bruno Heller will be taking on this project along with Danny Cannon, who will direct the pilot. It is understood that Sean Pertwee, who's currently playing Alfred on Gotham, will not be involved with the show.
Alfred Pennyworth has been known throughout Batman comics and movies as Batman's capable and reliable butler, who cares deeply about his ward yet isn't afraid to show some snark, and has been played by the likes of Michael Gough, Michael Caine, and Jeremy Irons. The character first appeared in Batman #16 in 1943, and has since become a staple of the Batman mythos. You certainly can't have a Batman without an Alfred.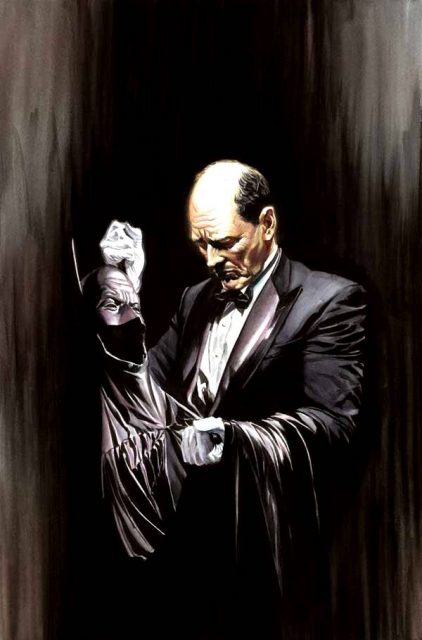 Given that it's not connected to any pre-existing TV universes, we're interested to see what this show does with Alfred. There's a ton of potential to give a unique spin on what drove Alfred to serve the Waynes, and what prompted him to stay on and raise the orphaned Bruce Wayne after the death of his parents. While Gotham is a fantastic show, it's still disappointing that we didn't get to see more of the Waynes before they died, so this show offers a chance for us to explore their characters more and figure out what kind of parents could have produced  a child like the Dark Knight.
You could call Jeanne a dabbler – anything she isn't yet a fan of, she will be eventually. The list of things she's into is only rivalled by the things she plans on getting into. Overanalysing makes everything fun.
---

Drop a Facebook comment below!

---