"Thank you Avengers!"

A 4,000 strong crowd filled the Jangchung Sporting Arena in Seoul, Korea on Monday night, as fans of the superheroes clamoured to meet Iron Man, Captain Marvel and Hawkeye in the flesh.

Fans screamed for Robert Downey Jr, Brie Larson and Jeremy Renner, and their efforts to engage the talents of the upcoming Avengers: Endgame didn't go unnoticed by the cast, especially by franchise lead Robert Downey Jr, who has been in Korea three times before. His first visit was in 2009, promoting Iron Man, and he shared that Korea will always have a special place in his heart.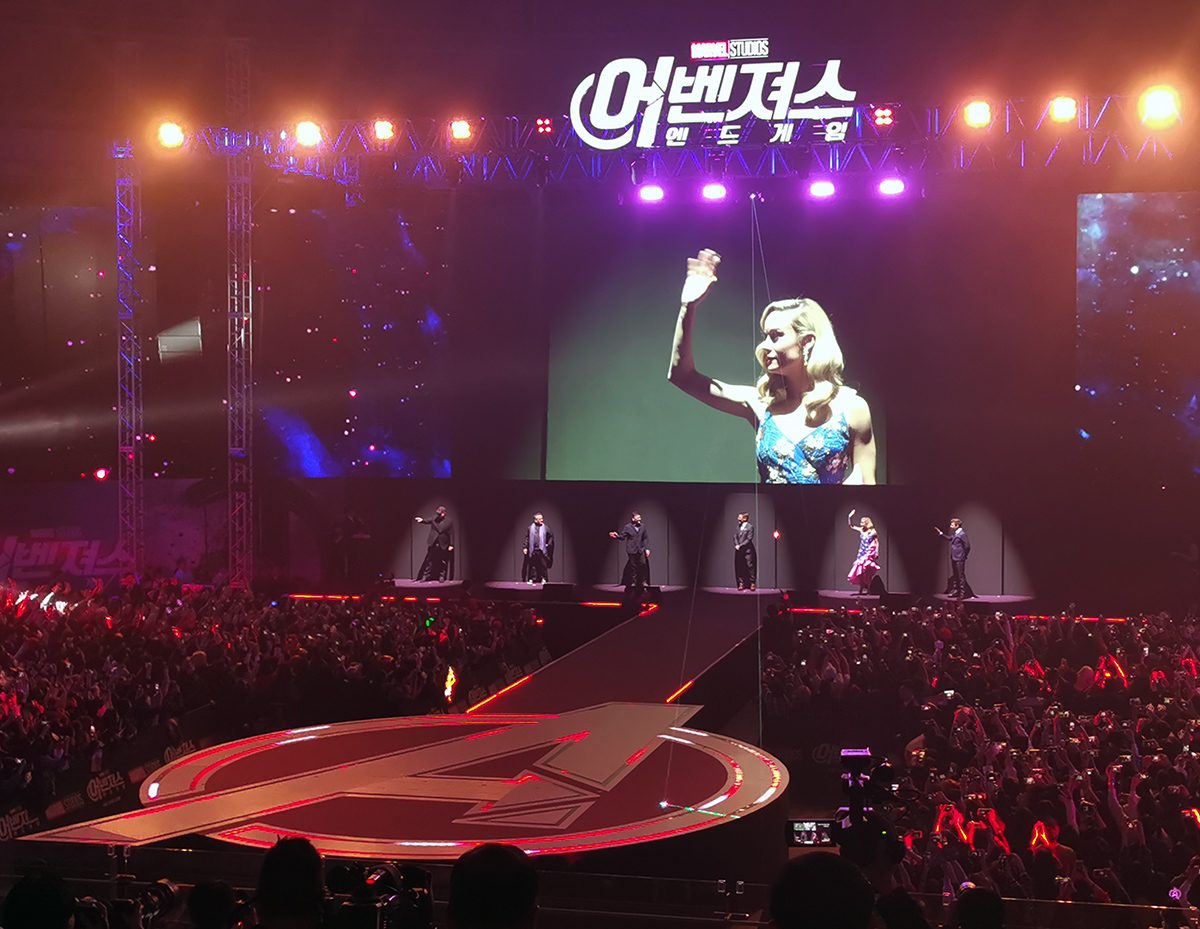 Also at the fan event are MCU head Kevin Feige, and directors Joe and Anthony Russo. At the red-carpetless event, the filmmakers and actors entered the arena with a bang, much to the crowd's delight.

The group answered burning questions from fans and shared a little of their adventures in Seoul. Brie confessed that she has been eating non-stop, while Jeremy visited the palace.

Fans showed their delight and their love for the franchise with a touching "Thank you Avengers" video that sent Brie into tears.

Fans lit up their glowsticks in a darkened arena for a grand send-off to the cast, but Robert Downey Jr returned to the stage for one last goodbye to what he considered his favourite place out of his press tour.

Here are some moments we captured of the event.

Check out our press conference coverage from earlier in the day.