ASUS is bringing the big guns to the laptop market with its 2022 Zenbook laptops lineup. The ASUS Zenbook Pro and Zenbook S series laptops range from 13-inch to 17.3-inch in screen sizes, and run the gamut of standard clamshell, convertible, and even dual-display designs.
And sitting on top of all that is its flagship ASUS Zenbook Pro 16X OLED (UX7602).
ASUS Zenbook Pro 16X OLED (UX7602)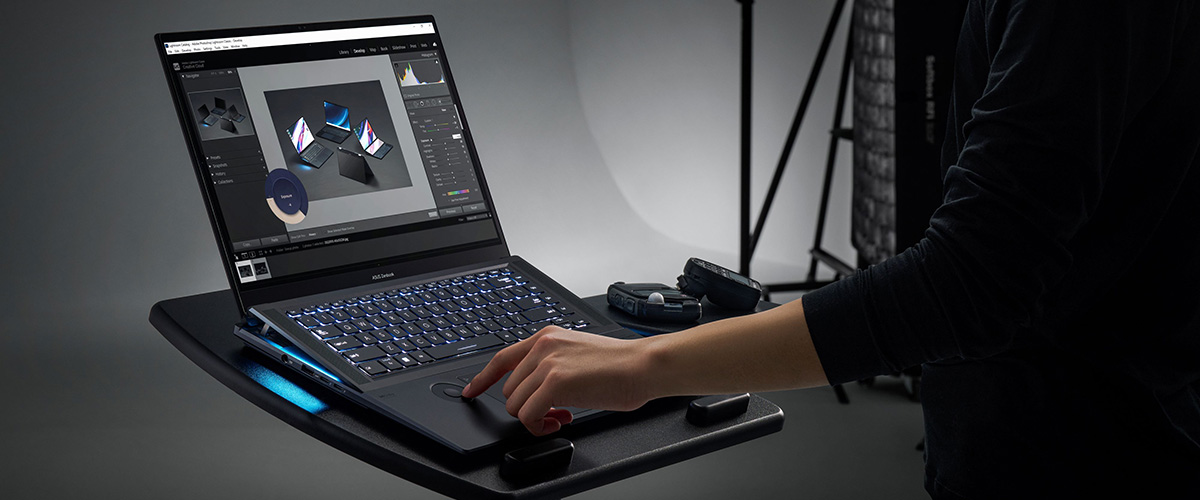 The Zenbook Pro 16X OLED is an NVIDIA Studio-validated laptop, powered by up to a 12th Gen Intel Core i9 12900H processor and an NVIDIA GeForce RTX 3060 Laptop GPU. It is cooled by ASUS's newly introduced IceCool Pro cooling system and Active Aerodynamic System Ultra (AAS Ultra), an auto-tilt mechanism to lift its keyboard for better cooling.
The result is a system that can run its CPU and GPU up to 140W in combined thermal design power (TDP) without throttling. It is also pretty quiet, at just 40dB in standard mode, which is the noise level equivalent of being inside a library.
It has an aerospace-grade aluminium alloy chassis, for people who love to hit things with their laptops, with a thickness of just 16.9mm and a respectable weight of 2.4kg.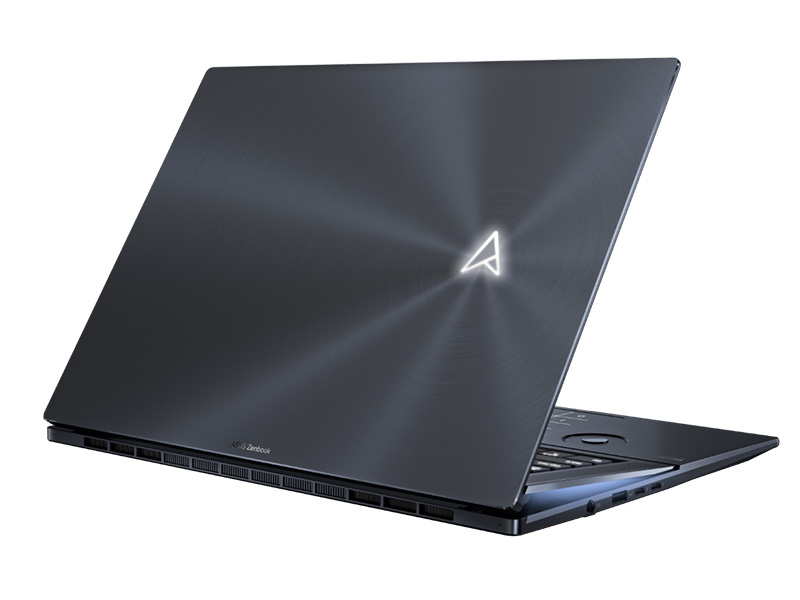 The Zenbook Pro 16X OLED comes with a 16-inch 4K (3840 x 2400) OLED HDR screen, with an acceptable 60Hz refresh rate. It goes up to 550 nits in brightness and has a 100% DCI-P3 colour gamut, and is certified to render colours accurately and blacks to the deepest possible levels.
Other features include the ASUS Dial rotary controller for precise fingertip control of creative apps and an enlarged touchpad with haptic feedback for click-anywhere convenience.
But something's got to give. For the Zenbook Pro 16X OLED, that'll be the battery life. Even with its 96Wh battery, you get an okay-ish 10 hours of use, just enough for a standard day away from a power source.
Here's a quick look at the other Zenbook laptops for 2022.
ASUS Zenbook Pro 14 Duo OLED (UX8402)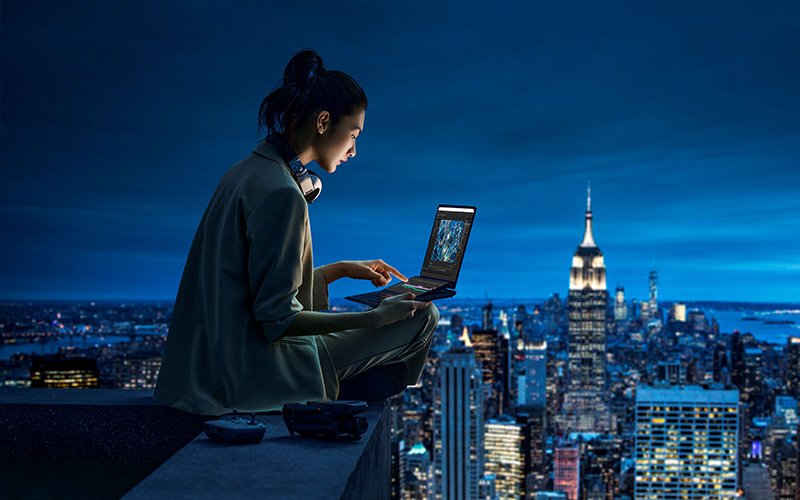 The new ASUS Zenbook Pro 14 Duo OLED (UX8402) sports a 14.5-inch, 500-nit, 2.8K 120Hz OLED screen with a 12.7-inch ScreenPad Plus 12°-tilt secondary touchscreen. It is customisable to pack a 12th Gen Intel Core i9 12900H processor and NVIDIA GeForce RTX 3050 Ti Laptop GPU.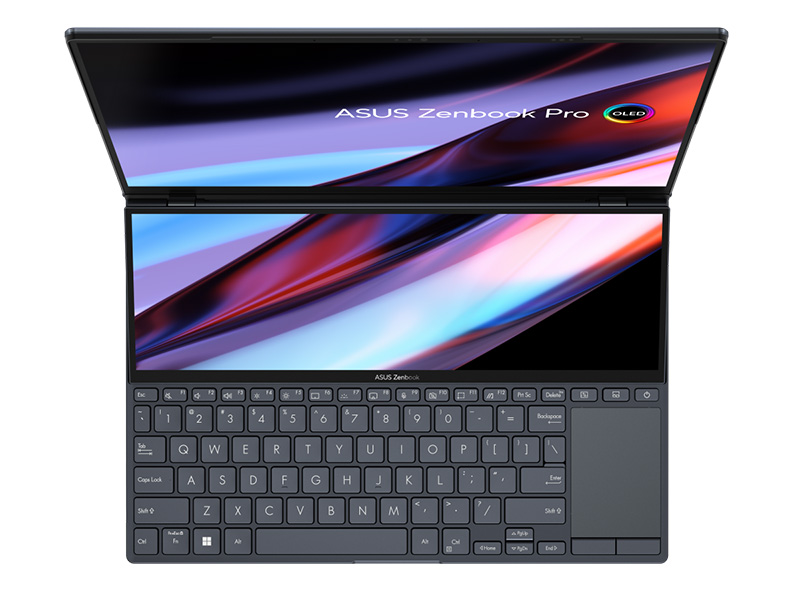 It also features the AAS Ultra auto-tilting design that improves both cooling and ergonomics, as well as ASUS IceCool Plus tech to get you up to 85W in combined TDP.
ASUS Zenbook Pro 15 Flip OLED (UP6502)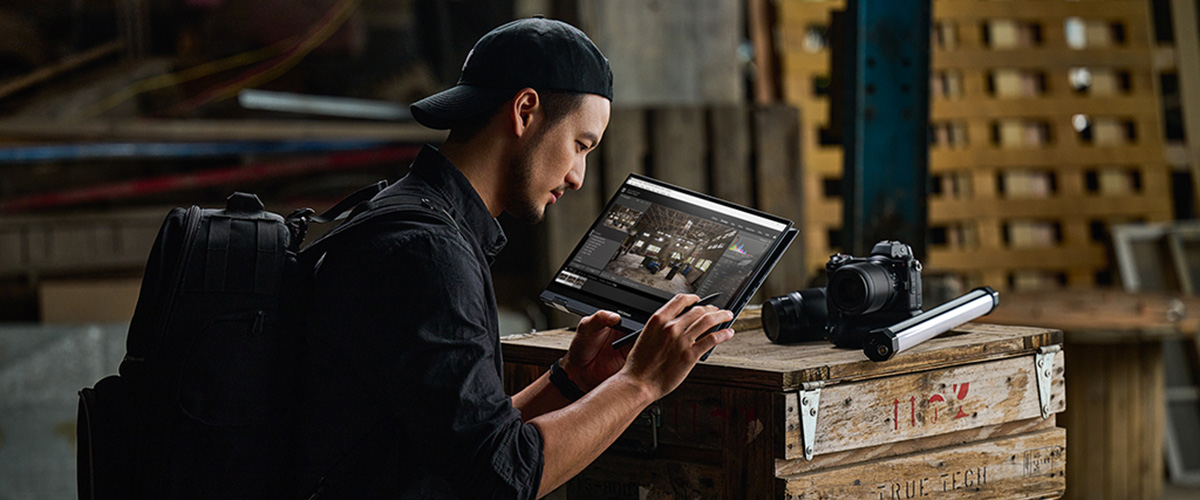 The 15.6-inch Zenbook Pro 15 Flip OLED (UP6502) is a convertible laptop with a 2.8K 120Hz OLED touchscreen, powered by up to a 12th Gen Intel Core i7 processor and the all-new Intel Arc A370M GPU. Performance-wise, the Arc GPU is comparable to an RTX 3050. As a convertible, you get a suite of additional features, such as the 360° ErgoLift hinge, an HD IR camera for fast face login, and a light and colour sensor for automatic brightness and colour adjustment.
ASUS Zenbook Pro 17 (UM6702)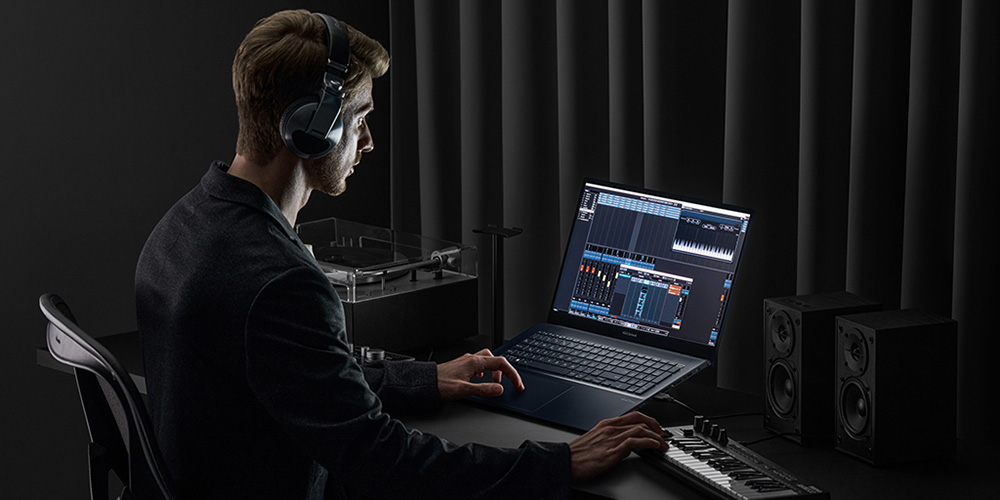 New to the Zenbook Pro series, the ASUS Zenbook Pro 17 pushes the series into 17-inch screen size territory. The 17.3-inch laptop has a 2.5K IPS NanoEdge Dolby Vision touchscreen, with an ultrafast 165Hz refresh rate. It gets up to an AMD Ryzen 9 6900HX processor and an NVIDIA GeForce RTX 3050 GPU.
ASUS Zenbook S series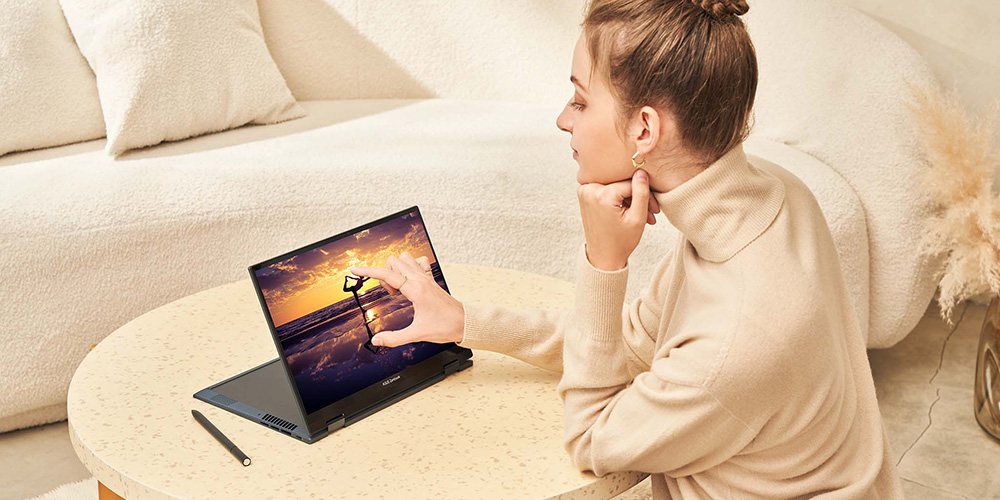 Two new 13.3-inch models join the series in 2022 – the Zenbook S 13 Flip OLED convertible laptop and the Zenbook S 13 OLED. They are made for portability, with a magnesium-aluminium alloy chassis of 14.9mm in thickness and weighing between 1 kg and 1.1 kg.
ASUS Zenbook laptops will be available in stores later this year.
If you are interested, you can check out the ASUS launch event where it announced its new products below.