Power, precision and performance are what drives demand and expectations for a laptop, and with the combination of better materials, powerful and petite processors and sharper displays, laptops makers have begun to shape devices that offer owners a strong mix of productivity powerhouses and workstation wonders.
Few devices exemplify this combination more than the ASUS Zenbook 14X OLED (UX3404), a 14.5-inch device that blends an OLED display, current generation processor and portability in a 2023 refresh that is presented with a shiny facade. In lieu of the usual metallic finish, it comes decked out in a premium ceramic-like aesthetic, with sharp, stylistic lines cutting through its length. The minimalist touch is paired with a 1.5kg, 16.9mm-thin body, which makes it easy to tote the Zenbook 14X OLED around.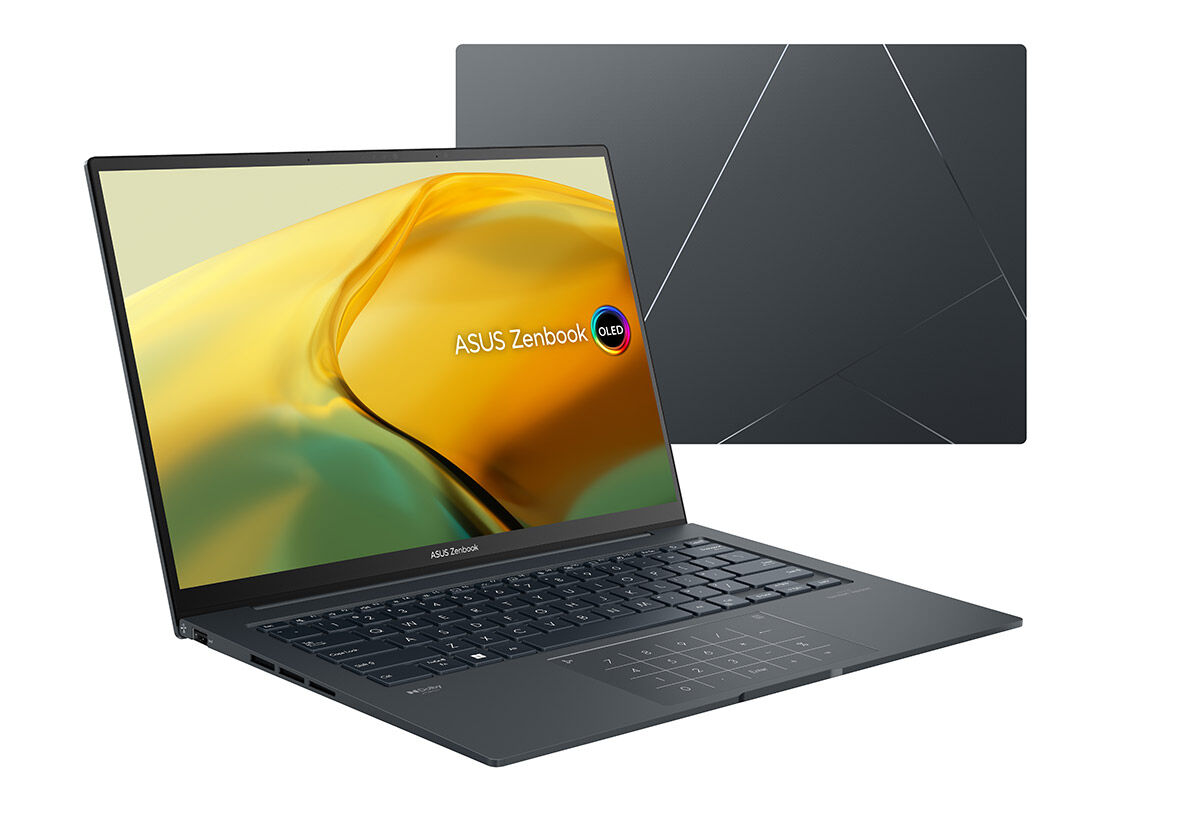 The laptop's portable nature means users don't have to be confined to working at a fixed workstation, whether it's in the office or at home. Even with the easing up of work-from-home and remote work arrangements, the lightweight build still benefits other types of working professionals, such as those who use hotdesk, frequent co-sharing spaces, or are working in fields that require on-the-go monitoring.
Content creators, in particular, can get even more out of the Zenbook 14X OLED. The combination of up to 13th Gen Intel Core i9 processor and NVIDIA GeForce RTX 3050 discrete graphics card offers users more than enough power to breeze through GPU-intensive tasks like video editing and 3D rendering. But it isn't just a pure productivity machine, with the power boost and versatility allowing them to work hard and also play hard at the same time.
Entertainment promises to be an equally enjoyable affair, too. Equipped with a NanoEdge OLED 2.8K foldable display (2880 x 1800 resolution), a 120Hz refresh rate, and a 0.2 millisecond response time, the 14.5-inch laptop is home to sharp, smooth visuals. As with every ASUS laptop, the panel here also covers 100 percent of the DCI-P3 colour gamut to give accurate, vivid tones, and emits lower blue light levels for better eye care and sleep quality.

Lightweight as it may be, the Zenbook 14X stands its ground as a tough, durable machine. It's certified to be military-grade, coming unscathed out of 12 rigorous test methods and 26 punishing test procedures. This ruggedness makes the device a safe pick for on-the-go productivity, and comes highly recommended for users with loose grip or butter fingers.
The experience is topped off with a four-port selection comprising a Thunderbolt 4 USB-C port, a 3.5mm audio jack, a USB 3.2 Gen 2 slot, and an HDMI 2.1 port, alongside a dual-mic array and a stereo sound system certified by Harman Kardon.
Pumping life into the Zenbook 14X is a long-lasting 70Wh battery, which ASUS claims can last users through a whole working day. The addition of fast-charge technology means there'll be no end to the productivity, as the device is able to fill 60 percent of the battery gauge in 49 minutes from zero. At S$2,699, the ASUS Zenbook 14X OLED (UX3404) establishes itself as a premium offering of looks, function, and convenience – all packed into a slim, portable body. While built for work, it boasts enough horsepower to double up as a casual gaming or entertainment device, continuing in the vein of delivering satisfaction every time and anywhere.
---
This article is brought to you together with ASUS Singapore.