Taiwanese hardware maker ASUS is rolling out an eco-friendly range of Enterprise computing options for partners looking at lowering the carbon footprint of running a business, with carbon-neutral and eco-friendly desktops, laptops, and all-in-one PC devices.
The ASUS Carbon Partner Services serves to support businesses in reducing carbon emissions, led by the ExpertBook B9 OLED and B5 OLED, and BR1402 series. Dubbed the world's first carbon footprint and carbon-neutral verified business laptop, the 14-inch ExpertBook B9 OLED (B9400) offers an FHD 16:9 display at a resolution of 1920 x 1080, powered by the Intel Core i7-1255U Processor at 1.7 GHz. The laptop is constructed with post-industrial recycled metal, as well as FSC Mix-certified paper to reduce carbon footprint.
The ExpertBook B9 OLED and ExpertBook B5 OLED ultralight laptops offer top-of-the-line hardware, including the latest 13th Gen Intel Core processor. The ExpertBook B9 OLED is the first magnesium-lithium laptop from ASUS to employ Thixomolding, a manufacturing process that reduces waste by up to 29 per cent and is capable of shortening manufacturing time by up to 75 per cent.
Constructed with up to 70 per cent of post-industrial recycled metal and packaged in materials certified by the Forest Stewardship Council (FSC), the ExpertBook B9 OLED is capable of reducing carbon emissions that exceed the Energy Star energy-efficiency standard by 44 per cent.
The ExpertBook B5 OLED (B5602CVA) is the world's lightest 16-inch business laptop with a 4K OLED screen display. Both devices have passed rigorous US military-grade durability standards and sport 13th Gen Intel Core processors.
The BR1402 is the world's first 14-inch 2-in-1 rugged laptop for education and features a modular design for environmentally-friendly maintenance, while the newly-awarded ExpertBook B9 OLED was awarded the Sustainable Tech Special Award distinction in the Computex 2023 Best Choice Awards.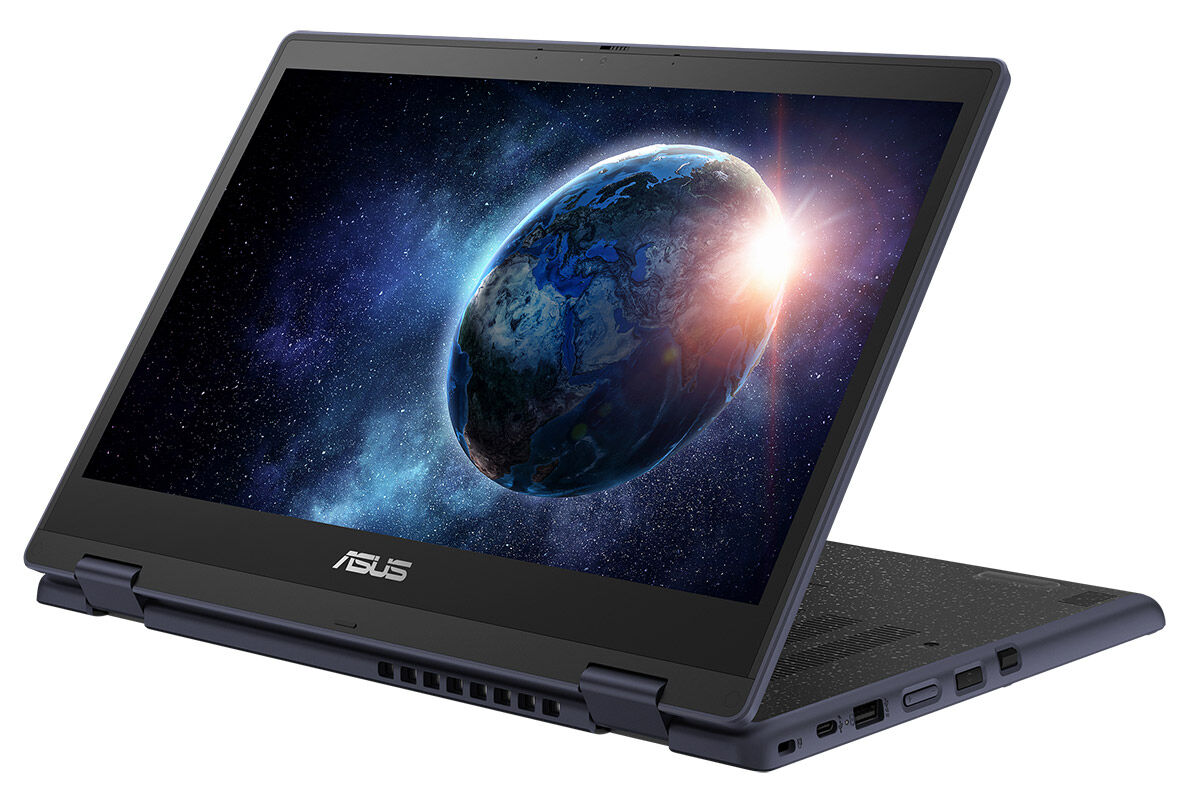 The intent of this range is to support businesses in achieving their own sustainability targets with nature-based carbon credits to offset emissions.