Smartphones, in general, have been increasing in size each year and for many reasons at that. The advent of 5G, the need for larger batteries, and more camera sensors all contribute to the push of larger mobile devices.
Although users prefer a more compact device to bring around, the performance and features of a smartphone are valued way more than size. Therefore, ASUS took it upon themselves to design a phone that does not compromise on quality and equally give users the satisfaction of a compact device, the Zenfone 8.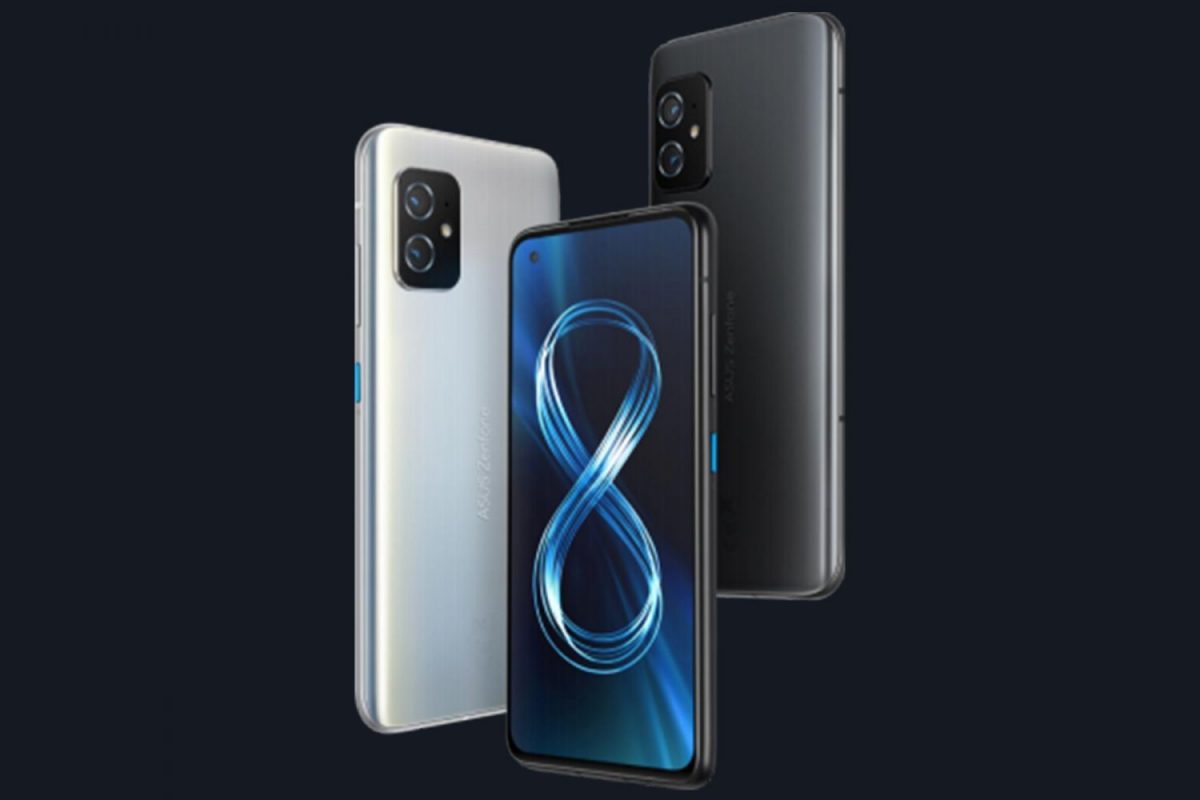 The Zenfone 8 is a combination built of a miniature ROG Phone with a Zenfone design. It is a sleek compact phone with flagship components that are normally seen in bigger devices. ASUS has pushed their boundaries of combining a smaller footprint without compromising on performance or battery capacity.
To be called a compact phone, the Zenfone 8 is shorter than 14.8cm and narrower than 7cm to fit in most hands and pockets but still boasts a 5.9″ edge-to-edge display. Seeing as it is now relatively smaller than most phones in the market, the display and user experience remain of quality, making use of custom 120Hz E4 AMOLED from Samsung with great colour accuracy and 1100 bits maximum brightness.
Moreover, the new Zenfone 8 is ASUS' most durable phone yet. Not only is the phone protected by Corning Gorilla Glass Victus, but the phone is also certified with IP68 water and dust resistance.
An important aspect and feature in phones nowadays are their camera quality. Zenfone 8's cameras make use of high-quality SONY sensors. Whether it's the main camera, the ultra-wide view camera or the front camera being used, it remains to be versatile and allows users to take sharp photos anywhere, anytime.
Audio-wise, the upcoming ASUS phone is one that is full of surprises. The Zenfone 8 has two large linear speakers powered by dual Cirrus Logic Mono AMPs as well as offer an audio jack with a Qualcomm Aqstic DAC. Together with Dirac HD Sound, this results in an impressive audio experience.
With all these features in mind, one would question the battery capabilities of the phone. Even though it is compact in size and houses powerful components, the Zenfone 8 fits a 4000mAh battery and comes with a 30W Hypercharge adapter for faster charging. This is possibly the most powerful charger of any phone below 6″.
ASUS also included the new ZenUI 8 for faster, smoother, and clever features that enhance the Zenfone 8 overall. The ZenUI 8 continues to carry the familiar look and feel of stock Android, but with many improvements on performance and added functionality. Some of those additions are the new battery features, discrete notifications, new one-handed mode, more system colour scheme options, and new Audio Wizard with EQ.
The features found in the Zenfone 8 is sounding very promising. The phone is priced from S$999 and will be available from 28 May 2021. Pre-orders start from 14 till 27 May 2021 and all pre-orders before 27 May will receive an ASUS x RhinoShield SolidSuit Phone Case.