One of the bigger surprises to come out of The Game Awards 2022 was that FromSoftware would be reviving its long-dormant Armored Core series, with Armored Core VI: Fires of Rubicon set for a 2023 release.
While most of the footage shown was cinematics, fans have been eager to find out more about what will lie in wait for them when the game finally launches. Thanks to an interview with IGN, we got to learn more about Armored Core VI from president Hidetaka Miyazaki himself.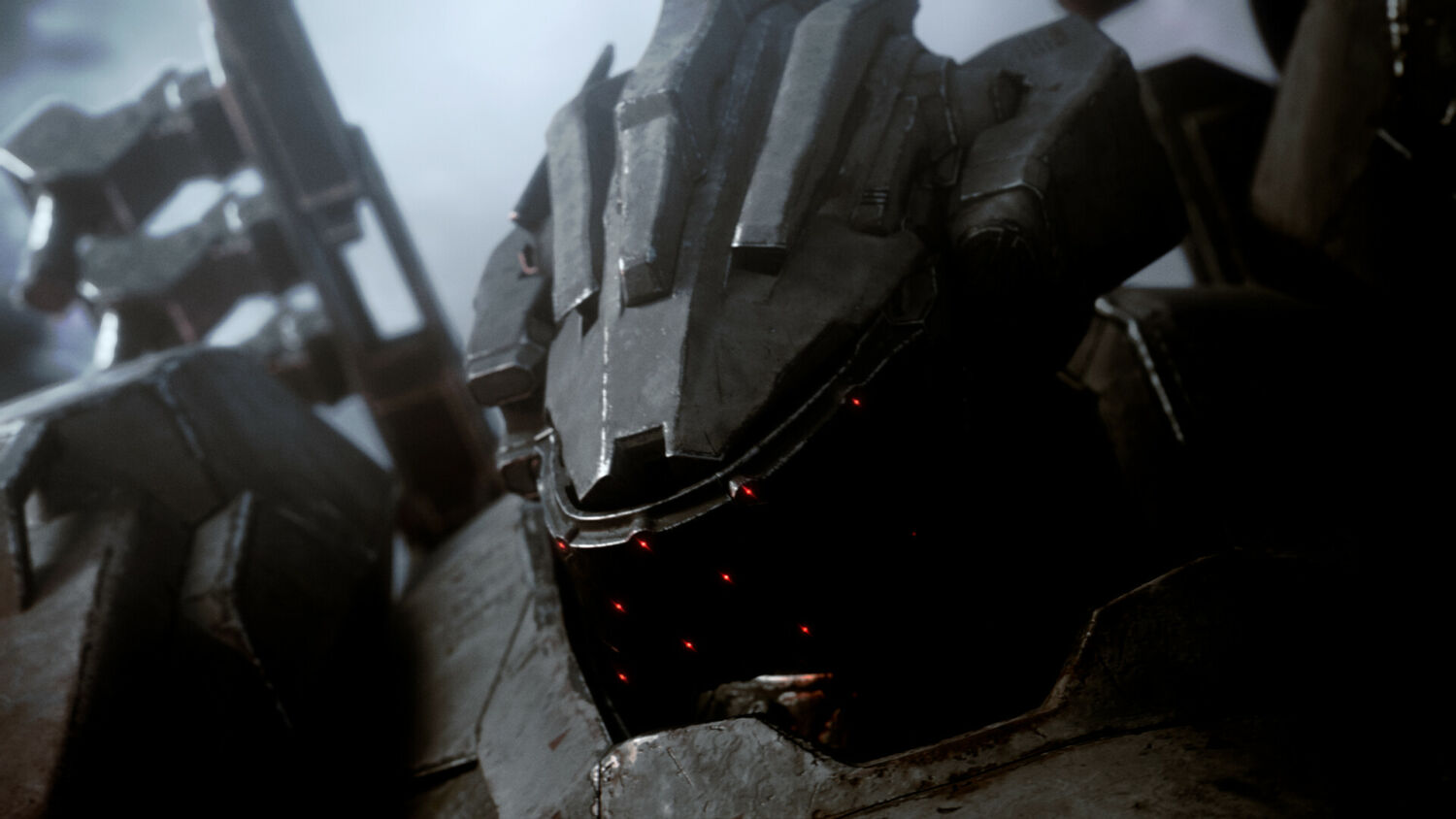 First off, the game will tell a new story rather than build on what came before it, making it more accessible for players jumping in for the first time. Secondly, it will not be a Soulsborne kind of game, even if FromSoftware has amassed plenty of experience in that area.
"So the real impetus for this project, I think, or at least one of the real appeals for me, comes from that aspect of assembly," Miyazaki told IGN. "And being able to really freely assemble and customize the mech, I think is what we really highly focus on in Armored Core. And having mechs or mecha as a theme, it's really about that high level of freedom that adjusting each individual part gives, and how that affects the gameplay and the properties of your mech actually in combat."
Obviously, Armored Core VI will not have an open world like Elden Ring, and will instead feature a mission-based structure for single-player and a separate multiplayer versus mode. The onus is on action, rather than deliberate affairs.
"There are no elements directly referring to Sekiro, but I feel both titles share the same essence of battle such as aggressive, speed change and action-oriented fighting," said Armored Core VI director Masaru Yamamura, who was lead designer on Sekiro.
"For this title, by continuing to attack even the strongest enemy, the force of impact can break the enemy's posture and inflict a large amount of damage—a critical hit. This is the starting point for the slow and fast speed change of the battle, and when combined with long-range firefighting and close-range melee combat, the enemy and his machine engage each other violently, creating a more aggressive and dynamic battle that only mechas can engage in."
However, even without Soulsborne elements, do expect Armored Core VI to be a challenge, with "intense and tough mecha battles" to fill your time with.
"It depends on the enemies you're coming up against in those missions," added Yamamura. "It depends on how you want to assemble your mech. But this is one approach we wanted to have, is to have the player decide how they wanted to assemble and how they wanted to approach each mission, and then to have this nice balance of level of challenge throughout the missions and throughout the campaign."
For now, we can only wait until the game reaches its completion and launches sometime in 2023. Knowing FromSoftware, disappointment will be the last thing on our minds.