A new trailer to Ant-Man and the Wasp: Quantumania just dropped!
The highly anticipated Marvel Studios movie sees Scott Lang enjoying a decorated life as a Avenger. He's got his family, the love from fans (even if some of them call him Spider-Man from time to time) and a published book!
But things take a turn when his daughter Cassie builds a quantum beacon and accidentally sucks everyone into it. As if finding a way out of the Quantum Realm isn't hard enough, they come face to face with Kang the Conqueror.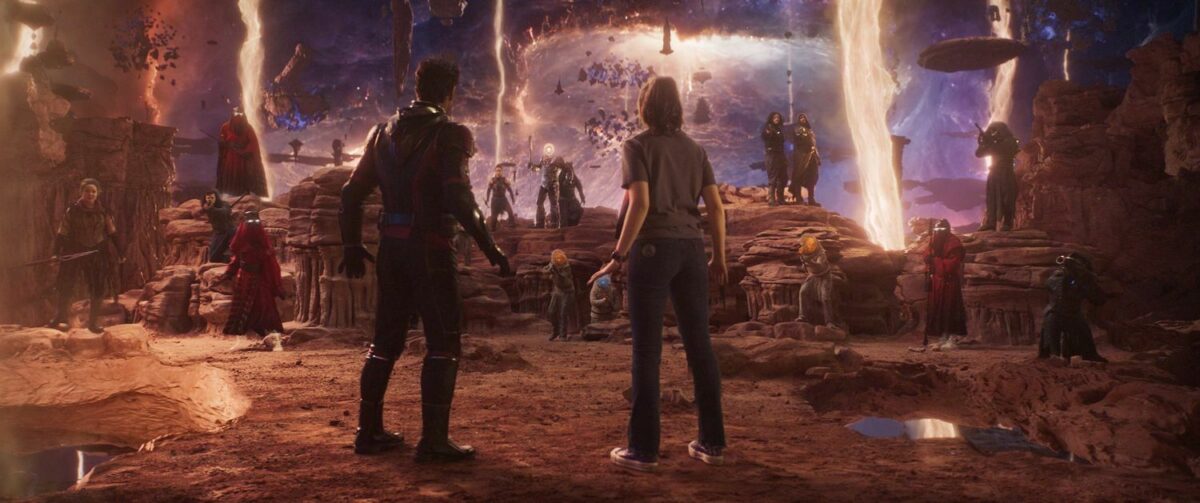 In this trailer, viewers get a better look of Jonathan Majors as the new Marvel big bad villain. From the looks of this trailer, Majors' Kang is not a villain that will go down easily.
Compared to what we saw at the Disney Content APAC showcase, our footage had more meatier scenes of Kang. So there's actually plenty that Disney has left out from São Paulo Comic Con or CCXP.
The movie's synopsis reads:
Ant-Man and the Wasp find themselves exploring the Quantum Realm, interacting with strange new creatures and embarking on an adventure that pushes them beyond the limits of what they thought was possible.
Ant-Man and the Wasp: Quantumania premieres on 17 February 2023.