Conventions are an exciting affair for attendees. After all, it's not very often that fans will be able to gather and celebrate a shared love for various fandoms on a large scale. In Singapore, Anime Festival Asia (AFA) is a mainstay event that the local and regional anime, cosplay, and game community looks forward to every year, and its return to the fray in 2022 continues to highlight this point.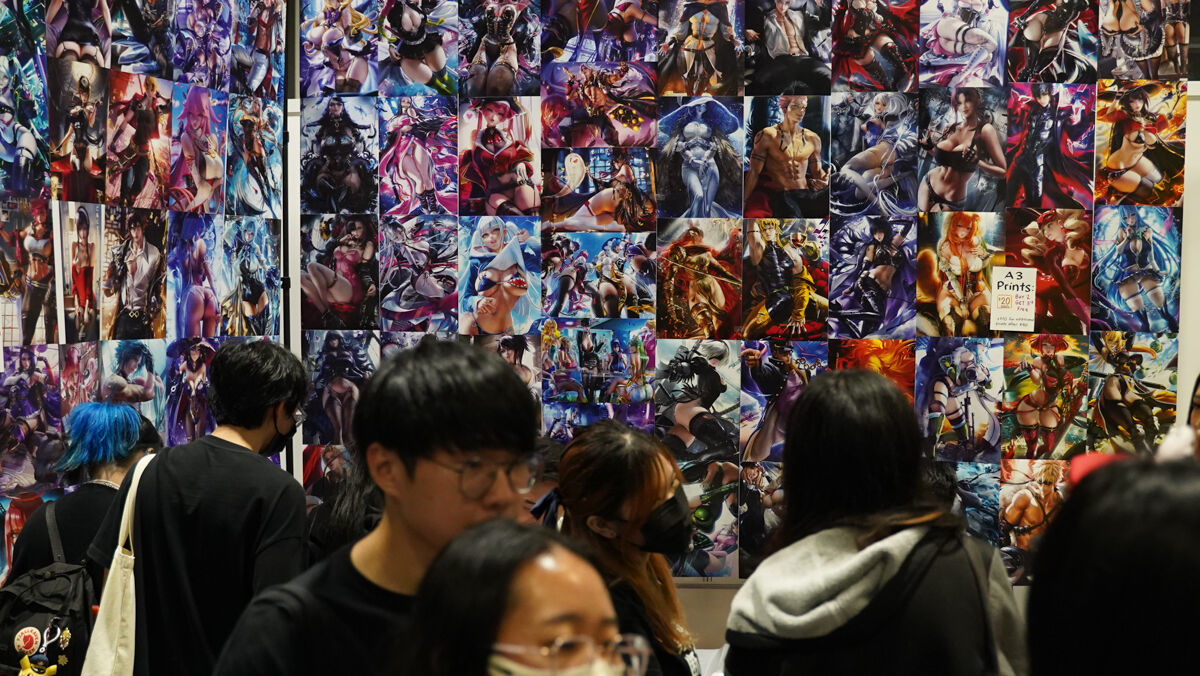 The event saw a sizeable crowd on its first day, with the ticketing counters swamped with snaking queues. While it features several new additions, such as a play-like experience with AFAverse, most of the show floor is taken up by familiar returning elements that include stage performances, official merchandise, and the fan favourite Artist Alley (otherwise known as Creators Hub).
More notably, this year's iteration welcomes the biggest Creator Hub in the event history, bringing in more than 150 participating creators from 15 countries and regions. What this means is that attendees will most certainly be spoilt for choice, with the abundance of fan merchandise ranging from prints and acrylic charms to badges, stickers, standees, and more.
Here are some of the quirkier and more interesting picks to check out.
---
Pokémon, gotta buy 'em all!
The Pokémon fever is strong with the recent release of Pokémon Scarlet and Violet, which makes AFA 2022 the perfect place to grab all your favourite critters. Mochiak and Ah Woo comes bearing adorable two-sided acrylic charms of Vaporeon, Pikachu, Bulbasaur, and more, but one of their most intriguing items is actually a Junji Ito – a renowned Japanese manga artist who's best known for Uzumaki – badge collection.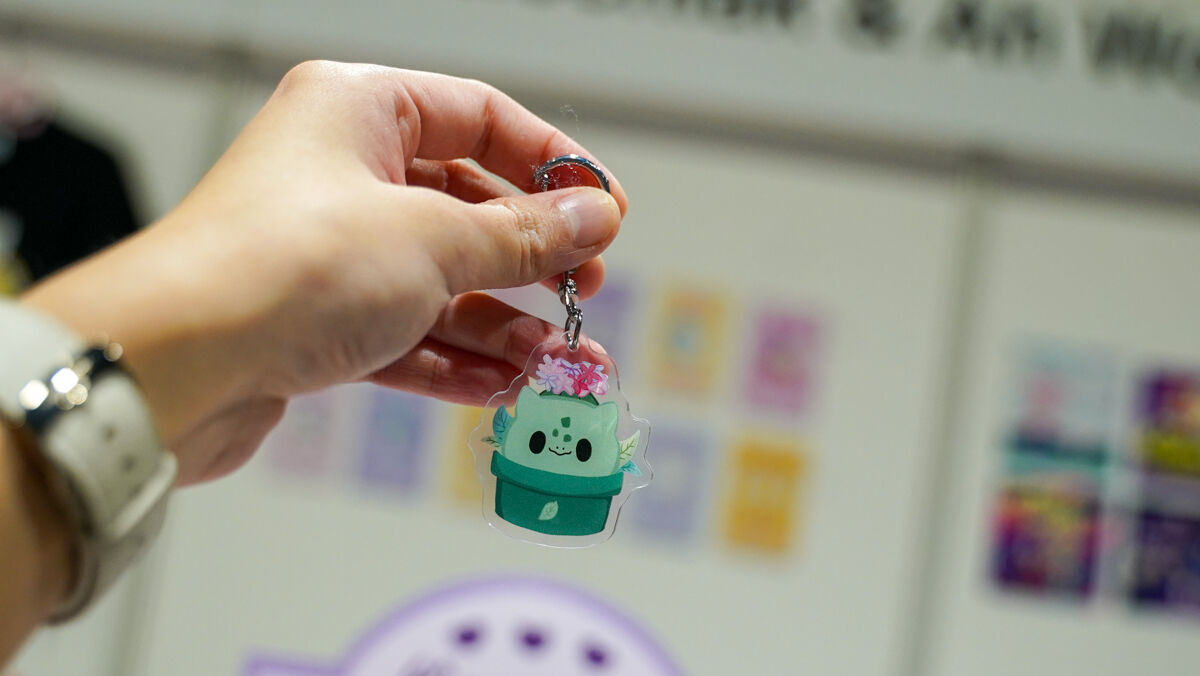 BunnyAndYarn, meanwhile, transforms Pokémon and other iconic pop culture characters into crocheted creations. Pikachu, Squirtle, and Charmander are no doubt charmers in their own right, but there are also Moogles, Grogus, and Demon Slayer characters, among others, waiting to be adopted.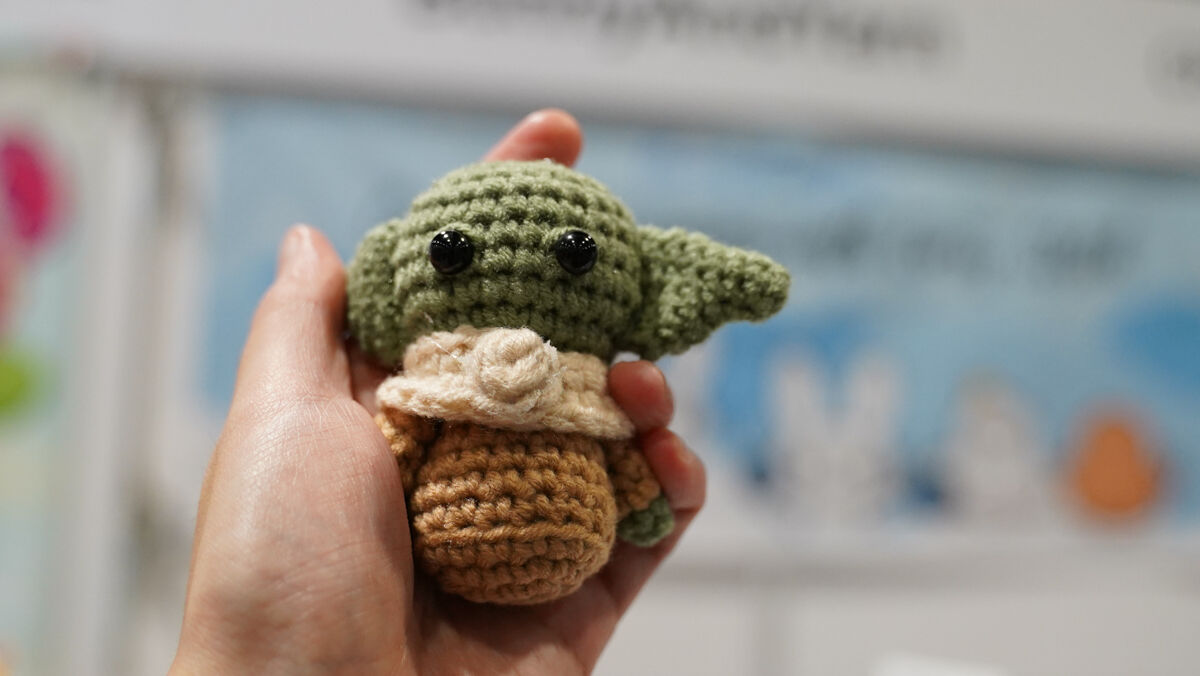 If cards are more to your taste, +Poke Box+ has a series of themed tarot and poker cards up for purchase. There's even a credit card artwork titled Arceus Express, complete with a fake card number and chip!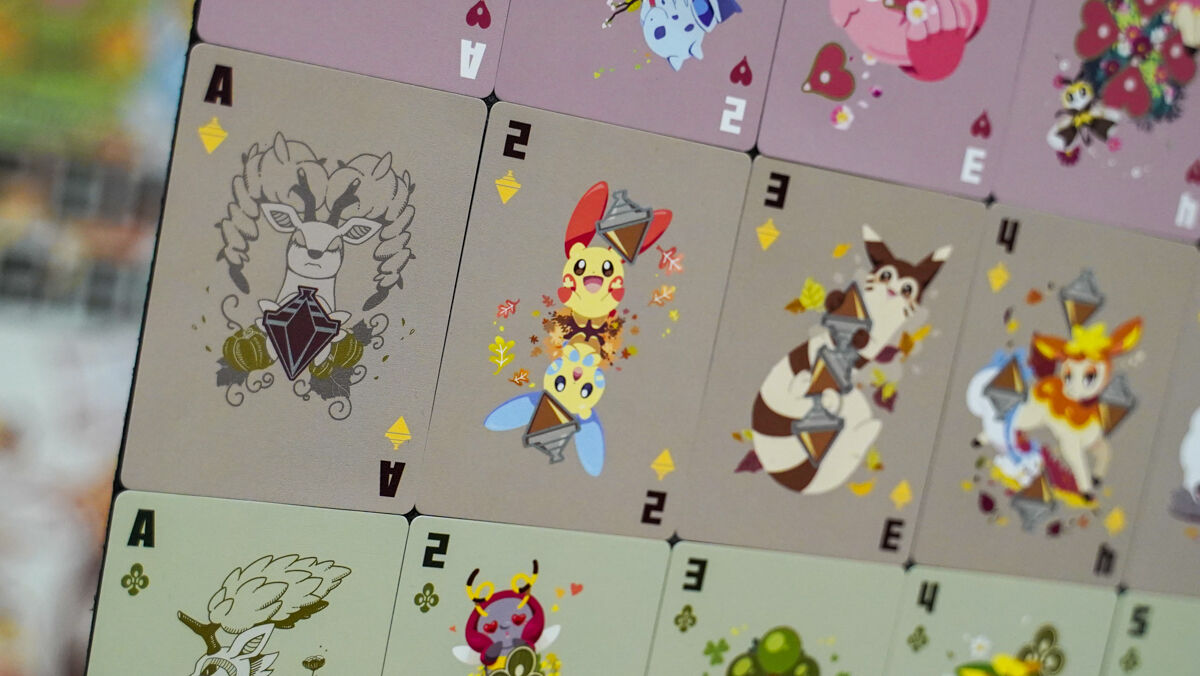 nandecolle takes special mention here. While Pokémon pins are a common sight, the arrangement of their creation isn't. Neatly lined up in a way that reflects the design of the Boxes in the Pokémon games, the enamel pins makes for an eye-grabbing sight even from a distance away. The sheer cuteness of the design is nothing short of an added bonus, too.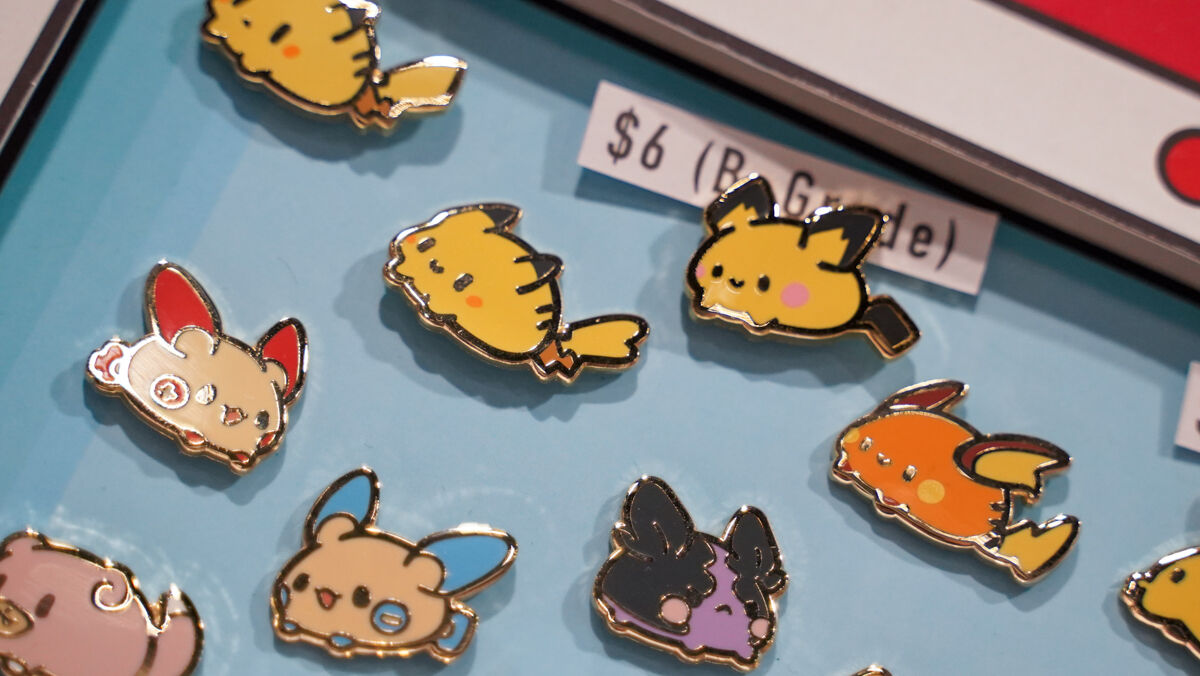 Whipping up a feast with food art
Food may be the way to the heart, but food art is the way to the wallet. EggButterToast demonstrates that bread and pastry can be packaged into cute, delicious-looking pieces of art, especially when they are paired with an equally endearing cat baker.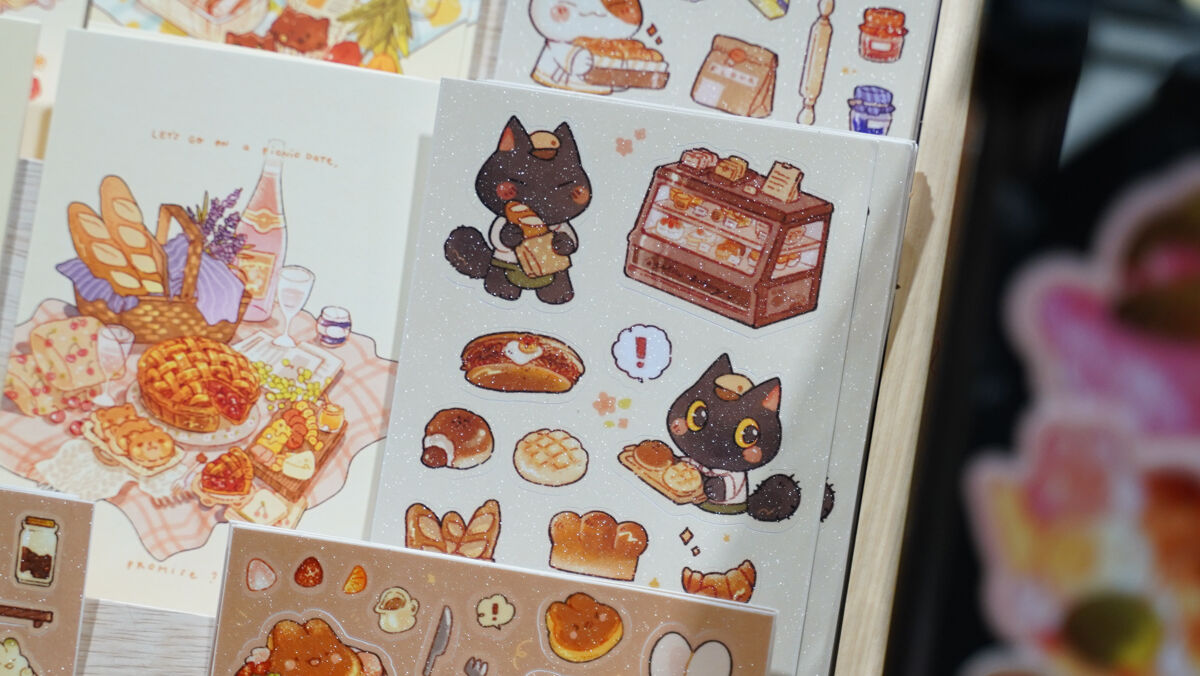 In a similar vein, Le Delicatessen turns various food items, such as hotdogs, ice cream, and taiyaki (Japanese fish-shaped cake typically filled with red bean paste) into colourful, vibrant tote bags and charms. Sometimes, these works feature an occasional pet, which brings twice the joy.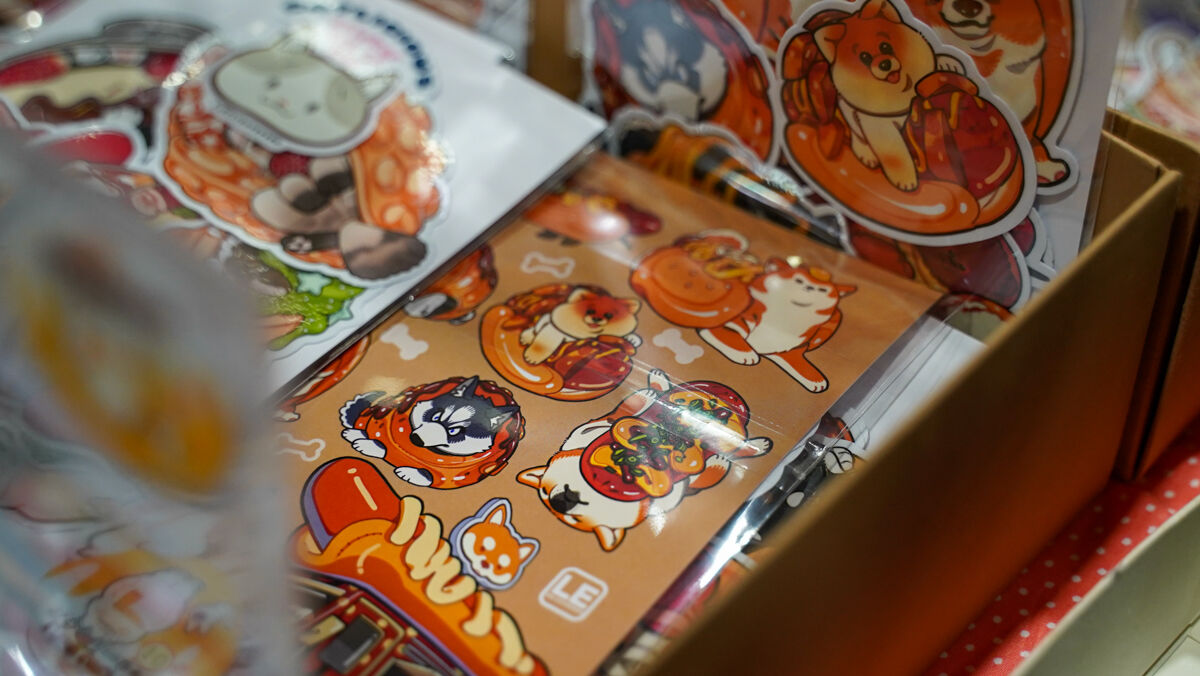 Stealing hearts, cat-ching eyes
Embracing the way of a cat's life is how The Great Flooflers rolls. From cat stickers, calenders, and keychains, this booth is a haven for feline lovers – especially since the pieces aren't just of cats in their natural forms. The Send Noods keychain, for instance, imagines a white cat as a long, thick strand of noodle, while the SPAM iteration shows a black cat peeking out of the can.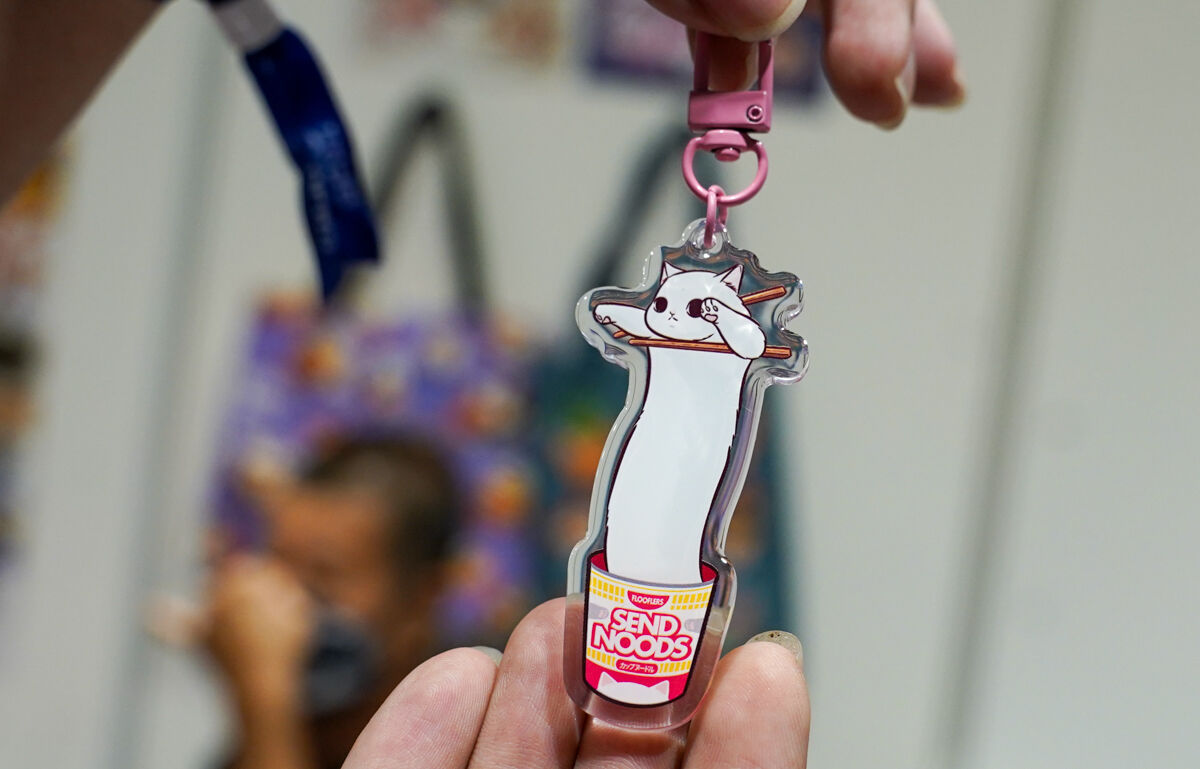 Local (art) delight
What do you get when you mix Pokémon with local culture? D.atlas Studio has all the answers, and they take the form of Magikarp wrapping paper for a packet of the fish stick snack. Or a Cubone-fronted logo for the Axe Brand Medicated Oil. Oh, and the bottle of Ditto hand soap. And the…yeah, you get the idea. That are also shiny tarot card badges, for those who prefer that.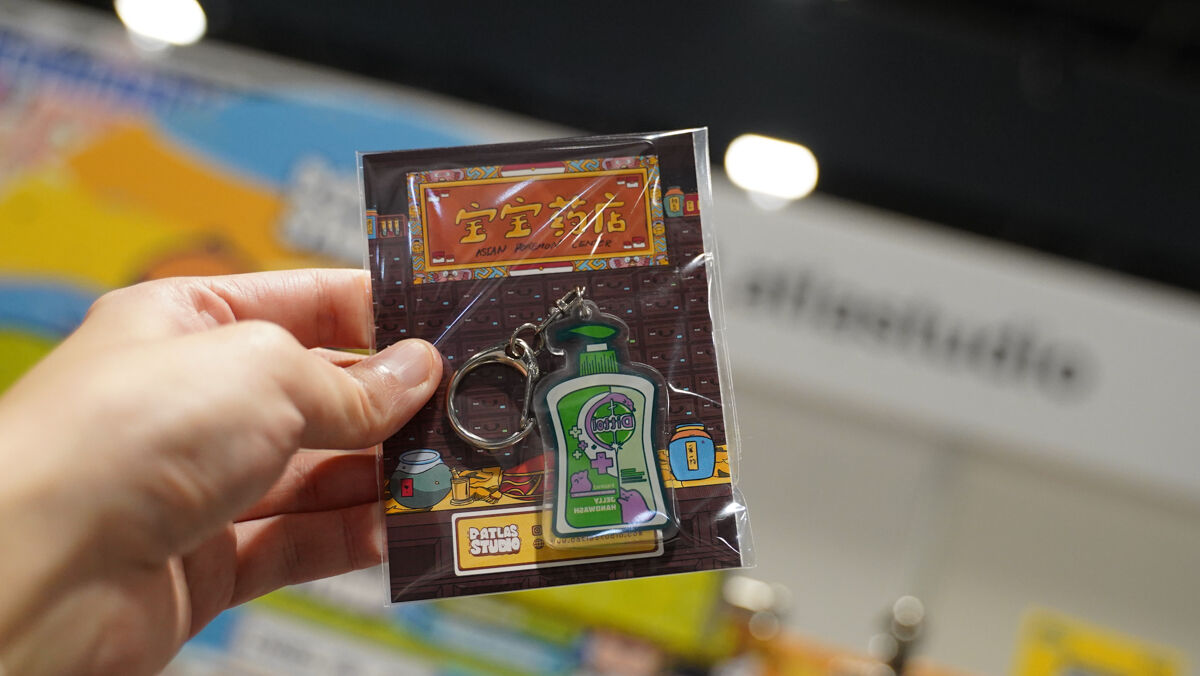 Meanwhile, Jacktus works to infuse traditional elements of Malaysian culture into popular merchandise items, such as cushions, tote bags, stickers, and keychains. There's even a pin featuring an adorable-looking durian, which would be perfect for fans of the king of fruits.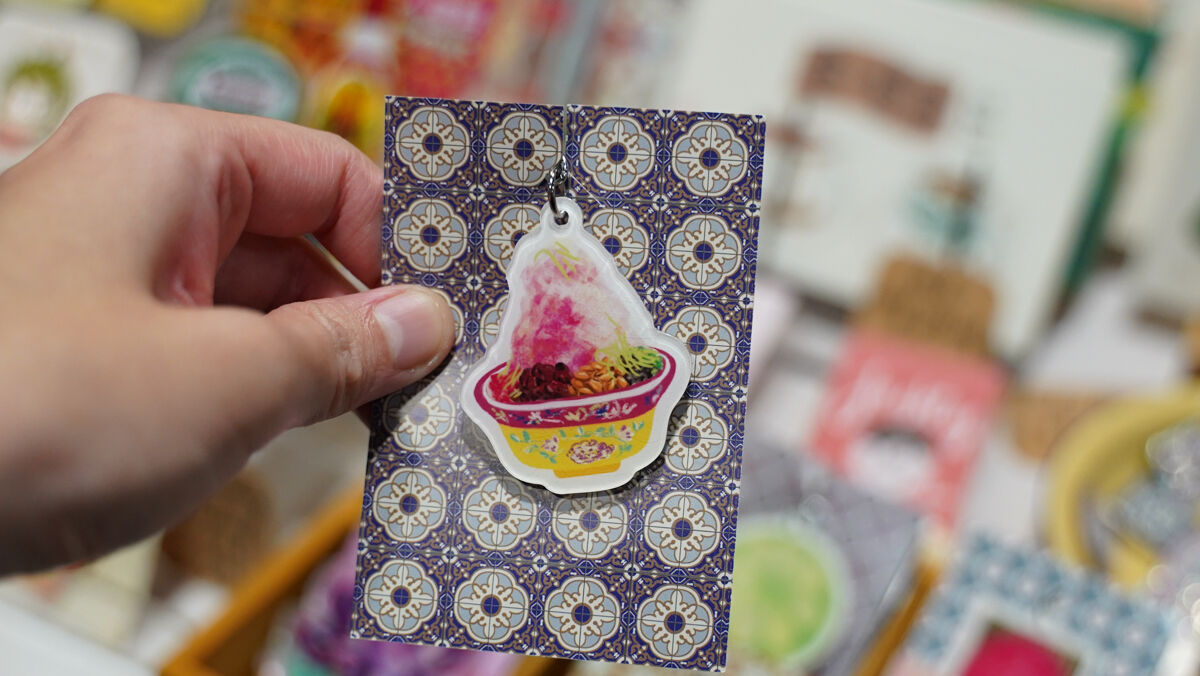 Closer to home, there are Daiyaku's omamori charms (Japanese amulets said to provide various forms of luck and protection) that draw inspiration from Singapore culture. MRT Chan and NS Megami are particularly prominent examples, though the one-of-its-kind AFA 2022 attendance badge would also make a nice alternative for those who are looking to bring home another kind of souvenir.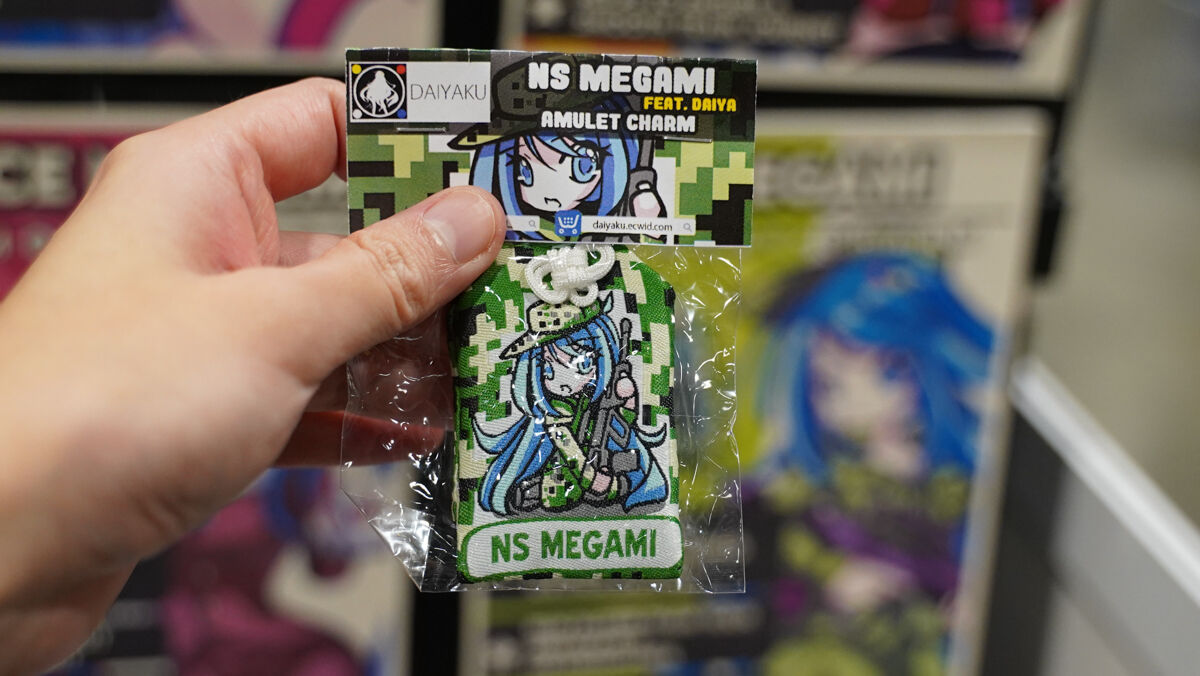 Muscle abound
It doesn't hurt to have some muscle on your favourite characters, so Malewife Estate is here to deliver. Where some of the illustrations are tame, others tease a little bit of skin and show off the character's strapping, solid physique in all their glory, which carries over to the body pillow designs.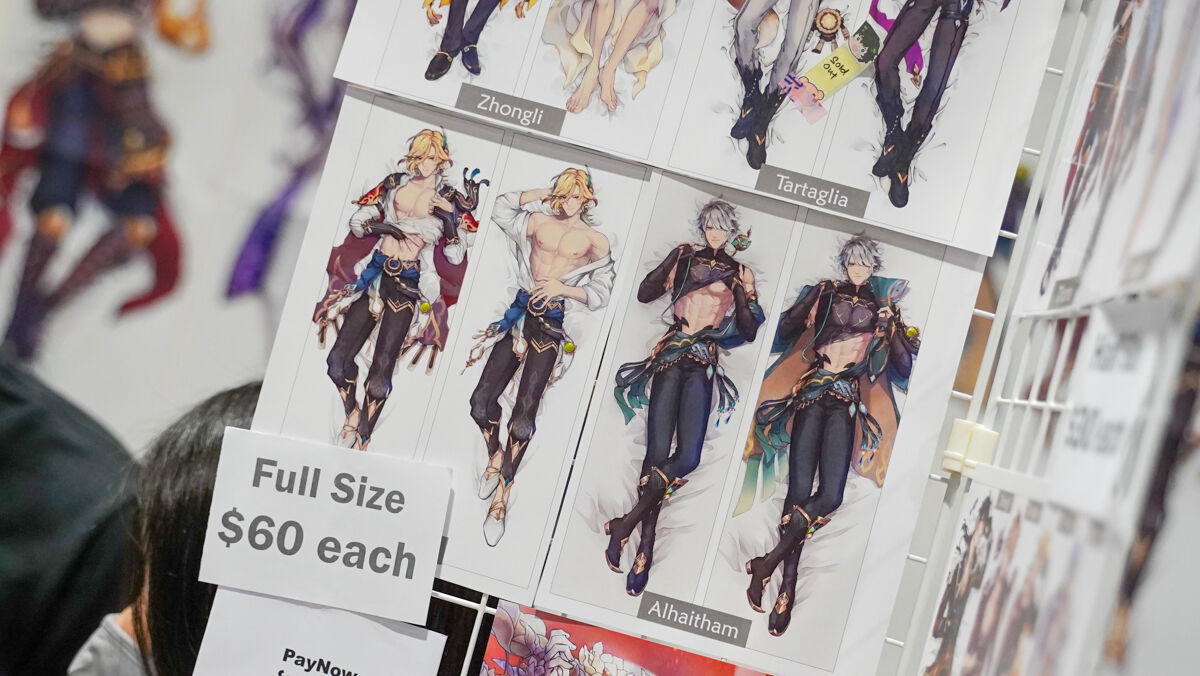 ---
It's nice to see the Artist Alley teeming with life yet again after a two-year hiatus. The above list is a small peek at what visitors can expect from AFA 2022, and there's more to come with the full line-up of creators ready to bring plenty of fan content to the masses.
With Day 1 down, there are only two more days left to support the creators, so be sure to swing the booths before all the popular items run out of stock. Get the wallet ready, and prepare to trudge through the event floor!