Anime Festival Asia (AFA) is back in full force, and with its return comes a dense and massive crowd eager to relive familiar memories and build new experiences. This year's iteration brings fresh additions, such as a group dance competition and new names to the exhibitor's list, as well as event mainstays like official merchandise booths and an Artist Alley (which by the way, is AFA's biggest one to date) to celebrate a shared love for the anime, comic, and game culture.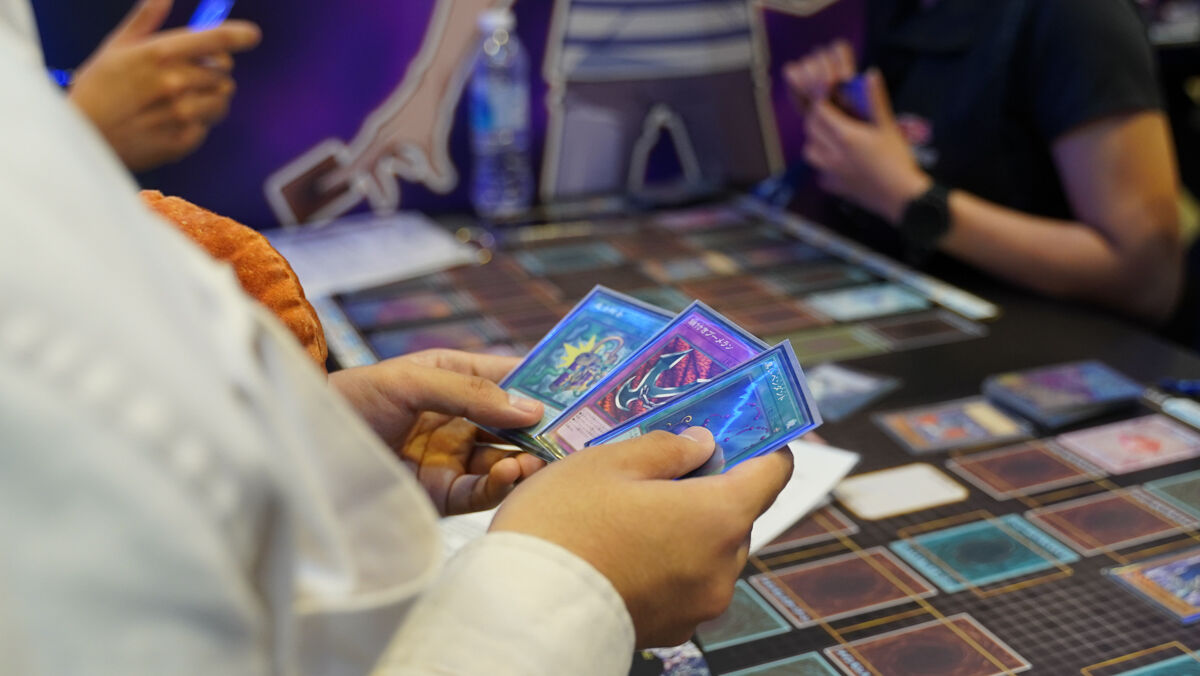 With the recent resurgence of trading card games (TCG), it's no surprise that the Yu-Gi-Oh! booth caught the attention of some attendees. Lined with rows of neatly-arranged cards in large glass displays and a photo booth area featuring Blue Eyes White Dragon, it serves as a learning space for beginners to pick up the basics. Those who are more well-versed in the art of d-d-d-duelling can choose to participate in a tournament, or check out the card decks and booster packs in the shop located on the inside.
Individuals will also be able to try their hands at other titles like Duel Masters and Battle Spirits at their respective booths, with Cardboard Collectible giving the extra purchase option of Magic: The Gathering.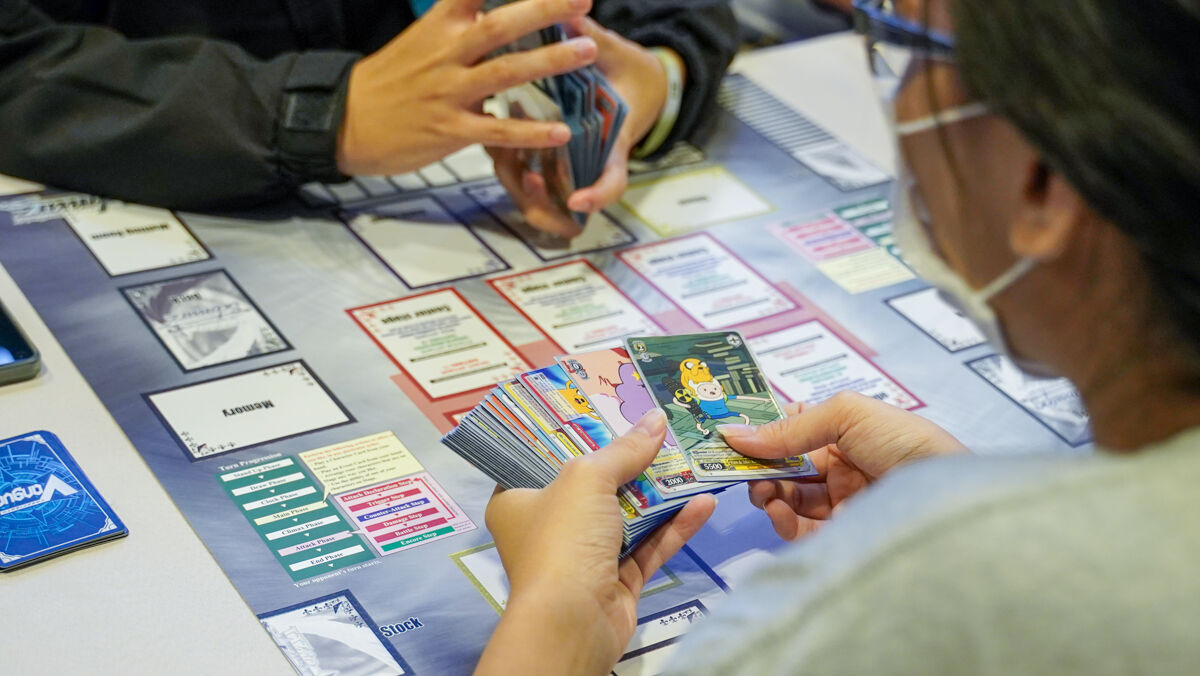 A key highlight and major fan attraction this year is the MAPPA booth, where fans can snap up convention-exclusive merchandise for Chainsaw Man, one of the most popular anime from the Fall 2022 slate. From pouches to clear folders, the official range includes the main roster of Denji, Aki, Makima, Power, and Pochita, so there's no need to worry about missing out on your favourite character(s). The exterior is equally delightful for fans, with one side of the wall flashing the opening and ending sequences of the anime, and the other playing trailers of Chainsaw Man as well as the studio's other projects.
Elsewhere, local pride soars high at AFA 2022. Valiant Force II, a mobile game developed by Singapore-based studio XII Braves Pte Ltd, shows off its stylish art and smooth visuals in an exhibition space to call its own, while BattleBrew Productions' Cuisineer charms with its adorable video game aesthetics and an enjoyable hybrid of rouge-like and management sim elements.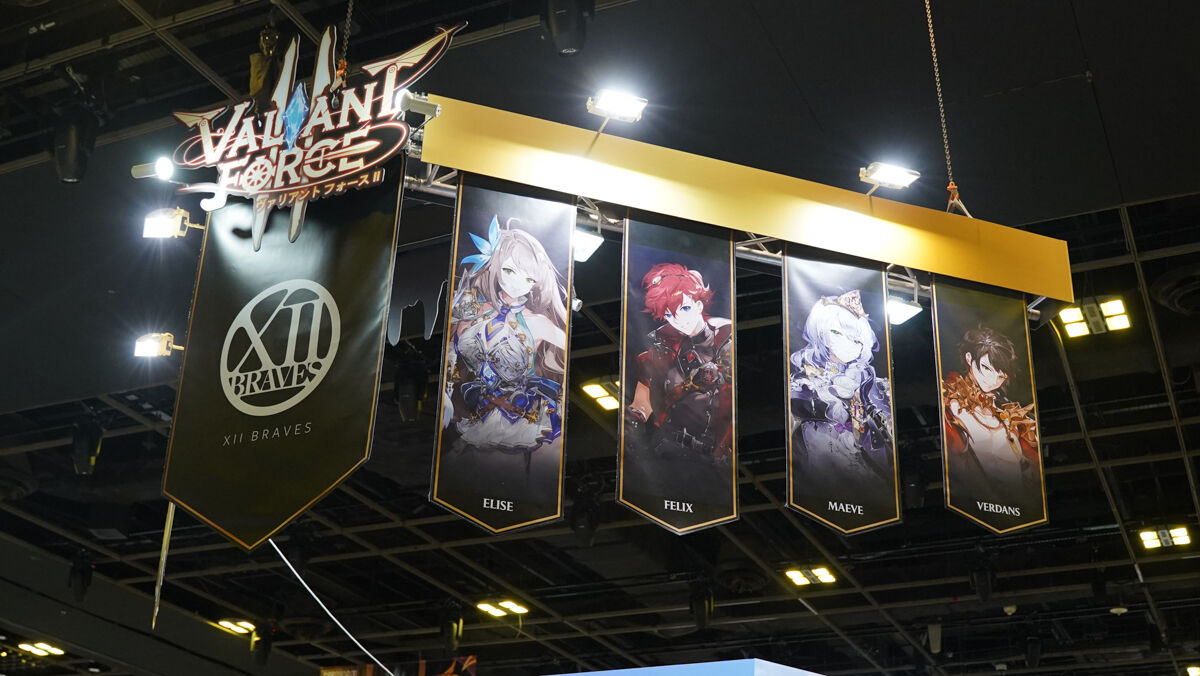 Akiba Stage is where the dancing, singing, and cheering action takes place, and there sure was plenty of that to go around. From special guest performances to participants of the J-pop Dance Asia competition busting out their groovy chops, the show floor didn't disappoint with a constant flow of excited energy.
The AFA experience isn't truly complete without cosplay, however. Following a two-year hiatus, this year's event welcomed a sizeable number of cosplayers who turned heads with their costumes, weapons, and character resemblance. Genshin Impact takes the spotlight here, with Chainsaw Man and Spy x Family coming close behind: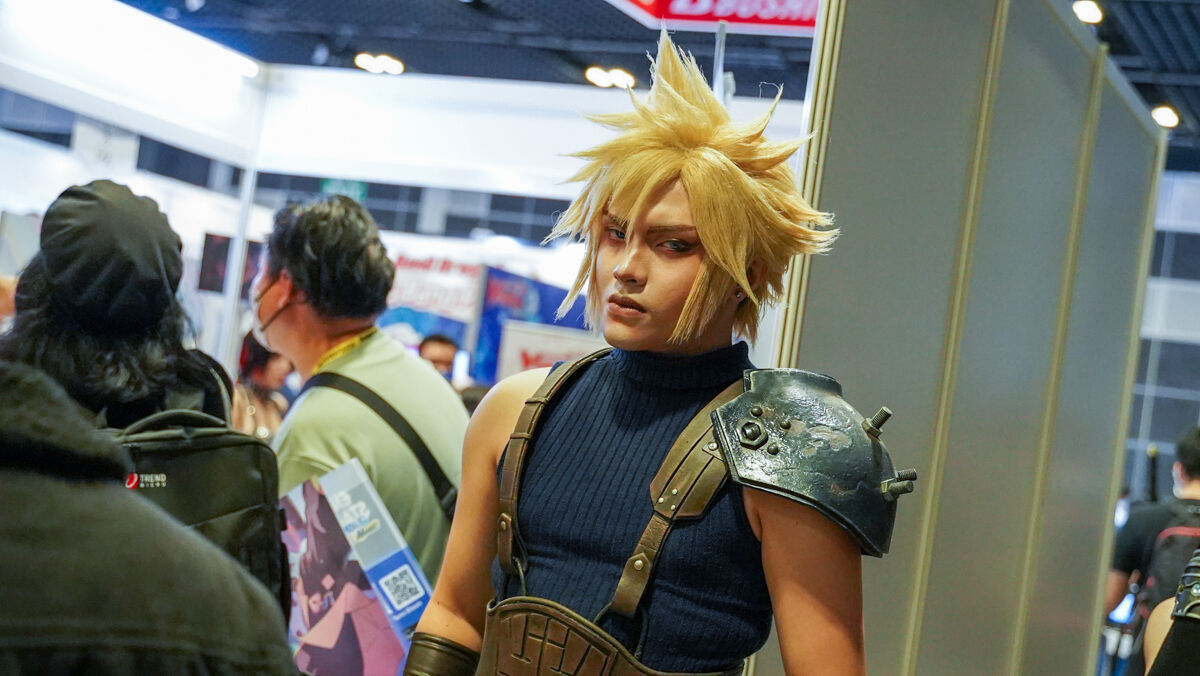 And the meme cosplay award goes to: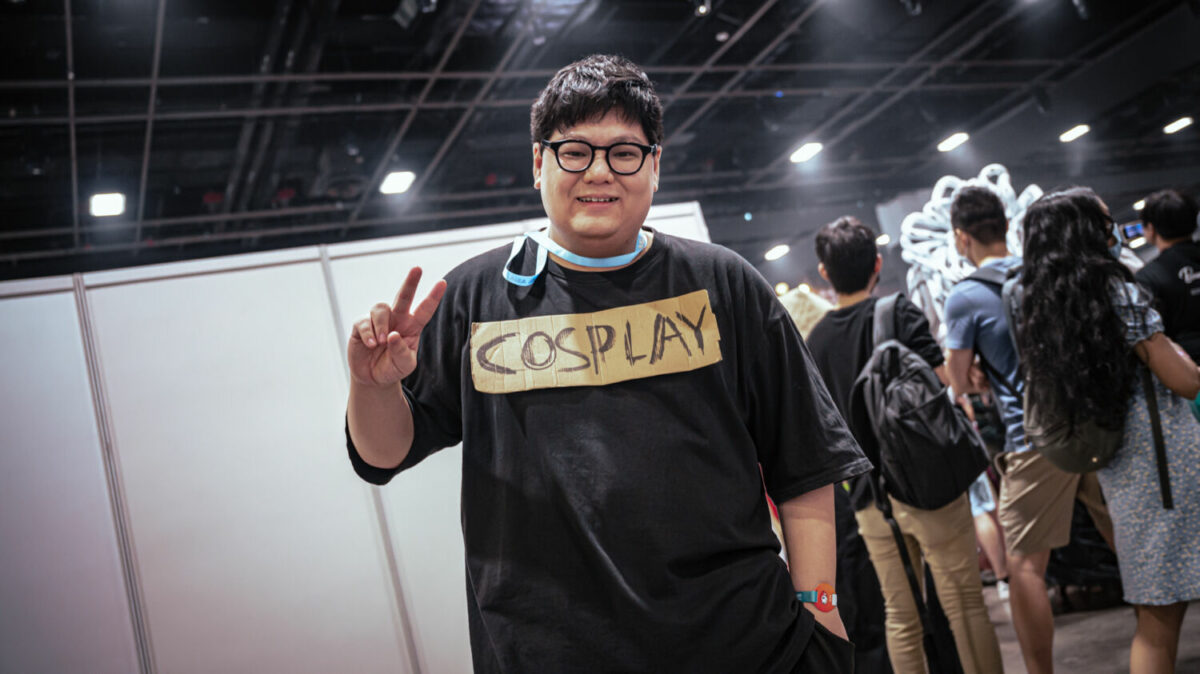 AFA 2022 has proven yet again that the AFA formula continues to be in demand, with the exceptional crowd response reinforcing its prestigious status as one of the best events in the region. Despite the congestion, it certainly was a warm welcome back into a familiar space for many, and things will only get more exciting moving forward (no pressure there, AFA committee!). Till next year!